Is second best enough when it comes to modern dating? Alexandra Roxo breaks her six-month self-love and celibacy regime to find out…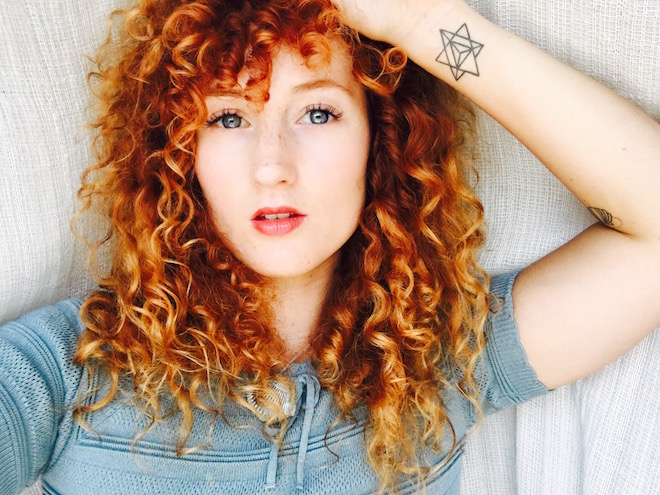 Over sushi last Friday with my friend Kristina, she suggested that perhaps it was time for me to dip a toe back in the dating game. I'd taken a six month break from sex and dating in the name of self-love and self growth, and, Jesus, that felt like long enough. But as Kristina recounted her latest dating exploits, I wanted to run for the hills—a.k.a. bury myself back in Doreen Virtue videos in my muumuu, with nothing but some Coconut Bliss in bed with me!
Okay, so maybe dating isn't all that bad. I have a handful of friends that have found their "life partners" in the past year. Hopelessly in love. Soul mate status. One couple met on Tinder. One at Burning Man. Two other friends who just passed a decade met their loves out with friends, and just felt instantly "at home." And these couples keep me full of hope.
But the rest of us perhaps fall into two categories:
-Those of us in a string of casual romances, engaging with people that seem exciting but just aren't available or right.
-Or those of us sitting it out and waiting/minding our own business (a.k.a. dancing and having fun and meditating and sometimes feeling bored and starved of love).
So what's best while searching for true love? Keeping on dating people who don't seem "in it to win to it" (i.e. are always busy, "wanna keep it chill" and "low pressure with no commitment" blah blah) Or waiting it out? I feel like the easiest thing when it comes to modern day dating and sex is to accept what's there: perhaps someone hot and fun who meets some of our needs, but not all. Especially since: "You can't have it all." Right?
Last week in our first Holy F*ck salon I heard a lot of this. Women accepting half loves. Or a morsel of connection. Or a lot of drunk sex with regretful mornings but fun nights. I've talked to friends too who are torn about this. We ponder "Should I go on casual dates? Spend that time on dating apps? Is it worth it if you know your heart's not in it and neither is theirs?"
I'd been a serial monogamist for ten whole years, and last year upon being single and freshly in Los Angeles I found myself busy but not really satisfied. There was the hot writer who was in a failing open relationship (a.k.a. still in love with someone) but who would stare into my eyes with such passion when we had sex and orgasmed in tandem, and put cinnamon in my coffee.
Then there was the high school teacher who wanted to be called "Daddy" in bed and didn't tell me he was engaged until date four. The friend of six years who professed his love and then confessed he had a new girlfriend. The Hollywood director who wined and dined me and wrote a part based on my life in his T.V. show, and then mentioned casually on date three he was in an open relationship of two years after ordering me an Uber town car home.
Not forgetting the famous musician who told me he wanted to meet my mom and refused to wear condoms, and who my friend saw on a dating app the next day. All. Unavailable. (And three out of five of these men meditate daily and do plant medicine or Buddhist retreats btw!)
There were women too. And at least they were more forthcoming and told me on date two they were just in it for fun casual vibes or what not. But overall it was a lot of kiiiiinda fun things that didn't add up to one great thing.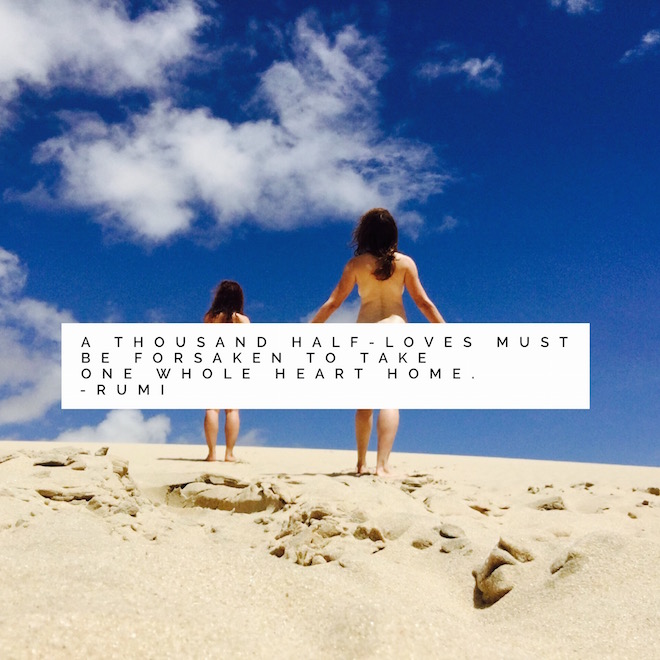 So when I met someone earlier this year mid dating cleanse, who seemed amazing and into me, but who was also in an open relationship, I was like "Nope! I wanna be someone's number 1!" I've had plentya number 2 status in the last year, and I honestly don't know how I got demoted. So I also said: "Let's be friends."
But yes, I'm currently back to dating. And there I am, naked in a bed in a state of post orgasmic bliss, that cool Los Angeles breeze sweeping through the room, after a day having my feet massaged by the very same previously mentioned person. Because after six months of celibacy, I've somehow I've managed to I convince myself I can adjust my needs and be more progressive—a.k.a. share my lover with his two to three other lovers.
And then he stepped away to take a call. The primary partner of five years. Oh yeah…right. The magic spell lifted and I was reminded of the bigger picture. I was not Queen Bee.
This Rumi quote has echoed in my ears for over a decade: "A thousand half-loves must be forsaken to take one whole heart home."

And I've decided this is true, for me. And that it applies to EVERYTHING. Not just love, but work. Friendships. Sometimes something is so close, but just not 100% right. And if you say yes to it anyway, you're telling your self that you will always settle for less. Worse, in lowering your standards, you could also miss that the thing you really want because now you're vibrating at a half mast frequency.
As my new friend Andi reminded me on the beach last week: "If it's not a hell YES it's a NO!"
When you're hungry for something, sometimes it's hard to resist whatever comes along that's almost what you want. It's like you know that it's not quite going to satisfy you, but you eat it anyway—then wish you'd waited for what you really want. And yes, sometimes healthy compromise is key—and only YOU can decipher where the line in the sand gets drawn.
Since my recent experience of making a commitment to loving my SELF, I've also found myself inspired and in love with art, nature, friends, my work, all of it. As I was up late the other night, deep in celebration of this, I found this quote by Bjork, whom I've loved since I was 18:
"I never really understood the word 'loneliness'. As far as I was concerned, I was in an orgy with the sky and the ocean, and with nature."
I hope whether single or attached you can commit to finding your own inner orgy—and I believe that from this place it's impossible to accept half loves, or half jobs, or half friends. You just smile and wink and mosey along if it doesn't feel right. And by holding space for the most magnificent YOU, all the other stuff will just begin to filter in.
Alexandra offers one on one mentorship and coaching and her Holy F*ck group salon, which was just featured in Amuse/i-d Magazine. The next session of the Holy F*ck salon will begin September 6th for 6 weeks of chatting/deconstructing/and tuning in around love, sex and spirituality. Sign up here!