Do we basically want everything from Numi contributor Louise Androlia's new astrology jewelry collection? Well, what do you think…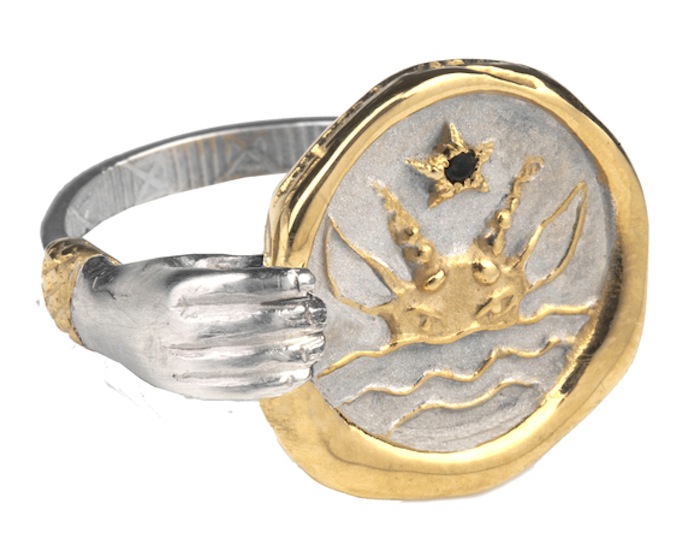 Let's be completely honest – a lot of astrology jewelry out there is a little (okay a lot) on the cheesy side. So when Numinous contributor Louise Androlia (a.k.a. Louniverse, author of our spookily-accurate monthly Tarotscopes) revealed that she was working on a zodiac collection with British jeweller Jessica De Lotz, let's just say it felt like something in the cosmos finally aligned.
With a vintage feel, the gold and silver pieces are each set with a precious stone and feature signature illustrations by Louise. Titled As Above, So Below, the collection includes necklaces, rings, earrings, bangles and brooches, as well as collar pins and cufflinks. Which means there's something for everyone – of every sign!
As well as the signs of the Zodiac, the duo have created select pieces featuring the infinity symbol and the awakened eye – and each come packaged with an illustration by Louise and an empowerment sentiment. So if you were in the market for a new talisman for fall? Just sayin'…
Prices start at £65. View the full collection at Jessicadelotz.co.uk