---
Hello Aries Season! Explore the current cosmic energies with Cara George & Bess Matassa of Mojave Rising… Artwork: Paulius Zakarauskas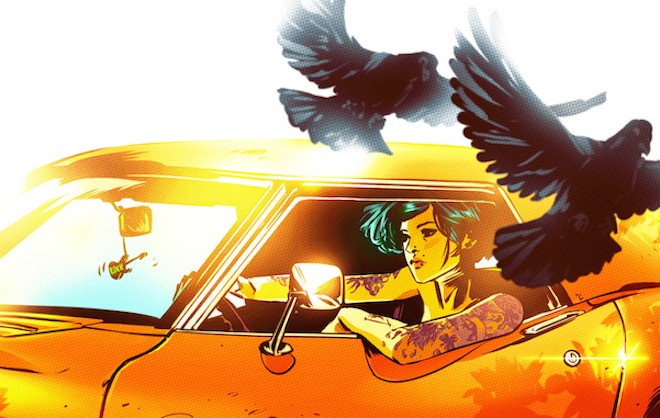 Aries season conjures the scent of gasoline, the sound of tires screeching, and the full-throttle feeling of all-or-nothing, pedal to the metal, ferocious selfhood. Yet under the hood of this badass muscle car momma is a curious kind of fuel: innocence. It's the wide-eyed, open-hearted belief that we have the right to be exactly as we are and that every damn moment is a moment to begin again. We simply cannot stop our own becoming.
Keyword: Collision.
Lyrics: "Being is believing/Take your passion/And make it happen/I can have it all/Now I'm dancing through my life."
Check out our full Aries Season playlist here, complete with unapologetic cock rock, pure guileless pop, and relentless disco beats.
Color palette: Emboldened, saturated hues that mix Mexico City with Nascar primaries. Explode into a technicolor spring bloom, as you find yourself at the starting line once again.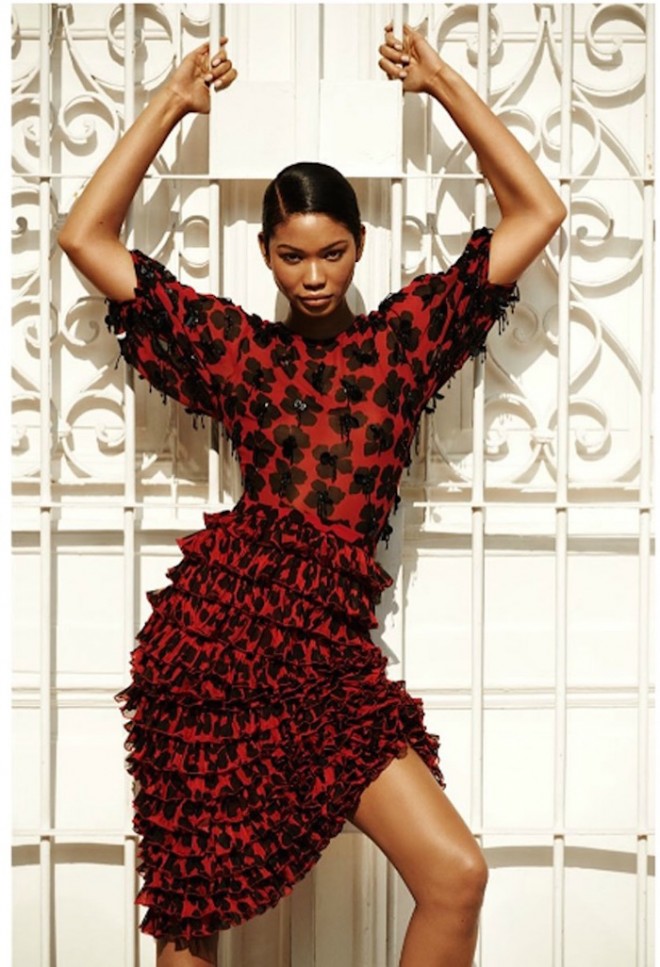 Style: A rugged, kinetic beauty that pairs motorcycle boots with chrome and solid gold accessories, and fashion that walks the line between in-your-face antics and stripped down minimalism: disco-fied jumpsuits, coral unitards, bare nails, and sun-streaked hair.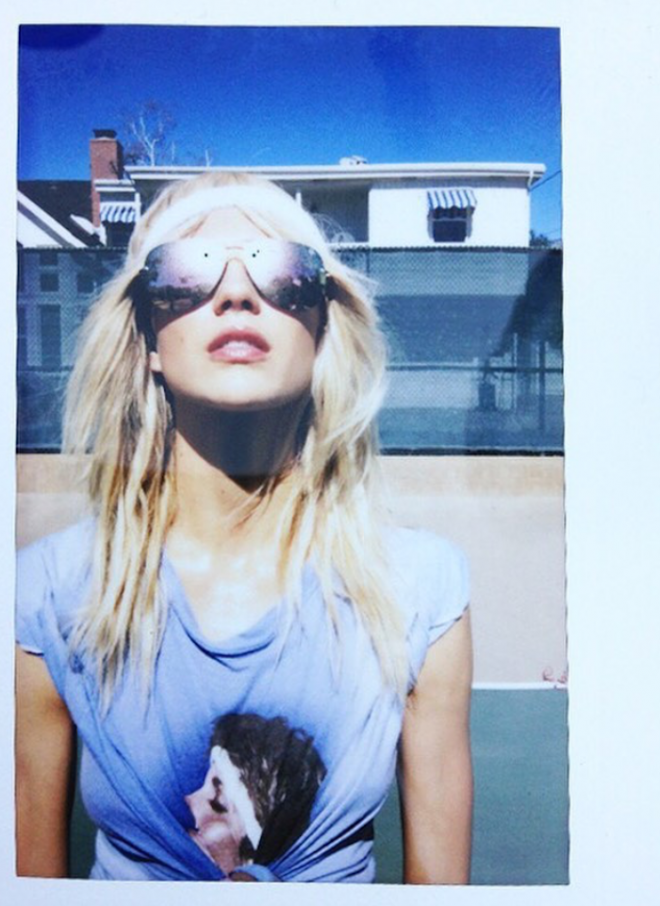 Scents: Clean, direct, and spicy sweet. Scorching summer sidewalk pavement after a thunderstorm, cedarwood meets pungent jasmine, classic men's "fougère" barber shop scents, fresh cut grass, dirt, and matches.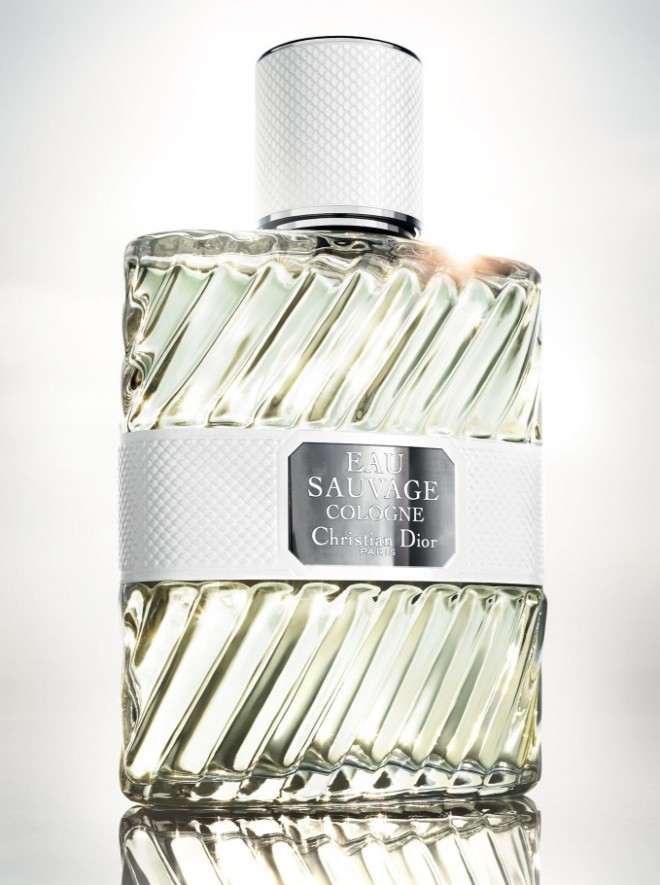 Healing: Sweat-drenched body movement. Try a high-intensity hip-hop or pole class. Dance until you sweat and then dance some more. Or strap on your most comfortably sexy kicks and hit the city streets for some serious strutting set to your own soundtrack. Walk and walk and walk until you can feel every muscle in your body alive and electric. Buy yourself a coco helado along the way.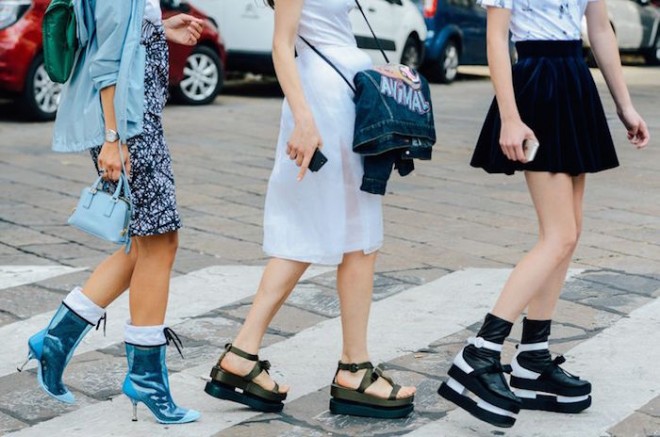 ARIES SEASON BY SIGN :: FLAVOR PAIRINGS 
During this Aries season, the heavy hitting survival trio of Pluto, Saturn, and Mars are all stationing retrograde and with this comes a sweet, float-like-a-butterfly feeling of absolutely nothing more to prove. It's a soul survival moment where we each stand so fiercely and earnestly in our disco dancefloor essence, that we begin to collide gently with one-another.
This makes it a month for fusion cuisine that celebrates singularly wild flavors as they collide and cross-pollinate on cutting boards, in ovens, and along sumptuous Vegas buffet tables. So leap into the frying pan and light a match.
Aries :: Aries Rising
Sink your teeth into flavors that feel good as they burn. Think chili pepper dark chocolate, salted caramel, sweet and smoky mesquite, and red hot candies. Or, visit your local ice cream truck, and celebrate your birthday month with open-hearted sprinkle combinations and badass bomb pops.
Taurus :: Taurus Rising
Turn up the heat with slow-roasted vegetables or pair bitter dandelion greens with sweet balsamic glaze as you infuse your earthbound sensibilities with a little tangy sharpness. Take your picnic on the road as you explore the concept of being nourished as you travel through life.
Gemini :: Taurus Rising
Visit your local farmer's market or spice shop and experiment with choosing one special ingredient or spice variation to build a meal around. Or blend your own spice combo as you honor each distinctive element of a home-made curry paste or za'atar.
Cancer :: Cancer Rising
Think fresh bread with rosemary infused olive oil and sea salt. Or plan a progressive dinner party with friends where you sample a new dish at each house as you explore the notion of mobile shelters and the internal emotional landscape of each other's homes.
Leo :: Leo Rising
Celebrate the sun-drenched, succulent flavors of ripe, roasted tomatoes and peppers, contrasted with the sensation of biting into the slightly tough skin. Think guacamole, sun-dried tomatoes, and nopales street tacos.
Virgo :: Virgo Rising
Dive into wild collisions of ingredients as you abandon your measuring cups and prepare a stew without even tasting it along the way. Or go back to basics with three ingredient meals. Trust in flour, water, salt, and your own immeasurable worth.
Libra :: Libra Rising
Practice dining alone and savoring the sensation of solitary feasting. Move into messiness as you leave the dishes for tomorrow or dig into difficult food like sloppy joes and chili cheese fries.
Scorpio :: Scorpio Rising
Sample creamy, fluffy flavors as you relax into a brand of power that feels exuberant and delicious. Think fresh, warm milk infused with punchy cardamom and rosewater, and the scrumptious sensations of cotton candy, flavored foam, and bubble gum.
Sagittarius :: Sagittarius Rising
Contrast your wildfire in a backyard barbecue, and fuse exploratory urges with committed pragmatism as you chop, drink, and eat the entire contents of a coconut. Search out "on-the-go" snacks that are also protein-rich and grounding; think primal strips or Vietnamese bahn mi.
Capricorn :: Capricorn Rising
Experiment with a long, slow, proper mirepoix as the foundation for a nourishing meal. Infuse potent flavors of the natural world like garlic, onions, and ginger, that blend these cardinal signs' self-sufficiency with Aries' vigorous joy. Push against limitation and celebrate a little healthy excess with a chocolate box or sumptuous buffet.
Aquarius :: Aquarius Rising
Sink your teeth into stick to flavors that pair unexpected Aquarian tastes with hearty Aries foodstuffs. Think a falafel sandwich with tahini sauce and pickled turnips, or a grilling party with your tribe complete with exotic veggies.
Pisces :: Pisces Rising
This month's energy speaks to fresh translucence and herbaceous flavors that blend Piscean fusion with Aries particularity. Think cucumber water, flavored honeys, or rose kombucha. Or enjoy a lime and chili paleta as you celebrate mutable melting and the self-contained strength to savor it all on the way down.