Some spell-crafting and cosmic intervention sure—but manifesting abundance in 2018 for me mainly means getting real, says Ruby Warrington …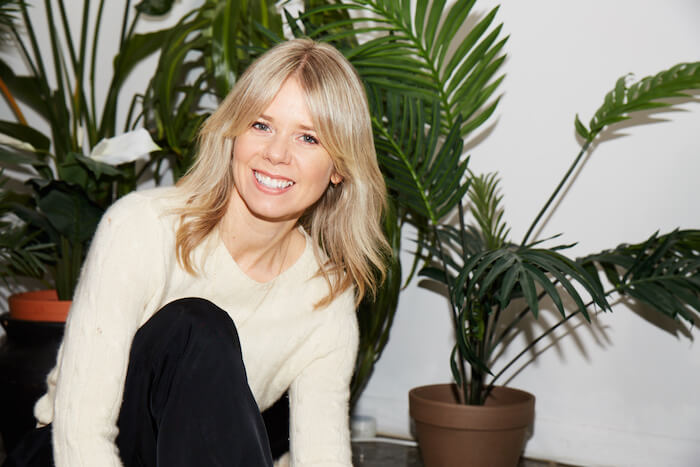 Like a lot of us, I have high hopes for 2018—meaning it can't be any worse than 2017. Mind you, I also had high expectations last year: it was the year my book came out, after all. And while that has opened all kinds of doors and bought a ton of blessings, it was also the hardest, most vulnerable, and most humbling experience of my life.
Add a backdrop of total political fuckery, a raging tech / iPhone addiction, family health issues, and a steady stream of natural disasters in the news, and I ended last year with a nervous system that felt shot to pieces. Um, anyone?
2017 was the first year I naturally lost weight due to stress (having taken matters into my own hands and starved myself during my traumatic teens). It was the first year I got fillers, as it felt like I began aging on fast forward. It was the year I made my first actual enemies (one of them a celebrity, who got so mad about something I didn't even do, she sent me emails threatening to ruin my career).
There was plenty more, too, but this post isn't about how shit last year was—because two weeks in to 2018, and I'm already feeling a MASSIVE shift. Maybe it's because Saturn has gotten the fuck off my ascendant (moving from Sagittarius into Capricorn in December last year), or that all the all the planets are currently in direct motion (!!!), but things have just been … going my way.
>>>
Projects are popping, my Numinous and Moon Club communities feel supportive and vibrant (I love you guys!), and I'm about to begin work on book #2. My nervous system feels healed, my actions calm, directed, and SOLID. So why the rapid turnaround?
Cosmic omens aside, here are three ways I've been actively manifesting a killer 2018:
// I DID A WISHCRAFT SESSION
At the end of last year, amazing hypnotherapist Shauna Cummins suggested I try her Wishcraft experience—which is kind of like a witchy, uber-directed intention-setting ceremony.
During the session, Shauna had myself and Numi assistant editor Bess (SUCH a great exercise to do with a colleague or friend) write out 10 things we love about ourselves / life in general, to get us in the mindset of abundance. Then 10 things we wanted for ourselves in 2018. Then five things we love about The Numinous, and five things we wanted for this platform.
We then did a guided hypnosis where we journeyed to the END of 2018, and envisioned ourselves celebrating the year just gone. The purpose of this was to trick our subconscious minds into believing these things had already come to pass—increasing the chance of them actually happening.
Using these ideal future outcomes, we identified three words or concepts to summarize our core desires for the year ahead. We infused these into candles to be lit again each day over the holidays, to plant our intentions deeper. Two weeks into the year, I'm already seeing results. Shaunacummins.com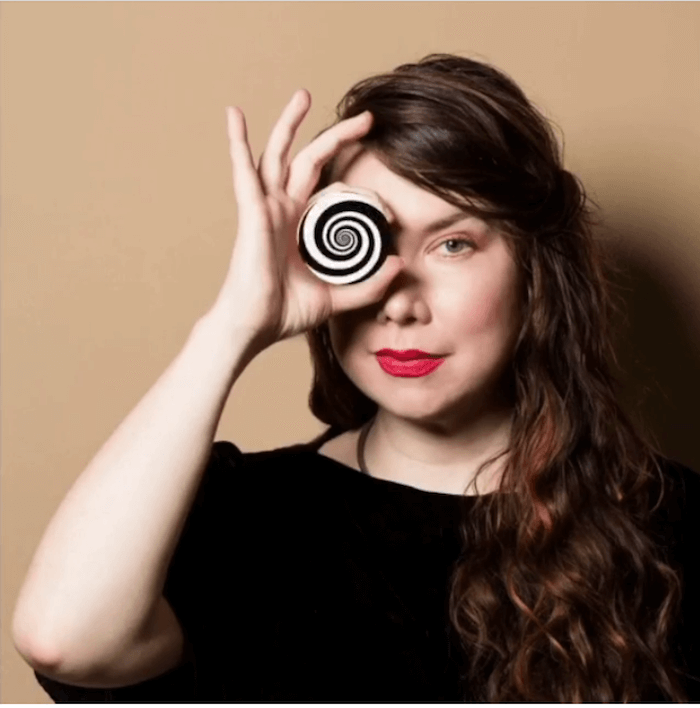 // I'M MAKING SPACE FOR WHAT'S "MINE"
Meaning I am literally removing anything from my diary, my work, and my personal life, that is not 100% aligned with my intentions for my Self and my mission. This was something that came up a lot with me and various members of the Numi crew last year—how the more things we said "no" to, the faster the things that were a big "yes" for us showed up.
Which is easier said than done. Already I can hear you going "what about my resonsibilities to my family / friends / job?" Or, "How is doing less going to pay my credit card debt?"
But it was spending a week with no WiFi or cell reception over the holidays, that I was able to really see how being available and in "respond" mode all the time—thanks to email, text, DM, FB messenger, ETC.—leaves very little space for manifesting abundance when it comes to what YOU want and need.
In my book, I talk about how to cultivate healthy "higher selfishness"—something that is counter to everything we've been taught about how things work. We've learned: push / work hard to get what you want. Give to others before you serve yourself. Be accommodating if you want to be accepted. Ugh, the GUILT of putting ourselves first!
But the fact is, our bodies, brains and consciousness weren't designed for the sheer volume of "other people's needs" (family, friends, boss, AND refugees, disaster victims, etc.) that we interact with daily in the Now Age. It's on us to be discerning about who and what truly deserve our time and energy, and to get okay with closing the door on the rest.
>>>
//I'M GETTING REAL
A large part of why 2017 felt so harsh for so many of us, is that the veil was well and truly lifted. On a personal, a political and a global level, situations stacked up to remind us that NO, everything will not turn out okay if we just keep preaching "love and light!" That it's on us to pro-actively co-create our desired reality with literally every choice we make and every word we speak.
In 2018, with Saturn coming home to its own sign of Capricorn, it's like we're experiencing a collective "Saturn Return"—a.k.a. the mother of all reality checks. Which means no more blind eyes and heads in the sand. Unsettling? Maybe. But this is also our moment to "grow up", take responsibility, and face the facts head on.
In my daily life, this already looks like picking up the phone more often to check the facts, versus trying to read between the lines. It means being a lot less "nice", and knowing it's okay if not everybody likes me. It means telling people what's really going on for me (the people who actually need to know, anyway). And it means asking for what I'm worth, and not settling for less because I'm scared it's all I'll get.
None of it comfortable or easy. But if 2017 taught me anything, it's that comfort and ease are earned by our willingness to get real, confront our demons, and actually ASK for the support we need.
>>>
"My Mystical Life" is returning as a weekly column, after I had to take a time-out to deal with the overall overwhelm of 2017. It's good to be back. Here's to manifesting abundance in 2018 and beyond!