Working with metaphysical text A Course In Miracles has helped Gingersnaps Organic founder Jamie Graber enjoy every step of her journey – anxieties and all. She shares how…Images: John von Pamer
It can sometimes feel like all roads to spiritual awakening lead back to A Course in Miracles – a channelled, self-study workbook perhaps made most famous by the likes of Marianne Williamson and Gabriel Bernstein, who both reference the teachings of ACIM heavily in their own work.
Most recently, the classic text popped up on our radar thanks to a weekly study group that meets at chic West Village juice bar Gingersnaps Organic. Inspired by founder Jamie Graber's own journey with the teachings of ACIM, here she shares how the Course has helped her re-imagine her relationship with food and step fully into her life purpose…
The Numinous: When did you discover A Course In Miracles?
Jamie Graber: I discovered ACIM three years ago through Gabby Bernstein, who I met when she used to come and get juice when Gingersnaps was in the East Village, near her apartment. I was questioning a lot of stuff in my life at the time, and the Course helped me realize I could see things a different way. In turn, this helped me see that I had power over any situation.
TN: What inspired the ACIM study group at Gingersnaps?
JG: Because it was always my vision to have my restaurant be a place of community. I also noticed that the more I talked about ACIM, the better I felt, so I thought having the weekly meetings would be a beautiful way to start giving back. An amazing woman name Anne Marie Imperiale leads the class, an incredible coach who uses the Course in her work. We meet every Monday from 8-9pm, the class is free, and people come early to gather and connect. I love it.
TN: Why do you think the teachings of the Course resonate with so many people?
JG: Because because they give YOU the power. It's not about idolizing or following rules, it's about remembering that ultimately we hold all the power over how we see things. If we accept this and choose to really live in it, we begin to see that we have the answer for everything within us. The Course really teaches how to live in love and not fear, and who doesn't want that!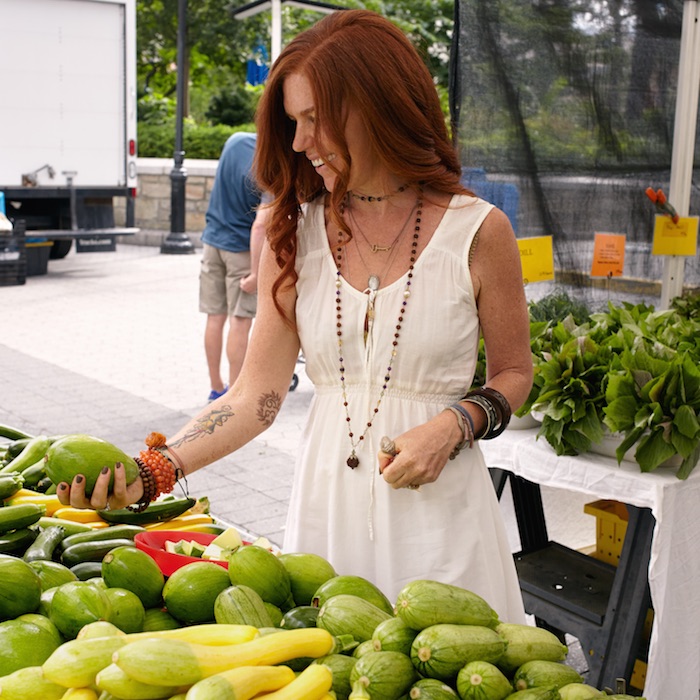 TN: Can you give an example of this from your own life?
JG: My journey with Gingersnaps Organic actually began with a massive fear around food. I was extremely uncomfortable with my body, unable to embrace or love it, to the point I would actually say I say I hated my body. But out of that, I found raw food and plant based living, which in turn led me to discover my passion in life and to really be able to experience joy around food. I even married a meat-eating chef, and my favorite thing these days is to travel the world eating amazing food with him!
TN: So how has the Course helped you heal your relationship with food specifically?
JG: The lessons helped me realize my illusions about food were just that: illusions. For example, the idea that eating food would automatically make me fat and grotesque to everyone around me. At the time, I was 5 7″ and 85lbs, but when I looked in the mirror, all I saw was fat. In hindsight, I can see this was insane – but at the time, the the illusion felt very real to me.
TN: What's been your key take-away from the teachings?
JG: That when I'm uncomfortable or going through something tough, I know it's because I'm in a place of transition and that I have to make a change – and there's an incredible sense of ease that comes along with that. Also that while often healing hurts, and feels uncomfortable at first, the more you're willing to push through discomfort, the faster you will come out the other side to a place of joy and freedom that you didn't even know existed.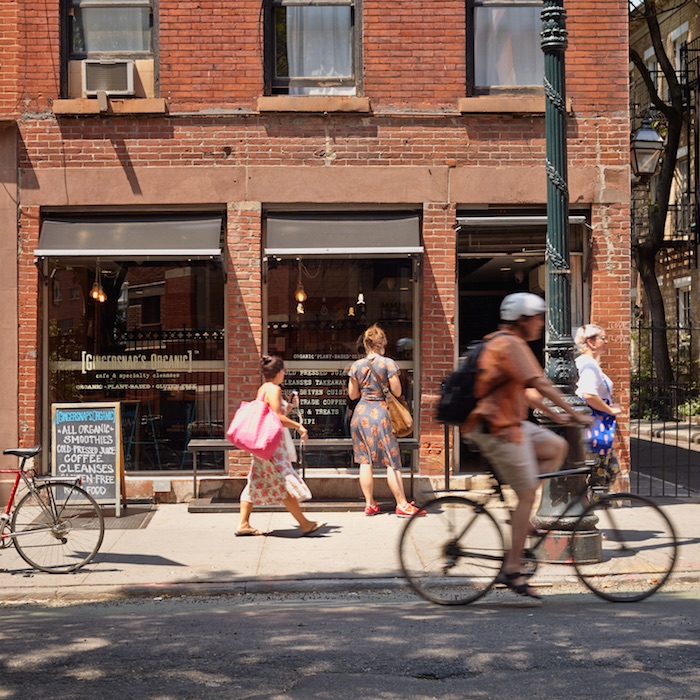 TN: And what's your very favorite lesson from ACIM?
JG: There's one I love so much I actually set it as a reminder on my phone every night:
"Those who are certain of the outcome can afford to wait and wait without anxiety"
We often think we know what's best for us, and have an idea of exactly what that should look like. We give a lot of power to this vision, and when things don't go exactly as we "wanted," we can lose faith and become anxious that we're never going to get what we want. True faith believes that we are taken care of. We have to understand that we can't always see the path ahead – but that if we have faith that everything we encounter is actually a gift, then we can enjoy every step of the journey.
Reaching the "destination" isn't worth it for me any more if the journey is filled with anxiety and fear, so when I'm stressing about something, I will often read this lesson and mediate on it, remembering I am protected, and that everything is for my best interest. When I first opened the space in the East Village, I was a ball of fear and anxiety, so every day there was torture. I had no faith, and only frustration that things didn't look like I thought they would.
Having Gabby and The Course in my life really took me back to my childhood, when I believed and trusted. I was the little girl waking up early before school to clear my crystals and talk to Spirit, and when I first opened up Gingersnap's Organic, I had forgotten that. Opening up in the West Village has been completely different. I've done it with ease and trust, and chosen to just let things play out. Even when anxiety sets in, using my tools from ACIM, I am able to release it and actually enjoy waiting for how I want things to be.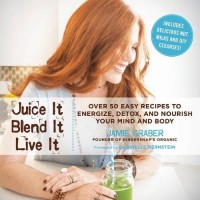 Juice It, Blend It, Live It: Over 50 Easy Recipes to Energize, Detox, and Nourish Your Mind and Body
 by Jamie Graber is out now.