A luscious monthly exploration of the cosmic energies for Cancer Season by Cara George & Bess Matassa of Mojave Rising…
Cancer season coaxes us into the nocturnal realm of hothouse flowers, deep sea skinny dipping, and the glow-in-the-dark feeling that we belong to ourselves completely. It's a season for standing so profoundly inside our own hearts that what we feel becomes identical to what we believe we ARE—and this belief becomes the unstoppable tidal force that parts the seas of self-doubt.
So break your own heart wide open this month, and take the full plunge without even testing the waters. Mine the juicy, radical tenderness that arises from this emotionally risky business to construct a pathway all the way back to the house of your dreams. Slip out of those old clothes and back into your own skin. It's time to get soaking wet.
The keyword: Submersion.
The lyrics: "I love it in your room at night/You're the only one who gets through to me/In the warm glow of the candlelight/Oh, I wonder what you're gonna do to me" – The Bangles, In Your Room
Check out our playlist, complete with classic crooners, languid ladies, and aural journeys to the interior.
The color palette: a cocktail of crepuscular shades that conjures everything from impressionist water lilies and opalescent conch shells to strangely striped scarabs sporting wicked sapphire and violet backs.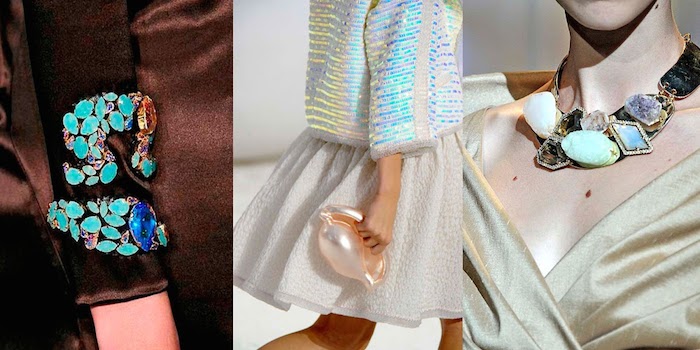 The style: South of France artist's atelier meets beach blanket bonfire. Undone wavy locks or messy upswept braids paired with glam 50s pinup one pieces, sexy lace-edged smocks and low slung trousers with stacked raffia wedges or slip-on mules, and explorations in inner/outerwear with lingerie inspired pieces and ruffled accents fit for romancing your own heart.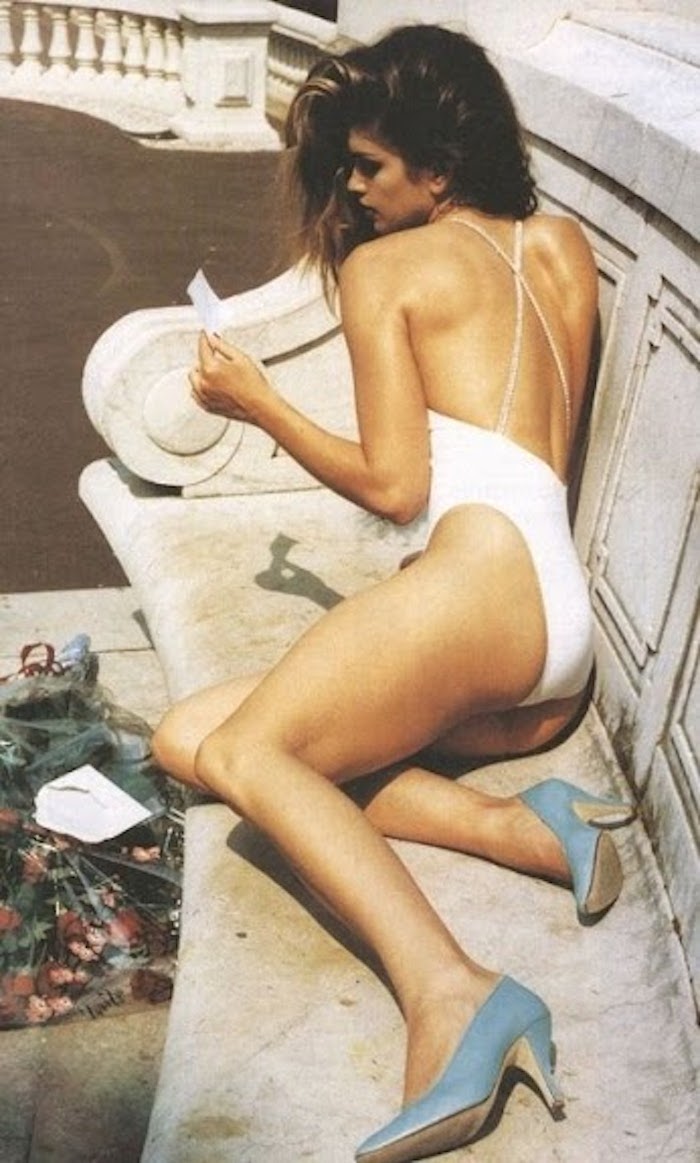 The scents and flavors: deliciously briny, fermented infusions and memory palettes—think everything from kimchi, pickles, olives, and sardines, to grandma's holiday fruit cake and perfumer Christopher Brosius' "Archetype" series, which pairs scents with emotional narratives.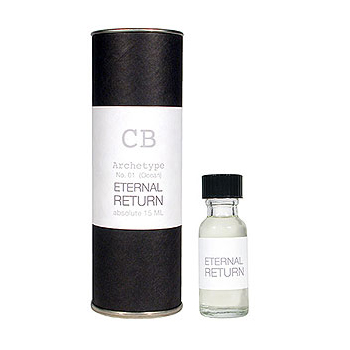 The healing: explore creative boundaries through exercises in sweetly risky exposure—sharing your private writing with trusted girlfriends, signing up for a full-on open mic night, hosting a dinner party without tidying up one bit, or even constructing a terrarium that symbolizes the slow unveiling of your loony inner lifeworld. (NB: perfect timing for our Re-Write Your Love Story women's retreat!)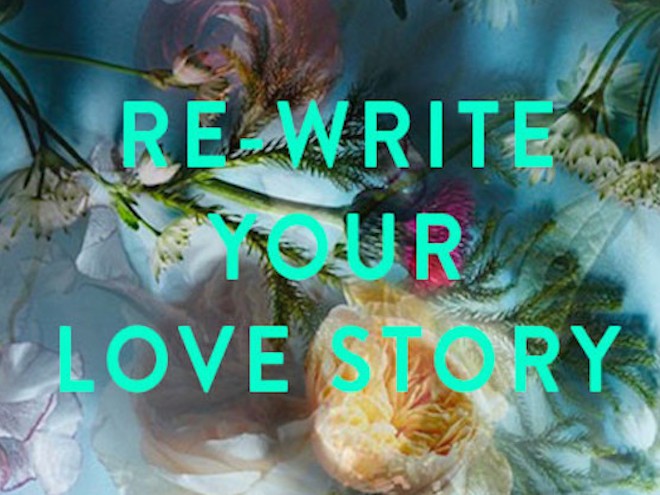 SENSUOUS INVITATION FOR CANCER SEASON :: FRAGRANCES (by sign)
With all the recent mutable astro energy now getting a heavy hit from Cancer's cardinal action, and Mars stationing direct in fixed Scorpio, it's a month for recommitting yourself to your most private visions—and beginning to wear these fantasies on your sleeve. Become intoxicated by your own secret scents and leave a beautiful trail wherever you go!
:: ARIES ::
Cancer season invites you to explore the exhilarating internal action that's possible when you courageously commit to a feeling. Swap out the potent colognes you spray directly onto your skin and experiment instead with stepping into the mists of a room spray that conjures landscapes built for dreaming and scheming. Think star-studded mountain campfire scents, fresh linens, or meadow flowers. TRY: Somerset Meadow by Crabtree & Evelyn.
:: TAURUS ::
Cancer season invites you to scuba dive down towards a different kind of emotional security that doesn't have to manifest in the material world. Probe the waters with classic beach scents redolent of salt, suntan oil, and oceanic breezes that remind you of the strength of your flippers, no matter the turn of the tides. TRY: REPLICA Beach Walk by Maison Martin Margiela.
:: GEMINI ::
Cancer season invites you to temporarily fold your wings as you probe the poetics of your inner life without having to constantly externalize or testify. Get back to the basic contours of your own heart with simple, herbaceous blends and lively florals like basil, lavender, lilac, and lemongrass. TRY: Lime, Basil & Mandarin by Jo Malone.
:: CANCER ::
Cancer season invites you to voyage into the loonier side of the crustacean's energy with experiments in witchery, weirdness, and self-possessed wilding. Sport a highly proprietary blend of essential oils that mixes dirty, earthy organics with spicy spirituals—think patchouli, sandalwood, burning leaves, incense, and oud. TRY: Patchouli 24 by Le Labo.
:: LEO ::
Cancer season invites you to delight in the curious sensation of actually climbing back into the safety of your clamshell as you learn when to retreat and engage in some solo play. Sample the scents of home with classically comfortable vanillas, candied, playground edibles, or blossoms and botanicals reminiscent of your childhood backyard. TRY: Candy by Prada.
:: VIRGO ::
Cancer season invites you to recommit to your creative force as you revel in building and birthing wondrously imperfect artistic endeavors with your own hands. Celebrate craftswomanship and construction with woodsy cedar, pine, and birch tar accords, and resins, leather, and medicinal notes that conjure the earthily generative spaces of tree houses, libraries, and apothecaries. TRY: Opone by Diptyque.
:: LIBRA ::
Cancer season invites you to experiment with irrational and visionary vibrations as you trade mental acuity and constant assessment for the full-throttle sensation of no longer fighting your gut feelings. Infuse your usually crisp, clean florals with intoxicating blooms and indolic, over-the-top scents, or sample spicy blends of cinnamon and pepper. TRY: Opium by YSL.
:: SCORPIO ::
Cancer season invites you to unclench your fists and unlock your secret diary as you start sharing your inner world with trusted confidantes. Dose yourself in emboldened, exuberant scents that conjure the sun-baked celebration of secrets revealed—think tropical fruits and flowers, gourmand scents, the clarity of citrus accords, and even in-your-face drugstore indulgences. TRY: Sensuous by Estee Lauder.
:: SAGITTARIUS
Cancer season invites you to bring it all back home as you practice recommitting to inner visions as much as outer adventures. Engage in some armchair olfactory voyaging by discovering your dream travel destination's local scent landscape, and decking out your bedroom in candles and oils that conjure this topography—think anything from Big Sur juniper to Turkish coffee. TRY: Gypsy Water by Byredo.
:: CAPRICORN ::
Cancer season invites you to let your hard-built structures benefit from some saltwater softening as you honor what it would mean to come a little undone (without falling apart). Dose yourself in easy, breezy romantic scents or sample "chypre" fragrances that infuse your woodsy self-sufficiency with a little wet moss. TRY: Citron Citron by Miller Harris.
:: AQUARIUS ::
Cancer season invites you to pair your far-flung, forward thinking visions with curious explorations into your roots as you probe past legacies and lineages. Discover vintage scents like Jicky, Shalimar, Anaïs Anaïs, and decant them into glamorous mid-century perfume vials. TRY: Chanel No.19.
:: PISCES ::
Cancer season invites you to infuse your usually transcendent, boundaryless emotional climate with some highly personalized desire as you practice fighting for your own feelings and learning when to say no. Dab badass, musky, animalic scents into hidden places between your breasts and behind your knees as you recommit to your fierce, untamable feeling nature. TRY: Sahara Noir by Tom Ford.