While the past month's cataclysmic cosmic shifts may have you wanting to plunge heart first into massive change, slow your roll says Jennifer Racioppi. The Gemini Waning Quarter Moon wants you to listen in for the lessons, check in with your direction, and honor the threshold before you step through the portal …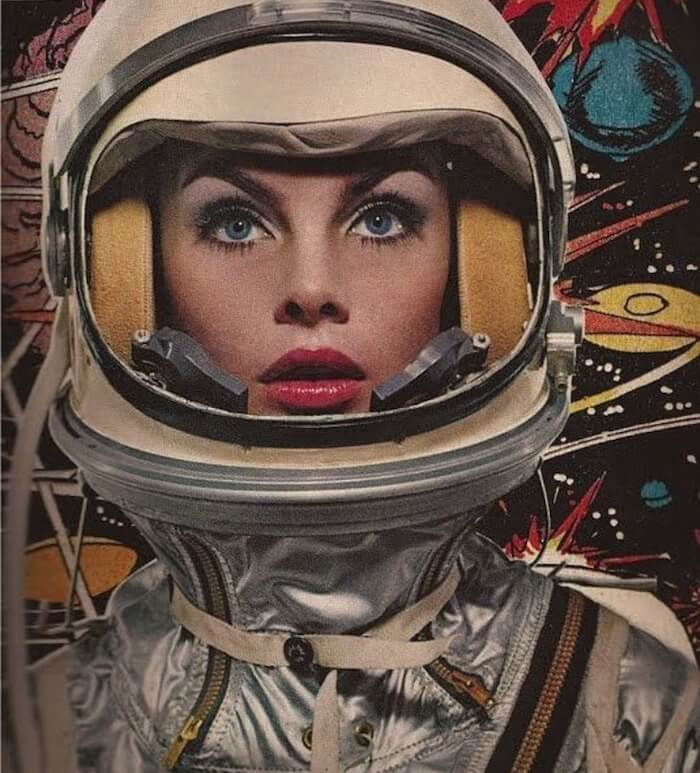 :: Waning Quarter Moon :: September 13 2017 :: 2:24am EST :: 20 degrees Gemini
Listen in closely … Ideas, energy, motivation, and creativity are brewing … 
Having just completed Mercury Retrograde, we've seen shadows, witnessed truth, and digested reality from a multitude of differing perspectives. And while many of us are feeling the urge to jump into action and to start implementing all the lessons we've learned, it's not quite time yet.
We are inching our way towards next week's Fall Equinox, when the Sun will shift into Libra and the Earth will reach a point of equanimity, marking a balance between light and dark. But first, we have to ride out the last degrees of the Sun traveling through mutable Virgo, the Gemini Waning Quarter Moon, and a New Moon on the 19th, which ask us to assimilate the impact of the most recent cosmic events so we can launch our lives forward.
This turning point in the year marks a crucial point to check in and affirm our intended direction. And with the Gemini Waning Quarter Moon opposing Saturn, the message is to slow your roll and listen before plunging forward.
Come the next New moon and Equinox, you'll have some clear, mature, and wise inner guidance to inform your next steps.
>>>
:: The Sun ::
With the Sun at 20 degrees of Virgo squaring Saturn—the planet of lessons, maturity, and growth—the Gemini Waning Quarter Moon has the word "ouch" written all over it.
But, the truth is, Saturn's position to the Sun offers us the potent medicine of seeing, reconciling, and integrating wisdom. Warning: this is not the time to push forward with an agenda driven by ego. Instead, digest, integrate, and listen to your truth so you can adjust your stance and evolve.
:: The Moon ::
With the Moon in quick witted Gemini, the seduction of speed abounds. However, since this Waning Quarter Moon faces an opposition from serious Saturn, throw on the brakes. Rather than hastily moving forward, tune into Gemini's secret superpower of *listening* instead.  
:: The Square ::
With the Sun in Virgo squaring the Moon in mutable Gemini, making a mutable T-square with Saturn, this Waning Quarter Moon brings up quite a bit to be reconciled.
The upside? Like a grain of sand transforming into an iridescent pearl inside of a mollusk, the pressure of Saturn forces you into your growth. **Pro tip: The more you lean into this, the easier it is.
:: The Message ::
Pause. This Waning Quarter Moon asks that you take time for introspection. Slow down. Look within. Think about what you need to release before plunging forward into your goals.
With a new season around the corner, it's essential to review where you've been. Now's the time to go slow, and listen, so you don't miss any of the wisdom coming your way. In another week you'll be ready to move forward. Until then, do your best to see and hear as much as you can.
For more Moon wisdom or to book a coaching session with Jennifer visit Jenniferracioppi.com. And to learn more about how to work with each Moon phase, check out Moon Club, our community of lunar loving cosmic change makers!