A new book, Applied Empathy, says it's time for feelings to flow into the workplace. What type of business empath are you?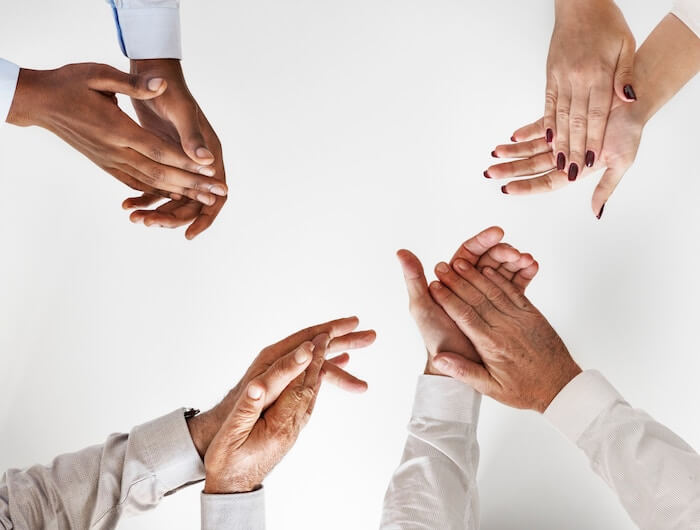 "Empathy" is where we are at in the Now Age. Thanks to social media, we have more contact and communication with people of all different backgrounds, cultures, and POVs, than ever before. And never has it been so important to cultivate an understanding of ALL the different perspectives, experiences, and needs, of the people we are on this Cosmic journey with.
Cultivating empathy—literally the ability to understand how life looks and feels for others—is an essential component of creating future solutions that cater to the true diversity of the human experience. But when it comes to doing business, one arena where these innovations have the power to take root, empathy is often a dirty word. A "weak" word, since it's associated with "feelings" and "intuition," versus profits and progress reports.
But feelings and intuition are the hallmark of the kinds of leaders we need now. It's what we teach in Moon Club, and it is a core tenet to lean into as we set about manifesting the matriarchy. It's also the subject of a new book, Applied Empathy: The New Language of Leadership, by Michael Ventura, founder of NYC branding agency Sub Rosa.
You can read more about Michael in Alexandra Roxo's interview with him, HERE. Below, in an excerpt from his book, he shares the role of seven different empath styles in the workplace. What type of business empath are you?
>>>
1// The Sage
Be present: Inhabit the here and now.
We discovered the Sage when we realized that deep insight can emerge when we are fully present in a space together. During one project, we had a few ground rules that helped us to remain fully present in our SoHo space: no phones, no computers, no cross talk. Those simple behaviors led our team members to be respectful, contemplative, and fully in the moment with one another. We saw how those simple behavioral adjustments created an environment in which deeper understanding could be attained.
The Sage represents wisdom and the ability to be fully in the moment, sensing truths about the mind, body, and surrounding space, examining what is brought into the moment and what is meant to be taken away. Look to the Sage when a situation becomes untethered from the present and disconnected from reality. Relying on this archetype will help you bring people and their ideas back to the here and now.
>>>
2// The Inquirer
Question: Interrogate assumed truths.
The Inquirers on our team are deeply curious question askers who don't stop at the first response but probe deeper, looking for more complete understanding. We saw this emerge in an assignment when we began asking why hospital examination rooms were so cold. By asking this over and over, going deeper down the rabbit hole, we eventually reached an opportunity for improvement that was a key to our success.
The Inquirer is one part reporter, another part therapist. This archetype challenges preconceived notions and pushes for deeper, more authentic truths. Inquirers neglect small talk in favor of "big" talk: deep questions that demand contemplative responses. Always intrigued by the "why" behind each answer, Inquirers dig and dig until they reach the root.
>>>
3// The Convener
Host: Anticipate the needs of others.
The Conveners on our team knew that establishing a sense of community would bring out the truth from everyone with whom we interacted. Everything from the furnishings to the food and drink was selected to inspire a sense of safety, security, and comfort. That provided all of our colleagues the comfort they needed so they could drop into deep conversation quickly. From that we got loads of information—both verbally and nonverbally—that helped us design a better overall experience.
The consummate host, the Convener understands the importance of space and space holding. Recognizing that every detail is critical, the Convener creates a purposeful, appropriate setting for the work at hand. The space we share is an active member of the experience. The Convener anticipates what you need before you do and brings the space surrounding you to life.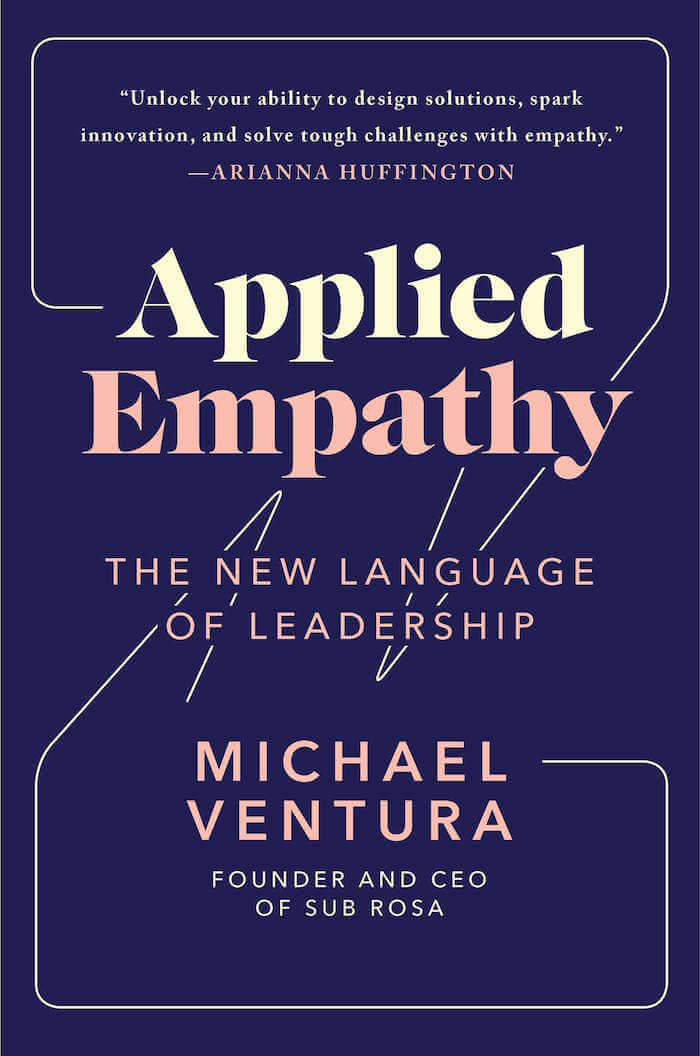 >>>
4// The Alchemist
Experiment: Test and learn at all costs.
The Alchemist emerged in a project where we built waiting rooms and prototype exam rooms. They were spaces where we were able to experiment and test different ways in which women experience a mammogram. Such behavior is prevalent in many of the projects we analyzed in developing the empathy archetypes and is a powerful tool often used in many innovation and design firms. The willingness to test and learn is an empathic behavior that delivers powerful understanding and impactful solutions.
Never afraid to fail in the pursuit of knowledge, the Alchemist tests everything, confident that the best work comes only from countless hours of experimentation. The Alchemist is curious, persistent, and patient, takes a chance on a new approach, and closely studies the results. Turn to the Alchemist when the only path to a solution lies through the brambles of resistance.
>>>
 5// The Confidant
Listen: Develop the ability to observe and absorb.
Creating a sense of confidence is paramount to the work we do. The space we work in is covered by the Convener, but we still need to show up in the space and listen. Our team brings a sense of patience and a willingness to open up. We listen fully and absorb every ounce of information shared with us. In many ways, this is a strategist's first and primary skill: to shut off the inner dialogue and purely listen.
Your trusted ally, the Confidant hears to listen—instead of simultaneously planning what to say next. The Confidant embodies stillness; listens, observes, and absorbs. Keeping what you hear safe on behalf of another is what gives them a sense of integrity and strength. Look to the Confidant when asked for advice or when others need to share something of importance. The Confidant provides emotional security and comfort.
>>>
6// The Seeker
Dare: Be confident and fearless.
Seekers are daring. They are confident and fearless. The Seeker gives us the assuredness we need to take on a daunting challenge and be unafraid to do things differently. I have discovered in my own self-work that I often operate from this archetype. Entrepreneurs are inherent risk-takers, and they must dare in order to be successful.
A boundless explorer, the Seeker bravely sets out on new adventures. The Seeker lives outside his or her comfort zone, acts with confidence and self-assurance. Embody the Seeker when embracing new experiences and daunting challenges, knowing that unfettering your pursuits will eventually lead you to the answer.
>>>
 7// The Cultivator
Commit: Nurture with purpose and intentionally grow.
Cultivators have powerful vision. They understand that we commit to things today as a way of getting what we want in the future. Most people get so caught up in the day-to-day that they lose sight of the long game. The Cultivator remembers to maintain a state of empathy for the point he or she is working toward, even if it's far out on the horizon. In our work with GE, we constantly reminded our team that the work we were doing was bigger than selling more machinery. It was about improving the overall patient experience and potentially having an impact on the lives of those involved.
The Cultivator is committed to developing ideas and is intentional about every action. Through the Cultivator, you can connect everything you do to the development and maintenance of your thoughts and work. When something feels daunting and protracted, look to the Cultivator to provide perspective and leadership. Naturally gifted at seeing the greater purpose, the Cultivator knows what it takes to reap what he or she has sown.
**Excerpted from Applied Empathy by Michael Ventura. Copyright © 2018 by Seed Communications, LLC d/b/a Sub Rosa. Excerpted with permission by Touchstone, an imprint of Simon & Schuster, Inc.