How often do you tend to your emotional wellness? A new program I designed for The James Hotels puts the spotlight on emotional and spiritual wellbeing as part of a holistic approach to health … PLUS four ways to boost your emotional wellness today.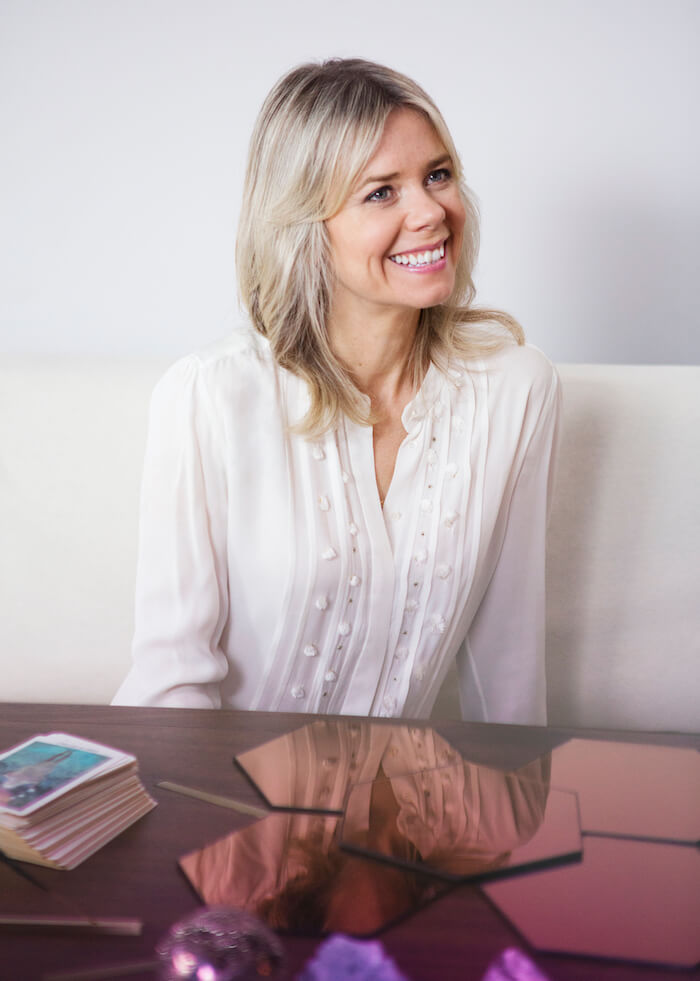 This week saw the launch of Four Bodies Wellness, a program I created for The James Hotel group here in NYC. The brand approached me when they realized how important the concept of wellness was to their guests; could I create a program that spoke to the needs of a busy, city traveler, who wanted to feel their best?
Around the time we began this conversation, I'd been diving deep into the philosophy and practice of shamanism, as research for my first book. And one conversation I'd had with modern shamanic practitioner Marika Messager had really resonated with me: "Shamanism is very holistic. It's working on your physical body, your mental body, your emotional body, and your spiritual body," she told me. The idea being that perfect health is the result of all four bodies being in alignment.
This spoke so hard to something I'd been preaching since I launched The Numinous—which is that the ancient human technologies for emotional and spiritual healing that I cover on this platform, are often the missing piece in the wellness puzzle. 
So many people come to "wellness" because something is off physically—they're overweight, have digestive issues, or are fighting some other chronic illness. The next tier of entry is often mental stress and anxiety—what leads many people to meditation, for example. But it's always been my belief (based on my intuition, my experience of "curing" my own disorders, and my extensive research into alternative healing practices), that the root cause of so many physical and mental issues is often an emotional and / or spiritual imbalance.
It's a theory that's been proven to me yet again as I dig into the research for my next book, Sober Curious, which is a look at ways to reframe our relationship to alcohol and other addictive substances and behaviors (out January 2019). How a deficit of emotional and spiritual care and understanding is at the root of the majority of addictions—now widely recognized as one, if not the, leading health crisis in the US.
This is conversation that obviously goes way deeper. Addiction, and the myriad health issues that spin off of it, are by no means reserved for those privileged enough to be staying in fancy hotels in a luxury city like New York. Addressing the lack of access to alternative, holistic options for the millions of low-income and working-class individuals in this country living with chronic disease is something I feel super passionate about—and if anything, I'm grateful to The James for giving me a platform to talk about this.
To bring the Four Bodies Wellness program to life, we partnered with fitness studio Aerospace NYC (Physical) to create an in-room workout that uses body-weight alone; meditation studio Inscape (Mental), who are offering all guests one-month's free access to their app; and kundalini yoga leader Guru Jagat (Spiritual), who's recorded three kundalini meditations to beat jet-lag and boost radiance for the in-room TVs.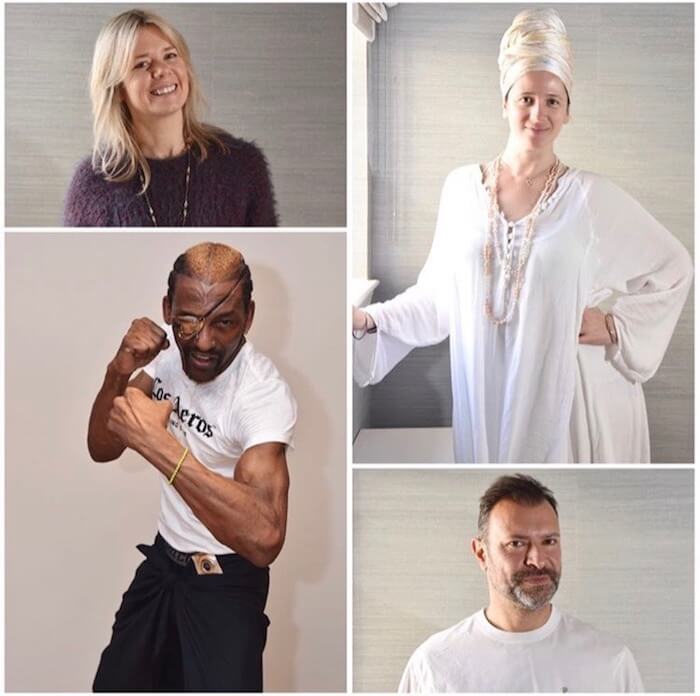 And for the Emotional body? The Numinous has curated a special menu of "Readers on Room Service" for each property (The James NoMad, The James SoHo, and The James Chicago), which allows guests to book 1-2-1 sessions with some of our favorite holistic wellness practitioners: astrology readings with Bess Matassa; tarot with Alessandra Calderin; happiness coaching with Sah D'Simone; hypnosis with Shauna Cummins; sound healing with Gian Arjan Singh; and reiki with Sydney Wippman.
>>>
So how can you tend to your own emotional wellness today? Here are four of my favorite practices that don't cost a thing:
1//Make friends with your feelings. We're generally taught that "good" feelings are, well, good, and "bad" feelings are to be avoided at all costs. Worse, that feeling bad means there's something wrong with us. This is what creates shame, often the fuel for numbing out with addictive behaviors, for example. But guess what: ALL your feelings are part of you, they are all equally valid and deserving of your love and respect, and they all have something valuable to tell you. It's when we ignore or disavow the more difficult or painful feeling states that they "act out" to get our attention (perhaps manifesting as mental distress or even a physical ailment). How to befriend your feelings? How about literally talking to them? Like: "Hello again fear, what are you here to warn me about?" Or "Disappointment, it's you! How could I have managed my expectations better?"
2//But don't be ruled by them. Big feelings can feel super overwhelming and be quite bossy, making out like we have to act on them RIGHT AWAY and do everything they say. And while, yes, our feelings are literally the messengers of our soul, it is also in our power to digest the information they have for us, that then for their assistance, and choose the most empowered action for us in the moment. Talking it out with a true and trusted friend can be super helpful with this one.
3//Practice cognitive resonance. In psychology, the term "cognitive dissonance" is used to describe the mental anguish that comes from acting out of alignment with our belief systems—or you could say, "going against our nature." And it's amazing how many situations we actually compromise our beliefs in order to fit in, do the "right thing," be liked, etc. Cognitive RESONANCE on the other hand, is when we align our thoughts, our words, and our actions, so that, ultimately we are living in truth and harmony with who we truly are.
4//Listen to your dreams. Speaking of shamanism, Marika Messager also reminded me how: "(in shamanism) there is no doubt that there are many realities, and that the reality we live in is equally as valid as the dream reality." Our dreams (also the state we access when we go into a trance, with hypnosis or deep meditation, for example) is literally where our subconscious mind speaks to us. Meaning our emotional and spiritual self. Keeping a dream diary and noting the FEELINGS attached to different images etc., can give deep insight into situations you feel confused or overwhelmed by in your waking life.
>>>
To celebrate the launch of Four Bodies Wellness, Numinous readers can also get up to 20% off rooms at any James Hotel! Just use the promo code "COMMUNITY" when booking. Click HERE to discover more.