Not for the faint of heart, energy-boosting Durian fruit ice cream will ignite your adventurous summer spirit, says Ysanne Spevack.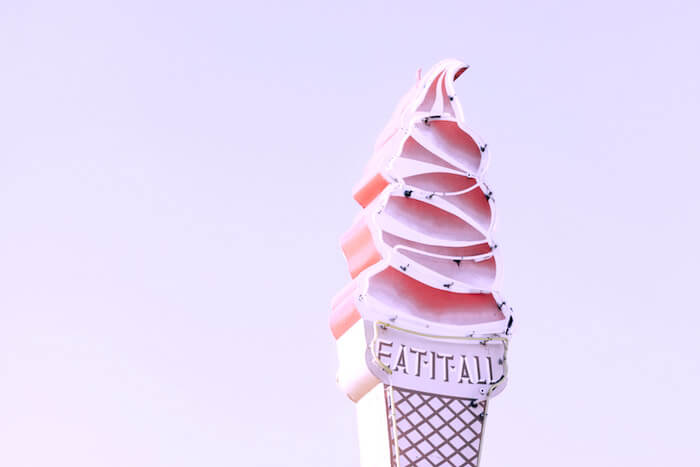 Durian … it's the Marmite of the fruit world. Love it or hate it, it's impossible to simply be un-opinionated about this stinky tropical fruit.
Spiky on the outside, and custardy on the inside, ripe durian fruit contains FIFTY different scent compounds, including smells that are found in garlic, beef, cheese, squid, leeks, and honey. They also contain four scents that are unique to durian—yes, that's four compounds that occur nowhere else in nature! These compounds give durian its unique smell and taste, and make it stinky enough to be banned in public places throughout Southeast Asia.
Plus, durian is hot—literally. In scientific trials, it's proven to raise your body temperature by one degree, which is significant. That's probably the root of the rumor that it's the sexiest fruit, especially for men. In Asia, it's also the reason durian is never eaten alone, but always in combination with a cooling food such as a cup of tea, mangosteen, or bananas.
In Southeast Asian folklore, drinking alcohol while eating durian is believed to cause death, so people from the region rarely mix the two. However, according to scientific research carried out in 1969 by the University of Singapore, there's nothing in durian that could possibly cause death, whatever it's eaten with. But still, the study found that due to the unique combination of fruit sugars and unsaturated fats, eating durian while drinking alcohol causes internal fermentation that's unhealthy, and uncomforatble. For this reason, avoid drinking alcohol while eating durian. It's smart to stick to ice tea for cooling effects and quenching capabilities.
Found at stands throughout Chinatown in NYC, when the fruit are ripe, the spiky hard shell cracks to reveal the custard-colored creamy fruit. The edible part has a very creamy texture due to the insane amount of fat it contains—think custard and ice cream, with a faint hint of honey and garlic. And if you freeze it, you can eat it direct from the freezer. The high fat content makes instant ice cream—so simple, so good!
Malaysian durians are generally sweeter than Thai ones, and have less of the garlic taste, so they're the best option for entry-level durian consumption. Whatever type of durian you select, it's best to limit yourself to only 4 or 5 segments max per sitting, as it's high in natural fruit sugars, unsaturated fats, and calories.
On the good side, it stimulates sexiness, and soothes general digestive flow. It's high in magnesium, vitamin C, iron, potassium, copper, folic acid, and B-vitamins, so it's great for an energy boost. It's also perfect post-workout—when consumed with something cooling too!
>>>
DURIAN FRUIT ICE-CREAM
Since you won't find fresh durian online, the only way to get it is to take an adventure to Chinatown during durian season—which is right now! Follow your nose, and you'll find the stand.
The person at the stand will remove the edible part to save you having to deal with the hard shell. Come with a reusable food container if you'd like to save the planet from another single-use plastic disposable box.
Recipe 
Ingredients:
1 fresh durian (about 10-12 segments)
1 large ripe banana
Method:
Remove the pits from the durian and peel the banana.
Mash the fruits together in a bowl with a fork.
Transfer to a freezer-proof container.
Freeze overnight.
Eat!
Discover more about Ysanne Spevack and her work HERE.