London-based Jody Shield has gained a reputation as the healers' healer, and signed as a Lululemon meditation ambassador. She shares her journey with Ruby Warrington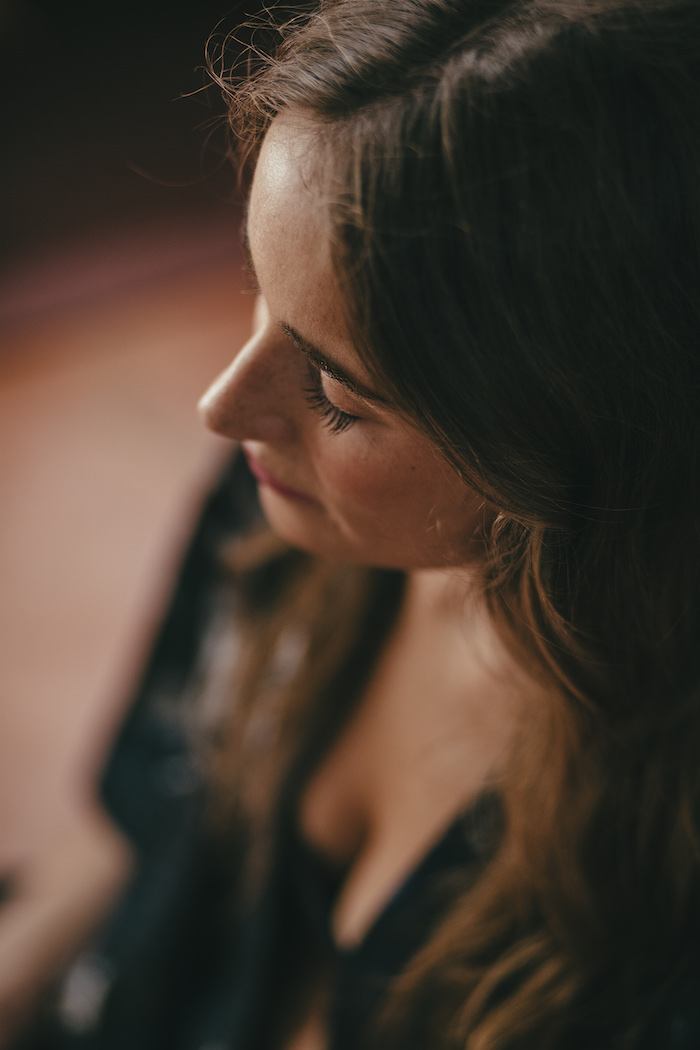 "Quit your job." It was back in 2013 that Jody Shield heard the voice, subtle and yet insistent. "The sensation that came with it was one of, 'it's fine, you'll be supported, don't worry, trust'," she remembers. "But still I was like, 'no, no…what's going on?' And it just kept repeating, 'quit your job, quit your job, quit your job'…"
Until this moment it had been a regular day in the office at the London ad agency where Jody had worked since 2005, rising through the ranks to become Business Director. Sure, she'd suffered a degree of burn-out in the role, had taken a sabbatical to Peru to "find myself."
Since her return, she'd been dabbling in alternative therapies, and quietly working to develop what she felt were her natural healing abilities. But she'd found a happy medium, or so she thought. Her newfound skills were simply tools to help her navigate the demands of her own life in the "real world." But now it seemed as though Spirit had other plans.
"I realized I couldn't ignore what I was hearing, and almost as if some external force was pushing me to my feet I found myself walking into my boss's office to tell him I needed to talk. I resigned on the spot," she remembers.
Within three months, "I had a business as a healer. People had actually already been contacting me about sessions, and I'd been seeing family and friends at weekends. Once I made the decision to focus on it fully, people just kept coming back, and I was like, 'okay!'"
In the two years since, Jody has become one of the most sought after alternative therapists in London, also gaining a reputation as "the healers' healer." This fall, she was signed by Lululemon as their first ever European meditation ambassador, and with a busy public speaking schedule to boot she's become a leading voice in the Now Age movement. For anybody seeking a similar transition to a career in healing, her journey is a lesson in surrendering to your calling.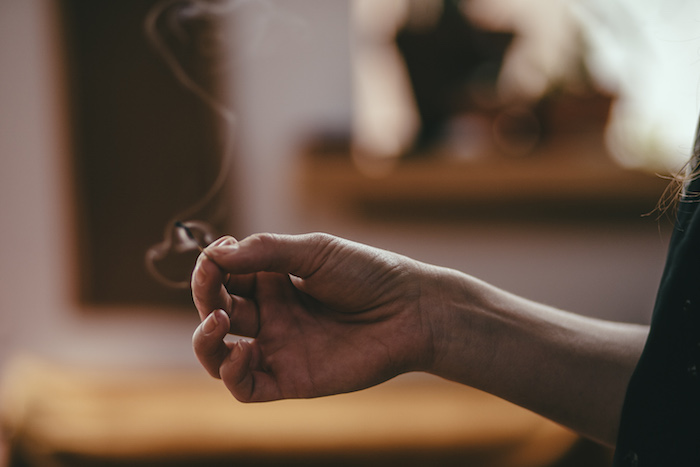 Born in the North of England, "growing up, I always had a sense that there was something bigger out there and that I was going to be a part of it. I used to look at celebrities and think, 'they're no different to anybody else, they've just got big energy'. And I felt that way about myself, too," she says.
As far as connecting to Spirit, "I had a sense of the different energies in our house, and would get goose bumps when I walked into certain rooms. I'd drag the dog in with me for 'protection'," she laughs. But like so many psychically-developed young women, "I shut it all down when I hit my teens and began to discover boys…"
The first indication that she would one day be asked to use her gifts blew into her life on the winds of tragedy – after an ex-boyfriend was brutally murdered. "I woke up in bed one night not long after it happened, and there was an outline of him next to me on the matress. I realized his soul wasn't able to pass to the other side, and I so I just told him, 'it's okay, be at peace now. You don't need to worry about anything.' And he just left."
Back in real life Jody was focused on climbing the corporate ladder – even if the incident with her ex had left its mark. "I was emotionally burned out, and self-medicating with drugs and alcohol to the point I had to take time off work due to 'stress'," she says. Eventually, she set off for South America for what she thought was some much needed R & R. Instead, she found herself on an intensive plant medicine retreat.
"Nobody was talking about Ayahuasca back then, so when I heard about it in Peru I really had no idea to expect. Even on the boat to the retreat center, I remember wondering what on Earth I was doing there, and thinking I would probably just be an observer," she says. In the event, her 12-day shamanic immersion would prove absolutely pivotal in her journey to becoming a full-time healer herself.
Not least because she was immediately confronted with a truth she'd been hiding for years, even from herself – that she was living in the grips of bulimia. "When we arrived we were asked to drink something to make us vomit and purge the toxins from our system. The potion didn't work on me, and the facilitator told me to stick my fingers down my throat. My immediate reaction was, 'but you can't do that in public!' I'd kept my eating disorder a secret for a decade."
In ceremony, having drunk the Ayahuasca itself, "it felt like being cradled in the arms of the Mother, looking down on me and loving me, but going; 'you've got something to confess, and you have to bring it up so I can help you with it.' When I shared about this afterwards, it was the first time I'd spoken about my eating disorder to anyone."
Jody took part in seven ceremonies over 12 days, sharing her little jungle hut with giant cockroaches and spiders, and emerging with an unshakable sense that her bulimia was behind her. "It was as if my brain had been re-wired and I couldn't even remember the physical process of the illness. I had also made a contract with the plant to never eat meat or take drugs again."
Further, "I had been recognized by the indigenous tribe as one of them. After one ceremony, they all made a bee-line for me, calling me "doctor, doctor, doctor."
It's testament to the grounded nature that makes Jody so approachable as a healer that she was able to pack this experience away with her guide books and resume her "normal" life back in London. Albeit with a desire to discover more about the healing arts, and her own abilities in this area.
It began with the study of EFT, or tapping, but it was discovering the work of Damien Wynne that tapped Jody fully into her gifts. Having developed a system for karmic, emotional and energetic "clearing" called Light Grids Therapy, "for me Damien was the whole package – a very expansive spiritual channel, yet very, very grounded in his human experience," says Jody. She decided to travel to Germany to train with him; "My mum insisted on coming with me though, to check I wasn't being indoctrinated into some cult," she laughs.
"I connected to the work instantly, which centers on the mantra 'I am that I am,' and is essentially about allowing you to fully claim your ancestral seat in this lifetime. After five days of working intensively on healing and opening up my own emotional body, noticed quantum shifts in my perspective on my own life and purpose," she claims.
"But I was afraid. I was like, 'if this IS my path, how do I bring this to London, and how on Earth do I explain this to people?!" she says, echoing what must have been the thought process of so many great healers before her. But it was shortly after this that she heard The Voice, while experiencing the sensation of being fully supported by the Universe on her journey.
The rest, as they say, is history. And with with London's creative and business leaders lining up to work with Jody, there's a sense of her childhood awareness that "something bigger" was out there waiting for her having been fulfilled.
To find out more about Jody Shield and her work and to book a session visit Jodyshield.co.uk