With Merc going retro and Venus in Taurus, Aries season 2018 is a time to plot your course for the long haul, says Bess Matassa. PLUS listen to our all new Astrocast Aries season podcast from Bess and Sandy Sitron!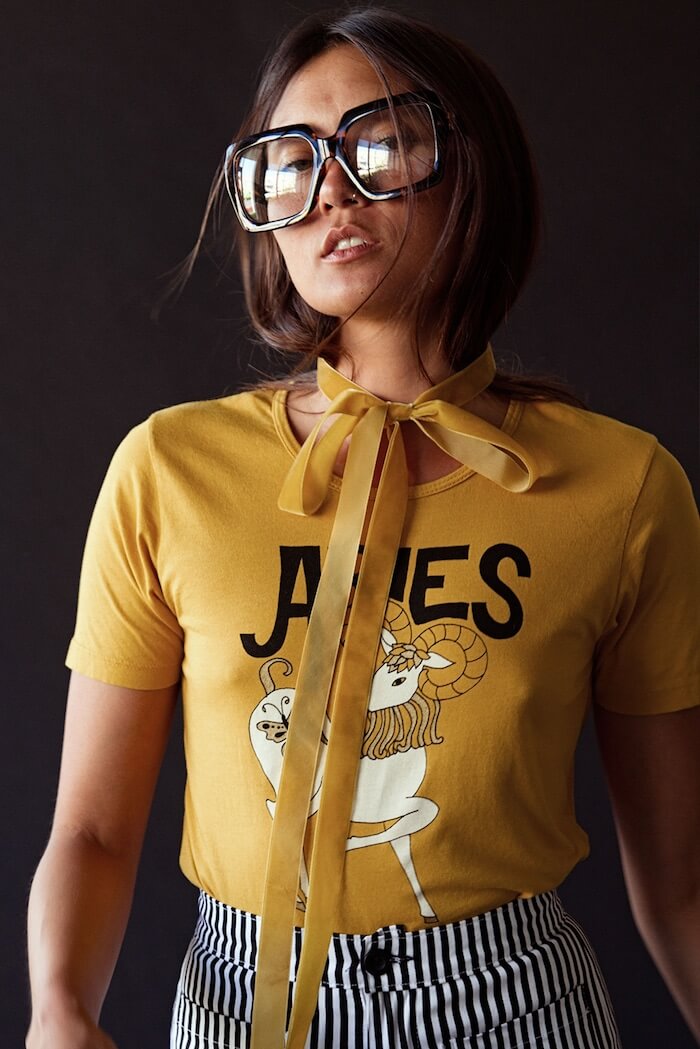 Sidle up to the starting block, astro babes. Aries Season 2018 finds us ready to begin again and again, as we recommit to saying HELL YES to our very existence on Earth, and summon all of our courage to recapture the innocent sensation of full-throttle living.
But this isn't any old backyard BBQ. With MERCURY stationing retrograde (March 22—April 15), SATURN making a stand (April 2), and country crooner VENUS in Taurus (March 31—April 24) asking us to roll in the hay, the theme this month is SLOW MOTION.
While it may feel like every last second demands sweat-drenched participation and lightening speed action, this is actually an astro season to crack yourself open for the long haul, and to find small pauses of rest inside all of the rapid firing.
Can you rise to meet the red-hot NOW, moment by moment, as it asks you to cuddle up for a steady unfolding? Can you trust so deeply in your internal competence that your mantra becomes "no more proving?"
We've got an overview of the key aspects for Aries Season 2018 below, including ways to activate them in your life. PLUS you can listen to the full Aries Season 2018 ASTROCAST PODCAST from Numi resident astrologers Bess + Sandy HERE!
**And be sure to check out our first ever Numiversity Astrology Course: A TOTAL GUIDE TO YOUR MARS SIGN. Complete with custom astro info for your sign, hypnosis, tarot, and more!
>>>
SUN ENTERS ARIES (March 20-April 19) // Jumpsuits
Originally designed for parachuters and race-car drivers, and popularized by WWII women factory workers nicknamed "riveting Rosies," this minimalist fashion piece is an aesthetic embodiment of Aries Season 2018. Strip it down, keep it simple, and streamline how you use your life force in the world. Aries is the premiere "masculine," penetrating force in the zodiac, but when it reaches its highest octave of expression, this is aligned, responsive action that broadens the notion of libido to encompass all of our creative powers. Jump for your own love!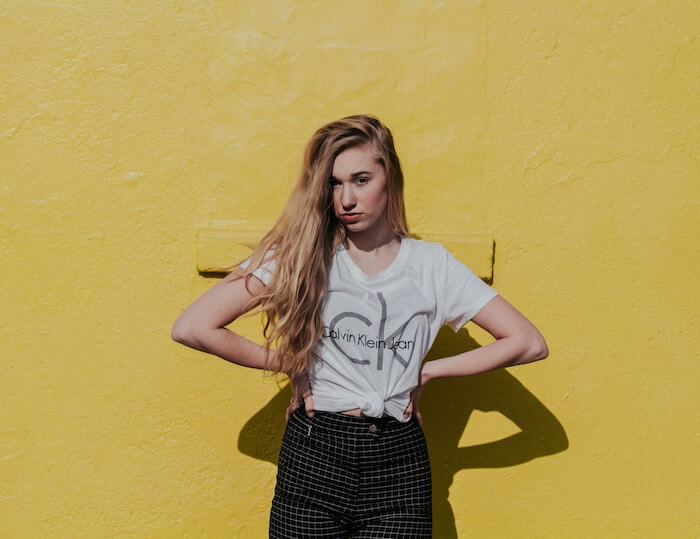 MERCRY RETROGRADE (March 22-April 15) // Power Poses
Retrogrades ask us to invite the planet's energy inside our own private lair, and this Mercury Rx in Aries is all about letting our internal cheerleader take the lead as we revise our inner pep talks, and become our own preciously pom-pommed fan club. Work those rallying cries with some Power Poses in the bathroom before you head out into the world. Want the scoop on why this really works? Check out body language expert Amy Cuddy's cult TED talk.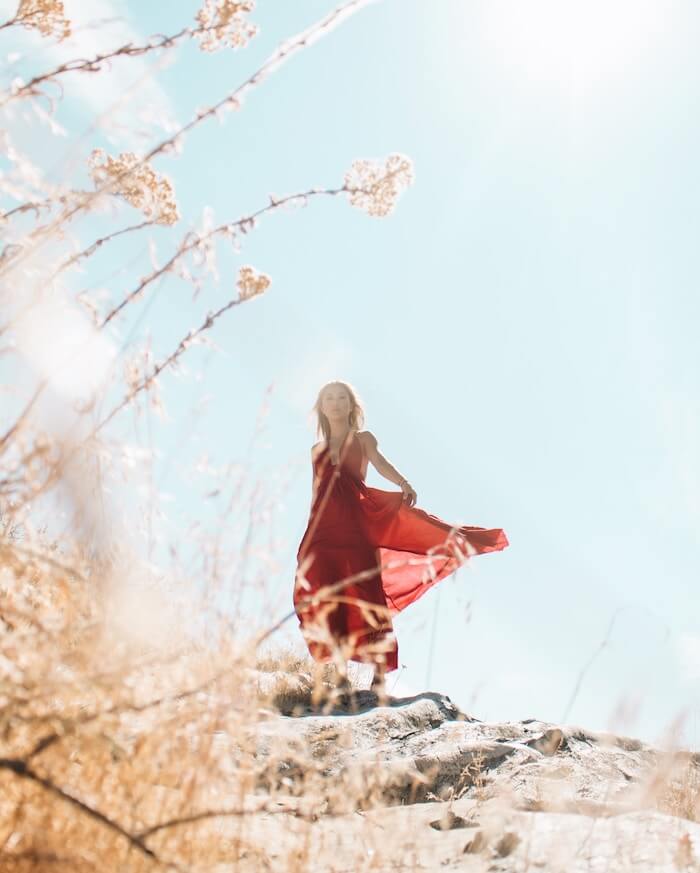 VENUS IN TAURUS (March 31- April 24) // Chris De Burgh's "Lady in Red"  
Dancing cheek-to-cheek to this prom anthem reveals everything you need to know about this season's partnership between the Aries Sun and Venus in Taurus. While Aries energy is usually rapid fire pyrotechnics, mixed with the liquid chocolate stylings of pleasure seeking Venus in Taurus, the rhythm is both exuberantly innocent teen romance and the hard-earned experience of wedding dances through the years. Turn the lights down low, slip into a cherry sundae colored ensemble, and channel both fresh cut beginnings and timeless embraces.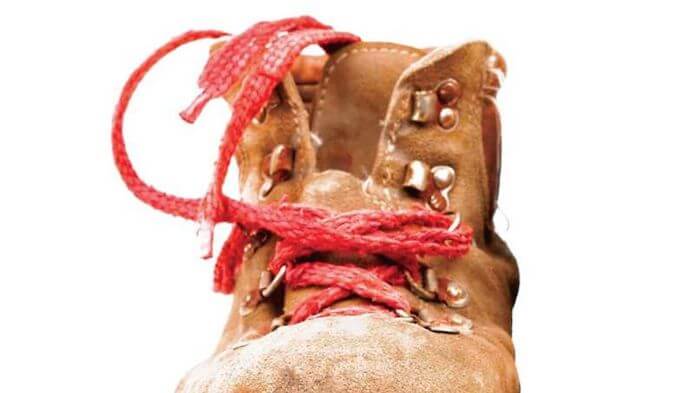 MARS CONJUNCT SATURN (April 2) // Cheryl Strayed's "Wild"
Amidst ice and rain and wind, we're braving our bodies against the bedrock with this aspect. How do you manage your life force? How can you open up to the sensation of sometimes excruciatingly slow movement, step by precious step? Can you even find delicious softness inside of enormous difficulty, as you summon your deepest wells of self-sufficiency? Tap into the wilderness survival school of Strayed's epic PCT hike, and if you're not ready for the long-haul, start with a meditative walk around your own neighborhood.
>>>
Aries is ruled by red planet MARS—the celestial body that governs our passion, energy and drive. Check out our new digital course, A TOTAL GUIDE TO YOUR MARS SIGN, to discover everything you need to know about your Mars placement, and how to channel this fire power in your life!