Taurus Season 2019 brings transits that remind us to trust that we are enough—with nothing to prove, and a potent innate power, says Bess Matassa …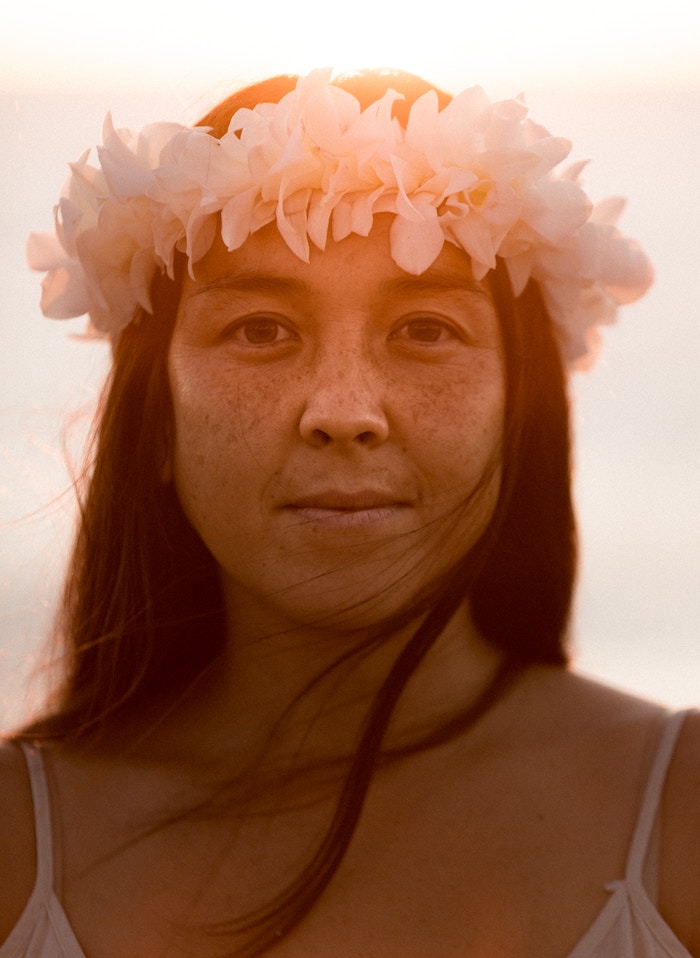 Taurus Season 2019 is vivid and alive, ready and willing to receive our lusts and longings. A time for letting the messy, beautiful range of life possess and work through us, Taurus Season 2019 reminds us that when we say "yes" to our status as part of these natural cycles, we can find radiance by moving to the rhythm of what simply is.
The season opens with Venus' shift into Aries, and a one-two retrograde hit of Pluto and Saturn in Capricorn. Later in the season, Mercury and Venus shift into Taurus, while Mars enters Cancer, bringing questions of self protection to the fore. And, as the season closes with a fat Full Moon in Scorpio, we're asked to hold fast to the gemstones inside of ourselves without gripping, noticing any place where we feel lack and flooding it with the lubrication of a lush, jungle cat kind of love …
Listen to the full Taurus Season 2019 report from Numi resident astrologers Bess + Sandy HERE and read on for more on the 4 key astro events of the coming weeks …
///
Sun in Taurus (4.20-5.21)
Taurus energy asks us to come ever closer to the cusp of what just feels good, resting on the soft petals and sipping the sweet nectar of deservedness without wondering when the honeysuckle might end. Taurus Season 2019 amplifies this pleasure dilation. Where do you think we have to prove something in order to be served? What if you simply had to open your lips and palms and say "thank you" without wondering how you'd earned it? In the weeks to come, simply lie back into whatever feels like a bed of roses, and lap up the cream.
///
Pluto Rx in Capricorn (4.24-10.2) + Saturn Rx in Capricorn (4.29-9.18) conjunct the Moon's South Node
These two epic retrograde cycles carry us through to the "death" energy of the Scorpionic fall, and ask us to investigate where we place authority and who is really calling the shots and pulling the strings. Where do the "shoulds" in your life come from? What patterns feel like they're "possessing" you? Take this time to notice the subtle polarities in your power dynamics. Give and take. Full and empty. What does your own power feel like when it's simply coursing through your veins but doesn't need a target? It's a moment for recalibrating the controls and rediscovering a potency that ignites us from the inside out.
///
Venus in Aries (4.20-5.15) + Venus in Taurus (5.15-6.8)
Venus in Aries brings an opportunity to turn over fresh soil on old romantic patterns. An invitation to move towards objects of desire with no strategy, this transit asks us to simply go for it! Like a just born baby animal, trust you will be perceived as all fluff and frolic. Learn to trust in carnal signals and, after Venus moves into Taurus, to go after what your body desires without shame. Harness this transit to quiet the storylines and to navigate your romantic life by touch, taste, and smell.
///
Mars in Cancer (5.15-7.1)
Mars in Cancer harbors its hurts and healing inside a tightly packed shell, while fiercely defending what it loves. This transit is an invitation for us all to slip into our emotion ocean and examine what we can't let go of. What feelings, memories, and entanglements we would defend with our very lives. There's no need to try and validate these patterns of protection. Rather, we can take this time to see our defenses as gateways to a deeper understanding of what we truly value. Whatever you're braving your body against is the secret diary key to what brings you most fully alive.
///
Learn more about Bess and her work and check out all her personalized Astro + Tarot offerings HERE.