She's queer AF … so what are her dreams about having sex with straight men trying to tell Wolf Medicine Magic? Portraits: Sandra Hong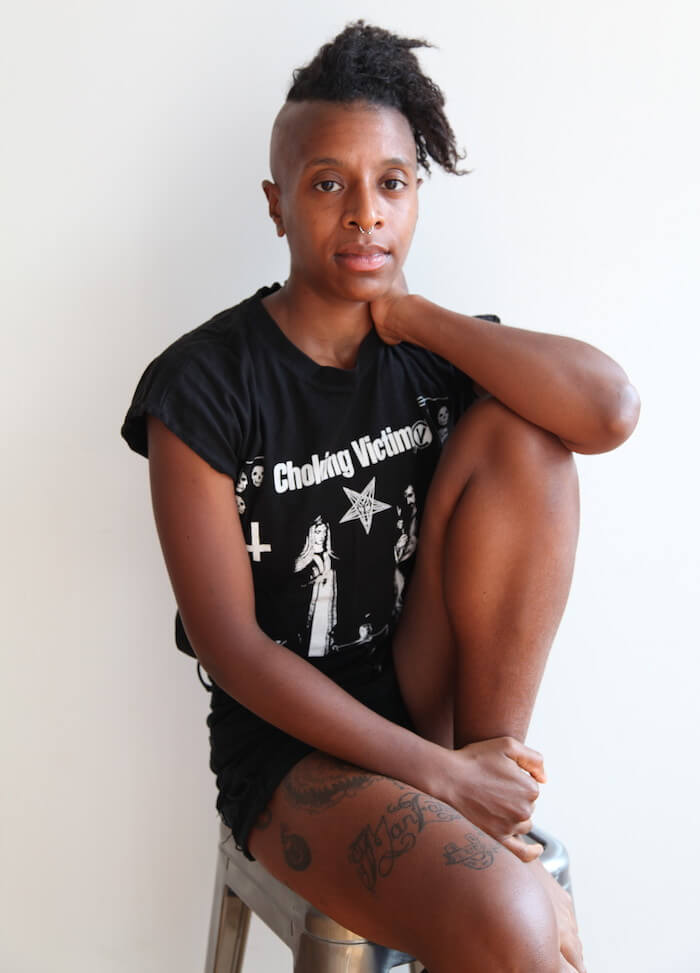 It was around 2015 that the "man dreams" started. I don't remember the details or the exact date, but basically for the past two years, and at this point on a weekly basis, I have had dreams about being attracted to, having sex with, seducing, pursuing and being good friends with straight men.
Probably not a big deal—except for the fact that I'm queer AF and haven't slept with a straight man in years. More importantly, I'm not just a queer feminist. Calling myself a feminist seems like choosing Diet Coke. It's kiddie stuff. Feminism light. It's cute but it's a label that cannot describe my deep, deep yearning to eradicate all traces of the patriarchy and toxic masculinity from this planet. If womyn's separatist lands were more inclusive I'd sign-up in a minute.
For realz, my feminism is intersectional, queer, gender fluid, anti-racist, anti-apartheid, pro-trans, and realizes that all lives won't matter until we are all free. This means that the patriarchy and our currently fucked up notions of who "owns" masculinity (hint: what if we are all free to be masculine/men at any time and on any given day?) needs to end.
I have also spent the past several years carefully carving out a life for myself that doesn't involve *men. I absolutely love female energy, and being around those who are tapped into both female and male energy in a harmonious balance. To me, being in environments dominated by straight men feels like being wrapped in a wet blanket in sub zero temperatures. I become exhausted from having to deflect misogyny, sexual objectification, and struggling to be heard and seen.
The walk to the subway can be a battle against misogyny for most women, trans, and queer folks. So I've taken great care to at least make my work and social life free from gender oppression, and it feels amazing. None of my employers or co-workers are men. I don't have any men as friends.
Occasionally I'll have a man in one of my yoga classes but for the most part my world is queer and female. To me, my trans/gender fluid friends exude a harmonious energy that is devoid of toxic masculine energy. Meaning I'm never interrupted, talked over, or forced to take up less space.
>>>
In fact, the gender scales of my adult life have tipped so far towards the feminine, I really don't know what it's like to be masculine or have exchange with masculine energy anymore. And I used to be totally fine with this—but I'm beginning to see the negative impact of this imbalance on my life.
This is most evident when it comes to asking for what I want from people (and mostly when it comes to my career and work related situations). I'm so used to tapping into a soft and gentle way of being, I am terrified of seeming too aggressive, too entitled to take up a lot of space, or of being too demanding—since I've learned to see these as negative traits.
But I've realized that what I want so badly for this world is for ALL PEOPLE TO BE SOFT AND GENTLE AND AGGRESSIVE AND DEMANDING WHENEVER THEY WANT. For these qualities not to be deemed "male" or "female." I mean, right now I can hear a voice in my head saying: "stay in your lane. You must ask gently and with kindness and not too loudly. If you demand things from people and don't consider how this demand affects them then you are a mean, privileged, entitled MAN. And you don't want to be like that." The struggle. Is. Real.
And did I mention that my own philosophy around gender is that it's fluid AF, and something to be played and experimented with? To clarify, I love masculinity—just not when it's being projected at me in the name of protecting some dude's fragile ego.
I don't hate men. I repeat, I don't hate men. What I hate is that our society has told us that men have more privileges than women, and that masculinity needs to be protected at all costs (because it is fragile, and women/feminine power will destroy it). And I know not all men are exercising their privilege and exerting a toxic masculinity onto the world. Many men are great people, who want better for the world—but it is a FACT that all men benefit from and can use their privilege at any time. Sometimes it's handed to them, whether they ask for it or not. Thus, the phrase "male privilege."
At a young age, men are also taught all the masculine tools they need in order to be men—i.e. be powerful, aggressive, strong, commanding. Take what you want, take up a lot of space, talk as much as you'd like, make people listen to you. Your opinion matters most, you're smart and clever (even if you aren't), and women don't matter as much.
This is changing, thank Goddess, because I see the up and coming generations fucking shit up and challenging all notions of sex and gender. So there is hope, but things are slow to change. Down here in 2017, we're still in the thick of it.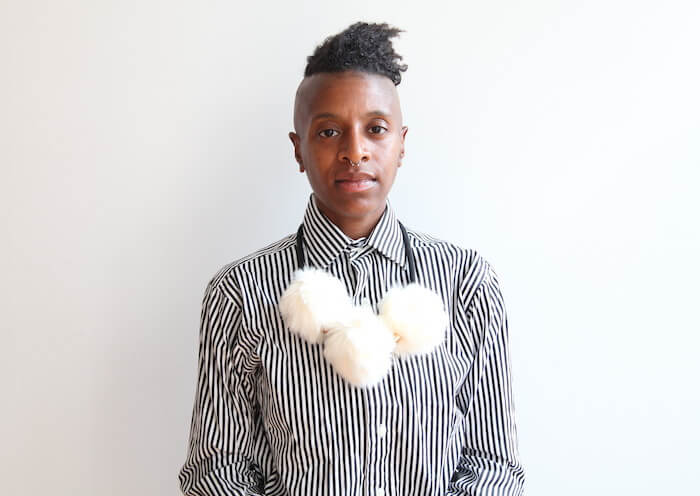 >>>
My own gender representation is that of masculine sissy fag. I don't wear dresses or skirts or shave my legs or underarms or any other body hair below my neck. I haven't worn a pair of heels in who knows how long. On the surface one might think "oh there goes that soft butch." But five minutes into knowing me you'll clearly see a swishy, prissy teenage boy. Who wants to be a fabulous girl. Who wants to be a gay teenage boy.
I couldn't be any farther from "butch." I can't even put together IKEA furniture, let alone chop wood, fix a leaky faucet, or start a fire. Or whatever else our society has deemed as "masculine." I hate contact sports and could care less about watching them.
And yet my subconscious is evidently desperate for me to connect with my masculine side. Or as I like to think of it, my more aggressive, entitled, demanding, space-taking side. Why else am I dreaming about having sex with a dude? At the time of writing this, the dreams are happening at least three times a week.
So I have begun exploring ways to start integrating more masculine energy into my way of being. The first being to notice when I'm avoiding aggressive, demanding behavior—easiest to notice and correct when emailing and texting. Instead of "I'm just emailing to ask about my workshop proposal…" I correct myself and write: "When will my workshop proposal be processed?" To get right to the point. I've had a few opportunities to put this into practice in real time, too—and I find it to be so difficult. It just isn't my natural way of being. But it IS helping me get what I want—and faster!
I've also tried to have more compassion and empathy towards straight, overtly masculine men. So, so difficult. I really do feel though, that evolving spiritually and getting where I want to be in life as I ease to the other side of 35, that this is a process I need to go through. I am receiving a very clear message from spirit to start being everything that I don't like: meaning more aggressive, taking up more space, being demanding. But with compassion. These qualities aren't always bad. In fact, less labels please; balance is the key.
I believe this is why the feminine IS rising. We. Are. Tired. Of. This. Shit. I'm ready for a gender fluid, queer, anything goes kind of world. It's not girls to the front, or down with me. It's folks to the front—and wave your gender representation freak flag high.
*For sake of space and to avoid repetition the use of the term man or men refers to cis-gendered, straight identified men. When referring to women I'm referring to cis-gendered and trans women unless otherwise noted.