Can a unique form of group therapy that seeks to define your role within your family heal generations-old inherited issues? Ruby Warrington goes swimming into the energy field with Family Constellations therapy…Image: Shane Small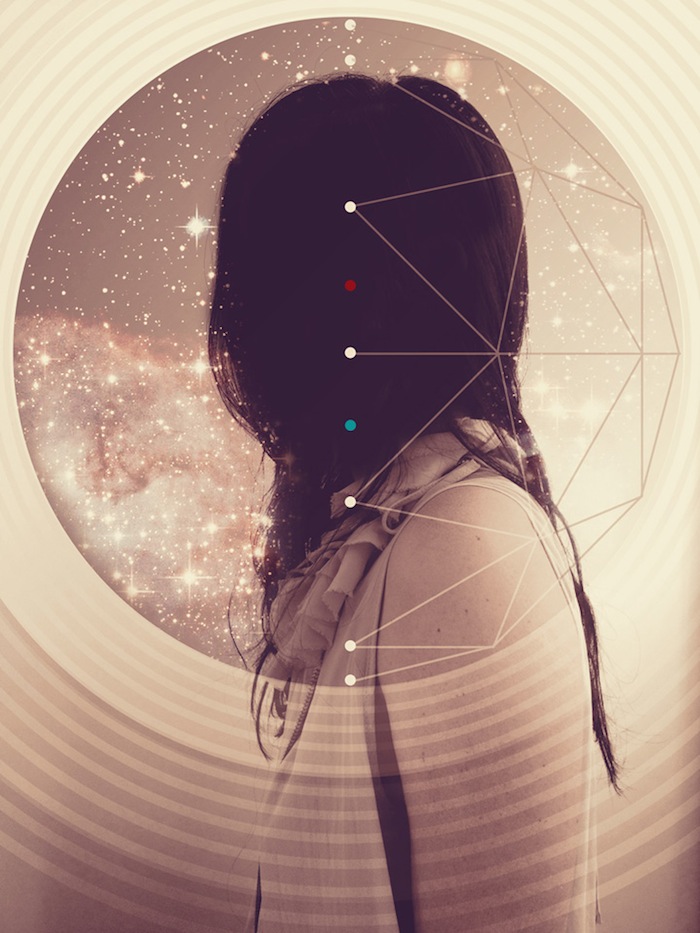 A few months ago, with the help of French facilitator Marine Selenee, I experienced my first Family Constellations therapy session. Held at Marine's chic studio apartment in downtown Manhattan, there were three other women present, each of whom played a different role in my Constellation, as did I for them. Many emotions were felt, and many tears shed, and afterwards I felt a sense of release, like something generations old had been worked out of my body at a cellular level.
I was instructed not to speak about my experience for two weeks, to give my mind and body time to integrate with the deep energetic work that had been done. And so I sat with my experience and simply watched on, as every area of my existence began to assume a subtly different and more dynamic form, all thanks to a shift in perception about my family situation – and by definition, myself. If our role in our own "family constellation" is at the root of our human experience, it's what shapes our entire reality. Right?
How does Family Constellations therapy work? Consider this. Depending on your personal belief system, we all choose our parents, choose to be born in a certain place at a certain moment in time. In doing so, we also choose the unique set of circumstances (and issues) that this configuration gifts us to work with as our karmic lesson in this lifetime.
If that's too much of a deep dive, then think instead about the question of "nature vs. nurture." Are we born a certain way, or do the circumstances of our upbringing shape us as we grow? Would I be a completely different person if I was born into a different family in a different time and place? Or am I simply "me," navigating life with the tools I've picked up along the way?
Using Family Constellations therapy, Marine works with the latter theory, the idea being that we repeat the negative patterns we see in our parents out of "loyalty" – they're the people who gave us life after all, our tribe. We want to be accepted, so we want to be like them. But where these patterns go against our true nature is where we get stuck, where we feel pain – and also where we'll find the biggest assignments for our personal growth.
I defy any soul currently enjoying this human experience not to have a single issue they can't trace back to their family (see that ancient Chinese proverb; "they f*** you up, your mom and dad"). As Marine puts it; "90 percent of your issues don't belong to you – and you pick most of these up before the age of six." A century of psychoanalysis and talking therapy is entrenched in this understanding, and yet Family Constellations therapy seeks to journey beyond words in search of resolutions to these fundamental glitches in our operating systems.
The key lies in performing the surgery required, the severing of our attachment to our family members' issues, on our emotional body, before the stories our intellect tells us about who, what and why we [*insert whatever your personal debilitating hang-up is here] have a chance to get a look-in; "Once you recognise that your behaviors and beliefs are not your own, it's possible to see your true self, your own beliefs and purpose, more clearly," says Marine.
But how, precisely? Before you embark on a mission to meet your own Family Constellation, here's what you Need To Know…
• Psychotherapist and former Roman Catholic priest Bert Hellinger discovered Family Constellations therapy when living with the Zulu in South Africa, where the modality was used to resolve issues within the tribe.
• A Constellation can be performed by a group or one-to-one, with a facilitator to moderate. It is the facilitator's job to do most of the talking; participants are simply asked to notice and express how they feel as events unfold.
• The facilitator begins by asking a few questions pertaining to the issue the participant wants to address. He or she then asks the people needed to bring about a resolution to find their place (whatever position feels right in relation to each other) within "the field."
• The field, usually the space contained within the circle of the group or the room where the Constellation is taking place, represents the energy field where all souls and all generations exist together as pure spirit.
• In a session, actual family members do not need to be present – other members of the group are called on to "perform" these roles (not nearly as awkward or potentially embarrassing as it sounds).
• This may include family members who have passed, or any unborn children who are also part of the participant's Constellation.
• Once situated within the field, the facilitator may also ask the different "family members" to recite key phrases relating to the issue in question (without ever going into the "story" – what, why, how) – again asking people to identify the emotions connected to these statements.
• Forgiveness may be asked, and apologies offered (again via the facilitator).
• Many tears may flow.
• A resolution occurs when it becomes evident which family member owns which emotion, behaviour or belief, allowing the participant to realize their own power to simply let whatever doesn't "belong" to them go.
To find out more about Family Constellations or book a session contact [email protected] or visit Marineselenee.com
Marine will also be hosting group sessions ($60 per person) in Brooklyn, NY, on:
July 31st (6:30pm)
August 3rd (1pm)
August 7th (6:30pm)
August 10th (11am)