In her latest Temple of Venus column, recovering over-achiever Elyssa Jakim asks: "How can I learn to be less hard on myself?"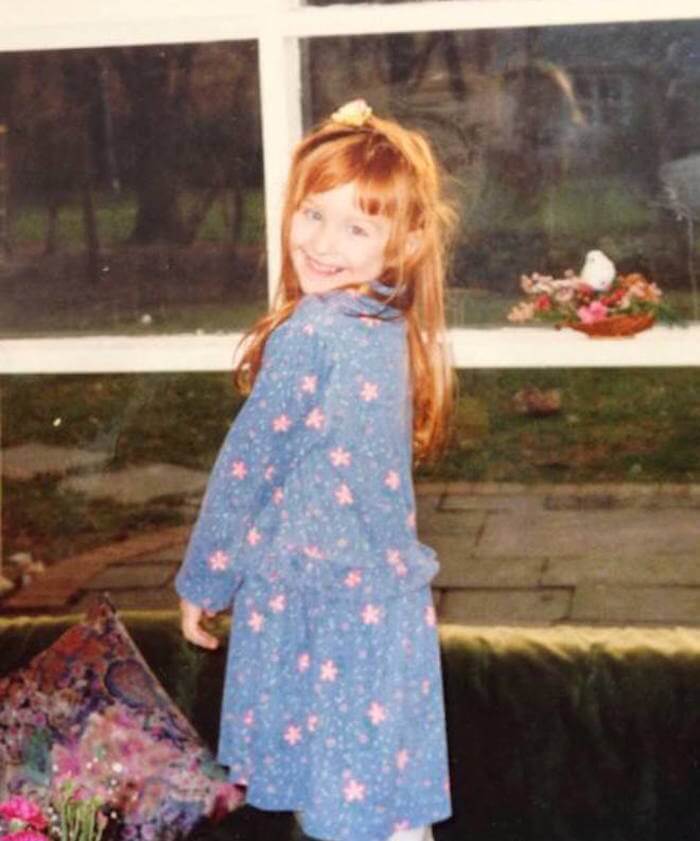 Flashback: The blizzard of 1996. Greater New York metropolitan area. I am eight years old. I've spent several days frolicking in the snow with friends. When school resumes session, a fight breaks out on the school bus because I kept a girl's rainbow shoelace that I'd borrowed for snow stomping. She tells me she knows I stole it. I yell and scream and insult her in self-defense (even though I'd had no intention of returning the lace—it was so beautiful!)
Later, I will feel terrible about this. Forever.
Skip to fifth grade. Every day of fifth grade. I replay all the things I have done wrong socially. The rainbow laces incident. That time I said the wrong thing to the boy I had a crush on. Or said the right thing to the boy my friend had a crush on. And I berate myself.
Repeating and repeating my wrongs in my mind. Every day.
To make amends, I grow up into a perfectionist. An intellectual, and a serious student. Someone who also takes up self-improvement projects a little too readily. Who always has a to do list that includes things like "have fun" or "breathe."
But today I am a recovering over-achiever.
In fact, I am currently living in a college town…looking after babies for a living. Yes, I feel insecure about this as well; perhaps I have lost my intellect and let my critical thinking skills go. But here's the thing: as fate would have it, I have stumbled upon the perfect teachers when it comes to the question I seem to have spent my whole life asking: How can I be less hard on myself?
Because in the room where I work, I am swaddled in literal softness of all kinds; soft rugs and pillows, soft baby hair and cheeks; warm hugs; the honey sweetness of baby laughter; the miracle of a sleeping baby in my arms.
And here's what the babies have reminded me so far…
1. Trust your own innocence
I have noticed, unsurprisingly, that I am always pre-disposed to give the babies the benefit of the doubt. To see "the light of the child" as Maria Montessori puts it. Even when a fourteen-month old deliberately does something "wrong" or "bad," I can see her full innocence and sweetness—the "wrong-doing" does not make her unworthy of love to me. And knowing myself as an essentially good person, why should I be unworthy of my own self-love when I make a mistake?
2. Be your own parent.
The biggest shift you can make in the direction of self-kindness, in my opinion, is one of self-talk. What if every time you notice yourself feeling anxious, hurt, or self-doubting, you take a big breath and imagine you are the nurturing parent of your self? What would you say to you? It would probably sound like: "It's okay my darling. I love you and I see you. You're doing so well. You're working so hard. I think you're wonderful." In moments of self-criticism, a move toward self-compassion and self-softness is what the anxious heart truly needs. If you can remember to be gentle, sweet, and nurturing to yourself whenever you're tempted to punish yourself, your whole inner landscape will shift.
3. Don't take things personally.
Because most of the time, the mean things people say or "accuse" you of, aren't really about you—they're about them. Strive to shrug off criticism, and don't hold yourself accountable for the feelings of others. When a baby is upset, I know that it's not about me. It's about that child expressing a need for something like hunger or nap or connection. It isn't healthy for me to take up a baby's emotions or sense of urgency if I'm helping him, it's best if I remain calm. When facing tough interpersonal interactions, try to remain calm. I like to zoom out in this moment and remember that we're all spiritual beings having a human experience. Tapped into this Universal truth, who really cares if someone didn't like my skirt, or the way I handled a particular situation?
4. You're exactly where you need to be.
Numinous tarot mistress Lindsay Mack often reminds me of this: "You are exactly where you need to be." And these words are always a deep reminder straight to my heart space, which in turn relaxes my whole body. Nothing has gone wrong. There is no-one (especially not your self) to blame. In fact, here is an opportunity to accept. To find grace. Your situation isn't your fault, it's your opportunity. Your perfect situation for growth. It's to show you what you're supposed to be learning right now. Babies are always exactly where they are, in the present moment of being. We are born into raw presence, living one moment at a time. Isn't that miraculous?
5. Laugh a lot more.
Laughter releases stress in the body. Period. If we can take the seriousness out of life, it frees up the part of us that takes things too seriously. It can also be empowering to laugh at life's trials and tribulations, to see the humor in any situation. Yogananda tells us to find the company of those who make us laugh to release our worries. You can also watch or listen to things that are funny, or find a laughter yoga class (which NYC friends, Maha Rose Healing Center holds from time to time). Needless to say, baby giggles, cuddle puddles, and facial expressions always have me laughing.
***
So, how does all this baby talk connect to the goddess Venus? In the mythology of Venus, we are always asked to consider her birth—that moment she arrives on the shore, born of the sea, resplendent. It's funny to me that Venus was not born as a baby, but as a total babe. She was born and exists as the fullest expression of her being. She exudes self-confidence, which comes from true self-kindness. She is not a goddess who typically represents nurturing or mothering such as Mother Mary or Quan Yin.
But, in her luminosity, she is a wonderful teacher of self-compassion. She helps us to find the wild and free and sensual within ourselves. Being with babies and with Venus teaches us that we can always begin again. We can always infuse our lives with freshness, sweetness, and softness. We can always rebirth ourselves to be more loving. See the sweet little babe in you, and know that you are always worthy of love and even rainbow shoelaces. Protect her and hold her like you would a treasured gem. Come back to the Venus in you, and know you are glorious. That should make it easier to be less hard on yourself.
Need more Venus inspiration? Check out Elyssa's last Temple of Venus column on healing our money issues.