When I did the Landmark Forum, I was following in the footsteps of the most badass people I know – and I learned some invaluable life lessons. So why did I find myself asking; 'is Landmark a cult?' By Ruby Warrington. Images: Alex Prager for Garage Magazine.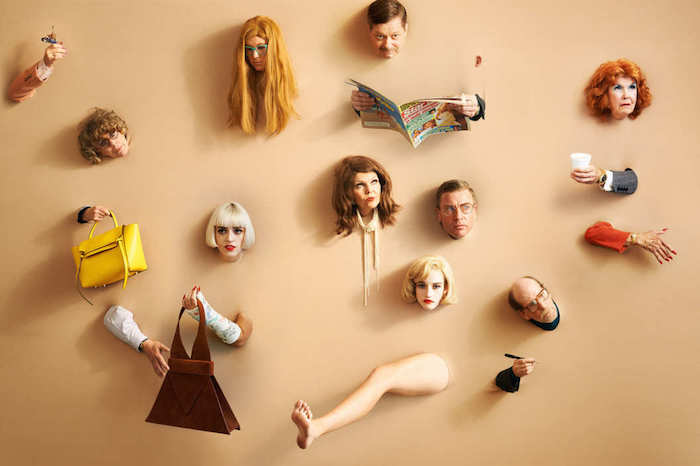 Half way into day three at the Landmark Forum, I was ready to run for the hills. Along with 150 or so other people, from every walk of life, I had been cooped-up in a windowless basement in midtown Manhattan for almost 13 hours a day straight, whilst being told that everything I knew about myself, about my beliefs, and about the world, was an illusion. An illusion created by my "always listening" mind (Landmark speak for the ego) to avoid taking full responsibility for my life.
The course leader was busy psyching the crowd up for the "big reveal" – the key teaching of the Forum that would come later that day, embracing which, we'd been promised, would lead to a life of "infinite possibilities". So long as we "enrolled" everybody else we knew into the Landmark conversation too (at $600 a pop), and then committed to an on going ($900+) study of their "curriculum for life".
All around me, people had already been having life-changing epiphanies as they'd worked the course – coming out from behind their "rackets" ("fixed ways of being that result in persistent complaints") and calling friends and family members they had been "pretending" things were cool with to "cough up the fur-ball" of their most shaming truths ('Mom, I never come visit because actually it felt like you never really loved me').
Encouraged to publically share their breakthroughs, there had been tears, and there had been cheers. And here I was, feeling an almost physical repulsion to the teachings. Earlier, we'd been asked to identify our "strong suits" – coping mechanisms we'd adopted at key points of trauma in our lives, which had become "ways of acting and being you rely on to produce results and make it in life." Which, obviously, had to go, along with all the other "stories" you told yourself about…yourself.
I'd identified one of my strong suits as what I always considered a healthy degree of scepticism, or discernment. It's what made me a good editor. But now it felt like a straight jacket. I'd paid my money and I wanted a breakthrough too! But all I could think, as I took in the scenes around me, was; "OMG this is actual brainwashing in action. Why did nobody warn me Landmark is…a cult?!"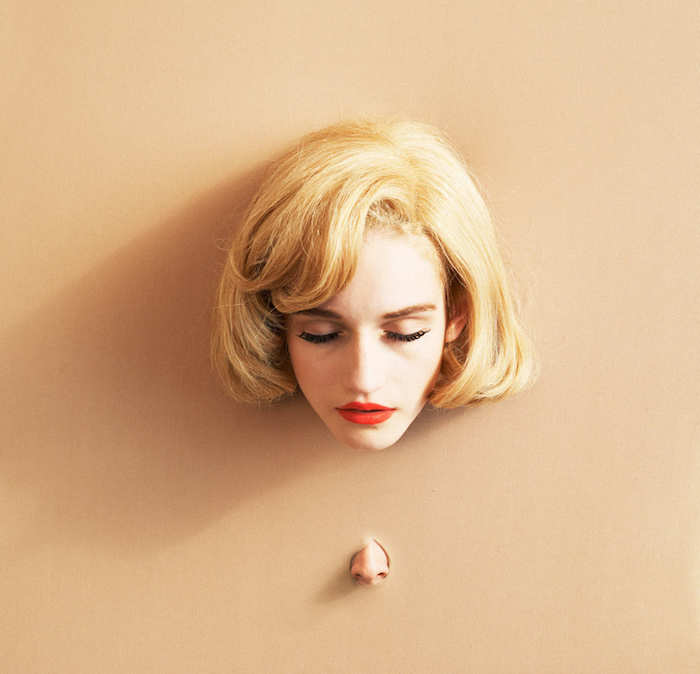 The "c-word" hit the headlines last week, in the aftermath of the HBO documentary Going Clear – an inside expose on the Church of Scientology. And watching the opening scenes, in which they described the Church's central process of "auditing" members in order to process their limiting beliefs, I was taken right back to that basement room in the Landmark HQ.
Was Landmark Scientology lite?
The dictionary definition of "brainwashing" is; "to make (someone) adopt radically different beliefs by using systematic and often forcible pressure". True, nobody forced me to do the Landmark Forum – I actually decided to sign up because I knew so many amazing, go-getting, and seemingly highly-evolved individuals who'd done it, and I basically wanted a piece.
But the constant pressure throughout the course to "enrol" our friends, co-workers, and family members definitely crossed over into coercion territory in my book – echoing the way Scientologists are asked to "disconnect" from any people in their life who don't adopt the teachings of the church. It's also the kind of behaviour that gets organisations labelled "cult", opposed to simply "community" or "club".
The fact that during Landmark I was also confined to that one windowless room for three consecutive 13-hour days, with minimal breaks for food, and asked not to take notes or go to the toilet (this used to be enforced rigidly, but nobody actually stopped me when I did sneak out for a restroom break), also felt a lot like "systematic" pressure to adopt their teachings.
Then there was the bizarre lingo and double-talk they used to scramble my synapses and "re-program" my thinking. Overall, by the time I left, my scepticism very much intact, it felt simultaneously like a narrow escape…and like there must be something really, really wrong with me.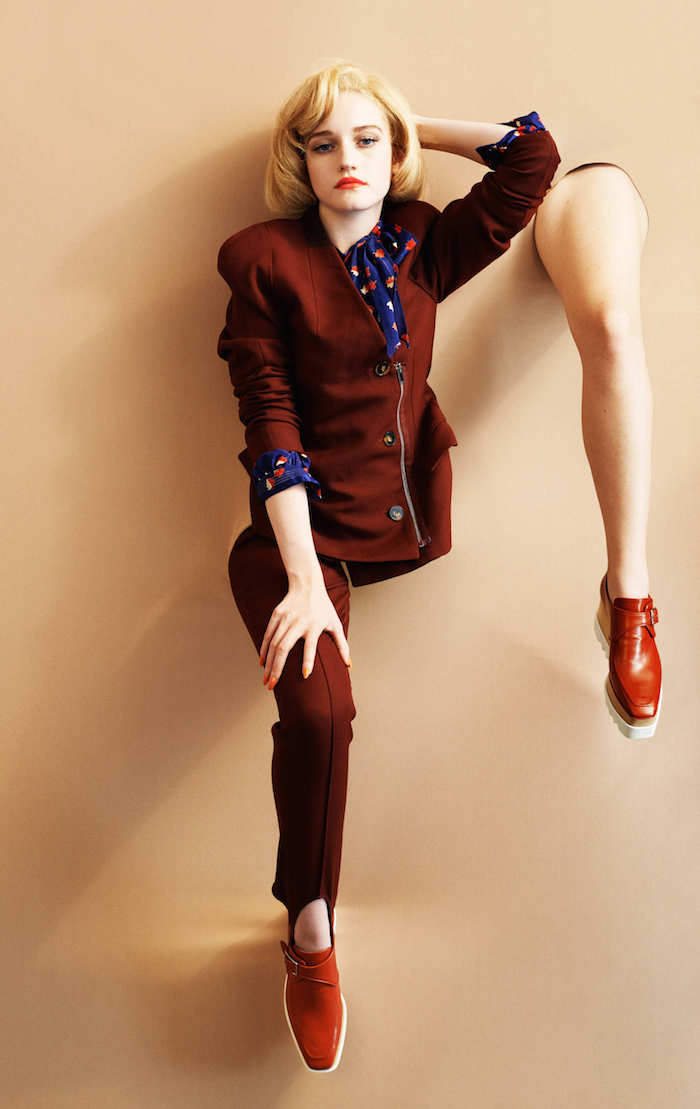 Watching Going Clear (named for the ultimate goal in Scientology – a mind that's completely "clear", or washed, of negative beliefs), the phrase that kept returning to me was; "the Emperor's New Clothes."
You know the story right? About the sneaky tailor who convinces the Emperor his "invisible" new suit is actually made of the finest cloth. In fear of questioning their leader's beliefs, the Emperor's subjects go along with it – complementing him on his beautiful new clothes, despite the fact they can see for themselves he's naked.
And this desire to conform is something I felt they played on at Landmark, too. Deeply rooted in our most basic psychology, human beings are pack animals after all. Positioning yourself as the outsider is also something akin to suicide on a primal level. In ancient times, distancing yourself from the tribe was a sure-fire way to get killed by predators, or die from lack of food and warmth. Going along with what's being indoctrinated therefore is not only preferable, it's the only truly "safe" option.
Did that explain why everybody around me was whooping and cheering when the "big reveal" finally occurred…while it seemed to me like the biggest "racket" on the planet?
Coming out of Landmark, I immediately wanted to speak to the switched-on women I knew who'd done it too. I was desperate to know if they'd felt the same as me – or if I was, in fact, a hopelessly repressed freak-a-zoid, too scared of facing my own demons to even acknowledge their existence. The overarching response I got was that yes, it was a huge shame that there was so much cult-like emphasis on "enrolment", and the accompanying financial hard sell. Because the teachings in and of themselves were awesome…right?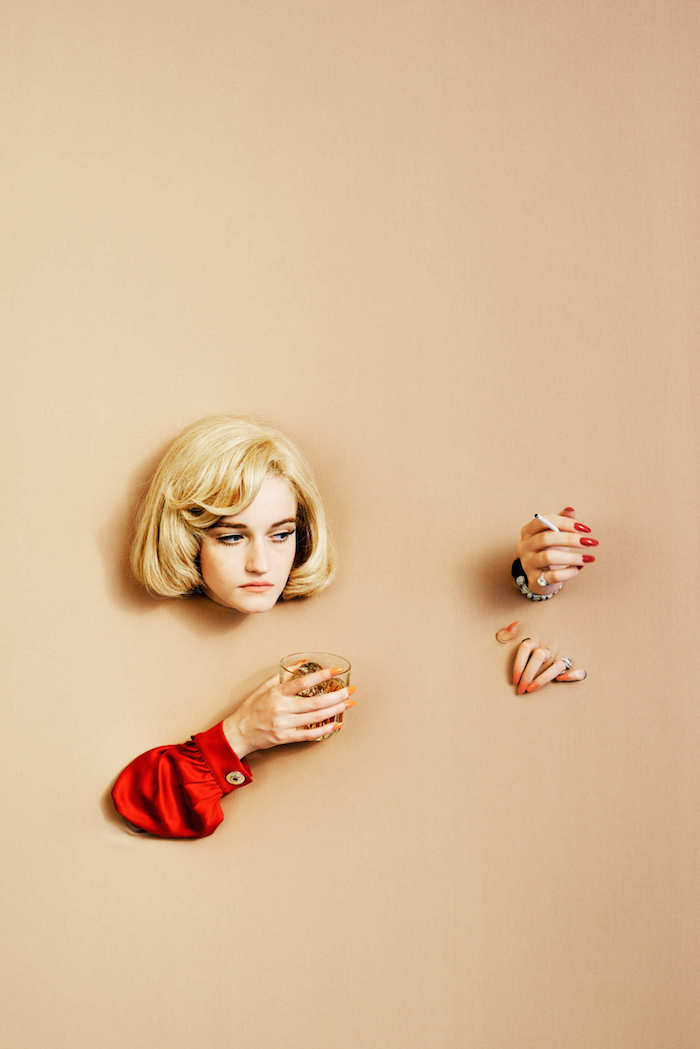 And here comes the really interesting part. Seven months on, I can see that they were absolutely right – and that the Landmark Forum was one of the most pivotal experiences on my inner journey to date.
We are all slaves to our monkey minds; we do self-sabotage with the stories we choose to believe about ourselves; and we do have to allow ourselves to be vulnerable, to "look bad", and to see beyond the illusion of reality, in order to evolve into the highest expression of ourselves. It is in this place of ultimately authentic self-expression that a life of infinite possibility lies.
Behind all the crazy linguistics and mental manipulation, these are the central teachings of Landmark (and of Scientology, from what I've read, not to mention Buddhist philosophy!). With hindsight, I can see how having them strong-armed into my psyche over that one mind-bending weekend last September forced me, on some deep level, to accept and work with limiting parts of myself I used to believe were unassailable.
I've since had the kind of searingly honest conversations with my mother that have taken our relationship to a whole other level. I no longer blindly accept what my belief system tells me, and look instead to the cold, hard facts of life.
And if I railed against actually calling any people in my life to "get complete" during my Landmark weekend (I had a lengthy email exchange with my mom, and called a friend to confess a very innocuous white lie), I have since embraced the concept of not sugar-coating stuff for fear of upsetting people, or getting a bad reaction – and seen massive benefits. All common sense stuff, actually, "but delivered in an environment of startling intensity," as another journalist wrote about Landmark.
As for the "big reveal"? You'll have to do the Forum and find out what it is for yourself. And if that means I'm now "enrolling" you – well, there must be some chinks in my sceptical strong suit after all.
Have you done the Landmark Forum? What did you get out of it? Connect and share your stories on Twitter, Instagram, and Facebook
To find out more about the Landmark Forum and their courses visit Landmarkworldwide.com