The Numinous Astro Deck is a brand new astrology learning tool from Ruby Warrington and Bess Matassa out June 4 2019. Pre-order today to receive a FREE sample astro lesson!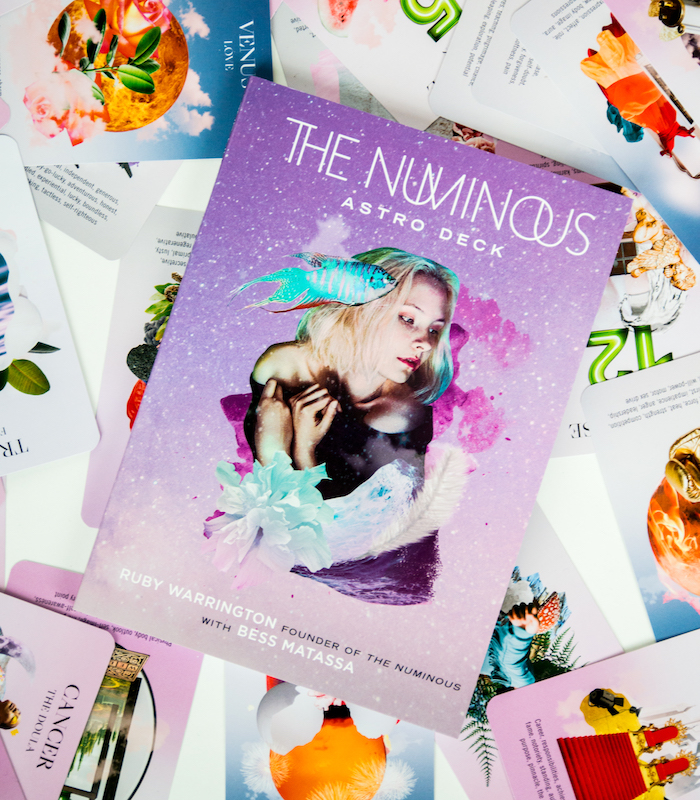 When I launched The Numinous back in 2012, it was because I wanted to build a bridge between the mystical and the mainstream. On a deeper level (not that I knew it at the time), parts of my soul were in need of deep DEEP healing, and the world of astrology, tarot, psychics, and Earth medicine, spoke to these tender, conflicted places, in a way that no therapist had been able to touch. Looking back, I can see that I created this platform because I needed it so badly myself.
Which is the exact same reason I created THE NUMINOUS ASTRO DECK!
Out June 4 2019, the deck follows my previous books, Material Girl, Mystical World, and Sober Curious (where you can read about that healing journey I just mentioned), and is a fully-illustrated 45-card deck designed to help anybody learn the language of astrology. A companion book by myself and Bess Matassa explains how to use the deck, both for birth chart interpretation, and as an oracle for divination.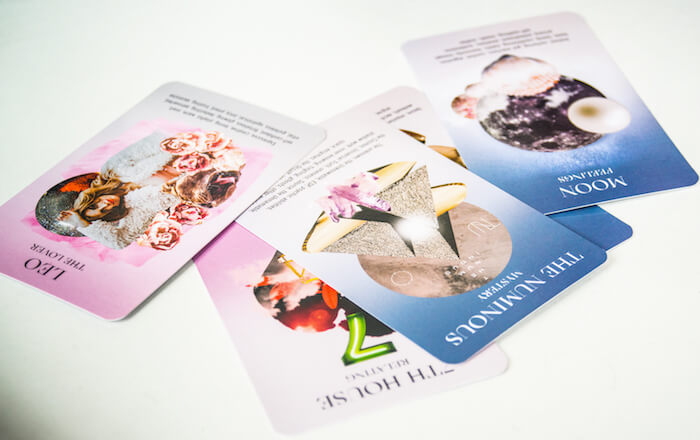 Astrology was my gateway drug into the numinous realms. A cosmic code that helped to explain so much about myself and my life, me wanting to read and learn about astrology in a way that made it all feel more relevant was the original inspiration for this site.
Over the past eight years, I have studied with many different astrological mentors, read a ton of books, and consumed reams of astro content online. And now, I have created a visual learning tool to help bring it all to life.
Each card in The Numinous Astro Deck features a custom illustration by incredible Prince Láuder, with key-word prompts to tap you quickly into the energy of each sign, planet, house, and aspect making up the matrix of the zodiac.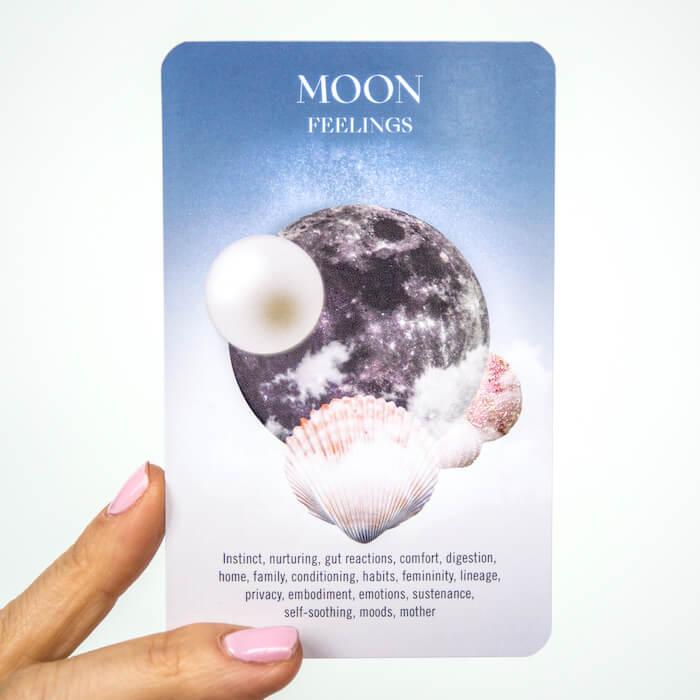 In the companion book, Bess and I guide you through how to read your own chart—so that, for example, when you know you have Venus in Gemini in the 5th House, you can pull the relevant cards to study this placement. Add in a Venus-Sun conjunction, and what looks like a bunch of mathematical lines and symbols in your chart, becomes a beautiful visual mood-board for you to absorb.
And there is even MORE!
To coincide with the launch of the deck, Bess and I are also creating The Numinous Astrology School (!!!)—which will be a super-affordable option for diving into your ongoing study of astrology, and becoming fluent in this ancient, healing language.
Whether you've been reading since the beginning or are new to all things Numinous, I KNOW you are gonna love these new offerings! Drop me a DM either @the_numinous or @rubywarrington on IG if you have any feedback or Qs.
PLUS!!! Pre-order the deck today from Amazon or Barnes & Noble and enter your order details HERE to receive a FREE sample lesson along with the deck on June 4—and keep following on Instagram and subscribe to our newsletter to be the first to hear when The Numinous Astrology School officially open for enrollment.