On March 20th, it's time to rev our engines for the Astrological New Year! Spring Equinox 2017 is a super potent moment for taking courageous action, say Numi Astro babes Sandra Sitron, Danielle Paige, Jennifer Racioppi, and Bess Matassa.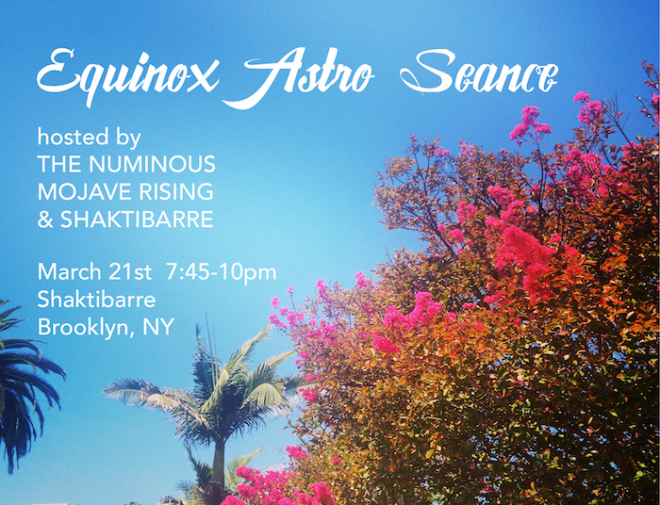 **Celebrate the astrological New Year, Numi style, with our Equinox Astro Séance on March 21st at Shaktibarre!  Tickets available HERE.
>>> 
Sandra Sitron, a.k.a. Strong Eye Astrology
I am alive. I am here. I am ready.
What do you think the first cry you made as a baby sounded like? Imagine the howl you made. That cry stated simply, "I am alive. I am here. I am ready." You were a fine elocutionist. Can you make that same sound now?
At 0 degrees of Aries, Spring Equinox 2017 is like that baby's first cry. This is your time to reaffirm your spark of life and take action. Look back at your New Year's Resolutions from just after the Winter Solstice—now is the time to implement these resolutions in a new way. Do it!
:: Equinox Aspects :: 
*Chiron, Venus, and Mercury stellium: 2017-2020 will be massive collective healing years as Chiron loops past the zero degree Aries point. Notice how you protect your ego and where old wounds are triggered. You came here to be free, so don't keep yourself trapped in an outdated pattern of self-protection.
*Moon conjunct Saturn and square the Sun: The creative challenge with this aspect is to confront self-doubt and criticism. Make friends with your Inner Critic this year and create a new relationship. Talk back to that voice in your head. Love up on it. Show it a new way.
*Jupiter opposite Uranus and Square Pluto: While Uranus and Pluto are revisiting their angry conversation from 2012-2015 about breaking down the patriarchy, Jupiter enters the mix to work some diplomatic magic. How can you work this magic in your life? Reach creative compromises by first understanding and empathizing with your own needs, and then seeking to understand and empathize with someone else's needs.
Want more wisdom? Book a reading with Sandra here or follow her on Instagram.
>>>
Danielle Paige
Thrive on the new!
It's been a long winter of soul searching, deep transformation, and healing, especially with February's Eclipses AND the current Venus Retrograde. However, as with all seasons and cycles, we ebb and we flow. Nothing stays the same, and you are now entering a new wave of energy and a time of rebirth.
Spring Equinox 2017 marks a time of equal day and night, and with this energy you are brought back into alignment and balance. Take some time to honor where you've been, where you currently are, and where you're going. You're emerging from the darkness of your shadows into the lightness of your being.
Aries is the leader, the first one out of the gate. This sign's direct, raw, warrior energy is concerned with the needs of the "self" and thrives on anything new. Aries is here to show the rest of us how to be courageous and go after what we want. This theme of the NEW will be especially potent after Venus goes direct on April 15th. 
**Danielle's Equinox Energy Tip: Create a ritual for yourself to honor your light. Acknowledge how far you've come and how your consciousness is expanding at a rapid rate. Remember, you may not be exactly where you want to be but you're a lot closer than you think. Life is a journey and you are well on your way, babe. Happy Equinox blessings to you!
Find out more about Danielle's soul healing services and sign up for her free Moon newsletters here.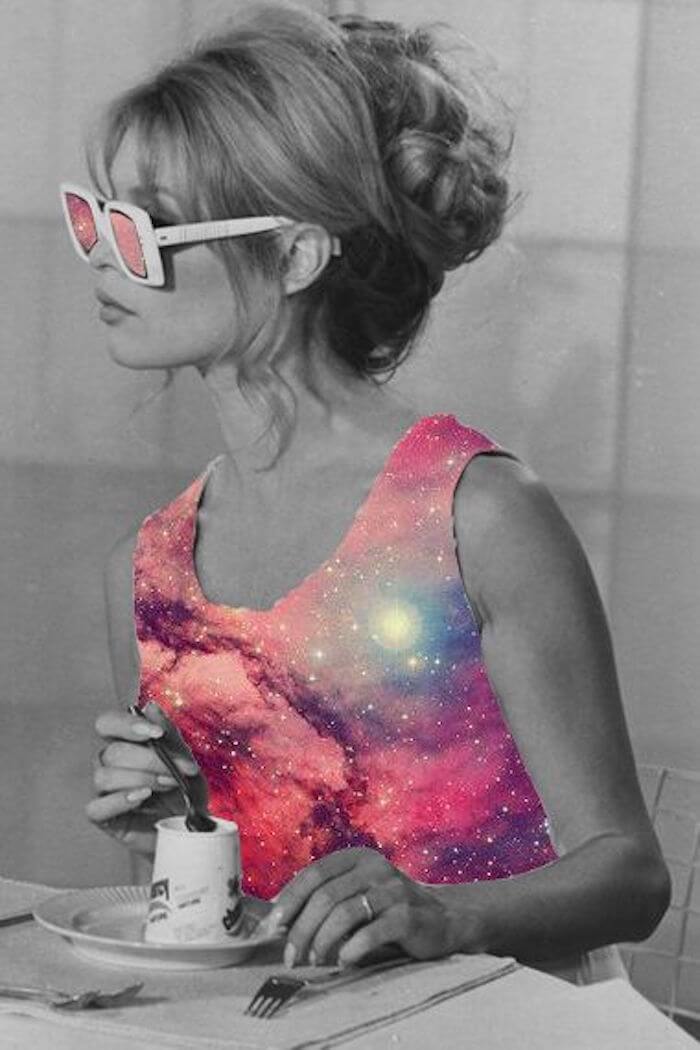 >>>
Jennifer Racioppi 
Witness the crazy without becoming the crazy
Occurring at the time of the waning quarter moon (when the moon in Capricorn squares the sun in Aries), Spring Equinox 2017 asks us to access our feminine warrior, own our shadow, and surrender what's not working.
As the first sign of the zodiac, Aries incites action, and encourages new beginnings and fresh starts. Yet this Equinox's Sun makes aspects to Venus, and to electrifying revolutionaries Uranus and Eris, signaling that this seasonal transition also asks us to integrate endings. 
If things feel heated, take a step back and become the observer. We are learning how to witness the crazy without becoming the crazy. Remember that this too shall pass. Yet, it's essential to dig deep to understand (and integrate) the lessons coming through at this cosmic moment of change. Commit to your long term vision and plan!
For more Moon wisdom or to book a coaching session with from Jennifer visit Jenniferracioppi.com
>>>
Bess Matassa of Mojave Rising 
Sink your teeth into sweetness  
Ready to start your engines & strike a match? By all means, stoke those flames, speed racers. But instead of the usual Aries MMA battles and boxing matches, let this Equinox be a chance to refine your relationship to heat, and to rediscover the innocence inside of action-oriented instincts.
Think of Spring Equinox 2017 as a dark chocolate fondue pot, complete with succulent strawberries. Can your ego aggression become a clean, tender willingness to sink your teeth into life? Heat up your pot, say yes, start now … but let your efforts in the world be oh so sweet, as you taste it all as if for the very first time.
Equinox mantra: I fiercely sink my teeth into sweetness.
Theme song: Return to Innocence
Style: Victorian botanist meets 90s minimalism. Bare skin, plant-based prints, clean lines, combat boots, and a little bit of lace.
Flavors: The simple, farm-fed nourishment of spreadable goat's milk cheese and vanilla ice cream, herbaceous salads, and warming ratatouille. Single-note flower essences that are equal parts freshly vigorous and delicately blooming like violet and lilac.
Want more juicy cosmic insights and sensory explorations? Arrange an astrology reading or private event with Mojave Rising here or follow them on Instagram. 
**Make sure to join Mojave Rising & The Numinous for a super special Spring Equinox Astro Séance on March 21st at Shaktibarre in Brooklyn, NY. Reserve your spot here!