Ruby Warrington talks to stylist Anna Trevelyan about alien abduction, Trump as a catalyst for change, and being vegan in the fashion industry …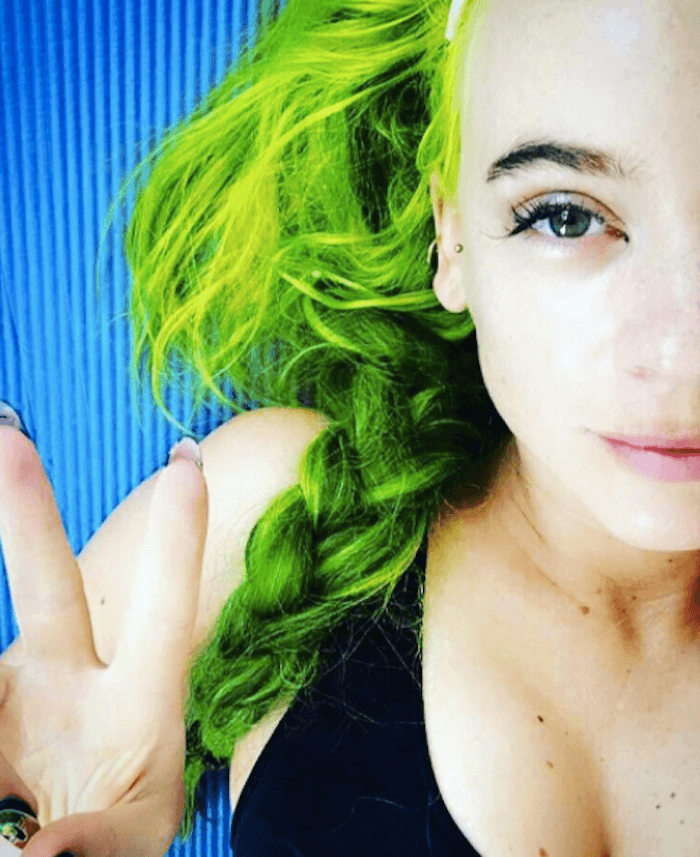 I first encountered stylist of the moment Anna Trevelyan at our mutual friend Sah D'Simone's Happiness Equation workshop. She was the girl with the green hair and the quick, curious mind (a Gemini, of course), dressed in a kind of Manga-meets-Atlantis mash-up that would be more at home in the streets of Tokyo than Brooklyn's Maha Rose Center for The Healing Arts.
But then as she puts it in her IG profile, Anna is: "A bit fashion. A bit cosmic."
Having come up through the fashion ranks assisting Gaga's former creative director Nicola Formichetti, Anna followed her childhood love of fantasy into the industry. In her own words, "I'm just not into reality stuff. I have a crazy and borderline confusing imagination!" Growing up in the heart in England, this meant: "I always died my hair and made my own clothes. But I had no concept that something like fashion even existed."
Fast-forward to 2017, and fashion totally knows Anna exists, and her work is all over the top mags and ad campaigns. Like this one for Cara Delevingne's Do You collection for Puma.
But what I love most about Anna (as well as the mermaid hair), is that she's one of few voices in the mainstream fashion arena to be super vocal about being vegan, and the environmental impact of animal agriculture. She's also majorly pro-diversity, casting models of every color, shape, size and gender in her long-standing catwalk collaborations with Brit designer Ashish.
Then there's her lifelong fascination with alien abduction, and the crystals she keeps like pets in her Brooklyn apartment. Curiouser, and curiouser …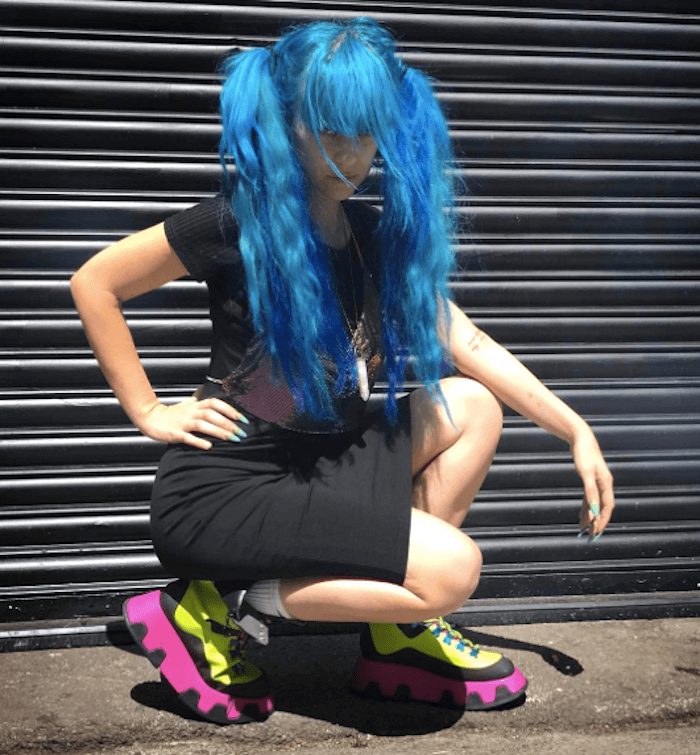 Ruby Warrington: So Anna, how long have you been into the more spiritual, numinous side of life?
Anna Trevelyan: Since birth, I guess. When I was little, I was into aliens, UFO sightings, crop circles. I was such a nerd. I had all these UFO sighting maps on my wall and stuff. I was kind of obsessed with alien abduction, the history of the Earth and evolution. Like, what else is out there and where do we come from?
RW: All the deep questions! But then you pursued a career in fashion, which can be very superficial. What are your practices to bridge the gap or how do you find meaning within the fashion industry?
AT: Well firstly, a lot of people in fashion genuinely have a love for art and creativity and inclusion. It's not all about consumerism. Personally, I don't want to do anything that doesn't have meaning to me—especially this last year, with so much crazy stuff going on. So I always try to spread a message of positivity and what I believe in. For example, I work with this designer called Ashish and this season we did all these slogans like, Love Sees No Colour, and Be More Tender.
But then there is the consumerist part of the industry and the environmental part, that I personally have a really difficult time with. And the issues about racial inclusion on catwalks an in ad campaigns. There's a lot of work that needs to be done.
RW: You're also very vocal on your social media about veganism. Why is that so important to you?
AT: I've been vegetarian for 20 years, and vegan on and off—unfortunately I love cheese! But this is super important to me, as the beef industry is one of the most damaging things to the environment at the moment. It also really hurts me to see people eating meat. You're essentially killing, and then eating that trauma. I just don't understand why you would do that. And before, I never really expressed my feelings about it, but now I'm just like, "You know what? Fuck it … " I don't want animals to be traumatized just so they can be slaughtered. And I don't want people to be consuming trauma.
RW: The fashion industry also loves fur. Do you feel as passionately about that?
AT: I never wear fur, and I never shoot fur anymore. I have done it in the past and I felt horrible about it. But I love shoes, I collect shoes like crazy, and so I do still wear leather. That's something I need to look into, you know? I think of fur as this evil thing, so why do I think leather is okay? So I need to check myself and do a bit more research on that for sure. I would love to make a vegan shoe line, something super sexy!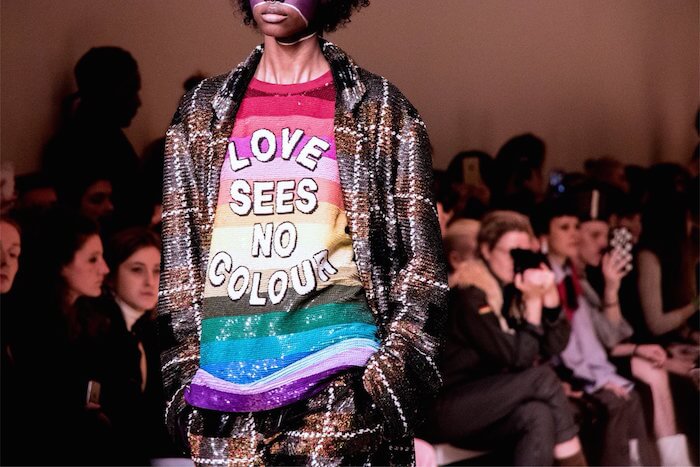 RW: I think it's amazing that you're actually putting yourself out there and saying these things, because so many people are like, "These are my beliefs … until the next big money job comes in." But having that integrity, I think, is part of leading a spiritual life. Like if your actions are aligning with your beliefs, you're living your spiritual truth.
AT: Exactly. One massive publication asked me to do a fur shoot for them. It would have been great for my career, but I couldn't do it. I was like, "let me do a faux fur story instead?" They didn't reply. But then faux fur is actually the 8th worst fabric for the environment. So I need to start thinking about all these things.
RW: Don't you think that eventually, if public opinions start to change significantly, then brands are going to have to follow suit? In the same way it's happening with with organic food …
AT: Yes. It has to start somewhere. It's the same with mass produced clothing—like yeah, it's great that you can get a bunch of stuff for cheap, but what conditions are people working in? I don't even really know how to begin with that.
RW: How about taking more direct action?
AT: Well after Trump's immigration ban, I did this meditation, and I was imagining all of the souls of the world together, happy and warm, and just free to move wherever they want to move and experience what they want to experience. It was such an intense meditation and afterwards I saw light coming out my hands. Crazy! So I got all my influential girlfriends together and hosted a Girl's Fight Club to raise money for the UNHCR, which is the UN refugee support.
It was also a statement about how I hate females being convinced we have to compete, when we are so much stronger together. That amazing goddess energy! That raised, not loads, but like 500, 600 dollars. I have a sort of theory that Trump is this kind of higher power, doing all this crazy shit to bring us all together. Either that or he's reptilian.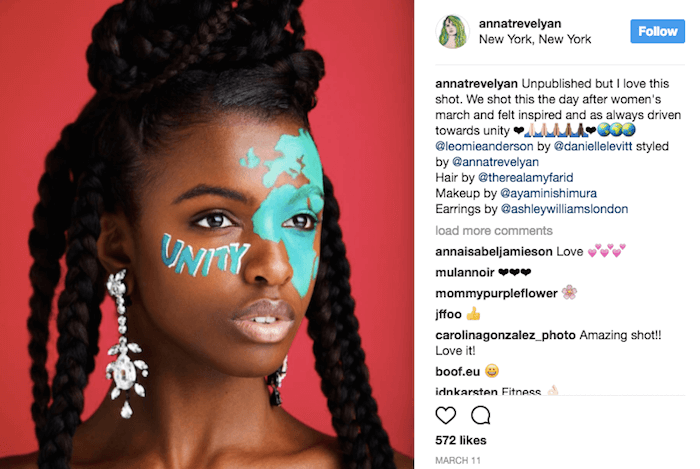 RW: I swing between the two myself! So you meditate, how about any other spiritual practices? Your work means you have this crazy travel schedule and you're very out there. How do you take care of your inner world?
AT: Last year I started doing yoga, which I never did before because I'm not like a super athletic person or anything. And you know those people that do yoga, and all they talk about is doing yoga? Now all I talk about is yoga! That has really helped me to settle down and focus and be strong and feel good. I love Bikram yoga, Kundalini yoga, Vinyasa. They're all great.
My house is also full of crystals and plants, and the energy I get from them is amazing. I feel more grounded just looking at them, and I even kiss them and speak to them. I take my crystals around with me too. Like I choose a few and just take them when I travel and stuff. I also use them in my yoga and meditation.
RW: Spoken like a true Material Girl, balancing it out in the Mystical World. Finally, what's the most otherworldly experience you've encountered in your life?
AT: The first time I did past life regression, when I was like 15 or 16. In it, I walked down a tunnel and there was a doorway, which was the door to the past life. I was shaking, physically shaking, and I as walked through the door it shut behind me. I immediately felt so calm. And then in my past life I experienced my own death, and it was amazing. I died, and my soul felt so light, as if being human, having this body, was the heaviest burden. From then on, I've had no fear of death. I'm actually excited for it, now that I know how it feels.
>>>
:: MATERIAL GIRL ::
My label: My favorite brands at the moment are Ashish (always a glitter protest), Hyein Seo ('Final Boss' collection for bad girls), and Gucci (of course).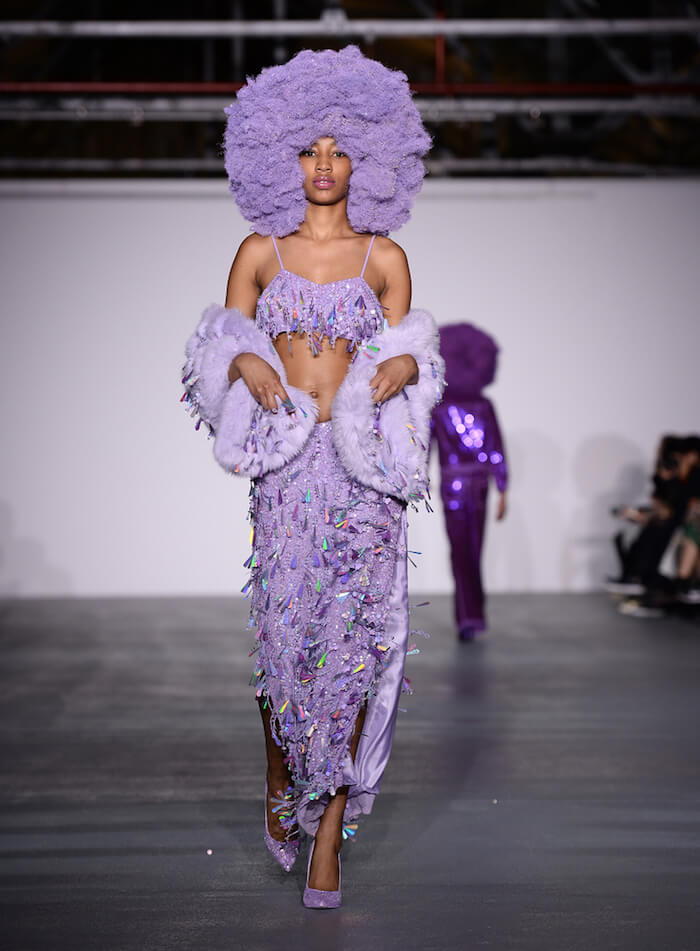 My shoes: Pretty much always sky high stilettos and platforms—Marc Jacobs is killing me at the moment—and then Nike's for when it's sadly necessary to be practical.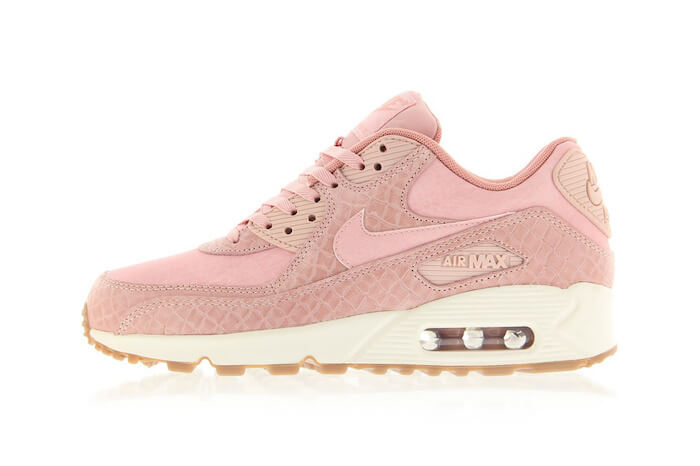 My fragrance: I wear something different all the time! At the moment I have Marc Jacobs' Daisy. I like young summery perfume …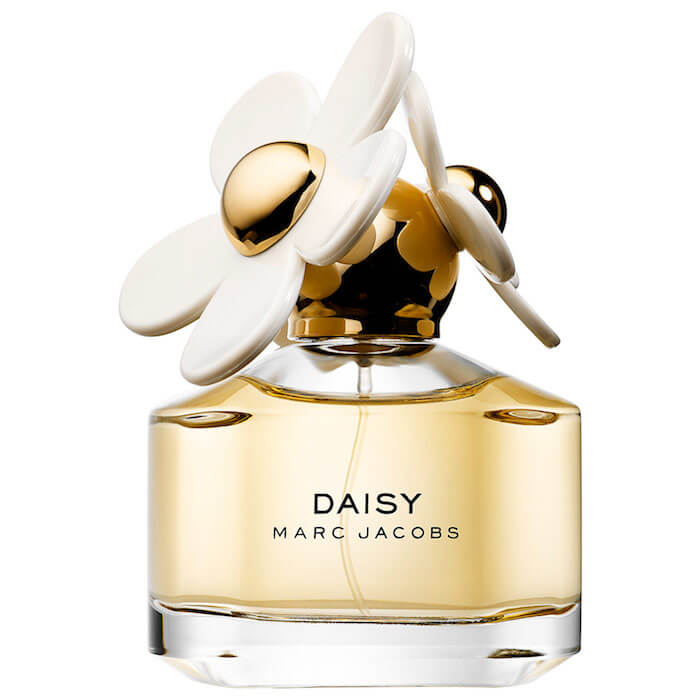 My jewels: $1 big silver hoops, every day.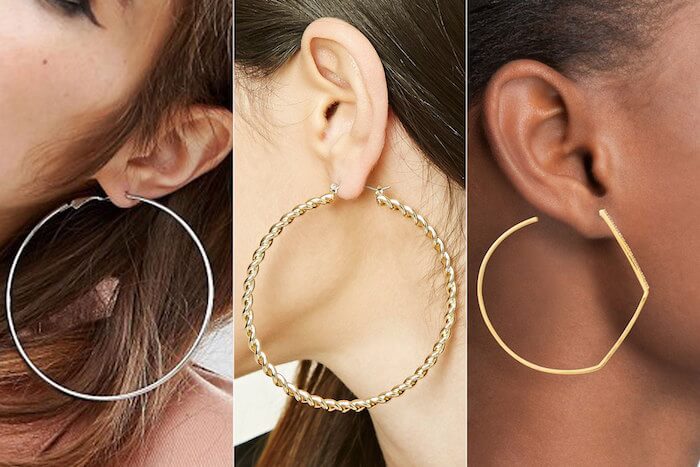 My pampering: My hair, nails and eyelashes are super regular and necessary upkeep takes a lot of time tbh.
My food: Vegan deliciousness—I wish they had Cafe Gratitude everywhere!
My home: Lots of windows and sunshine, plants, and I collect robots.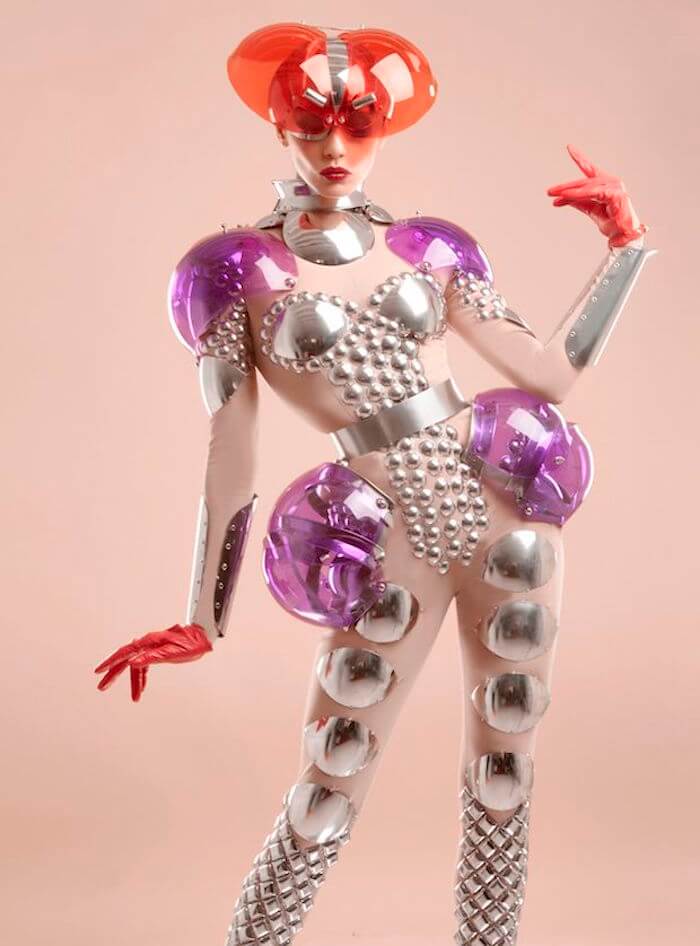 :: MYSTICAL WORLD ::
My awakening: Say thank you each day to the Universe and be grateful.
My sign: Gemini through and through. But I have Cancer rising and my Moon in Taurus. I think the Cancer brings me back and the Taurus grounds me and helps me feel more balanced.
My mantra: I don't have a mantra.
My healer: I have practiced with several energy healers, and I have one psychic in London and one in California. And they're both good at different things. But the greatest healer is your self, and self realization.
My mission: Bring light, be genuine, be kind, speak from the heart, be unafraid, show love, make people aware of the importance of vegetarianism for themselves and for the world, work for humanity and Mother Earth, take no shit.