Why this was the week I had to read Russell Brand's birth chart, and I'm counting down to a big London launch…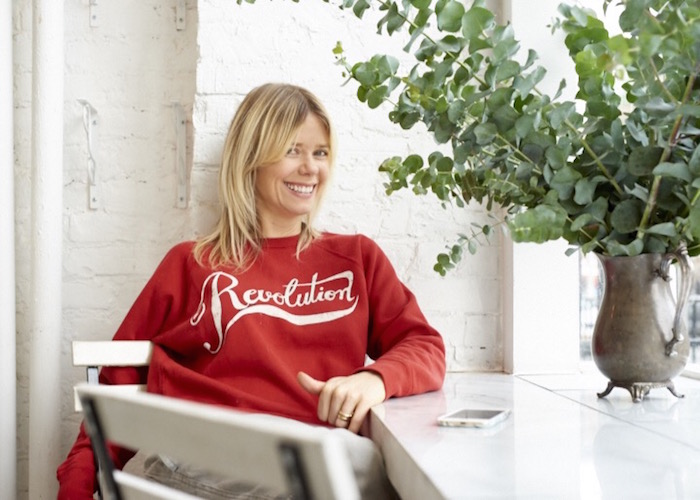 I read Russell Brand's birth chart. I kind of can't get enough of him, and after watching the new documentary Brand: A Second Coming, which follows his personal evolution from addict to anti-establishment political commentator, I could no longer contain my curiosity about what kind of crazy-ass astrology the dude's got going on.
And it's all just SO there. With both his Sun and Mercury in Gemini, expressing himself with words is like breathing to Rus, and whether you agree with what he's got to say or not, couldn't you just listen all day long? Then, there's his Moon, Mars, and Jupiter all in Aries. Oh man! This guy is massively passionate about ALL the things that turn him on. But yes, he needs sex, and lots of it, as well as total autonomy over his life.
Which doesn't exactly peg him as marriage material – no surprises there – especially so when you also consider that both his Venus and Saturn are in Cancer. Yes, Russell loves (Venus) women (Cancer). Especially his mum (also Cancer), as the new documentary highlights. But perhaps his biggest karmic lesson (Saturn) is learning to express this in a way that works for both parties. With Uranus in Libra, he no doubt makes for a confusingly attentive/distant partner, and any long-term relationship will certainly be unconventional!
But most interesting to me, is Russell's South-North Node journey, which falls on the Gemini-Sagittarius axis. Charting the path of Russell's past life karma and cosmic destiny in this lifetime, the overarching theme is of a pure intellectual being. Russell's Gemini South Node (past life karma) suggests somebody easily distracted with superficial things, spreading his many talents too thinly for them to have any impact. The Sagittarius North Node meanwhile (destiny point), is about finding a meaningful focus for his agile brain and unparalleled capacity for learning.
Since reading his book Revolution
 earlier this year, I've been thinking a lot about – well – "revolution" (which in turn, got me wanting to bust out this rad Isabel Marant sweatshirt from last year*). The standard dictionary definition is: "a forcible overthrow of a government or social order in favor of a new system," which is a lot of what he talks about. But it strikes me that Russell's focus on the concept of external revolution, is a reflection of the internal revolution he's experienced in overcoming his ego-led addictions – to drugs, sex, and fame.
I see Russell's journey this way, because since stepping onto my Numinous journey I've experienced a similar revolution inside myself. Different addictions, similar shift in worldview to incorporate a life that's less about taking and accumulating, and more about sharing and being of service. Russell, thank you, you passionate, strange, addictive creature, for helping get the message to the masses.
*Yes, it it possible to live a more mindful life, and still get excited about fashion.
I'm counting down the days. Until the launch of a majorly exciting project I've been working on with Selfridges department store in the UK! For Christmas 2015 the team have created a mystical concept store the Astrolounge, featuring all kinds of cosmic gifting goodness. The Numinous has been on hand to help curate the product offer, as well as a super fun Shop by Star Sign selection for Selfridges.com.
It all goes live October 22 – which is also the date we'll be launching THE coolest Numinous collaboration with on-demand t-shirt printing company YRStore. Keep watching our Instagram account for more teasers over the following week. You will NOT want to miss this!