Dressing for your spirit – that's the art of sacred Adornment, says Kitty Cavalier. Photography: Anna Dabrowska // Illustration: Mara Gonzalez Telman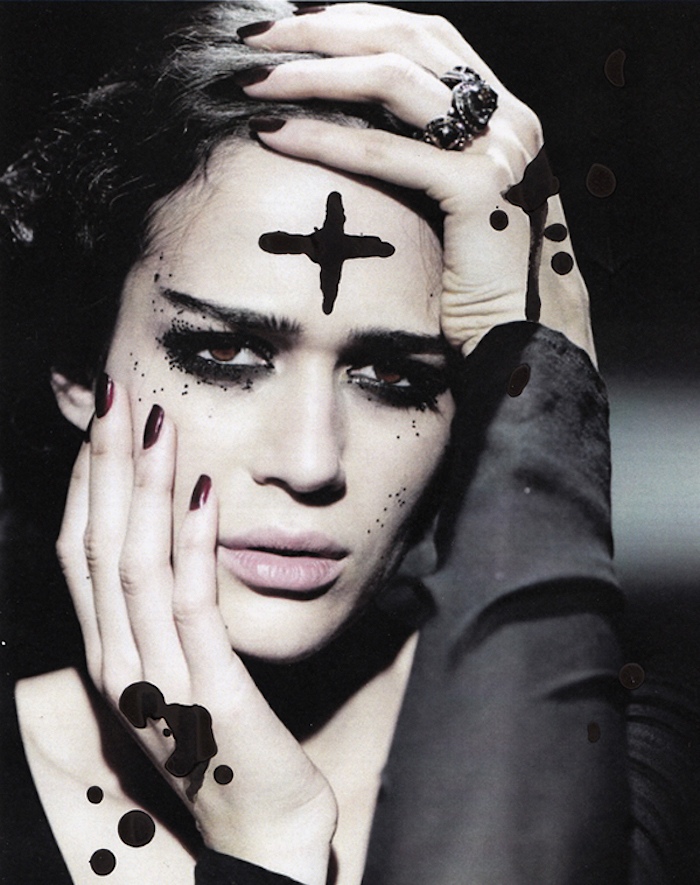 Adornment and ornamentation of the human body is a practice that goes back to the beginning of time. It is something we humans have used for thousands of years to express how we feel, what we think, and what we choose to honor. When you think about our ancestors showing up to a Full Moon ceremony, what do you envision them wearing? Some mud encrusted, tattered frock that's been worn for weeks?
Perhaps. But in most cases, our ancient granddaddy's and grandmama's would pull out all the stops. Ceremonial beauty rituals included things like bathing for days, massaging oneself with fragranced oil and herbal salves, face painting, and ornamenting the entire body with glittering shells and earth gems. After all, when the Gods themselves are your Friday night date, you better damn well get your glow on.
Creating beauty with the human body has always been and will always be a way of expressing reverence, tribute and prayer. For example, when a person gets married, she or he will think nothing of spending a whole year focused on their appearance. We get dressed up for holidays, birthdays, graduations, job interviews, etc., all as a way of expressing our inner experience of celebration with outer beauty.
With all the pressures of fashion trends and societal beauty norms however, it is easy to fall into the trap of adorning oneself solely to please the voyeur, rather than express the spirit within. But true adornment isn't about impressing anybody, it is about leaving a unique impression on the world.
Here are five easy, rock-solid ways you can use The Art Of Sacred Adornment to cast your unique spell…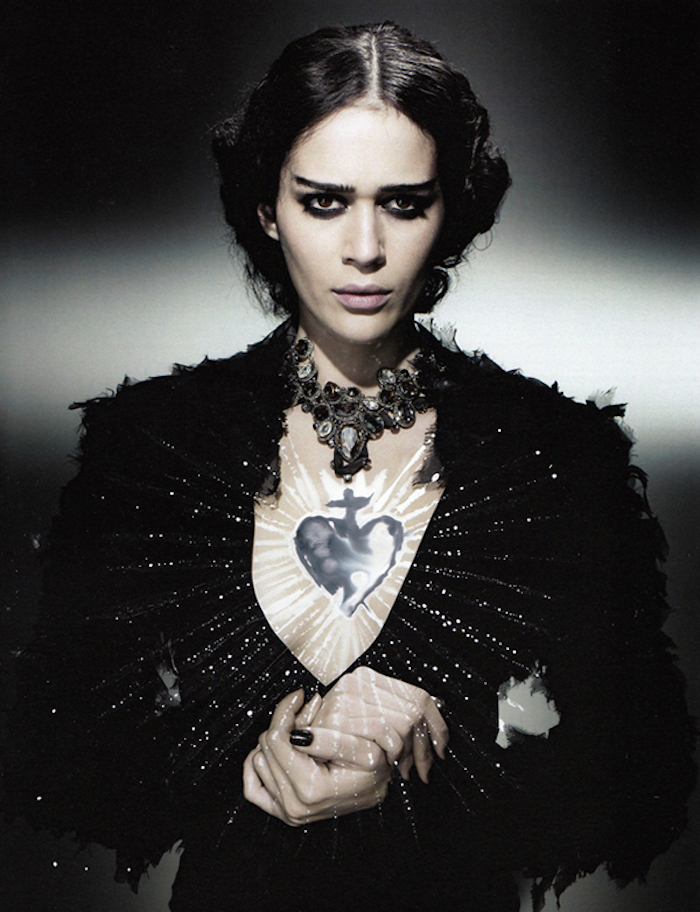 1. Make Your Beauty Routine A Ritual
As you line your eyes or mascara your lashes, remember that you are drawing well deserved attention to the portals of your soul. When you rouge your lips, be aware that you are bringing red, the color of passion and power, to every word you speak. As you paint your fingernails, remember that every stroke of the polish is a prayer of adornment for all the magic your hands create every day.
2. Create A Sensation Based Wardrobe
Stand in the middle of your closet. As you look around, notice what catches your eye and creates the sensation of lust and desire in your body. When you put that garment on, notice how it feels. Does it make you feel delicious, sexy and turned on? Does it make you feel powerful? Does it make you feel good in your own skin? Challenge yourself to assemble your outfit without looking in the mirror once, basing every decision not on how things look, but on how things feel.
3.  Create Your Own Color Psychology
Some schools of thought teach that red is a "power color". I say, your power color is whatever the f*ck you want it to be. For example, wearing ultramarine blue makes me feel both sexy and slightly androgynous, depending on the item. That makes me feel powerful, sometimes. Other times it is the softness of a cream lace kimono and vintage pink camisole makes me feel powerful. Maybe neon yellow is your power color, or wearing all black makes you feel romantic. However a color feels to you is how it will make you feel to the rest of the world, when you are the one that is authentically wearing it.
4. Go outside your comfort zone
A fabulous way to practice adornment as prayer is to stretch a little bit beyond your comfort zone, every day. This will be different for everyone. It could be something as simple as switching out your regular sneakers for a pair of classic, chic Chuck Taylor's. Or if you're a notoriously glamorous dresser, maybe your challenge is a pair of slouchy Levis. As in any area of life, the richest magic always lies just outside our comfort zone.
5. Keep It Simple, Starlet
At the end of the day, practicing adornment doesn't mean you need to start parading the streets in a gilded carriage. (Unless ya want to – I know I do!) Sacred Adornment can be as simple as caressing every inch of your skin with warm, glistening coconut oil after a shower, or clearing off your nightstand at the end of the day to light a candle. Any time you intentionally honor all the beauty that you are, you become a living, breathing, prayer.