As we close out 2018, Capricorn season's transits ask us to sit back, survey the path ahead, and move forward with unapologetic selfhood, says Bess Matassa. PLUS listen to the all-new Astrocast podcast with Bess and Sandy Sitron …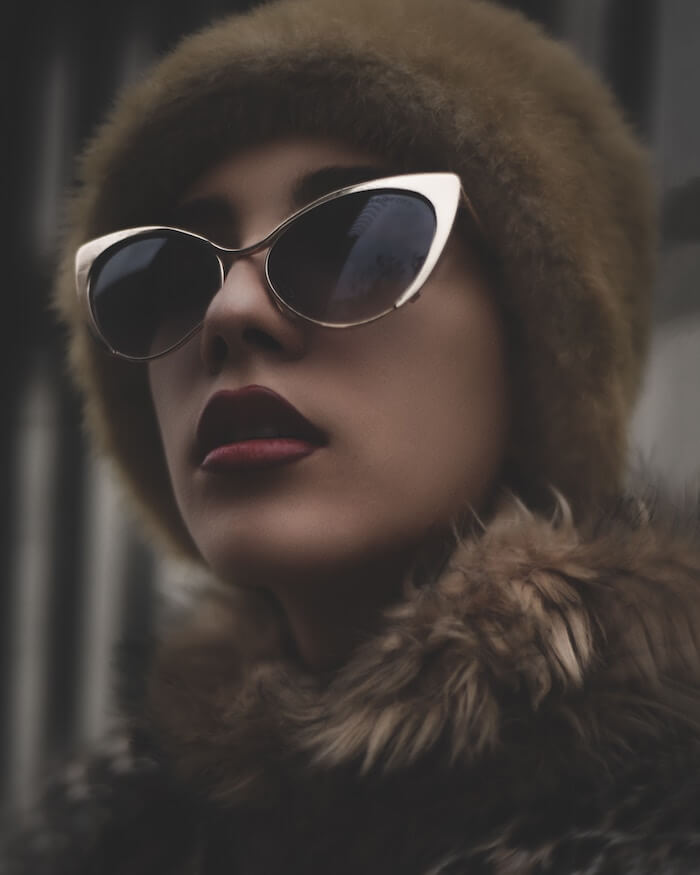 Slip into something silky and savor the self-sufficient stillness. As the Sun moves into Capricorn to close out 2018, it's a time to settle back into the structural support of all that you've been building, and summon a regal trust in the inevitable arrival of rewards you can't yet see. It's a high-end hotel of a cosmic season, complete with succulent room service feasts, and "do not disturb" boundaries.
With powerhouse Mars stepping into its home sign of Aries starting New Year's eve, and Uranus stationing direct in Aries in early January, the weeks to come thrum with the sheer exuberance of arrival. It's a time to make no apologies about putting yourself firmly first. And with Venus finally coming up from the Scorpionic trenches to move into Sagittarius, we're invited to come alive to what wants to live through us, swapping strategy and cunning in favor of a more freewheeling roll.
Like a tough and tender shoot coming through the pavement cracks, where are you naturally ready to burst into being? Capricorn Season is here to remind us that consistent effort is what leads to the slow growth that is an organic inevitability, rather than an exhausting, sweat-drenched push.
The weeks to come are a reminder to allow the landslide to bring our luxurious legacy right to our feet …
Listen to the full Capricorn Season 2018-19 report from Numi resident astrologers Bess + Sandy HERE and read on for the season's 4 key astro events …
///
Sun in Capricorn (12.21.18 – 1.20.19) // Room Service.
Plush and posh rather than patriarchal, Capricorn energy reminds us of our right to check into our own lair and lock the door, inviting in only what truly sustains us for the long-haul. As we step over the threshold of the calendar year, treat this season like your personal room with a view, reviewing all that's gone down from a regal remove, and taking a timeout to power up from the inside out. Trust that your life truly is your domain, and craft a menu for the coming year that fits your exact appetite.
///
Mars enters Aries (12.31.18 – 2.14.19) // NASCAR.
Mars entering Aries during Capricorn Season mixes maturity with mojo, and asks us to rev our engines for multiple revolutions around the track. This blend of energies is an invitation to get crystal clear about our motivations, and to match our hot-blooded desire to act with a more cultivated sense of what the world truly needs now. Check in with exactly what's fueling your vehicle and plan your pit stops with precision, as you blend sheer willpower with careful realignments and grip the gravel beneath you.
///
Uranus direct in Aries  (1.6 – 3.6.19) // Hard Rock Anthems. "Here I am again on my own," cries Uranus in Aries, complete with massive guitar solos. As Uranus completes its final pass through Aries, before fully settling into Taurean turf for a 7-year stay in March, we're invited to smoke out any fears of exile, and remind ourselves that our right to be exactly as we are sometimes means standing in fierce and fiery solitude. It's a transit for exploring where your urge to "belong" might be holding you back from your most vital expression, and where radical growth is pulsing beneath the skin of the status quo. Step out into the stadium and let your rallying cry rip!
///
Venus enters Sagittarius (1.7 – 2.3.19) // Hair Extensions.
Venus in Sag is the zodiac's original "long hair don't care" aficionado, pushing at the edges of constriction in partnership, and longing to roam free from head to toe. Whether partnered or solo, this transit asks us to free our minds, as we embrace wide open pleasure spaces of exploratory sensual seeking. To truly feel the beat with another, we've got to first find our feet in a personal dance, says Venus in Sag. Let your locks loose and undo the rules, as you pair commitment with the call of the rollicking road.