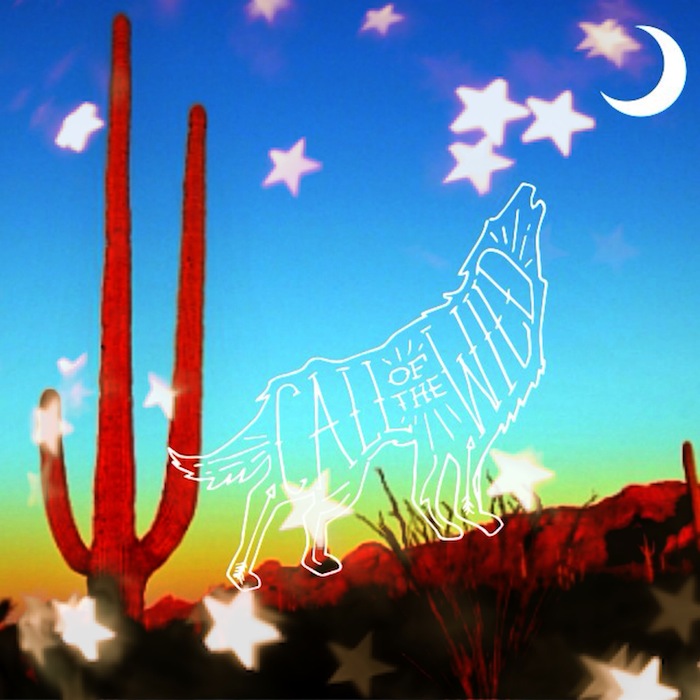 Yee-haw, here comes the annual music and culture mash-up that is Austin's SXSW festival. But there's a whole other side to the town that's more hippie than hipster (in a good way). Here's our recipe for a weekend of self-discovery  and spiritual hi-jinx in the Portland of the South…
SATURDAY
9AM BLACK SWAN YOGA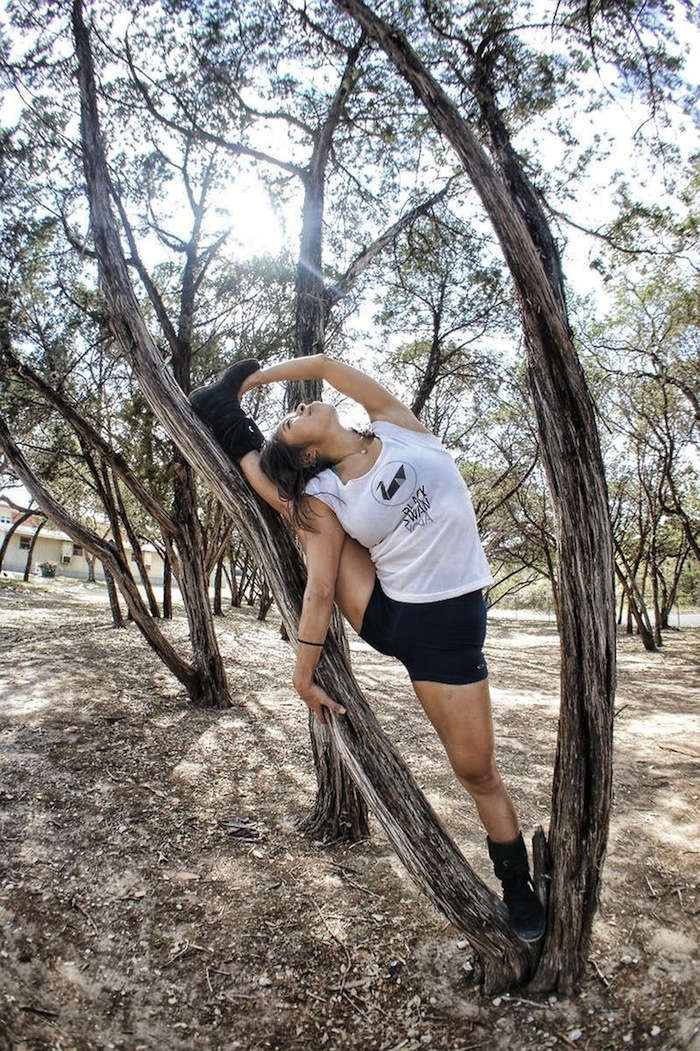 The girls who run this donation based studio ($10-$15 suggested, $7 minimum) made a grainy, black and white freaking yogic music video as the intro to their website. All classes – Beginner, Power, Sweaty and Flow – take place in a 90-degree heated room, and if you can't get to one of the four Austin locations there are even online classes to do. We suggest kicking off your Austin tour with the 9am Power class taught by Adam M at the Downtown studio. Set to a soundtrack of hip-hop, reggae, and, um, tango; "The idea is that we're working 'towards' being the best version of ourselves and having some fun doing it," he says.
11AM JUICELAND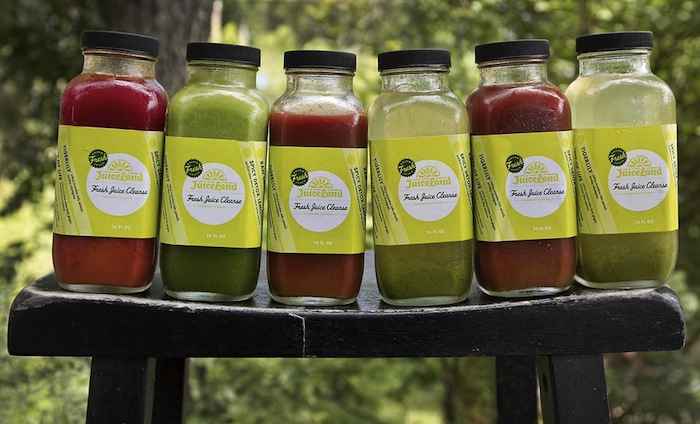 Now it's obviously juice o'clock, and with seven locations dotted throughout Austin this is the place to get your greens on. We say go straight for the hard stuff and make your selection from the "Next Level" menu. How about a Cold Shower (cucumber, parsley, mint, watermelon, lime, salt) to cool you down after that hot yoga session? Or if you really need waking up, the Xtra Holla Pain Yo! (jalepeno, garlic, carrot, orange, cilantro, lime, salt) should do the trick. They also do smoothies and soups, and there's a vegan, gluten free "Functionally Good Food" menu too.
12 NOON THE HERB BAR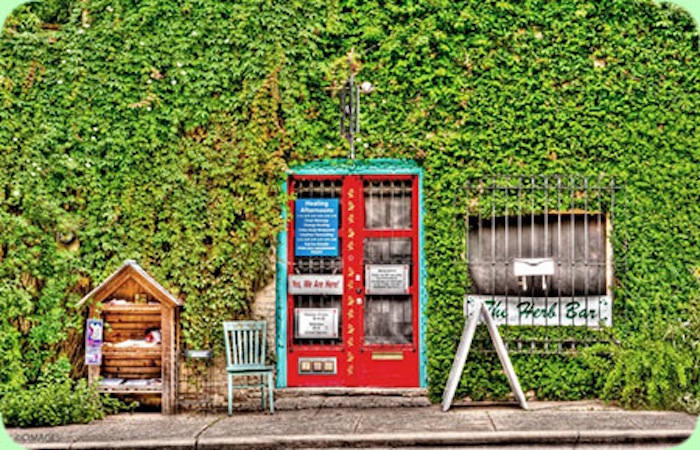 You're invited to switch off your mobile phone before you enter this magical mystery emporium, which, open since 1986, looks like Bilbo Baggins hobbit cave with its little red door almost buried behind the ivy bush that covers the front of the building. Inside, you'll find everything from herbal tea blends and massage oils to locally produced natural beauty products and remedies, astro paraphernalia, crystals, prayer flags and wind chimes, all served up by super-friendly owner Twila Dawn Willis. Yep, it's basically Numi retail heaven.
1PM UNCOMMON OBJECTS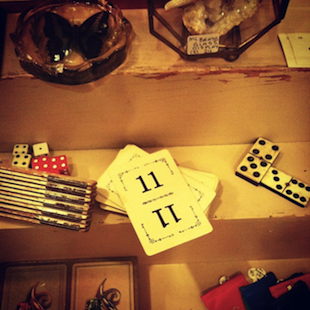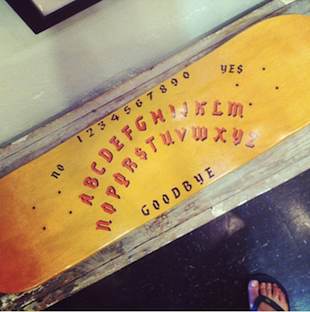 There's plenty more magic to be found at this Austin stalwart, but rather than try to describe the kind of treasures a root around this sprawling space might uncover, we repeat for you their manifesto; "We relish the time worn and well loved. We are crazy about genuine patina. We cherish folk arts and parlor crafts from around the world. We reflect the melting pot that is the American experience. We adore ingenious repair. We honor beauty found in unexpected places. We are inspired by the joy found in serendipity." And seriously, where else are you going to find a skate board that doubles up as a ouija?
2PM MR NATURAL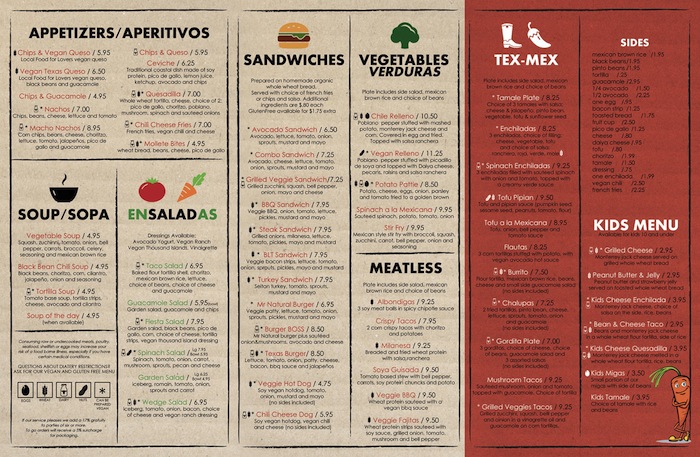 There's A LOT of amazing vegetarian food in Austin, but we're sending you to this meat-free take on a traditional Tex Mex joint for a couple of reasons. 1) It comes highly recommended from Twila at the Herb Bar. 2) They do an ENTIRE GLUTEN FREE MENU. 3) There's an yoga studio attached where they offer a 'spiritual Hatha' practise. And, maybe most importantly, 4) They produce a huge assortment of insane wheat / sugar / dairy / etc free cakes and pastries out of the on-site bakery.
5PM SPARTAN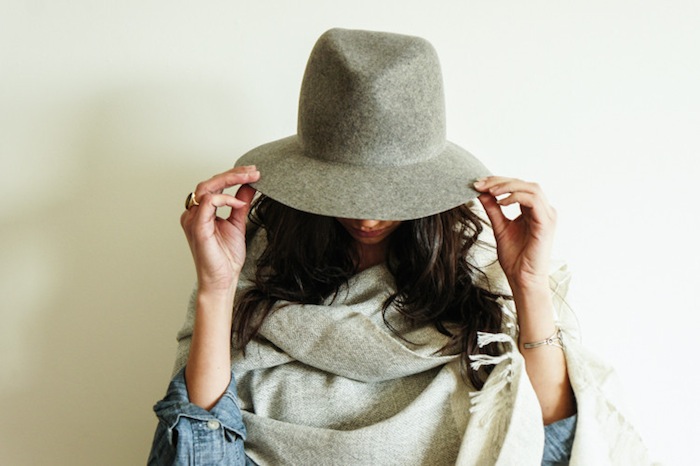 This ridiculously hip lifestyle boutique is essentially what the Numinous would be if we had a store (now there's an idea…) Owner Currie Person has curated THE chicest collection of spiritually aware fashion, jewellery and homewares, while some new arrivals for spring include a crazy cool tie-dye leather bag from Creatures of Comfort, a selection of vintage Andean blanket rugs, this set of Bing Bang skull studs and the great felt hat by Janessa Leone pictured here.
8PM CHEER-UP CHARLIE'S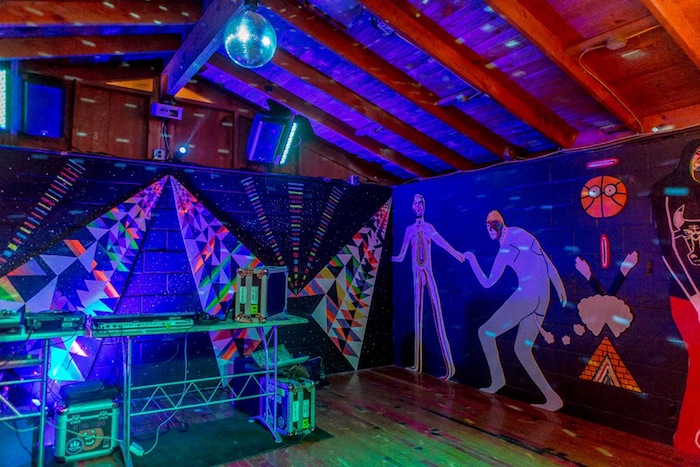 With kombucha on tap and the MOST delicious vegan food truck parked out back, this indoor-outdoor bar / live music venue is a one-stop healthy hedonism shop. They also serve fresh pressed juice cocktails, while a parachute canopy covering the patio creates an other-worldly, that-bar-from-Star Wars kinda vibe. Oh, and check out the rad décor on the dance floor! Who needs 'shrooms with all this trippy black light s*** going on?
12.30AM STARRY EYES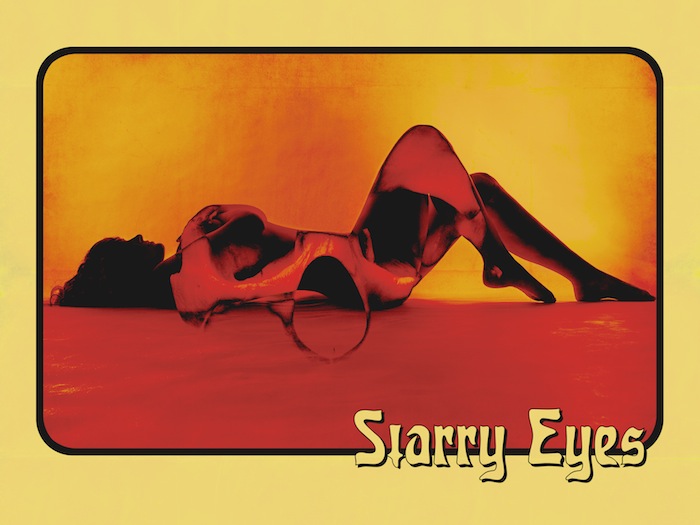 If you can drag yourself away from the fun times at Charlie's (see above), Starry Eyes – described as "an occult tale of ambition, possession and the true cost of fame," is being screened as part of the official SXSW schedule. Following the (mis)fortunes of a wannabe actress in Hollywood, after a series of strange auditions she lands the lead in a new film from a mysterious production company. "But with this opportunity comes bizarre ramifications that will transform her both mentally and physically…" Yikes!
SUNDAY
10AM BARTON SPRINGS POOL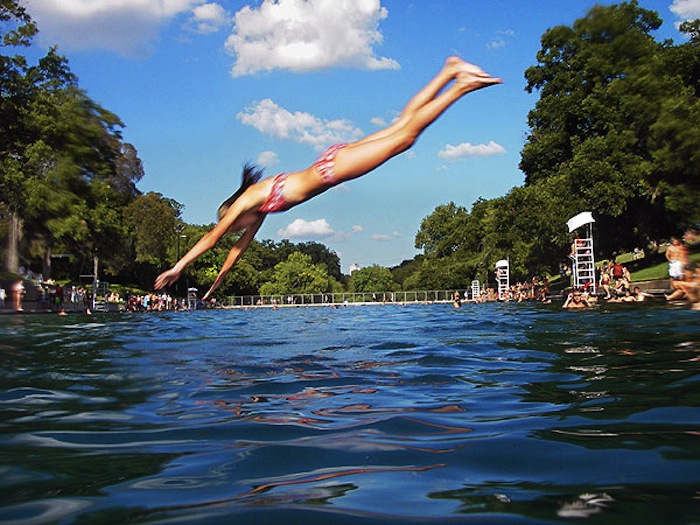 This man-made pool in Austin's Zilker Park is filled from the water of the Main Barton Spring, the fourth largest natural spring in Texas. Open for year 'round outdoor swimming, long before the pool was built the springs were considered sacred and were used for purification rituals by tribesmen of the local Tonkawa tribe. So where better to refresh your Sunday morning head?
11am JYOTISH ASTROLOGY WITH ANNE BEVERSDORF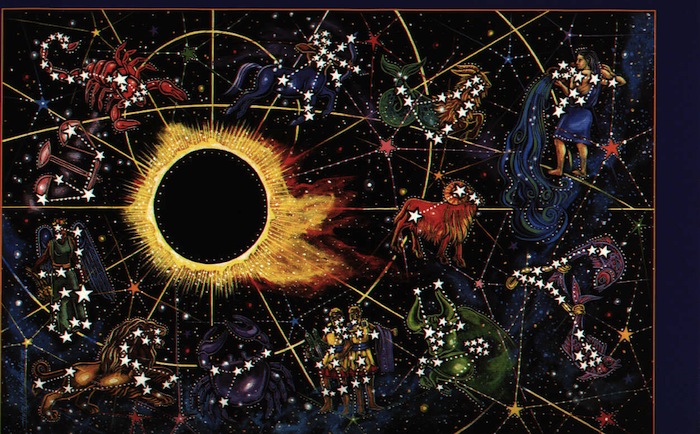 This renowned Austin astrologer goes back and forth between traditional Western and Vedic astrological systems during a reading, cross-checking information to give a totally in-depth, 360-reading. Coming to astrology as a healing modality, "My goal is to open doors for a deep flowering of your innermost Self in relation to the world. My peace is in hearing that YOU have found meaning in both joys and sorrows," she says.
1PM WHOLE FOODS RAW VEGAN FOOD BAR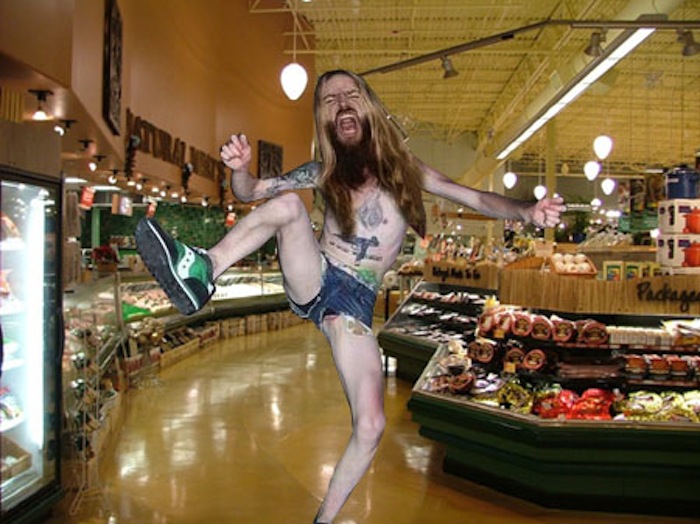 Not only does Austin have one of the biggest Whole Foods in the world (or at least what feels like it, this is the home of their HQ after all), there's also a WHOLE counter of the infamous salad bar dedicated to vegan (and mainly raw) cuisine. Well, hello broccoli cashew crunch, chickpea chix salad, pumpkin seed cheese, and raw German chocolate cake. Oh, or how about a raw flax seed tortilla was topped with kale and avocado, spicy cashew cheese, mock sour cream, cilantro and pico de gallo? Yes please.
3PM GARDEN OF THE ANCIENTS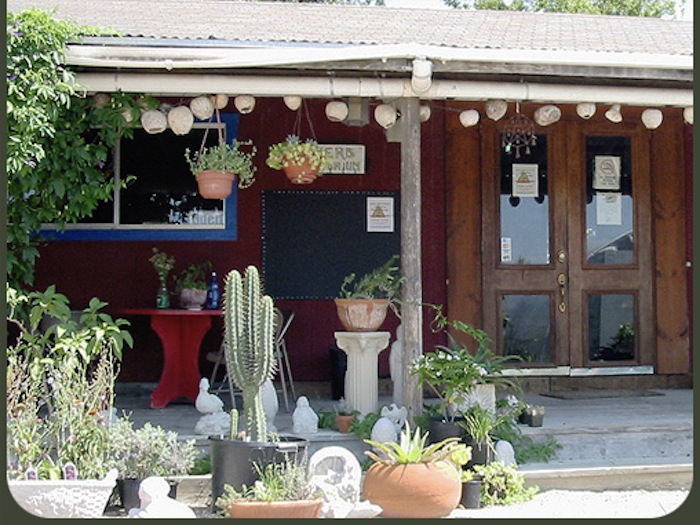 A 15-minute drive out of town, this "herb emporium and nursery" carries over 300 medicinal and culinary herbs, while the store itself is set among the creeping vines of a sprawling working herb and vegetable garden. They also grown a large selection of "ethnobotanical", or medicinal, plants, including Daturas and Morning Glories, Wild Dagga, Baby Hawaiian Woodrose, Wormwood, Skullcap, Wild Lettuce, Wild Tobacco and the legendary San Pedro cactus. Properly witchy stuff.
5PM CUSTOM CRYSTAL DESIGN SESSION WITH FORREST LEE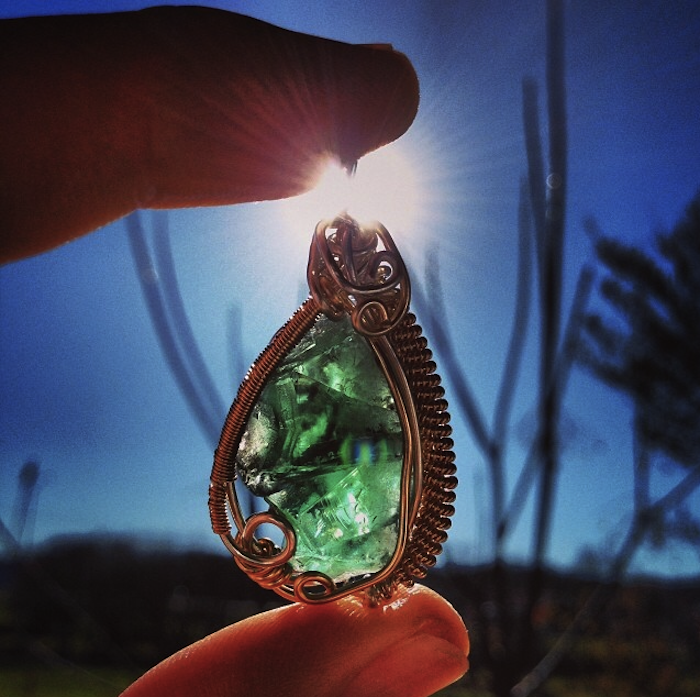 Fort Worth native Forrest Lee has been creating his beautiful Healing Vortex Crystal Wraps since 2009, when he was gifted his first crystal – "with intense compassion from a dear brother in a hard time" – with life changing results. Now, "my goal is to spread healing and compassion by igniting that heart flame in each human. The crystals help remind us of our divinity," he says, and a custom design session with Forrest is the best way to find the crystal that will work the hardest for YOU.
Facebook.com/healingvortex.crystalwraps
7PM BANGERS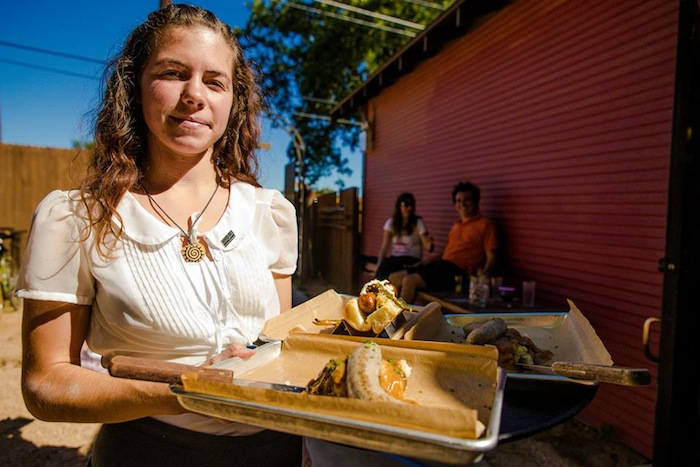 Time to balance today's air and water energy activities with some low down and earthy SAUSAGE. Bangers is Austin's famous "sausage house & beer garden" – and, yes, their veggie options (beet and goat cheese or veggie BLT) get a huge thumbs up from us. The veggie ranchero brunch and sides (jalepeno cream corn with onion gratin anyone?) are also ridiculous, and all washed down with libations from the gluten free beer menu (yep, you read that right!)
9PM SOUND HEALING WITH TINA RODRIGUEZ
This incredible local healing artist, who works with crystal bowls as well as the sound of her own sweet voice, hosts regular group sessions and is available for one-to-one healing. As the rest of the SXSW revellers rock out to the closing sets of the festival, send your spirit soaring high on her beautiful cosmic vibes.
For full listings of what's up at SXSW go to the festival website.
With thanks to Caleb Campaigne.