The Autumn Equinox is high time to fête your successes and show gratitude for everything that's come to fruition. Rich Witch
Lara-Rose Duong
gives us 3 prosperity rituals to power up for the harvest and keep the money honey reigning down …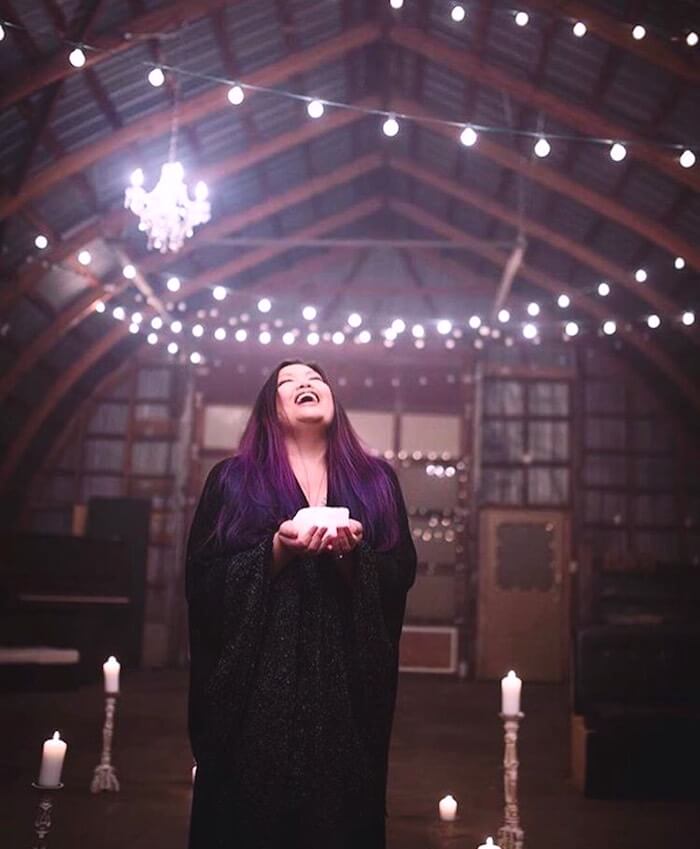 As a Rich Witch, celebration is one of your secret tools to keep prosperity flowing into your life. When you praise a chef, she knows to keep making that dish. When you celebrate your successes, the powers that may be keep sending more, too.
For the witches in the house, the Autumn Equinox (aka Mabon) is like our Thanksgiving! It's time to reap what we've sown and show gratitude.
As light and dark show up equally, we can see where we've been in imbalance, shed what no longer serves, and celebrate life as it is. 
Your harvest can be the bounty from your garden or any kind of success in your life. Regardless, take stock of what has come to fruition for you and honor it.
Throw your success a private party with these 3 prosperity rituals for the Fall Equinox … 
>>>
1// Feast like a Goddess: Give into the bounty of the season by gathering your friends and family to feast at a harvest altar. Fill your table with your creativity and heart, and let it be a feast for the eyes and spirit. Whatever you choose to include, keep in mind that the most important element is your gratitude!
Hot apple cider with cinnamon. Apples are the bounty of the season and cinnamon adds warmth and prosperity to your feast.
Local fruits and vegetables. It's important that your feasts reflects the land you are from. In general, gourds and squash are plentiful right now.
Set your the centre piece up as an altar to your ancestors, the land, and the goddess. Be inspired by Mother Nature and what is available to your in the woods. Let it be rich and full (think pinecones, gourds, a cornucopia, carnelian & rose quartz, gold decor).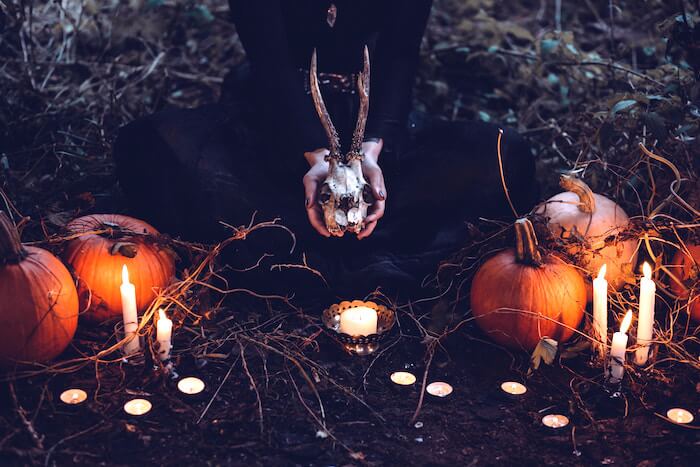 >>>
2// Get Your Hands Dirty: Plant the seeds of your dreams that will come to life next year.
Pick your favourite bulb flowers/plants.
Go outside to the place where you will plant (a patch of earth or in a container). Select a spot that inspires your Rich Witch heart. Mark the area with friendly statues and elements.
Massage the soil with your hands while seeing all that you hope to manifest. In the soil, bury a crystal of abundance like citrine or pyrite.
Take one bulb into your hands and infuse it with a dream to come. Do this with each bulb for each intention you are calling in. Once you feel like each bulb is charged up, plant them.
Gently water the soil with water that you've charged on your main altar overnight.
Above the bulbs, mark the earth with a prosperity sigil. Use the symbol below as a guide.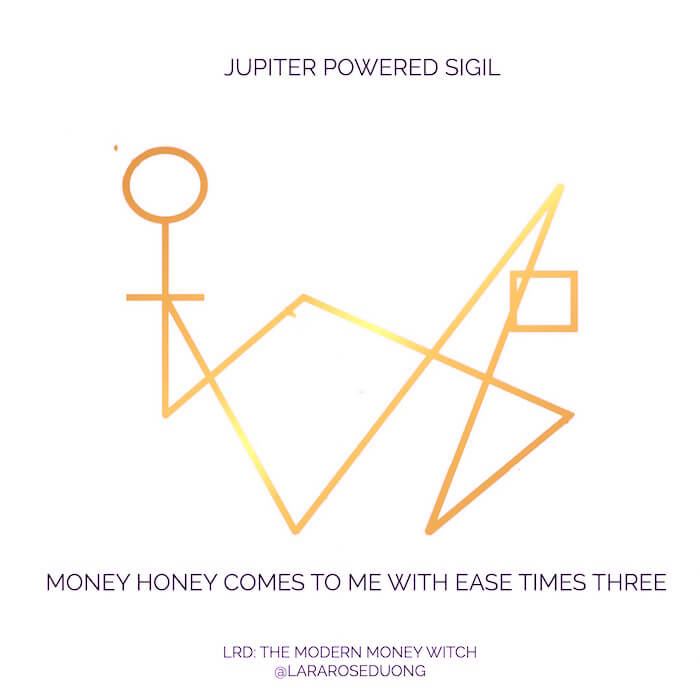 >>>
3// Turn Your Body Into an Abundance Altar: You are a sacred container where prosperity lives. Here are some Rich Witch tips to charge up the vibrant, sacred altar that is you:
Adorn your body with talismans (see my jewelry charging ritual for "The Rich Fashion Witch")
Charge your body up by marking it with the prosperity sigil in  lotion/coconut oil.
Drink "Rich Witch Water" daily: Take the prosperity sigil and place it beneath a jar of water. Surround the jar with carnelian, pyrite, and citrine. Leave the water there to charge overnight on your altar. Start each day off by thanking the Goddess for blessing your life and taking in the water.
Get your energetic Rich Witch dress on everyday: As you put your left shoe on, say: "I am safe to be seen now." As you put your right shoe on, say: "I am safe to be heard now." Stretch all the way up and reach for the ceiling with your arms wide. Ground your feet and say three times: "I call my power back to me" Tap the crown of your head while saying three times: "I have the right to be here." Leave the house feeling divine!
Join the conversation with Lara-Rose Duong in the Rich Witch Circle on Facebook and share what you decided to do for this Mabon. And connect with her on Instagram  to see these Rich Witch Mabon practices in action.