Taryn Toomey has built a cult following for her Shamanic-inspired workout, the class. She explains how it's all been part of her own healing journey. Video and portrait: Jennifer Medina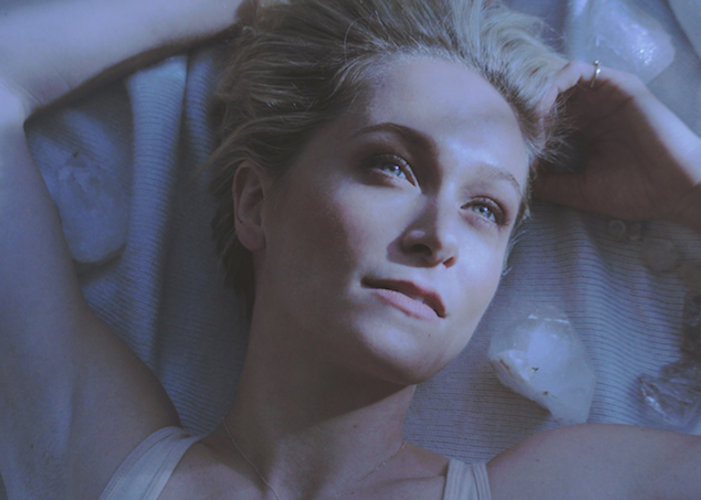 You have to have the courage to let it all go.
THE FEAR.
I have had a very long, sticky road these past few years. Hell, let's call it like it is – the past 36 years. From the outside it could look all rosy but, like our lives on social media, there's always something deeper, truer.
I grew up in a very complicated family (didn't we all in some way?) but as a child, I absorbed a lot of those unsupportive patterns and continued to think: "it always has to be this way." I called myself names, believed them, hated myself, was embarrassed to live in my body. I didn't trust those around me; I questioned everything; it seemed like everyone was "out to get me."
I didn't want it to feel that way, but I was so fearful of letting it go, because it was what I knew.
These past few years have been about breaking that cycle. For my children, for the forward of my family, and, once and for all, for me. I decided that the history I lived doesn't need to be part of the future I continue to create. It happened. Let's move on. Right? I wish! It wasn't that EASY.
Over the years I worked with psychologists, analysts, plant medicines, shamans, Eastern doctors, invested in good old fashioned friendships and more. But, in the end, I realized I didn't need to talk about it anymore; I had TO MOVE IT. But I also had to keep it simple and do it BEAT BY BEAT.
And so came 'the class.' I knew I would need fire, heart and soul to get this story up and out of my DNA. I needed shaking, contraction, sound, release,intention, forgiveness and stillness. And music, to help me take it beat by beat, breath by breath.
In the world of fitness I have heard way too many things pushed into people's psyches that are FEAR based, stemming from the "guru's" own fears, ego, and the need to make others live in fear with them.
"Don't do THIS it will bulk you, don't do THAT you'll ruin your body!"
But we aren't all made the same, and these "theories" don't apply to us as a whole.
How about…
Move how you NEED TO.
Move so you can FEEL GOOD.
Move to CREATE NEW SPACE for YOU TO LIVE IN.
Move to wake up, be alive, present, engaged, and to come UNSTUCK from the past.
Move to get out of the EGO – the one that makes you stare at yourself and size up every last centimeter of your body, gripping the mirror with your eyes, criticizing, loving and over dramatizing the things that don't matter.
At the end of the day, if you don't work on the parts of you that no one can see, you can change the shape of your body all you want, but living inside of it wont be pretty. It's time to close your eyes and go INSIDE. The body you're looking for is not out there. IT'S IN YOU.
Set's move, people. Not in the "right" way, not in the "pretty" way, but in the way that you need to release the fear. Let's gather the courage to let it all go. Moving this way is what's saved my life, the future lives of my children, their children, and hopefully a whole lot of others.
When you move, summon the courage to let it all go. And take it beat, by beat, by beat…
ONWARD.
Follow the link to book and experience the class with Taryn Toomey for yourself.
Have you experienced healing working out? Connect with us and share on Instagram, Facebook and Twitter!