Magazine career, eating disorder, bad boyfriends, addiction. In another life, could Cat Marnell have been me, asks Ruby Warrington?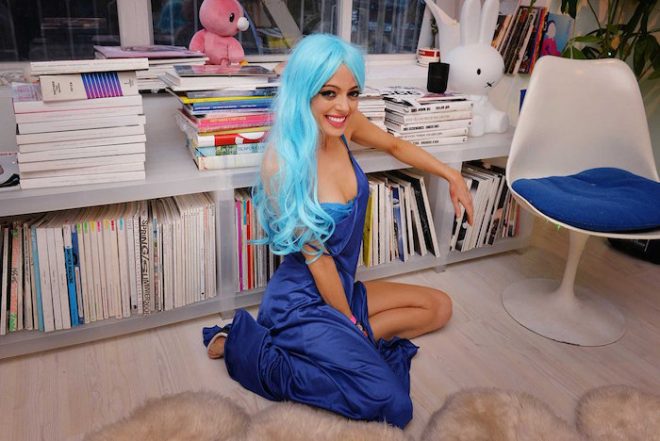 What I like best about Cat Marnell's car crash autobiography How to Murder Your Life: A Memoir
is that she makes absolutely zero apologies for who she is. Yeah there's a line in there about "white girl privilege" ("warning! If you're grossed out by it (who isn't?), you might want to bail now"), but otherwise Cat tells her story with an utter lack of self-judgement and the kind of honesty that is a direct channel from the heart. Fuck yeah!
For the uninitiated, Cat Marnell rose to notoriety earlier this decade as the openly drug-addicted beauty editor for titles Lucky, Vice and xojane.com. Her drug of choice was Adderall (with pretty much everything else layered on top), her stories (GONNA WASH THAT ANGEL DUST RIGHT OUTTA MY HAIR: "Miracle" (Uh-Huh) Treatments To Help You Pass Those Follicle Drug Tests, Naughty Nancys!) written on no sleep "in an amphetamine spell."
How To Murder Your Life reads like a Bret Easton Ellis novel (except it's real life) and is the story of the ghouls behind the gloss. In Cat's own words: "AUUUUGHHH!" But what struck me while I was reading it, was that served a different set of life circumstances, Cat Marnell could easily have been me.
Let's examine the evidence…
>>>
She was a teenage magazine addict. Like Cat, when I first discovered magazines at around age 12, it was like being given an instruction manual on how to be a woman (read: look good so I'd fit in and boys would like me). Like Cat, I gravitated towards a career in magazines—when she moved to New York, she became hell bent on scoring a role at Conde Nast.
Unlike Cat, when I moved to New York I began work on the Numinous, and immersed myself in exploring all the other very, very important things it means to be a human. Not to mention began to see the glossy magazine message for what it often is—a way to keep readers locked in the cycles of craving (for trends, for stuff to make us happy, for a "better" body) that fuel the capitalist machine.
She's a perfectionist. Cat's birthday is September 10, making her a Virgo. And if Adderall had a sign…it would so be Virgo! Total "no-sleep-until-every-last-detail-has-been-quadruple-checked" vibes. Plus Cat started taking amphetamines because "I felt like such a failure getting those terrible grades."
My perfectionist streak comes from Mercury (Virgo's ruler) conjunct my Sun in Aries ("must-maintain-image-I-have-it-all-together-at-all-times"). Cue teenage eating disorder (me too, Cat), and reaching for drugs (in my case booze) as a way to just chillax for a sec. These days, meditation and a whole lot of healing of my inner child is what keeps the perfectionist in its place.
Her parents are mental health professionals. Cat's dad, a psychiatrist, was the first person to prescribe her Ritalin (and then Adderall) at the age of 16. In America, most psychiatric consultations seem to end with a prescription.
Back in the UK, my mum trained to be a psychotherapist in her late 50s, having faced her own demons with years of talk therapy. Years of therapy that have made her the kind of parent who wholly accepts me for who I am, since she accepts herself for who she is. Part of the reason I used drugs and starved myself was because I didn't believe this. But as my own healing journey has shown me, all the years I thought my mum / society was judging me, I was judging myself.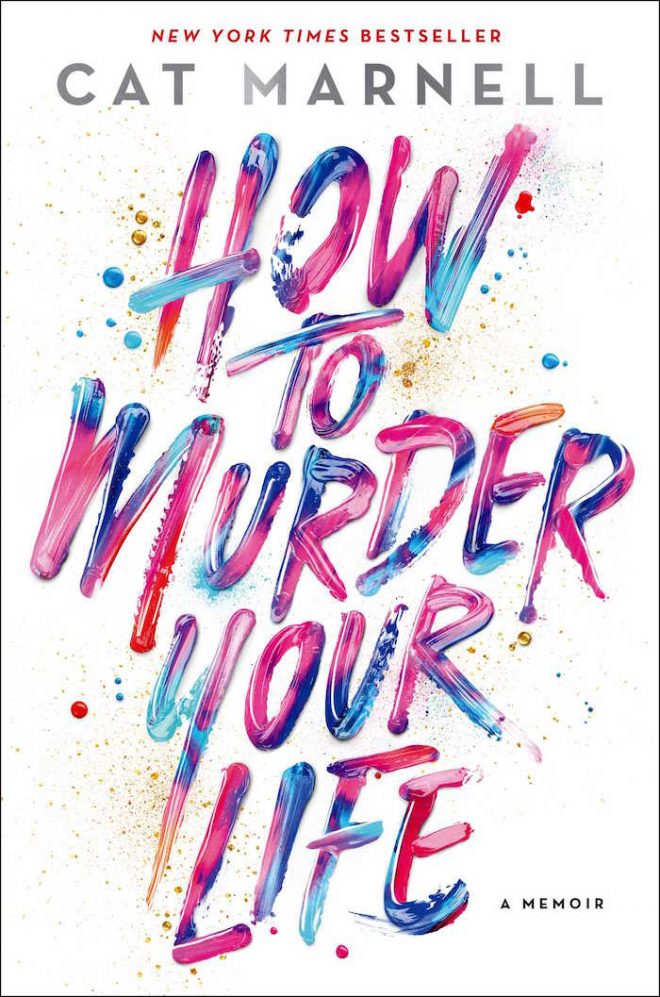 She idolizes Marilyn Monroe and Edie Sedgwick. The damaged (and self-medicated) heroines of late 20th Century folklore! I collected Marilyn books from around age 10, and even made a magazine about her for my first big school project. And I fell in love with Sedgwick's story when I read Edie: American Girl
(the SO GOOD) biography of Andy Warhol's muse.
As archetypes, these two women represent some of the ways our inner wild woman acts out when we get duped / spooked into playing by the rules (be beautiful, thin, submissive, SMILE!). And I no longer idolize them. I see them as a mirror for the parts of me that still don't believe I'll be accepted / loved unless I am beautiful, thin, submissive, and happy.
She loves fake tan. It makes you look thin and like you got enough sleep. In other words, like taking drugs, faking a tan is another way to fake feeling good about yourself. Another addiction I developed in magazine land (my friend Henry used to call me Umpa Lumpa) and one my Numinous path has not yet helped me kick.
She's lets men use her like a sex doll because she thinks it's normal. Some of the hardest stuff to read in Cat's book, and one of the themes in mine. I tear up every time I re-read my chapter on the Divine Feminine, and I would love for Cat to read it sometime too. For a lot of women to, actually.
She had a lot of fun on drugs. Some might say Cat glamorizes drug use, but one dictionary definition for "glamour" is: "magic or enchantment; spell; witchery." And if drugs do anything, it's cast a spell, creating an illusion of happiness, connection, enlightenment, etc, making narcotics by their nature "glamorous." I too fell under this spell coming of age in the UK's rave culture, and I have also had some pretty "magical" experiences getting high.
Which is not to make light of addiction, which is both a killer and a tragedy. My heart wept for Cat every time she reached for the Adderall again in her book. But it's also way too simplistic to label all drugs "bad." And unlike Cat, as I write about in a chapter of my book called Healing is The New Nightlife, I have discovered SO many better ways to get high on my own supply.
Writing her book was a healing experience. Not least because having an 80,000-word deadline was the thing that finally made her take rehab seriously. We leave Cat listening to Louise Hay affirmations, getting eight hours sleep a night, and even praying. "Spirituality is so dope," she writes. But best of all; "I'm supertight with my family now. Can you believe it?"
And yep, writing my book had a similar effect on me—my own 80,000-word deadline being what helped me kick booze once and for all. But living my subject matter, day-in-day-out, has also taken my relationship with my mum to a completely new level of intimacy and mutual respect. Not least because, the way I see it, as women our relationship with our mother is often a reflection of our relationship with our self.
>>>
I loved Cat's book so much. Yes, because I can relate (anyone?) But also because it's a straight-up, honest-to-Goddess account of living with addiction, AND the society that feeds it. Meaning a society that medicates the fuck out of any personality type that doesn't fit the cookie-cutter mold for "success"; that places utmost value on productivity (fuel for the capitalist model); and that celebrates thinness and the ability to dress like you swallowed a copy of Vogue as the epitome of attractiveness / worthiness in women.
And also because the lessons of my Numinous journey mean I have written something kind of like the antidote. Perhaps I should have called it How Not To Murder Your Life.
Material Girl, Mystical World is out in May 2017 on Harper Elixir. Read more and pre-order your copy here.