AWAVEAWAKE \AH-weyv-ah-weyk\, noun:
NY-LA fashion label by former stylist Jaclyn Hodes
In nature: a wave, followed by a wake
In spirit: a wave of kundalini energy, leading to awakening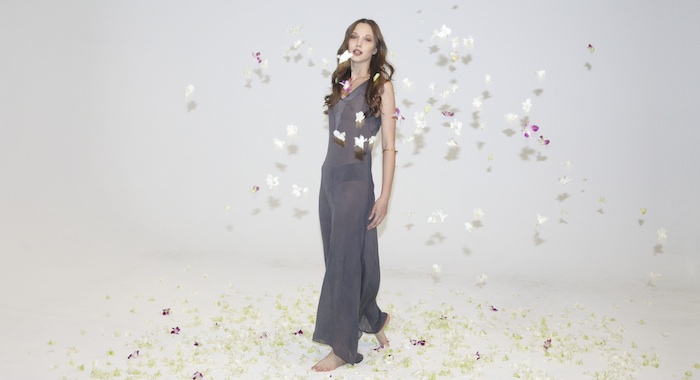 "It's a collection that doesn't scream 'eco' – it just is," says designer Jaclyn Hodes of her fledgling label AWAVEAWAKE. Having featured recently in Vogue and been picked up by buyers at Opening Ceremony, the line's conscious credentials are hopefully; "something felt, if what you see is just something beautiful. I'm not trying to be super conceptual, but hopefully there is a sense that's there's something more behind what are essentially quite simple designs."
The AWAVEAWAKE aesthetic is sort of Courtney Love circa the Cobain years, meets Buddhist monk. Oh-so-very now age. Cut long and a lot on the bias, and manly from silk, colours for the S/S 14 line (featured here) were inspired by a trip to Chiang Mai in Thailand, with titles like 'Sprit Peach'; "it has a very specific vibration, a little Hari Krishna I guess."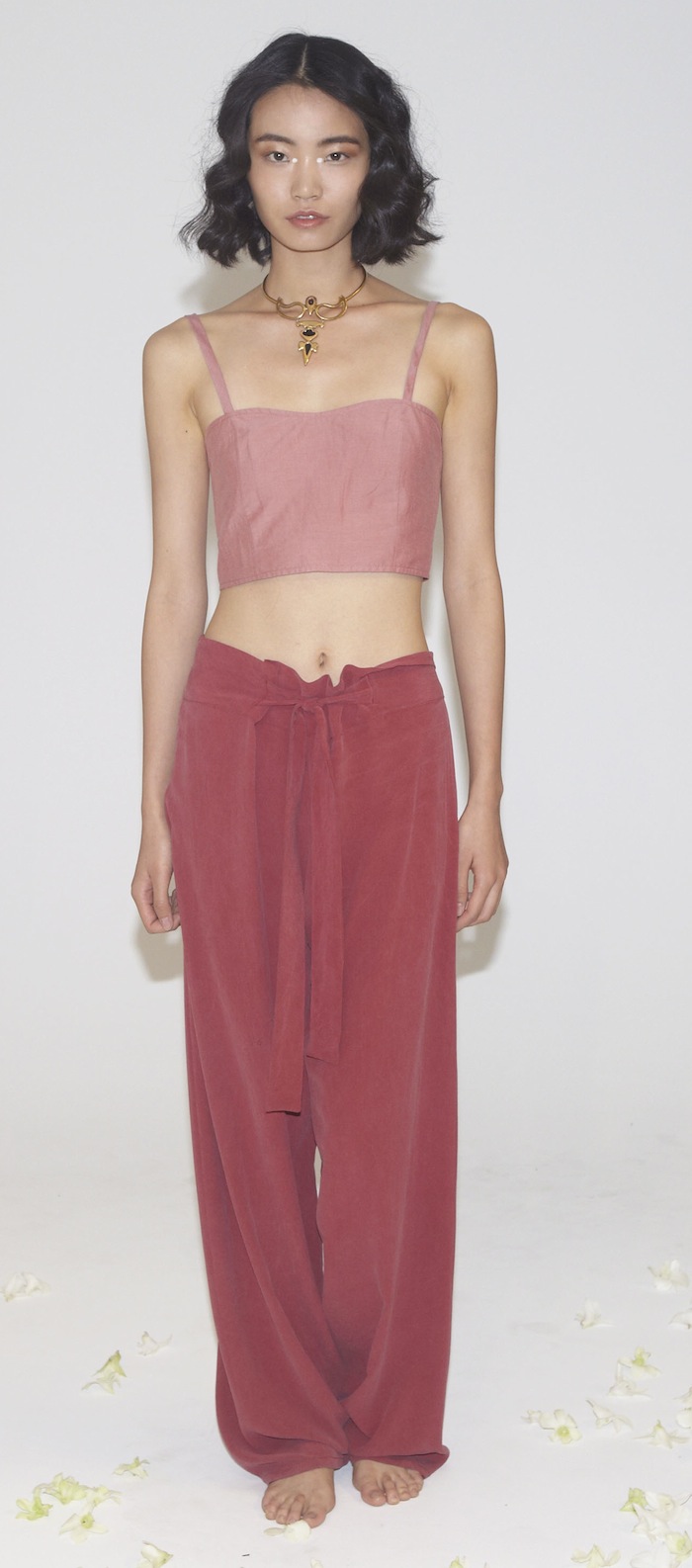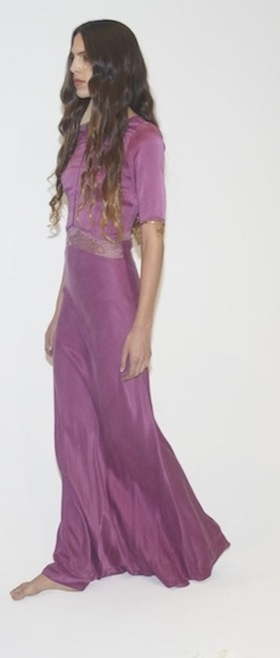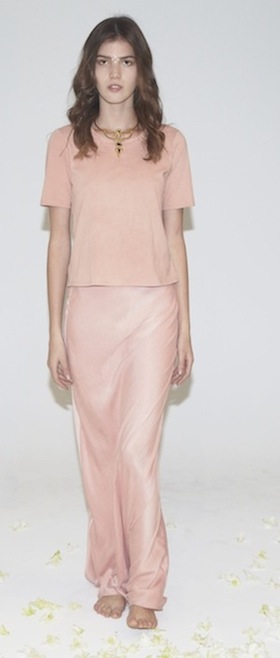 All dyes are natural and done in Los Angeles, where Hodes spends half her time. "We were working with a natural dyer in Portland, who was able to get the truest black I've ever seen, like she was actually doing some kind of black magic. But she was too expensive…"
A former stylist, Hodes' career shift to designing came as part of her Kundalini yoga teacher training; "(my teacher) Gurmukh told me; 'if what you do is not aligned with this path, it's probably not going to work for you.'" Fashion had always been "a guilty pleasure," and styling "very much illusion shattering," but "I was still very attracted to it."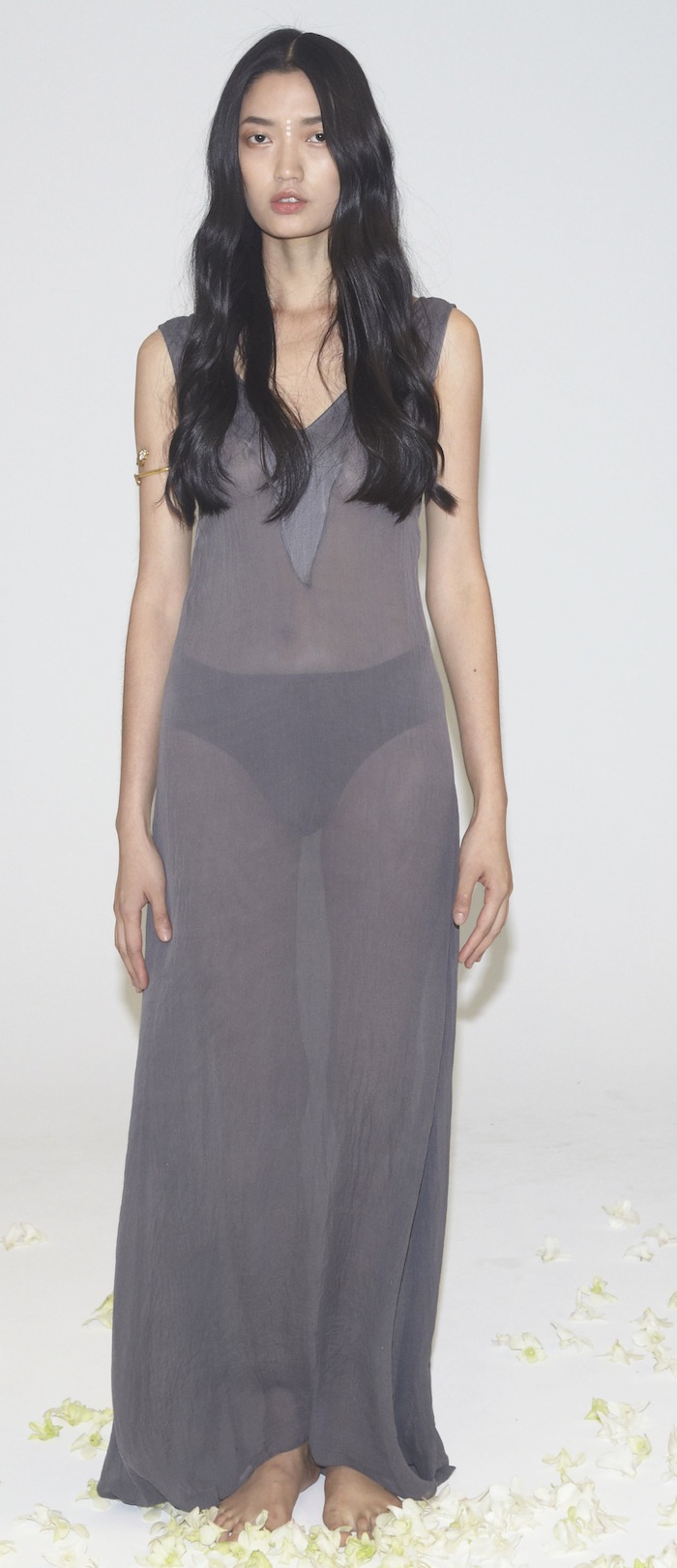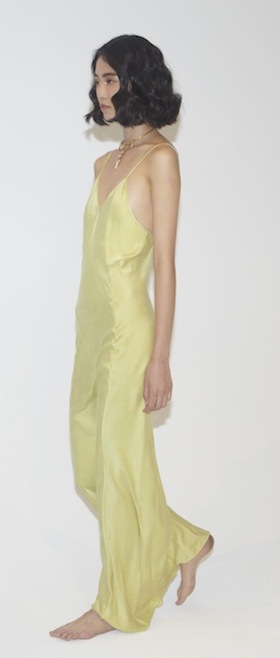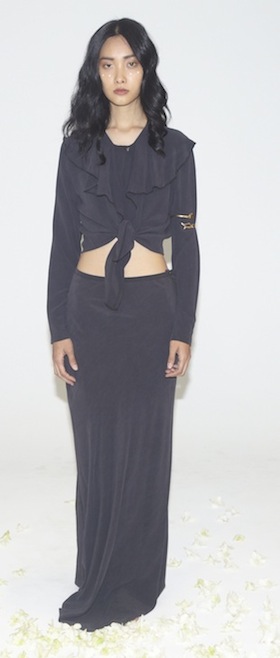 At summer solstice in 2011, "I thought I would move to Santa Fe, set up a store and start selling slip dresses. And suddenly everything fell away and the next thing I know I'm making them, doing a presentation and being featured in Vogue."
As for the design process, "I try not to get too clinical about it," but there is some serious positive intention going on here. "In Sikhism there is a sound current vibrating in all creation, which is why mantra is so important," she says, giving a clue. Meanwhile, at the SS14 presentation there were candles and incense, "it was all an offering."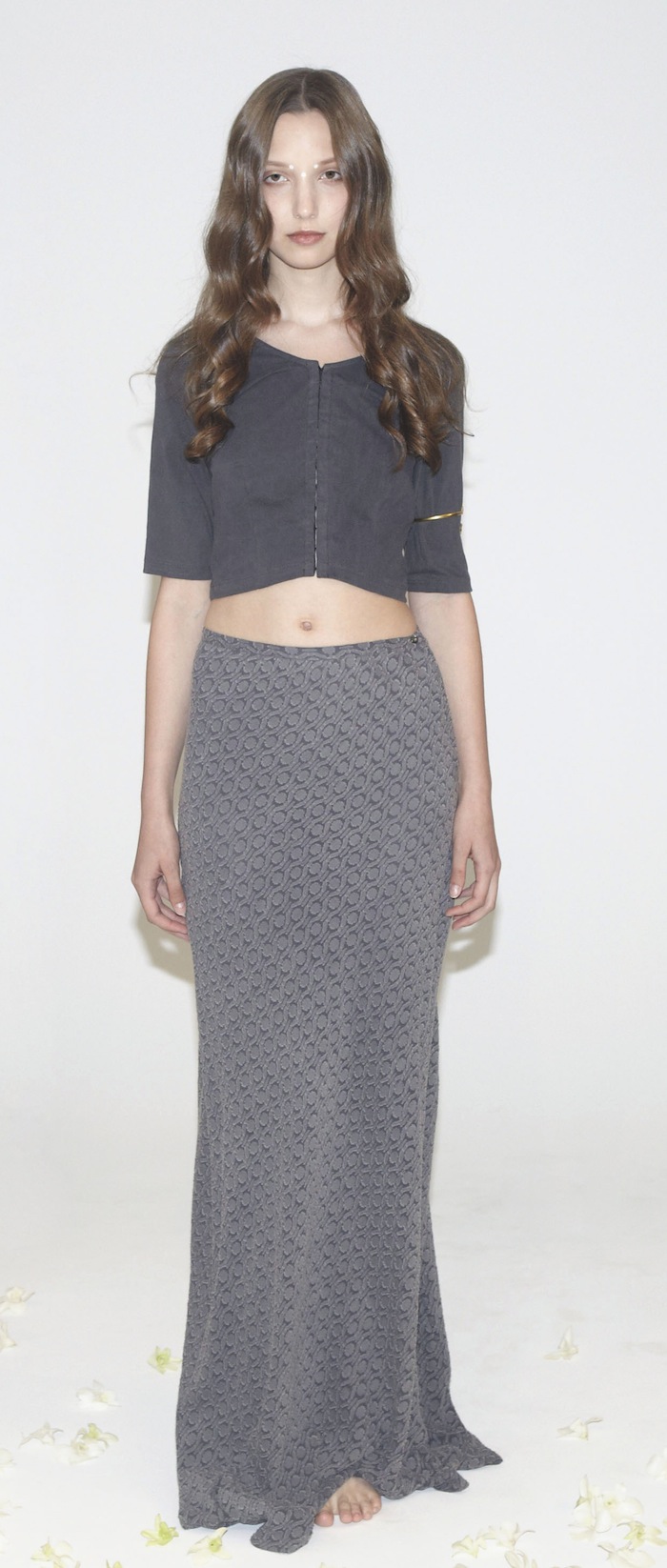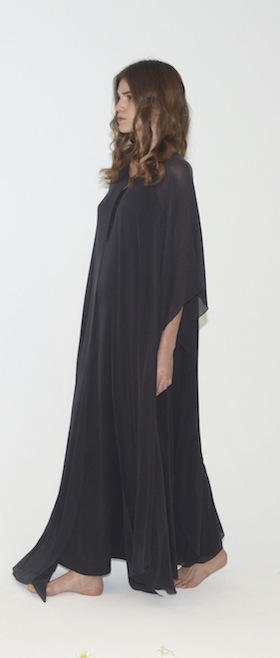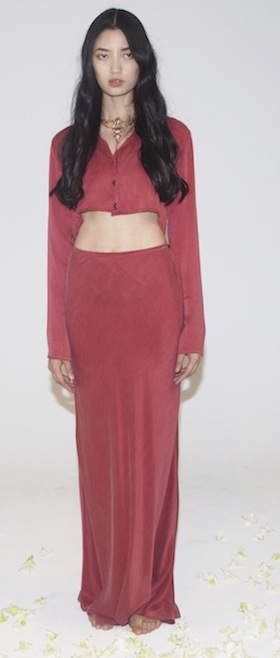 All of which will appeal to a certain kind of customer for sure. And for everybody else, these are just beautiful clothes.
The Fall 2013 collection from AWAVEAWAKE can be viewed at www.awaveawake.com