Bad sex is no joke. It's time for a little in the way of sexual healing, says Hanna Bier… Images: From Sexual Orgasms 1-10 by Romain Gorisse via Behance.net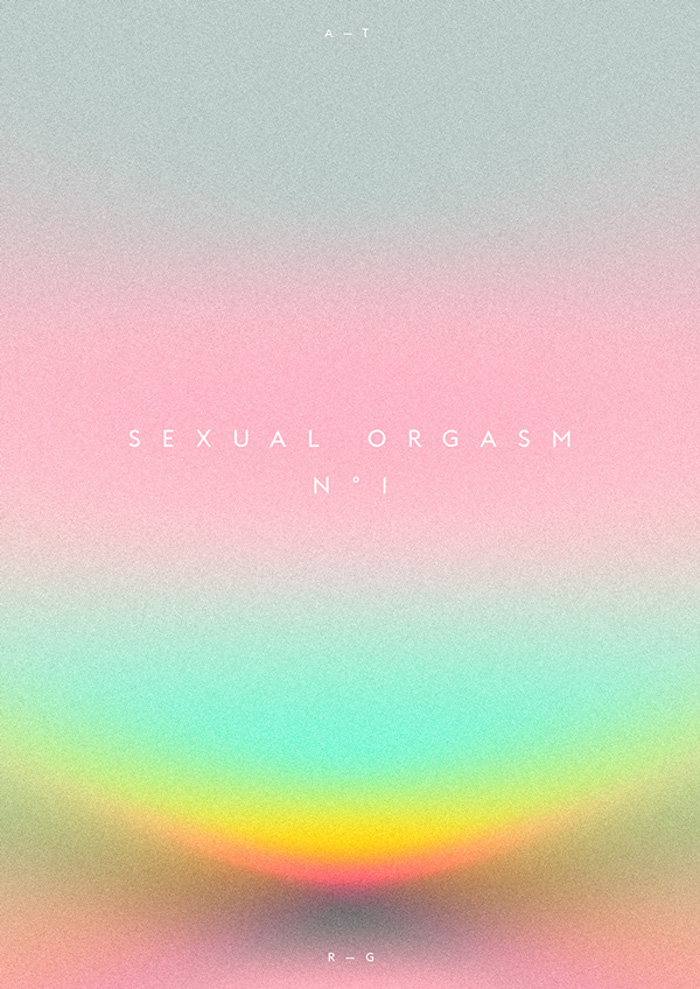 A large proportion of the people I know are willing to settle for "blah" when it comes to sex. My spirit sister once told me about her first time having sex in a bunk bed of an Australian hostel. She basically said: "Well, I knew I had to get it over with sooner or later anyways. I was young, so I thought, what the heck."
I'm sorry, but to me this sounds a lot like self-rape, the social acceptance of which is alarmingly high. Because to me, saying "yes" to any kind of sex that isn't rooted in complete transcendence and sexual rapture is an act of self-violence. Sex is a sacred act! Why would we want to settle for anything less than mind-blowing, life-altering boner sessions?
But as the saying goes; "Sex is like pizza, even if it's bad, it's still pretty good." And so no wonder there's an epidemic of 15-minute fucks, with only the privileged / lucky few having been awakened to the power of a three-hour sexual prayer.
Before I broke up with my first boyfriend, I was clueless about sexual misery. He happily took care of me for four to five hours, not stopping until my body gave up and my mind, body and flesh had been thoroughly penetrated.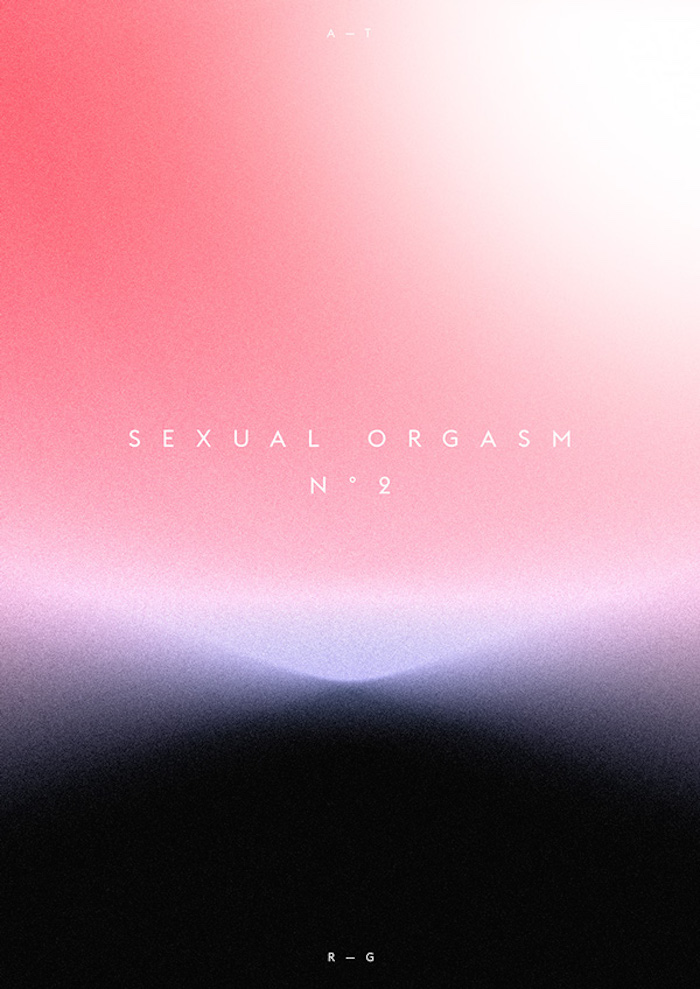 And it wasn't because he was overly experienced or had taken a gazillion tantric seminars before we had sex. It was actually quite the opposite, and simply that he was totally in tune with his cock. He was the kind of skilful that can only come from total sexual innocence. He fucked with his heart, his mind unpolluted from pop culture's pornographic mentality. He was fully present, just doing his thing. Over, and over, and over again.
How could I have known that such wholehearted banging was actually a rarity? But since him, I have yet to find a lover who's given me even a fraction of what he was capable of.
This discovery truly shattered me. I began to see the feminine energy around me shrinking and turning pale. I noticed the male getting limp and giving up way too soon. This sexual inadequacy manifested as stilted creativity. A loss of perseverance. Power mistaken for bitchiness. Attention mistaken for weakness.
And it's infuriating just how ingrained the idea is that the female has to orgasm within 30 minutes, and keep quiet while doing so.
Because the biggest healing potential for the feminine archetype lies in deep and thorough fucking, and there's no way a lady can find enlightenment in a half-hour lunch break fling. No wonder she backs out and would rather settle for no sex than intercourse that feels more like being poked or stabbed.
Every time we have bad sex, our consciousness is injured in some way, and if we don't make efforts to heal ourselves from that, our capacity for enlightenment is severely constricted. Which basically means, bad sex = longer soul journey. And we don't really want that, do we?
So when considering your next sexual encounter, here's how to not rape yourself…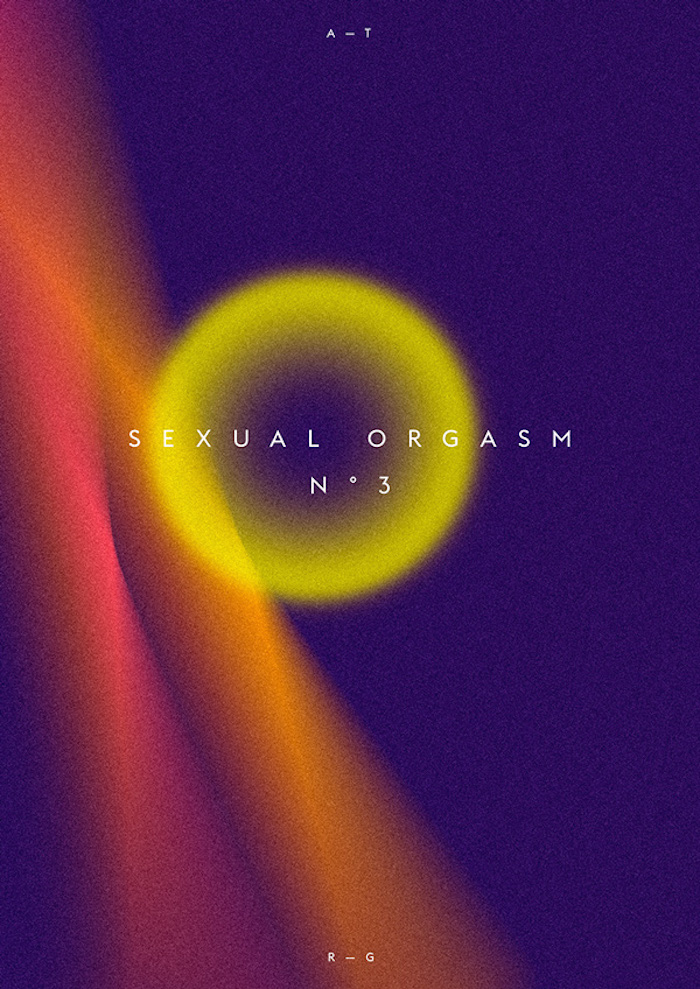 As a woman:
– Spend time smelling and tasting the person you are sleeping with. Ideally, you'd want to chug your lovers cum and sweat. Our body liquids are nature's love potions. They contain all information we need in order to workout if the person we're about to merge with is sexually compatible with us. And if they are, just a drop of their elixir will send us off into the void.
– Notice your vagina giving you signals that she's truly ready. She needs to be fully lubricated, aching to be penetrated, and energetically sucking in the finger/penis/tongue.
– Now your only task is to open. If you can't, something's off. Your vagina is like a compass, pointing you away from spiritually violent sex by not wetting and not opening up. This is alarmingly obvious, yet so often ignored advice. I wouldn't have to give sixth grade sex-ed pointers if it weren't necessary. So trust her when she says no. Get ready to break when she says yes.
– In short, if it's not a "fuck yes", is a "fuck no."
As a man:
– Wait to be invited. You can only safely enter a person to the extent that your counterpart sucks you in. Every time you push to open a gate, you violate yourself and your partner. By feeling for the opening and waiting for the call, you give permission for complete surrender by your partner.
– Be aware that the more she gets to open, the more deeply you get to penetrate. So play with it, advance a little and then wait to see if there's a pull. If there is, go further.
– Practice stamina. Bend life over and fuck it senseless. Over and over and over again. Every time you finish early or give up before you've truly penetrated what asked to be penetrated, you are selling yourself sexually short.
– The male archetype enters a higher sexual order when he has perfected the skills of easing the female open. Think of it as opening her legs open, her heart, and her brain. And then keeping her there, until she surrenders just a little more to spill all of herself, losing herself completely in the torment of her sexual awakening.
Do you agree? Or is there something to be said for sex that's short and sweet? Connect with us and share if you dare on Instagram, Twitter and Facebook…
Find out more about Hanna Bier and her work at FreeSpirited.co