Here's to falling in love … with YOU! Tea alchemist and serial optimist Alicia Henry delivers a self love prescription for your V Day. Illustration: Soleil Ignacio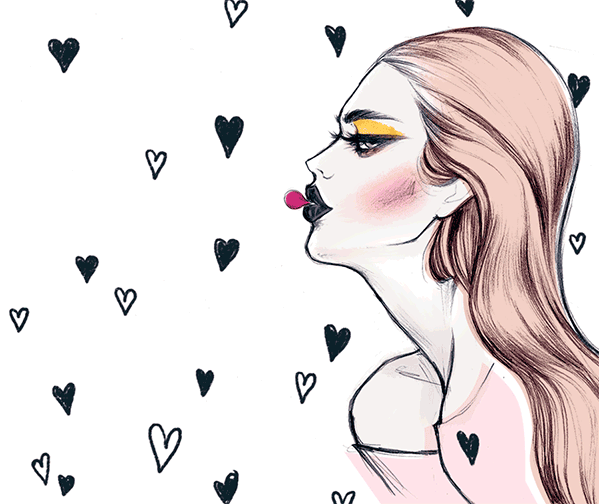 Valentine's Day …  Whether you're single or in a partnership, this commercial "holiday" can bring on a wave of negative feelings. Some of us become plagued with thoughts of loneliness, heartache, and even begin to question our self-worth. But there is hope for turning this day (and everyday) into a positive, love-filled experience. And you don't have to search any further than yourself.
Loving yourself is the most vital action you can take towards your overall well-being and vitality in this life. Not only will you come to the realization that you are a divine being, but you'll begin to draw others into your life who are also aligned with nourishing their souls and evolving into the best version of themselves. A beautiful ripple effect of LOVE. 
Like any new skill, self-love takes practice, determination, flexibility, and patience. It's a practice we have to cultivate. This V Day is the perfect time to renew (or begin) your own self-love affair and I've concocted a self-love prescription to get you started. Here's to falling in love with YOU!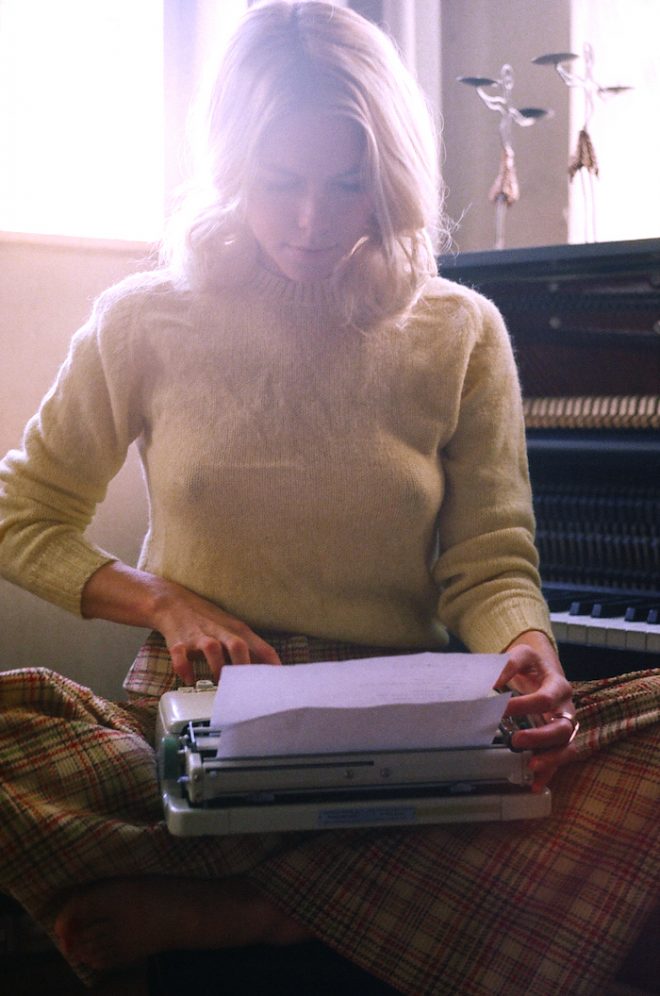 1. Morning Gratitude + Affirmation Ritual: Our mornings can make or break the rest of our day, so upon waking, take a moment to acknowledge 10 things that you are grateful for. This could mean being thankful for your soft pillow that you lay your head upon, or your two healthy feet that work tirelessly to get you around all day long! This is the first step to simply becoming grateful for who you are.
*Pro Tip: I love to cleanse my space before beginning my morning ritual. My favorite way of doing this is to light Palo Santo—the aroma is sweet and soothing, and it opens my space for newness.
###
2. Solo Date: When we're feeling lonely, the first thing we tend to do is run away from the loneliness and fill the void with social engagements. Friends are definitely a major component to our happiness, but if we can't be happy solo then our social circles become a mere distraction from ourselves. Try turning inwards. You may actually love what you find!
*Pro Tip: A solo date could just mean reading an empowering book, like Clarissa Pinkola Estés' classic Women Who Run With The Wolves.
###
3. Write Yourself a Love Letter: Letter writing is becoming a lost art, but that doesn't mean romance is dead. Write yourself a love letter that you can open up any day you need it.  The letter can include recognizing your greatest strengths, honoring what you believe makes you unique, and forgiveness for any negative feelings about yourself.
*Pro Tip: Create a romantic letter writing experience by lighting candles, burning incense, and using beautiful stationery. To get your creative juices flowing, check out this beautiful poem by the Romantic poet, William Wordsworth. Wordsworth describes his beloved as "a creature not too bright or good." Who's perfect anyway? 
###
4. Meditate: Our minds are constantly buzzing, and meditation is an invaluable and truly intimate practice that brings us closer to ourselves, our intuition, our truth, and what really matters in life (to us). Even if it's 10 minutes per day, give this peaceful, quiet gift to yourself.  
*Pro Tip: If you're new to meditation, there are some awesome apps that will help guide you!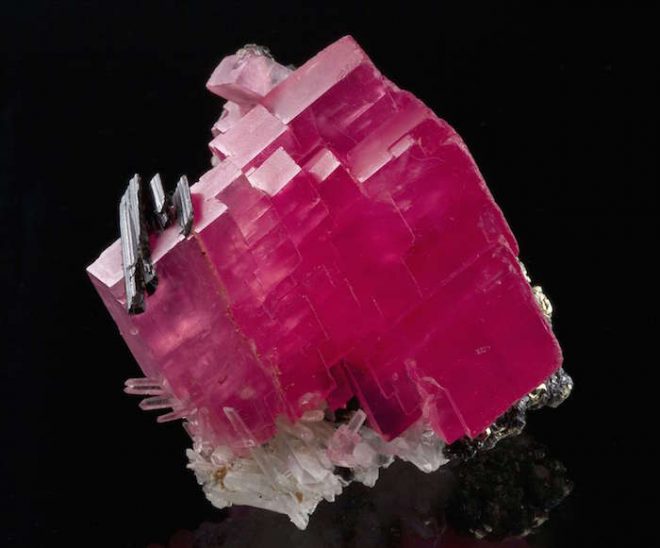 5. Practice Forgiveness: It's all too easy to get caught up in the mistakes we've made, things we wish were different, our so-called imperfections, and other stories that we've created and hold against ourselves. But if it weren't for our mishaps and wrong-turns, we would never evolve. Be tender and forgive yourself for anything that you're holding onto that doesn't serve your happiness.
*Pro Tip: The raspberry rose colored Rhodochrosite crystal (above) is known to activate the heart chakra, and promote self-worth and forgiveness. 
###
6. Dance: Want a ticket to instant joy? Dancing is a way to connect to our essential life force. Don't worry about what you look like—just let loose and feel the music. Whether you're dancing with friends, or using your hairbrush as a microphone in your bedroom, never stop dancing!
*Pro Tip: Start the solo party with my three favorite tunes for dancing by myself—Pat Benatar's  Love is a Battlefield, Banarama's Cruel Summer and of course, Whitney's How Will I Know.
###
7. Take a Sexy Selfie: And see yourself through the eyes of lust. Sexy selfies don't need to be sent to a lover, they can also be sent to your friends! A girlfriend of mine recently started a thread with her friends' sexiest selfie submissions—it's been such a beautiful, safe, body-positive experience.
*Pro Tip: The piece of lingerie I'm loving most at the moment is this black bodysuit by True&Co.
###
8. Self-Care Spa: Taking the time to pamper your skin, hair, and nails is a rejuvenating self-care ritual that'll give you that little extra pep in your step. 
*Pro Tip: In the spirit of Valentine's Day, here's an easy recipe for a truly decadent body scrub: In a mason jar mix 1 cup coffee grounds (just scoop 'em off the bottom of your french press—no waste, yay!) with ½ cup coconut oil and ¼ cup raw cane sugar. Add a few drops of your favorite essential oil and you're good to scrub! I find that vanilla and/or essential rose oil are great accompaniments to the awakening coffee aroma. Keep your scrub in the refrigerator when you aren't using it. Enjoy, beauty!
###
9. Rest Sweetly: Never underestimate the power of a good night's sleep. When we skimp on sleep, it directly affects our mental well-being. We wake up feeling groggy, our digestive and immune systems are thrown off, and we're easily spun into negative thinking. Create a peaceful sleeping experience for yourself with kind bedding, a dark room, and a no-electronics policy.
*Pro Tip: Whenever I have trouble falling asleep, I add some lavender infused essential oil to my third eye and lower palms. I cup my palms over my face and breathe in slowly. When you focus on your breath and begin to slow your breathing, you'll simultaneously slow your heart rate and bring yourself to a restful place.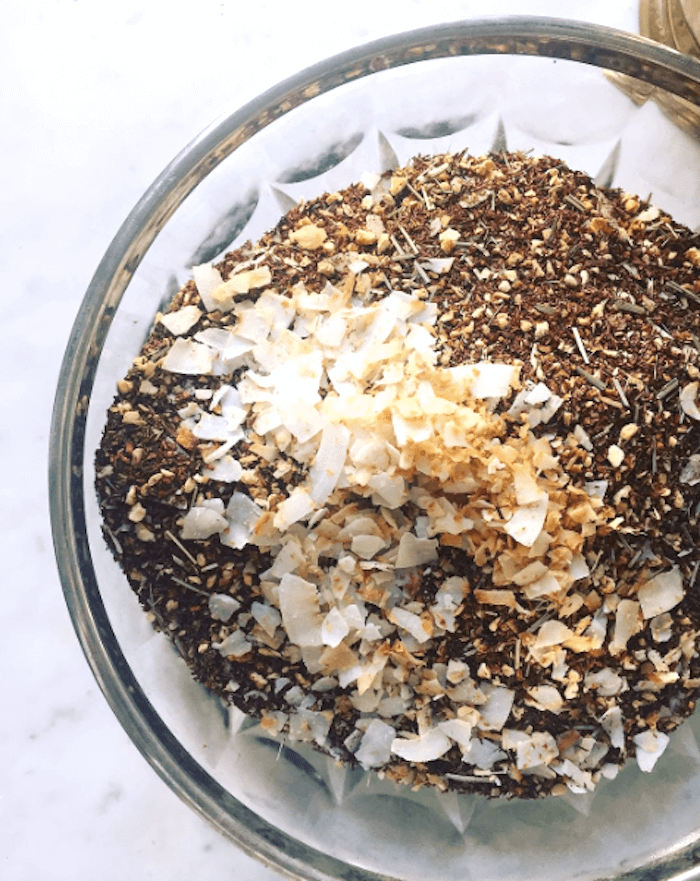 Alicia Henry is an Herbal Alchemist  and Founder of Naked Sage Tea, an organic tea company based in Venice, CA. A serial optimist, she is aptly part of the team that achieved The International Day of Happiness, which became a resolution of the United Nations. Follow Alicia and Naked Sage Tea on Instagram for more romance, adventure, and sweet self-love.