The number seven is the seer, the thinker, and the seeker of truth. Felicia Bender explains how to use the numerology of 7/7 to renew your trust in the Universe…Collage: Bethany Harper Walsh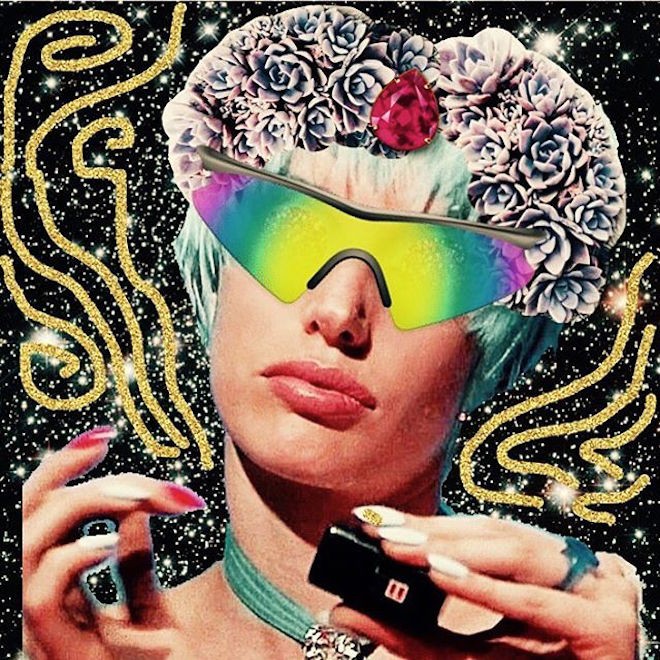 Lucky number 7?
The numerology of 7/7 means the energy open for us today is indeed lucky. And yet more than this, it represents an open door to spiritual insight—and also a moment to contemplate the ways in which you place faith and trust in ourselves and in a "higher power."
Ask yourself: do I anxiously push for things to? And if they don't work out the way I think they should, do I find myself plummeting down a rabbit hole of despair, frustration, or cynicism?
Or am I willing slow down enough to listen to my intuitive voice, even when the direction it's steering me might make no sense whatsoever? Or when it doesn't give me the answer I think I want?
Well, the numerology of 7/7/ says today is the day to open up, to slow down, and to trust. To trust yourself and to trust that the Universe actually is on your side, even if it doesn't quite feel like it. And if you feel like you're already in this flow, then keep speeding down that open road!
It's also the day to declare some gratitude. To be a little bit vulnerable. To analyze data and situations, and yet balance this with your heart and intuition. The energy of the number 7 supports analysis, research, questioning…and intuition.
In order to optimize the numerology of 7/7, allow yourself some time to get unplugged. To get outdoors. To meditate. To write. To read. To study. And to slow down enough to notice the magic of the Universe as it is revealed in even the smallest of synchronicities.
Yep, you get a free pass to go about contemplating your own navel today. And as you'll discover, you can get some profound insights about yourself when you simply invite the voice of your higher self in—and are open to receiving the information.