Man it can get LOUD out there. Have you ever considered shutting down the noise and embarking on a 10-day silent Vipassana meditation retreat? Sarah McKinney shares the experience that left her "more integrated, and whole." Images: Karolina Daria Flora.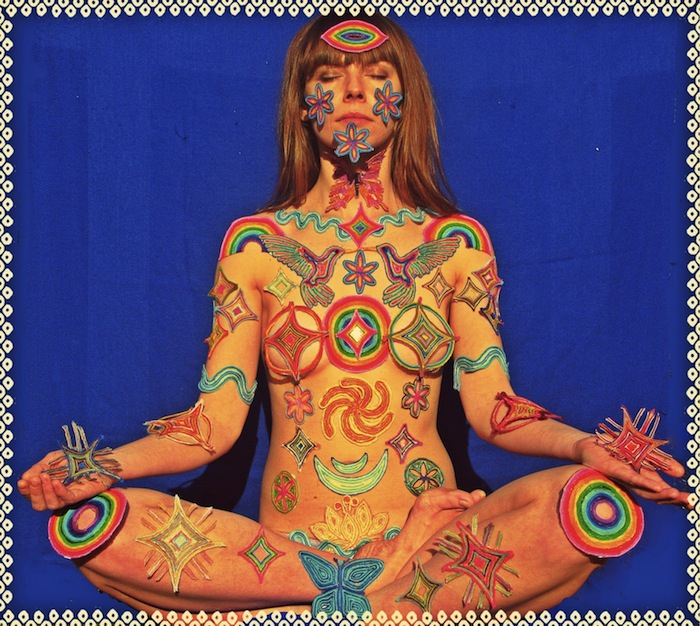 I'd always been fascinated when people said they'd gone on a 10-day silent meditation retreat, in the same way I'm fascinated by people who tell me they run marathons, my usual reaction being: "That's so awesome — for you." But this past October, when one of my yoga teachers strongly recommended Jack Kornfield's 37th annual spring Vipassana, something inside of me sparked, and I knew it was time for me to experience it for myself.
I'd been trying to "should" myself into establishing a daily seated meditation practice for a while, but couldn't get it to stick. I'd rationalized that yoga was a moving meditation. I'd done maybe a dozen or so 30-minute guided meditations, and had sat quietly for five-minute meditations countless times.
But I knew that meditating in silence for hours every day, for 10 days in a row, would be like learning to swim in the deep end. I felt a little nervous, but also confident that I had the tools needed to process whatever thoughts or emotions might come up. And I was comforted by the fact that Jack's retreat didn't require 100% silence.
We were allowed to talk during three different meetings with teachers — one small group, and two one-on-ones, when they would check in on how we were doing and offer some perspective and advice. There was a brief Q&A period at the end of one morning and one afternoon sit each day, giving students the opportunity to ask questions that pertained to their practice. And during the working meditations we could exchange words related to our jobs.
We were also told it was okay to jot down some notes if we felt the need — particularly permissible during the Dharma talks every night, when the teachers would share various lessons from the Buddha. But we were told to avoid eye contact whenever possible, the point being to help us stay focused on our internal experiences. There would also be no reading or use of technology, and any kind of sexual conduct was disallowed.
I'd been warned that the first few days on retreat were often the most difficult — the "settling in" period, they called it. I'd assumed this was because people had repressed traumatic or abusive experiences from their past that suddenly rose to the surface, and I half-hoped I'd be gifted with something surprisingly dramatic and juicy. But instead what I experienced was intense boredom, impatience, fantasy thinking, planning, sleepiness, and intermittent frustration that there wasn't more instruction given.
The teachers said they were intentionally keeping it simple to start us off, telling us to just keep coming back to our inhale and exhale, and our right and left foot, as we alternated between 45-minute sitting and walking meditation periods.
The walking meditation was not like walking for exercise, or even walking to get from one place to the next. The point was to maintain single minded focus — feeling the weight shift from heel to toe, or from the left to right side of our body, stopping if we noticed something in our surroundings to really observe it before returning to our footsteps.
By afternoon I could hear the cars zooming down the nearby highway and pictured myself running across the desert, yelling; "Save me! Take me away from the land of the slow, where people walk like zombies of the night!" I was entertaining myself — preferable to maintaining single-minded focus, apparently.
When the teachers would release us from sitting meditation saying, "enjoy your walking period" with their Buddha smiles, it felt mildly torturous. Like being told to go enjoy just one sip of wine, or one chocolate chip. But I practiced contrary action, and tried to do what I was told.
On the second day we began receiving more instruction — my thirst for guidance, quenched! During one of the morning walking meditations I became momentarily captivated by the most beautifully bright little yellow flowers growing on a tree, surrounded by soft white fluff. And then a few steps later, by a delicate purple flower growing out of a brittle cactus — the symbolism made me smile.
I sat on a bench during lunch, mindfully chewing and savoring the different textures and flavors per the teachers' suggestions, and noticed that the Koi pond I was gazing at was particularly green — like a Matcha green tea latte. Looking up I observed a large bush covered in white flowers, and then another one with pink flowers. How had I missed all this the day before? I watched a tall narrow tree bend in the wind as I listened to the chirping birds, my hand clasping a warm cup of tea. I felt the weather beginning to shift.
My working meditation was breakfast set up from 6 — 6:45am. I was grateful for something to do. My working partner was a woman named Margo who I had an immediate affinity for. She was in her late 60's and (I later learned) a poet, and a writing teacher. She had a son around my age and lived in San Diego with her husband — a man who'd been going on silent meditation retreats for decades. This was her fourth.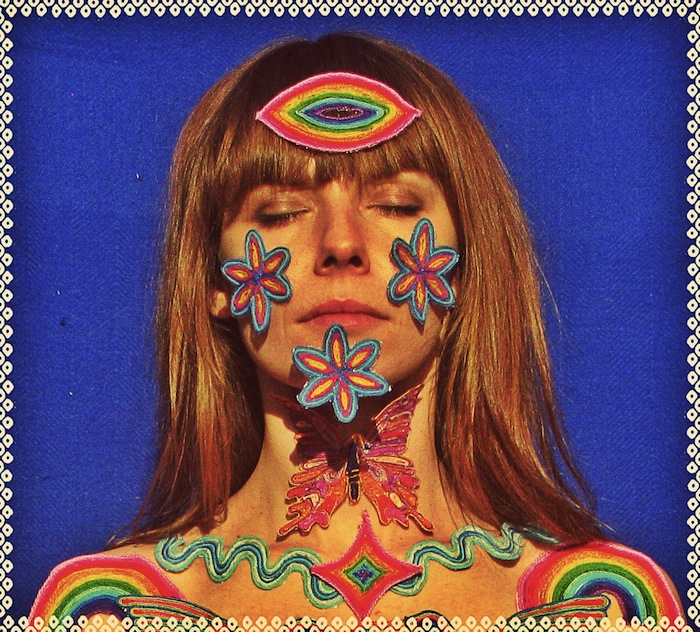 We'd occasionally break the rules and whisper to each other; "How are you doing?" Knowing she was having a hard time with the meditations too made me feel less alone. Margo felt like my version of that guy in Eat Pray Love who called Elizabeth Gilbert "Groceries" — she was my friend. Occasionally we would make accidental eye contact when passing each other on the grounds, and sneak smiles.
Throughout my entire life people have commented on how cold my hands are and my go-to response has always been; "cold hands warm heart!" But during the seated meditations I could feel my hands burning with heat as they rested on my thighs, and I remembered an energy worker telling me once that the hands become warm when you are in your body and out of the analytic mind.
And so I began using my hands as my barometer for how much I was "dropping in", and allowing myself to feel. As that was apparently what we were here to do. "How does that feel in your body?" the teachers frequently asked, when students would share their various mind states, and laughably relatable neuroses. The goal was equanimity, which merely means  to observe our feelings with a balanced perspective, to enable us to respond appropriately.
I was less sleepy by day three, but still pretty bored, and the fantasy thinking had been going into overdrive, carrying over into my sleep. I dreamt I was having sex with someone I'd though about going to bed with, and quickly thanked my subconscious for having taken note before realizing some old familiar feelings were present  too— insecurity, performance, validation seeking. Leftover residue from a life so busily lived that not everything can be fully processed.
Lying in bed, I decided to envision how I'd like to feel having sex with this person — safe, comfortable, playful, fully in my body, ripe with desire, generously giving, the embodiment of "yes." "Much better," I noted to myself, as I reached down to my suitcase for some clothes, and then began my walk to the dining hall.
I was surprised that I didn't miss technology at all, given how obsessively I tend to check it at home. Or exercise. We did have Qigong at 3:15 every afternoon, which gave us a chance to move our bodies, albeit slowly. It was taught by a German man named Franz Moeckl who was so charismatic that all the ladies started giggling the moment he appeared, and then again when he spoke. It became one of my favorite parts of each day, but after about 15 minutes I was still checking my watch — what's next.
I came to enjoy the simple foods. No seconds. No desire for more. Though I did find myself hoarding a bit — taking an apple at breakfast in case I wanted it later, and one night I wrapped three dark chocolates in a napkin and slipped it into my bag, anticipating a future desire for sweetness, or simply something to look forward to.
I placed them in the freezer of the mini fridge in my room, and took some comfort in just knowing they were there — like an active alcoholic stashing bottles around the house, or a smoker who's trying to quit but keeps a few cigarettes in a secret drawer, just in case.
I also discovered that one of my roommates was from Australia, due to her being an active sleep talker — it's like her subconscious found a loophole and was going to town. She had full on conversations that began around 4am, and one morning I nearly laughed out loud when she blurted out in her thick accent; "Well yes, that's a very large hemorrhage."
As for the internal work I'd been expecting? On day five I was greeted with an onslaught of anger and resentment, and found myself intensely preoccupied with planning a conversation that I'd decided I needed to have with a friend about how I couldn't show up and be authentically supportive of her recent decisions.
I explored every angle, and couldn't seem to find a way to say it that wasn't charged with judgment and righteousness. In the afternoon we were guided through a forgiveness meditation, and it became clear that the person I'd been planning to "de-friend" was actually an undeniable amalgamation of all of the wounded parts of myself that I've worked hard to heal.
She was all of my jagged edges and broken pieces hanging in a wind chime, clanging just outside my door. The walking instruction given was to silently say with each step; "I forgive you. Please forgive me. I forgive myself." The anger dissipated.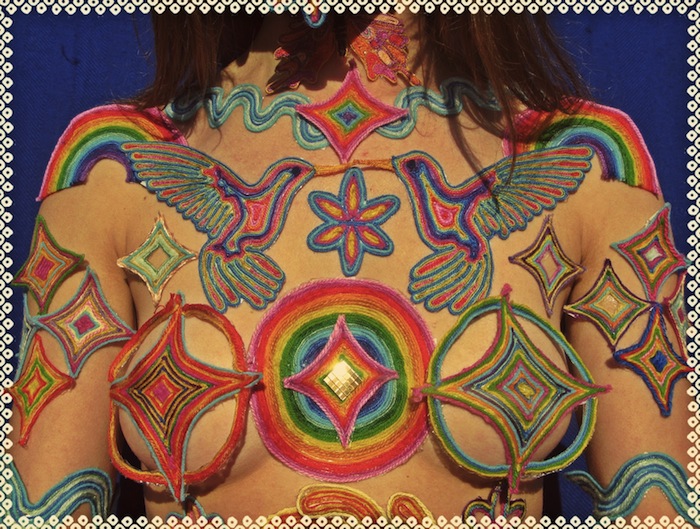 By now I couldn't seem to access the fantasy thinking anymore — I missed it, and even when I reached out for it, there were no hooks to reel it in. Instead I was left with a near-constant internal narration of my present-time experiences. A ladybug would crawl on my shoe and I'd hear myself say; "Today, a ladybug crawled on my shoe."
The voice sounded a little bit like that of an older man, maybe Billy Collins or Garrison Keillor — someone with a lot of time on their hands, and a keen attention to detail. It kept me company, but was also kind of annoying.
I also found my mind frequently drifting to things I'd written — poems, mostly — or ideas for new things, based on what I was experiencing on retreat. I'd notice their presence and label them "reciting" or "writing," letting them float away like clouds so I could return to my breath, or footsteps.
I mentioned this pattern to a teacher during one of my meetings and she asked me to explore how it might feel if I didn't write about my retreat experience. Little daggers shot out of my heart; "No, I'm not interested in not writing. This is my first silent retreat — maybe next time," was my response.
She asked me to explain why, and it really came down to a feeling that all of my experiences must be productive. Who am I, and what is my value, if I don't have anything to show for it?
I smiled when trying to imagine any of my family members doing this retreat. Particularly my Dad — a man who attempted to weed my Grandma's entire front garden while we were locked out of her house for 20 minutes once. I sat on the front step and watched. He eventually looked up at me, both hands filled with weeds, and evaluated his work, saying, "Well, I'm not sure how much I've really accomplished here." I responded, "But at least you kept busy, right?"
I tease them all for being so Type A. In our family, the question, "How are you?" is most often answered with a list of things you've done since you last spoke, followed by another one of everything you plan to do in the immediate future.
Both my parents grew up in households that were very unpredictable so they've created a pretty structured approach to life, and it's worked well for them. I on the other hand, grew up in a household that was very predictable, so have been left craving less structure and more fluidity — the pendulum swings.
By now I was beginning to experience some pretty blissed out states — my body nearly always tingly and pulsing with my heartbeat. Like when you just wake up from a deep sleep, and just lie there, too peaceful to move. I could also feel a strange pressure in my forehead, like it was opening up and pushing dense material off to the sides.
I still refuse to call this my third eye, but I know enough about energy centers to understand that's what it was —and that I  was tapping in to that concentrated spaciousness, a dark expansiveness, the limitless sea of consciousness.
As the retreat began to inch closer to the end, and my excitement about returning home reignited my planning mind, the mantra I kept repeating to myself during the walking meditations was simply; "I love you. Keep going."
One day during a sit I decided to kill some time by scanning my entire body, starting at my toes and traveling all the way up to my head, and apologizing for what I've put it through — the pounding, twisting, spraining, scratching, bruising, burning, devaluing, starving, pushing, prodding, betraying, withholding, criticizing, ignoring and abandoning — and then thanking it for continuing to be there for me. Tears welled up in my eyes.
The mindful eating was also very healing. Being able to really tune into my body and feel the various stages of digestion, I realized that I often misinterpret digestion as hunger — back in my life of busyness — and don't wait for it to pass. But in meditation, I could sit with those sensations and feel them as they moved through me. I was eating plenty, but my body continued to feel lighter, healthier and more free.
We broke silence the afternoon before our final day. We were told to partner up with someone and take turns listening and talking for three minutes each. Apparently I had been developing a silent friendship with the woman to my left over the course of the retreat, because once we spoke there was immediate comfort. She was here with her husband, and was four months pregnant. She'd had a hard time, and wanted to know how it was for me.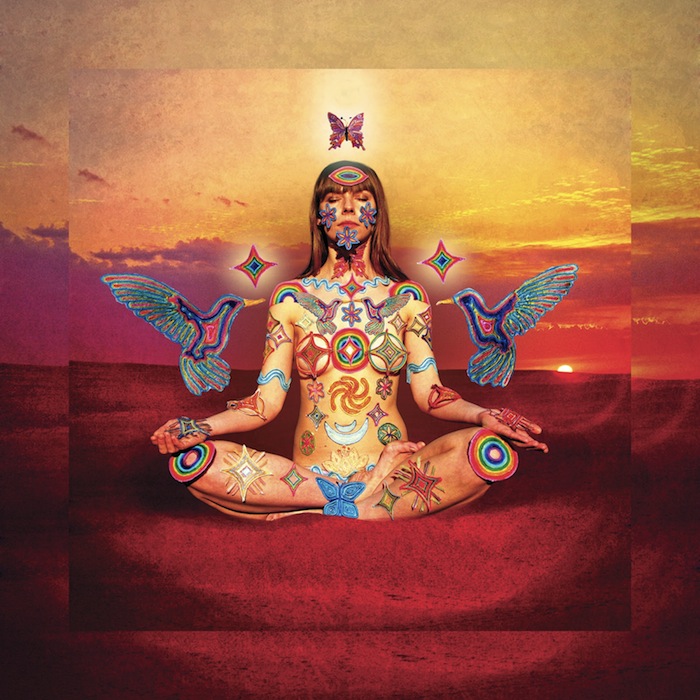 I struggled to adequately articulate what felt like such a diverse and detailed experience. "It was good," I started in with, "It felt like a detox, and a self-amends. It was very healing, and very challenging at times, too." We chatted on a bit more and were then asked to sit in silence again, and to feel the buzzing energy in our bodies that the talking had produced.
We were allowed to continue talking during dinner that night, but then it was back to silence for the 6:30pm meditation, the final Dharma talk, and through breakfast the next day. After packing up our rooms we all met one final time in the meditation hall for a closing ceremony — the teachers each giving us some advice on how to have a smooth re-entry, and keep our meditation practice up.
We were each given a red string, and asked to tie three knots in it — one to represent where we take refuge, one to represent compassion, and one to represent a promise we were making to ourselves. We then partnered up to tie them on for each other, and exchange a blessing.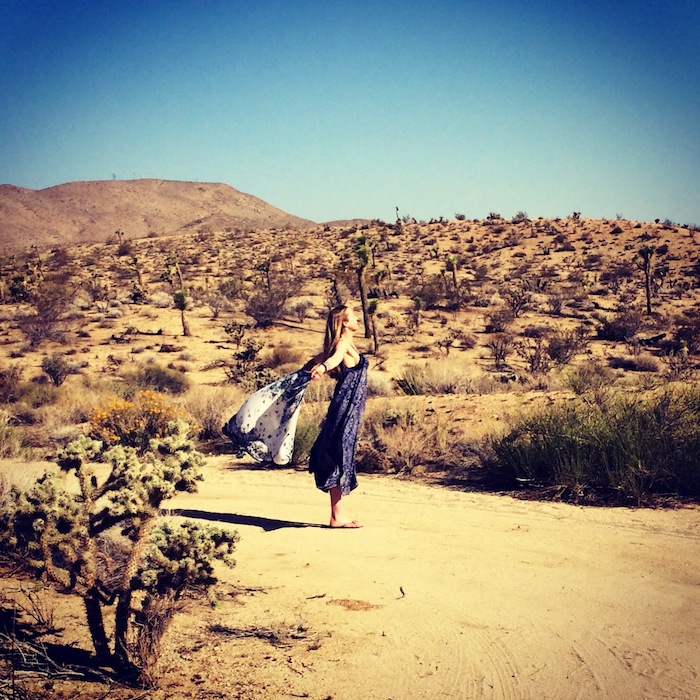 Before heading back to Los Angeles I asked someone to take a picture of me standing out in the desert, so I could have something visual to remember the retreat by. I had the same dress on that I'd arrived in 10 days prior, but the woman wearing it felt different — more integrated, and whole.
I realized after driving away that I'd left the chocolates I'd taken from the dining hall in my room's mini fridge. I guess I found the sweetness I expected to crave somewhere deep within myself instead.
Sarah McKinney is a poet, entrepreneur and songwriter, and the founder of Amp, an online directory of sustainability resources. She lives in Los Angeles. Follow her @sarahmck
For a full diary of retreats at Jack Kornfield's Spirit Rock Insight Meditation Center click here.