With her new collection, //minD//, award-winning jewelry designer Gina Melosi has found a way to connect with her family history on both the physical and the metaphysical plane. Photographer: Maya Art. Art direction/model: Gina Melosi. Styling: Tony Hortal. Makeup/hair: Myo Mint. Color: Jason King at Lily Maila. Photographer's assistant: Alessia Palombo.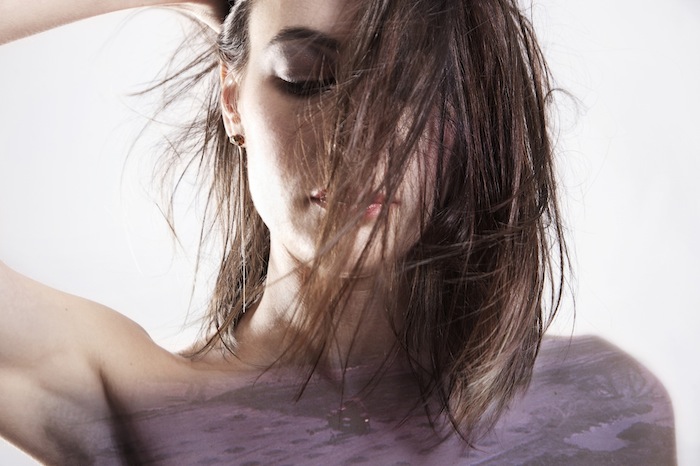 After a recent trip to explore the Montana mines, visiting small mining town Butte ­‐ home to her recently deceased Grandmother ­‐ //mineD// embraces raw metal materials, intensified by the setting of uncut Sapphires, Herkimer diamonds and other locally sourced minerals such as Pyrite and Covellite. Returning to a recurrant theme in her work, the beauty which arises out of destruction ­‐ the broken, abandoned and overlooked ‐ this time she was inspired by her family history and a wish to feel a closeness to lost loved ones…
Director / videographer: Joseph Eardly
Why did you specifically want to create a collection inspired by your Grandmother?
A few things came together at once. I was thinking about doing something more related to my personal heritage, when my dad asked me to work on a project with him for a new book (he's an environmental historian). Around this period I had a chance to visit my Grandmother in Montana (she lived in the mining town of Butte her whole life) for her 97th birthday. I hadn't seen her for eight years, and I knew it'd be the last time. I was reminded that some of my fondest memories had been of dressing up in the costume jewelry that she handed down to me when I was a kid.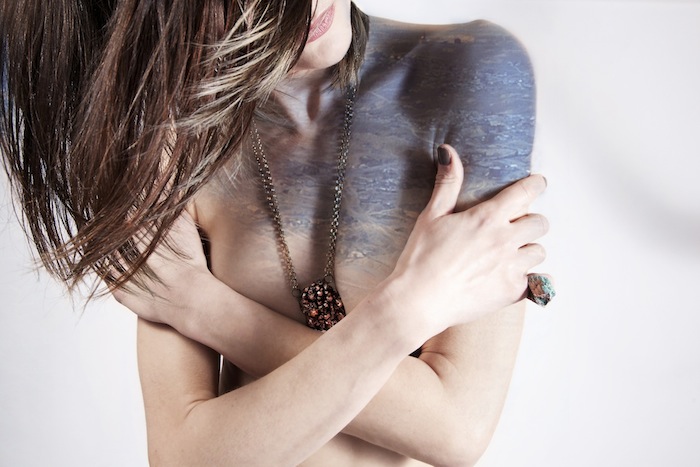 Is that why you went back to Butte to research materials for this collection?
And having grown up visiting mining ghosts towns and taking photographs, panning for gold, collecting rough garnets and sapphires, admiring the copper-hued treats on offer in souvenir shops…I was also fascinating to revisit it now that I had my own jewelry business and know so much about minerals and precious metals.
So what did you discover there?
The town of Butte is sprinkled with discarded mine shafts from before the world wars. There's a huge open pit mine called Berkeley Pit, which, although it's been decommissioned for ages, is open to the public for viewing. It's a massive toxic lake and one of the largest Superfund sites. Interestingly, some species have evolved to ingest the heavy metal waters, and compounds have been isolated which have cancer-fighting properties. The themes of destruction, abandon, and neglect began to surface for me here. So I began filming and discussing further with my father, and the narrative for //mineD// started to flow…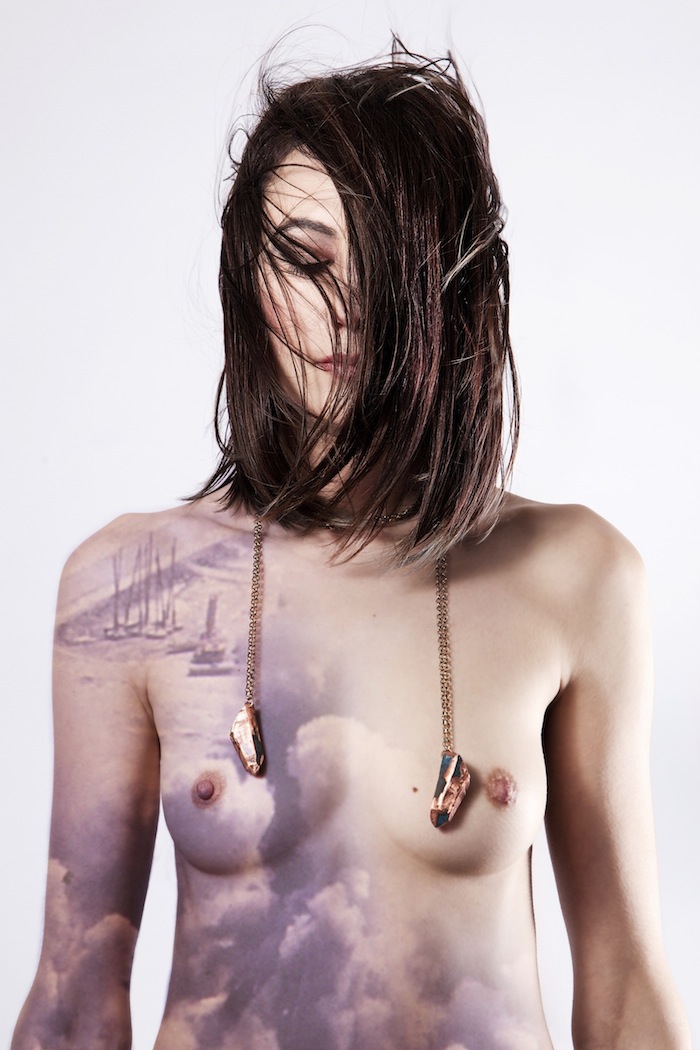 How do you feel like you connected with your Grandmother creating this collection?
There has been a physical and emotional reworking of materials which were entrusted to me that's felt like a powerful means of communication with her spirit. I was also able to look into the heritage of my whole family through connecting with their surroundings, and make a link to what I'm doing now with some of these very same objects. In this way, the project also helped me feel like I could connect more to myself.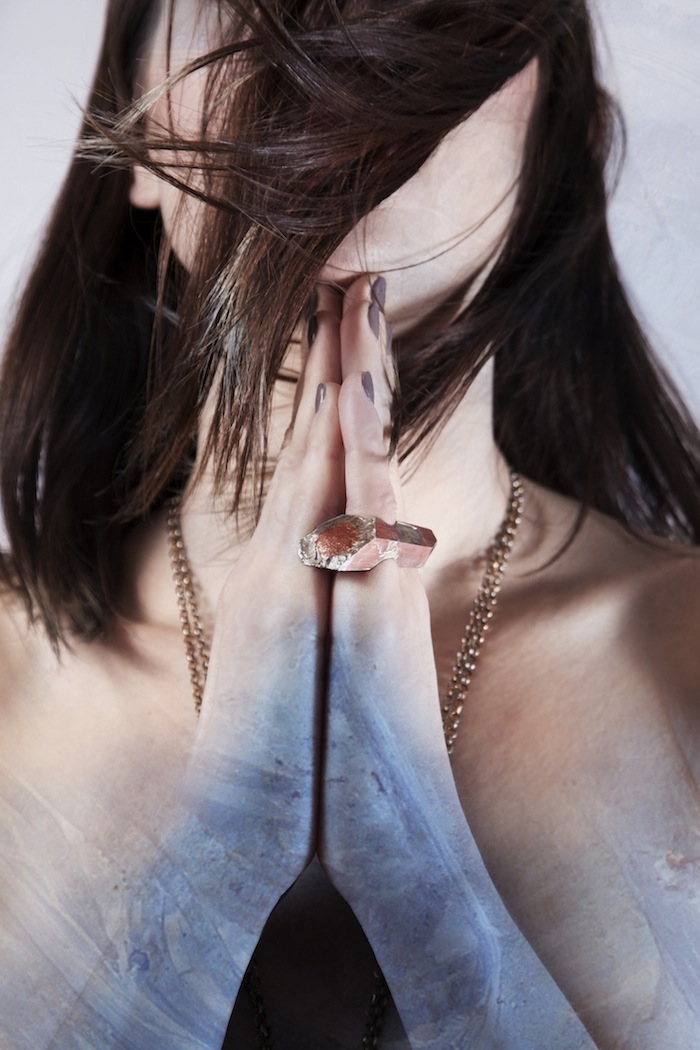 And in what ways do you think your ancestors are alive in you?
I think my Grandparents are of the reasons I became a jewelry artist. When my Grandfather on my dad's side retired from banking, he became an obsessive crafter. I learned the art of cross-stitch and developed a penchant for sequins from him. My mom's mom collected all the glamorous costume jewelry that was popular in her day, much of which has been passed down to me. These stories and memories from my youth helped shape my interests and creative endeavors today, and in this way I believe they live on through me, bypassing words and filtering through the elements.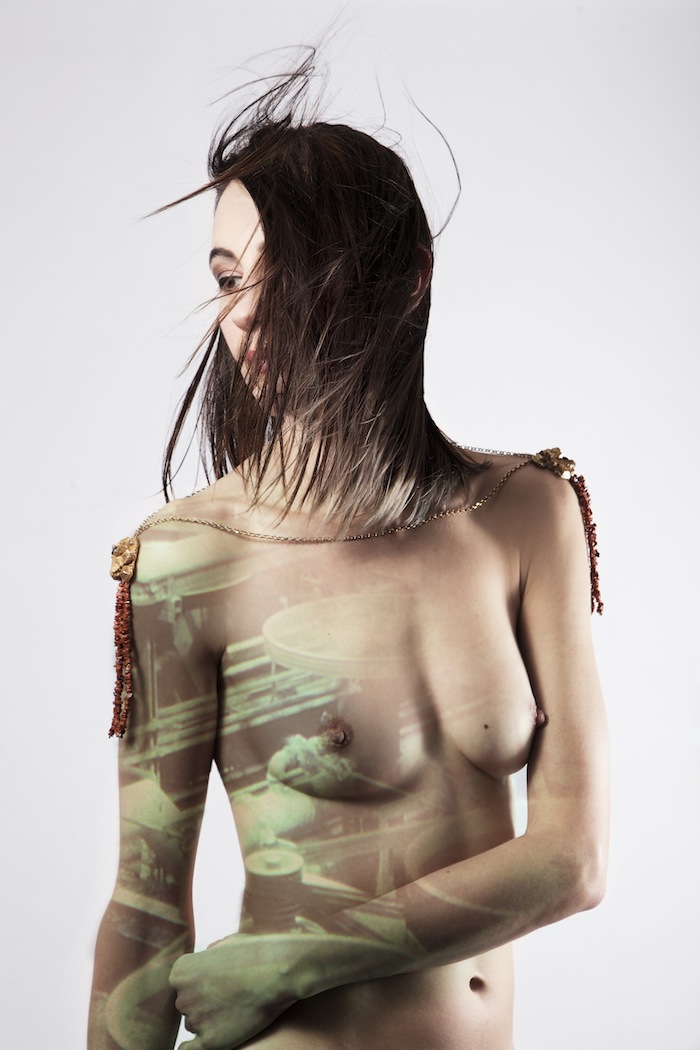 How do you define "family", and why is this such an important theme in your work?
Our families' influence defines who we are and shapes our personal approach to the world. It's through our blood ties that we first learn about love. I don't think we can figure out where we're going if we don't understand where we've come from, both physically and metaphysically.