Don't get grossed out! The perfect poop (PP) is a sign that mind and body are working in perfect harmony. Ayurvedic practitioner Wolf Medicine says finding hers meant leaving New York City…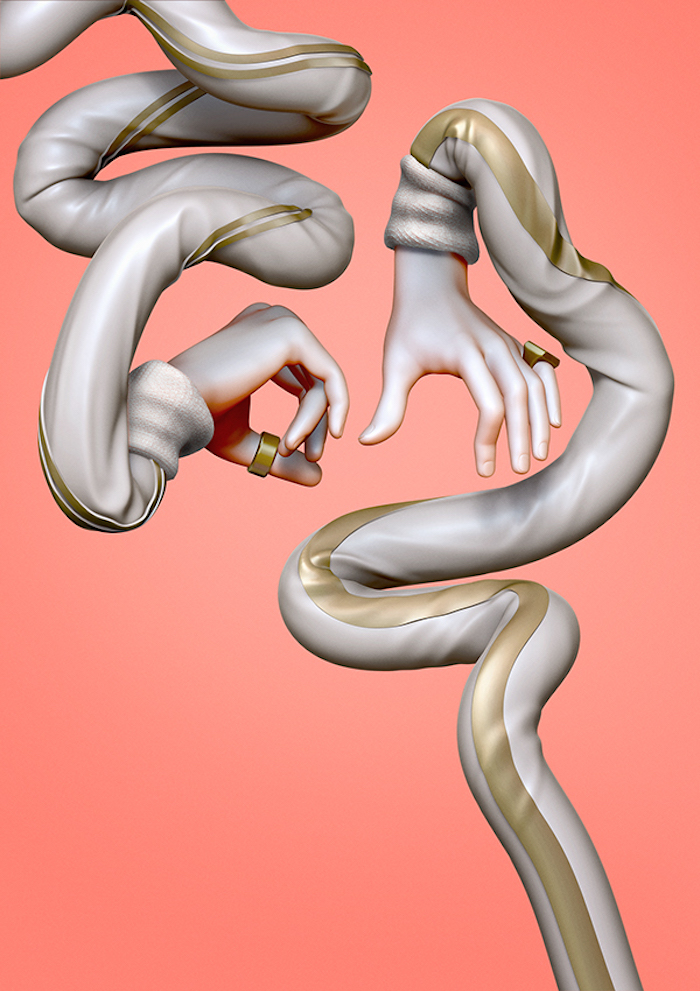 Forgive the crude title, but the Ayurvedic practitioner in me can't help but get real about bowel movements. After all, a good gut is the key to good health and lately I've become obsessed with poop because I know it's about more than just taking a dump. When shit 'ain't right down there, it's a sign that shit 'ain't right in the mind – and in the name of addressing both, I find myself on a quest to figure some stuff out in my life.
Essentially, my ultimate goal in Ayurveda school was to experience the Perfect Poop (PP) – which is what all the doctors and practitioners who taught me actually referred to it as. The PP occurs first thing in the morning upon waking. A friend of mine says the urge to poop is what wakes her up in the morning. It should be shaped like a banana or a coiled up snake (yes this is truly possible), and yellowish brown in color.
If you aren't gagging or disgusted by now, congrats! You are an emotionally mature person. If this is grossing you out then you'd better read on, because once you realize how important it is to have the PP daily, you will be looking in that toilet and jumping up and down with glee and admiration when it finally does occur.
For me, achieving the PP is epic, a sign that I am truly taking care of my body. The thing is, it only ever happens when I leave New York (my home) for vacation, or if I take a day or two off work. Seriously, I once went to visit my mom in Texas and was pooping perfect poops for days. And recently, after being constipated for three days, I had a morning off and experienced a moment of PP glory that brought such a sense of calm and happiness I almost took a picture to show to my friends.
I had been eating Ayurvedic meals of root veggies, ghee, Kitchari, and all that good stuff, and drinking warm water in the morning and Triphala tea at night for several days in addition to taking 'moments of silence' (my phrase for meditation) each morning. Then, it happened: not just a nice, long, snake-like poo in the toilet, but proof that my body was responding to my good intentions. A sign that mind and body were working in perfect harmony!
Getting all the waste out of the body, not only physical but mental waste as well, is how we stay healthy. Put good food and thoughts in, and the kidneys, liver and colon will get the 'bad' stuff out. What happens if it stays in? Well, cancer for one thing. And migraines. And skin rashes and acne and a host of other ailments and diseases. If the crap isn't coming out via the rectum, then it's coming out in the skin, or festering in the colon, liver or blood, or wherever else the body decides to store it. Then it gets rotten and toxic, and then you got problems.
Which brings me to 2009. Back then I was in my late twenties and drank one to two bottles of wine a day. After months of my skin breaking out in either acne or eczema, I decided to change my ways for good. I didn't really pay attention to poop then. I knew constipation was bad because I'd read it somewhere and that was about it. I was pretty regular but relied heavily on coffee to help me 'go,' which, I later learned, was also contributing to all the skin issues.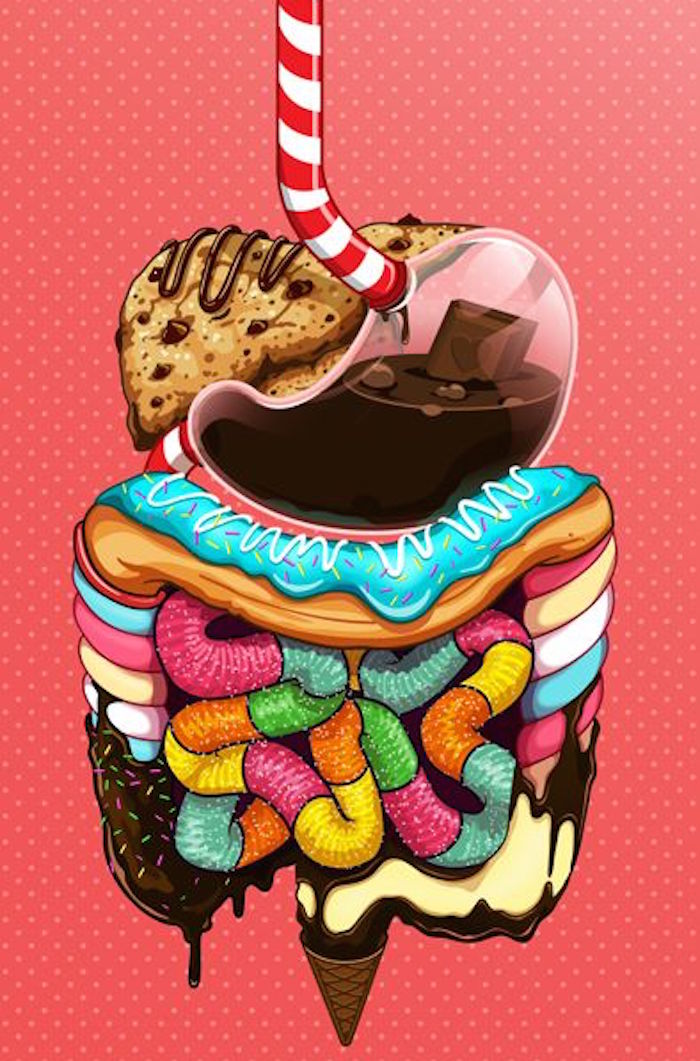 So I quit drinking coffee and alcohol (and 'til this day I feel like if I can accomplish both those things, then I can do anything in this lifetime. ANYTHING). I cut out gluten, and later, much later, processed sugar (another REALLY difficult journey that's a whole different conversation).
I also started reading about Ayurveda, and even went to an Ayurvedic doctor who put me on a diet of no onions, garlic, tomatoes, shell fish, cashews, peanuts, yogurt, fermented food, coffee or alcohol, along with having me take a bunch of Indian herbs and immune boosting vitamins. Meat was also off the menu, but I decided I needed at least one thing in my life that I could still enjoy. Was this hard for me to stick to? Hell no! I actually found I thrive off this kind of shit.
I love a challenge, and I'm so vain that if it keeps my skin clear, I will do it. For the next eight or so months I pretty much stayed away from partying and instead ate really well and read books at home. I actually don't remember if I was having regular bowel movements at that time but I assume my digestion was better.
The bad news is, I was still getting eczema outbreaks every so often despite my saint-like diet. About two years into my new Ayurvedic life, a friend suggested I try meditation. I felt my body stiffen and my mind shut down (but not in the good, meditative way) as soon as she suggested it. Sit still? Not think? Quitting coffee is one thing…but for somebody whose made restlessness an art form, that shit is impossible.
You think checking your Facebook or Instagram non-stop in a problem? Well I laugh, 'cause that is child's play people. Try not committing to ANYTHING, ever, as your life's work. Routine, consistency, commitment, stillness…all of it is like kryptonite to me. I'm amazed I'm still with my current girlfriend (it's been nine months which is like nine years for me).
I have yet to join a club, organization or class, and stick with it for more than a month. I have also managed to avoid a permanent place of employment throughout my twenties and into my mid-thirties. The list of careers I have either attempted so far include, but are not limited to: joining the peace corps, working on a boat, becoming an ordained minister, being a massage therapist, homeopath, acupuncturist, psychiatrist, naturopath, bike mechanic, addiction counselor, hermit, herb farmer, stripper, dominatrix, queer porn actor, houseboy, dancer, choreographer, yoga teacher (that is still something I'm looking into) and many more.
I've also made several attempts at figuring out how to make a living hanging out in the desert or the beaches of Hawaii and Australia (I'm actually still looking into those). All of this is to say my passions and interests vary, and rarely stick. So if I can't even choose a life path then how in the hell am I going to meditate even three minutes a day (my goal each morning when I wake up)?
People often blame New York, saying it breeds this sort of behavior in folks. I hear over and over that there is so much variety here – so many paths to choose – that people take on too much. I've come to believe it isn't New York that makes people this way – rather, it's a mecca for people who already have this monkey-mind-I-love-to-be-busy-and-do-as-much-as-possible quality in them. New York is where busy people come to get off on being busy.
How does this relate back to the PP? My digestion got really fucked up when I lost a long-term freelance job, around the same time my friend suggested mediation to me. And what I've learned about pooping, or lack thereof, is that if your mind isn't settled, calm and in harmony with your body, then the rest of your body will not function properly.
This is an illustration of the direct link between mind and body. If your mind is scattered and frantic, then your digestion will be scattered and frantic and too – thus, constipation (and lots of other symptoms that come under the umbrella term IBS).
In Ayurveda this is called a 'vata' imbalance. Vata is ether and air. It is a quality within each of us that is light, cold, rough, dry and constantly moving. It is located in the mind and pelvis. You can't always see ether and air but they are there.
So how to address this imbalance? I have learned to find a calm, grounded place for my mind through meditation and yoga. For me, sticking to routine as much as possible also helps. Any divergent from my morning or evening routine means no PP for me. I seriously need two hours each morning of quiet time – no talking, no rushing to get ready, no looking at lots of crap on the internet – in order to properly evacuate my bowels.
My girlfriend and I recently made an agreement to block Facebook from our lives and to have silence in the morning to either sip warm water or do pranayama, and that has helped a lot. When I still get eczema every now and then, I know the feedback my body is giving me is that a time of retreat will do me some good – in addition to upping my dosage of probiotics and blood cleansing herbs.
As for finally settling on a career as an Ayurvedic practitioner? Using the practice to heal myself and my poop has shown me that it's my dharma to share Ayurveda with others. Oh wait. Or is my path simply to become a yogi, practicing svadhyaya in the mountains of northern India? For now I commit to listen to my body and follow its guidance.
Have you found a way to do the PP too? We're all yogis here, so come share your stories on Twitter, Instagram (maybe not your photos tho) and Facebook
Find out more about Wolf Medicine here.