Feeling bloated from pie and difficult holiday season emotions? Resident fitness witch Russ Marshalek shows you how to burn calories AND bad feelings by making your workout a forgiveness practice …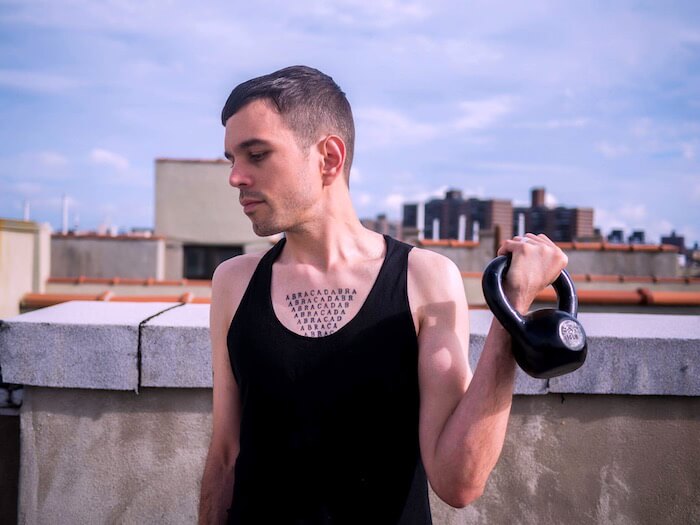 For most of us living in post-Woke America, the "saveable" facet of the holiday season is the food—and idea of togetherness at any cost, through gritted teeth, regardless of how racist Grandpa is.
And what you "indulged in," this can also be a time to practice the art of forgiveness.
"Why should I let that asshole off the hook by forgiving and forgetting?" you might ask (especially if you're a witch with a penchant for revenge).
Well, true forgiveness isn't the same thing as forgetting or shitty faux-happiness. Instead, it's the act of acknowledging what's happened, and actively choosing to allow past grievances to be fuel for your personal power. 

You'll be surprised at how damn good it feels—so good, you may even be able to deal with good ol' racist Grandpa without biting your own hand off.
Turning bullshit into power: that's magic.
But it also takes practice and rock solid awareness. Try these 5 fitness practices to summon the core strength and mental fortitude you need …
>>>
1// Walk it Off
When you can't stomach any more negativity and are ready let go and let Goddess, take a walk and hug a tree. Seriously.
As witches, the healing power of nature is a truth we hold to be self-evident, but I feel like it bears repeating til the cows come home.
Feel your negative energy leaving you and imagine the tree breathing a deep green or white energy into you in its place. If you want to add more to this—a run, sprint, etc, or incorporate this into an existing outdoor workout—feel free. But the important and non-negotiable part is to hug a tree. Definitely do a quick but sincere offering to the local spirits as a thank you after.
Music: Carly Rae Jepsen's "Store"
>>>
2// Sit with Forgiveness, aka "Let's take a time out"
Ok, so Grandpa/Uncle/whathaveyou was offensive, admitted to voting for Trump, and basically stands in total opposition to you, your beliefs, and your existence.
The best way to let that shit go? The incredibly challenging practice known as active meditation. This guided meditation from The Mindfulness Movement is an excellent starting point until you're able to guide yourself.
Music: Motion Sickness of Time Travel's "Totality"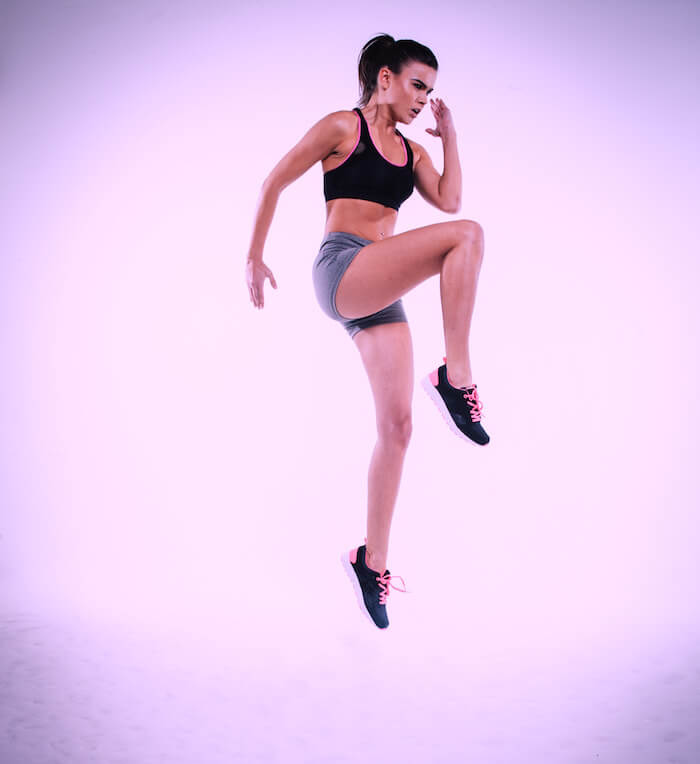 >>>
3// Breathe Into Self-Forgiveness
"Fuck fuck fuck fuck fuck," you say to yourself, "I can not fucking believe I did that." Whatever THAT is, I can assure you that you are dwelling on it way more than anyone else. And even if that's not the case: so what?
Use this planking exercise to embody the sensation of "letting go," get over it/yourself, and be grateful for the experiences that have brought you here, even the sucky ones.
While holding a plank, suck your stomach all the way in and tighten your stomach muscles. Breathe normally, ideally through your nose. Hold this position for one minute, and then relax your stomach slowly as your lower down to the ground from plank position. Try raising the length of the exercise by 30 seconds every week to keep pushing yourself.
Music: Black Heart's "The Day The Whole World Went Away"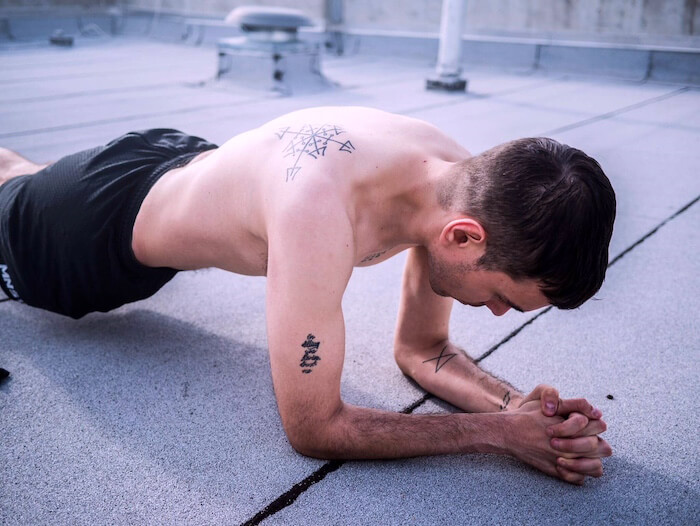 >>>
4// Knock This One Out
Feeling overwhelmed by all of the internalized crap you've been bottling up?
Try this drill for starters. Imagine the air in front of you filled with the charged emotions that have made you feel bad, kept you from moving forward, and locked your heart in a dark place. Then punch it out, imagining the air in front of you purifying into a bright white light.
Music: Portishead's "Machine Gun" 
>>>
5// Reps for Retribution
Ok, I'd feel remiss if I didn't include a post-Thanksgiving "Bye, Pie" type workout in here, so this is that one. Sure, you can meditate on the meaning of self-love or whatever, but mainly this is here to make you sweat.
Throw that yoga mat down on the ground and do 25 burpees, 25 pushups, 25 plank pushups, 25 shoulder touch planks. Rest for 10 seconds, then repeat. Repeat for 3 rounds.
Music: Knifesex's "Sex and Death"