Create a manicure to deepen your meditation practice and get "sober curious" with a custom crystal polish from The Numinous x Mystic Mani …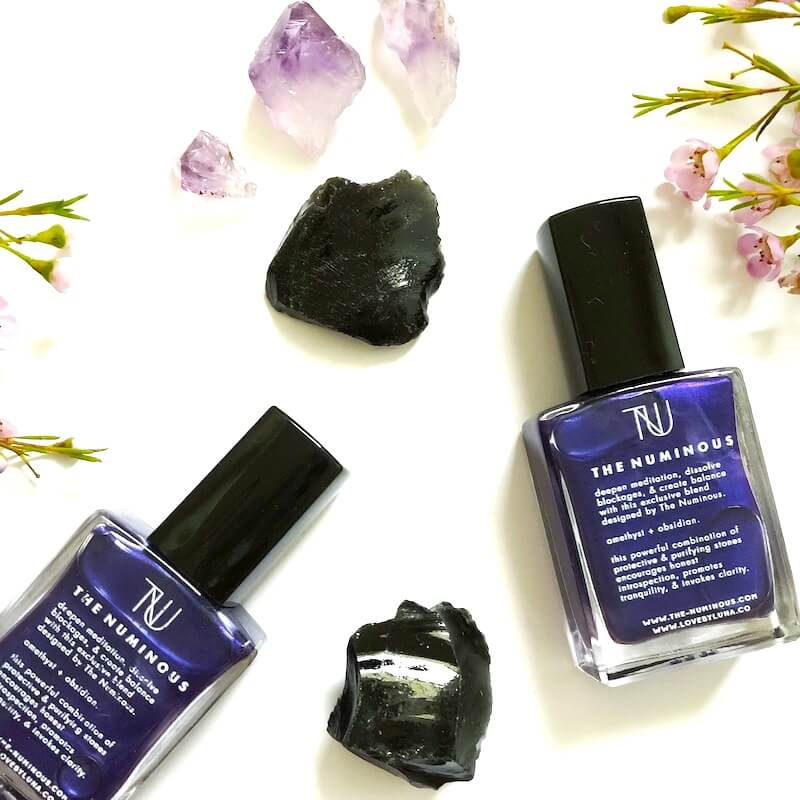 When Love By Luna reached out to see if The Numinous would be interested in co-creating a signature crystal-infused polish for their Mystic Mani line, it was a "hell yes"! The result is a cosmic purple polish designed to help you create a manicure to max out your meditation practice and get "sober curious."
Inspired by Pantone's 2018 Color of the Year, Ultra Violet, the deep, mystical purple correlates with the crown chakra, making this a highly meditative shade. Thought to help activate higher consciousness, dissolve blockages and create balance, you still have to do the actual work of befriending your thoughts and practicing equanimity in the face of adversity, but in today's hyper-triggering world, we'll take all the help we can get …
The color also reflects the blend of micronized amethyst and obsidian infusing the polish. Known as the "sobriety stone," amethyst promotes clarity and tranquility, while obsidian is a protective stone that encourages honest introspection.
PSA: this polish will NOT stop you from downing 3 glasses of rosé when you'd planned to have a night "off" (only you and your desire to experience a more … clarity and tranquility can do that). But allow having it flash on your nails as you reach for the glass to invite a moment to pause and reflect.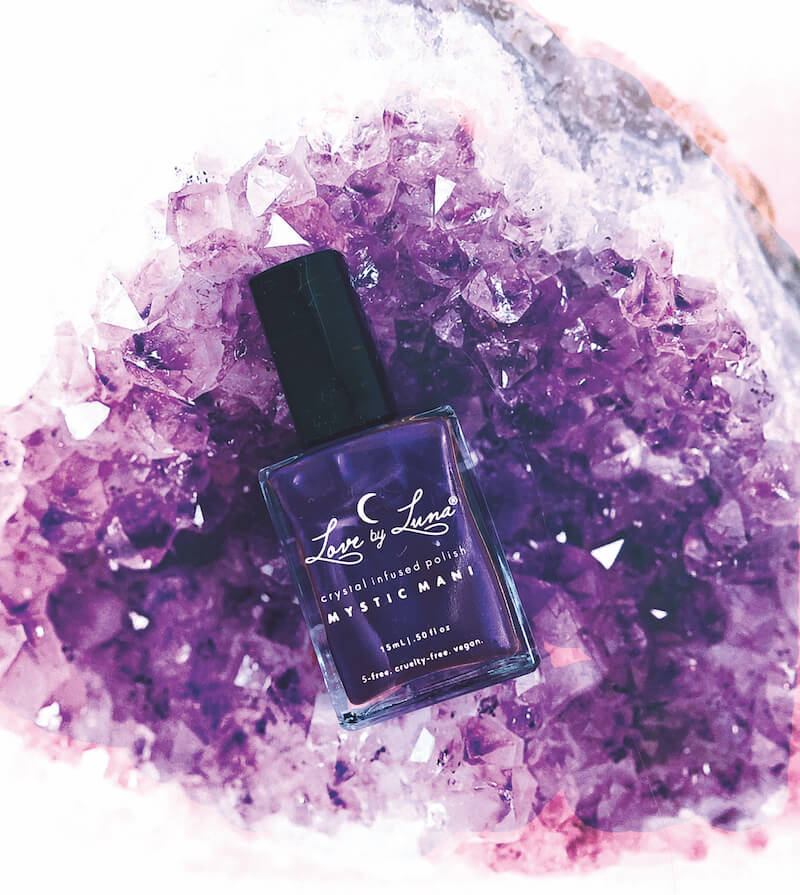 Best of all, The Numinous x Mystic Mani crystal polish is perfect for when you want the benefits of crystal healing but have nowhere to stash your stones—as now you can "wear" your crystals everywhere you go, including into the gym or yoga studio!
This limited-edition crystal polish is the first Mystic Mani collaboration from Love by Luna and will only be available for purchase 8/28 through 12/31 2018 at www.lovebyluna.co.
///
Priced at $18/bottle USD 10% of all sales will be donated to LIFE Camp, Inc., a Queens, NY, anti-violence and youth mentorship initiative.