Dive into this month's medicine for your sign with our Numinous Tarotscopes October 2018, cast by Melinda Lee Holm. Artwork: Invisible Light Tarot by Brandy Eve Allen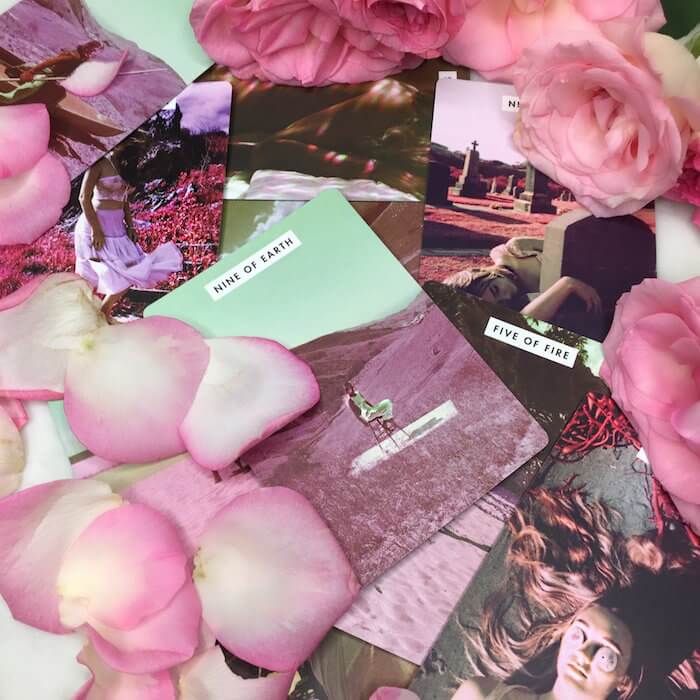 LIBRA // LIBRA RISING
Two of Pentacles
Happy Solar Return, Libra! Your birthday gift from the Tarot is a brand new relationship with the vast possibilities inherent in the material world. While the Aces are the pure gift of their element, you could make an argument for the Twos carrying the most promise. Two gives us something to bounce off of, something to stack, it's the number that lets us know that something MORE is possible. When this card comes up in readings it always gives me the image of that spark of expansion that happens when, after a period of relative financial hardship, you finally have those 2 proverbial nickels to rub together again. It's that sweetness of anticipation that really colors this energy and it's truly a fabulous way to begin your personal new year.
What are you truly wishing to receive for your birthday this year, Libra? What special gift has your eye? Is it something you could begin building yourself? Is the real gift this year that you awaken and heighten your power to create what you've been waiting to receive? Try to keep this grounded down in the Earth, your physical world. With Venus retrograde starting the 5th, bringing it up into the watery emotional realm will not prove as fruitful. If you are looking for love, focus on building your own platform. Water does find its own level after all. You don't want to be down rolling in the mud when it comes calling. I mean, unless you do … What you draw into your sphere to fill it is a choice. Use this month to build out the container.
Libra stone for October: Carnelian. Carnelian is the stone of the warrior. It ignites the Fire of courage, strength, and passion needed to keep pursuing goals when the going gets tough.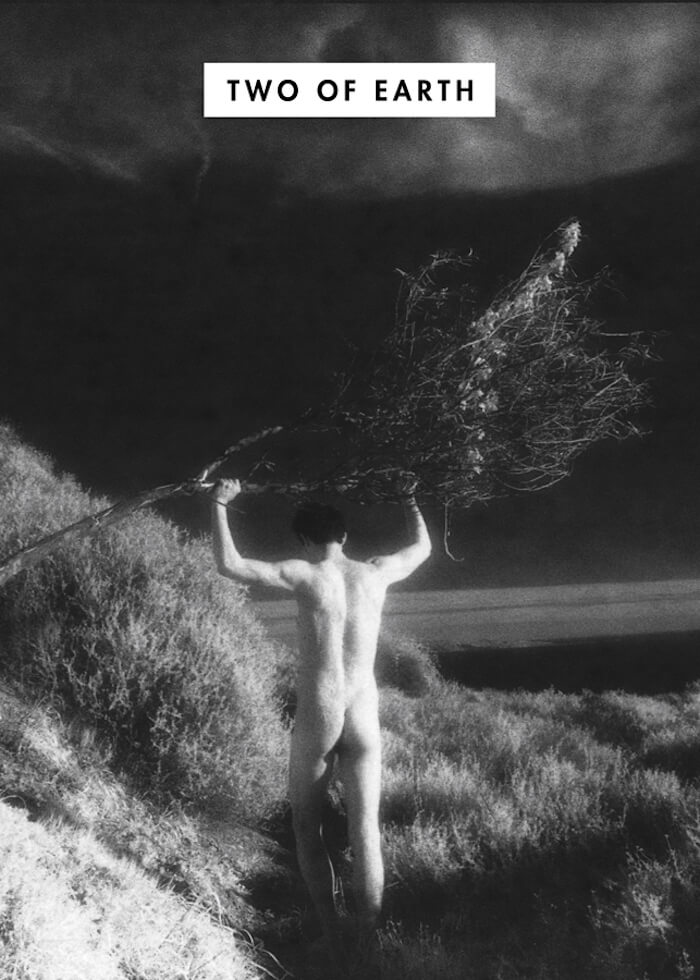 ///
SCORPIO // SCORPIO RISING
Three of Pentacles
Your passion has the power to draw collaborators into your sphere this month, Scorpio, and they will posess skills highly complimetary to your own. Whatever it is that you were getting fired up about last month has a great opportunity to start to become very, very real in October. Now is the time to look around and identify people around you who posess three essential qualities: 1) High level of enthusiasm about you and your ideas 2) Skilled in a discipline you are not, and that is needed for your planned endeavor 3) You like being around. This last one is so important. Sometimes we can be quick to pull people in who are admirably talented, but have personalities that can conflict with our own. It can be tempting to try to "make it work" in the service of long term goals. Avoid this temptation at all costs.
The thing is, Scorpio, you are a deeply emotional person at your core. You need to feel supported and appreciated to feel accomplished. Sometimes your enviable ambition can get in the way of prioritizing this need. But getting into a partnership with someone who does not provide this support will only be bring more delays down the road when you have to take a break from productivity to work out interpersonal issues. And with your … "gift" for cutting to the core with your words when cornered, these could prove to be lengthier than you think. Keep everything in alignment with your heart and you'll be on your way to building that metaphorical (or literal) castle you've always dreamed of.
Scorpio stone for October: Rose Opal. Rose Opal brings a soft serenity to the emotional and energetic body. It helps to provide a tranquil place for the mind to clear and more accurately assess a way forward.
///
SAGITTARIUS // SAGITTARIUS RISING
Six of Wands
Be ready to bet high and win big this month, Sagittarius! You've got the energy of accomplishment in the realm of Fire on your side. In Pamela Colman Smith's classic illustrations, this energy is depicted as a figure riding into town on a white horse and I like that vibe – triumphant, not ashamed to celebrate victory, close enough to the chaos and devastation of battle to not take any of it for granted. That's the real secret to betting big – never forgetting how you survived what came before, always remembering you posess the tools to fight your way out of the worst of situations to emerge victorious. There's a scrappiness to the sixes and I feel it most strongly in the suit of Wands. That ability to act instinctually, to intuit the best way through and out of a jam, to turn those sticky lemons into lemonade.
So, what's it gonna be this October, dear Archer? Did the housekeeping you got into last month reveal any areas of your life that could use a little love and attention? Has the changing of the seasons got you remembering some goals you were distracted from over the summer? If nothing's coming up immediately, take some time to clear your mind and tap into your intuition. Drink ginger tea, eat spicy food, light an orange candle, carry blue kyanite in your pocket, meditate like your life depends on it. Acting on instinct will lead you directly to the places where you can safely take the risks you need to take to come out on top.
Sagittarius stone for October: Blue Kyanite. Blue Kyanite forms a bridge to the astral plane, opening intuition and psychic abilities. It helps to clear energetic static and barriers to receiving non-verbal and non-physical messages.
///
CAPRICORN // CAPRICORN RISING
The Fool
I just knew last month was getting you ready for something special, Capricorn. And here we are, sending off into October with the cleanest slate in the cosmos! The Fool is a dreamy, child-like energy. Not immature, but closer to Source, lacking the buildup of barriers to trust and perception that our human lives inevitably gather. This is not to be mistaken for naivety! Often it means quite the opposite. To earn the ability to walk in the enlightened footsteps of The Fool, we most often must endure hardship, learn hard lessons, and have our petty concerns stripped away by circumstances beyond our control. Getting here is not easy and it is not usually comfortable, as you likely found out in last month's chaos of communication.
All through October, I want to invite you to experience your life and the world with a trust you've never allowed yourself to have. Imagine what the world would be like if it didn't matter if you tried and failed, if you stumbled and everyone saw, if you spoke your truth and it fell on deaf ears. Would you believe me if I told you those things really don't matter? The ultimate embodiment of strength is being impervious to the woudings the world can inflict. What better way to accomplish this than by being utterly and radically vulverable and open? Stripped of artifice and hiding nothing, we can have no regrets or doubts about how we've presented ourselves. The ultimate freedom. How would you live if you had no fear of falling?
Capricorn stone for October: Lemurian Seed Quartz. Lemurian Seed Quartz Crystals are imprinted with the records of ancient Divine wisdom handed down from the lost city of Lemuria. They elevate consciousness and promote trust in the Universe.
///
AQUARIUS // AQUARIUS RISING
Page of Swords
You're being carried into October on a fresh, youthful breeze, Aquarius! And not a moment too soon. You've had your thoughts wrapped around the weighty topics of work and productivity (or perceived lack thereof) lately and this should be a very welcome reprieve! The Pages don't seem to know the word "should." They never got the rule book and they do not make it their business to read posted signs and regulations. Children of the Earth, they trust in their inherent connection to the most stable of elements to keep them steady while they freely explore the vast field of possibilities in the element of their suit, in this case, Air. The freedom to try out new and unfamiliar ways of thinking, of communicating inwardly and outwardly, of creating intellectual frameworks, is knocking on your door, Aquarius!
Take advantage of this while you can. These bursts of fresh perspective are incredibly valuable and they don't come around very often. Getting the opportunity to open your mind to new ways of thinking and of expressing these thoughts can be revolutionary. Our whole experience of life and our world is shaped  by language – a tool of Air. How can you broaden the reach of your experience by expanding your vocabulary? What old definitions are you ready to update? What new words and concepts can you integrate into your lexicon? Is there a whole new language – verbal, written, symbolic – that you are finally ready to take on as your own?
Aquarius stone for October: Aquamarine. Aquamarine is at once calming and empowering, soothing the emotional body and strengthening connection to the divine feminine. It can help uncover deep subconscious emotions and open clear, loving communication.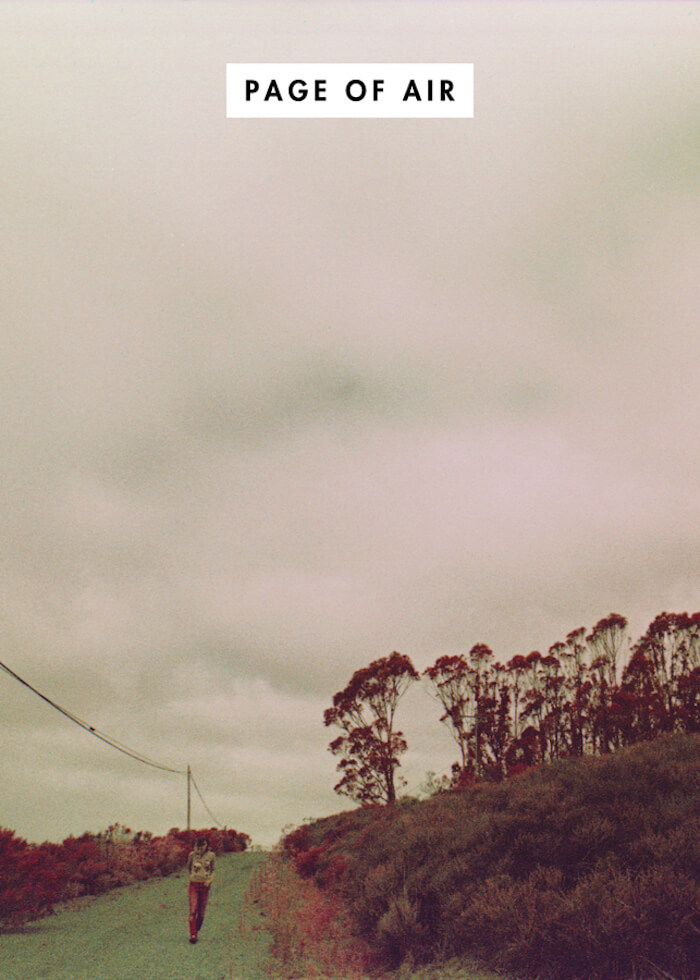 ///
PISCES // PISCES RISING
Queen of Wands
Remember when I said last month was not the time to make any big changes in your life, Pisces? I hope you took my words to heart and got all your internal alignments in order because now IS the time for those changes. And the direction is coming straight from your sweet spot – that big dreamy heart. Queens all carry a center of Elemental Water. As a type, this means that they whatever suit they are in, they lead with their emotional self, always checking in with the heart before taking action. In the suit of Wands, this develops into a kind of emotional instinct for magick that has your name written all over it. October should have you feeling right at home!
Enjoy this cozy feeling, but don't let it make you complacent. Fire needs fuel and it's up to you to provide it in whatever form feels right to stoke the flames. Feeling a need to burn away past disappointments or failures? Great. Feed that to the Fire, but get it out of the way early in the month. You've got more forward-looking pursuits to tend to. What can this Fire burn a path toward for you? What kindling will clear the way most quickly? What are you willing to let go of to make yourself light enough to keep up with the most unpredictable of elements? Look deep into your heart to find what it is you want to manifest, put on that wizard's hat, and get to work.
Pisces stone for October: Prehnite. Prehnite gently releases emotional wounds and provides a deep inner peace that allows motivations and actions to be intrinsically connected to the heart.
///
ARIES // ARIES RISING
Two of Wands
Your journey of Fire continues, Aries! Beginning in July, you've had a string of lessons from the Wands family. From chaos to mastery to play, it's been a pretty well-rounded curriculum. And now in October, it's time to begin to explore the real, tangible possibilities of all the concepts you've opened up to and integrated over the past few months. The twos offer the first spark of practicality in their element, giving us a glimpse into what we can accomplish in their suit. In Fire, it's a promise of magick, of finely tuned instinct, of acting and knowing from the gut. If the Pages ask us to throw out the rule book, the Twos ask us to begin to compile our own personal grimoire based on lived experience.
Being an independent spirit at heart, this should be music to your ears! Essentially, the Universe is graduating you from your studies and offering up an internship where you can put all your hard-won knowledge to work YOUR way. You have four glorious weeks to take advantage of this opportunity. How will you spend them? Have you been eager to get deeper into your practice of magick? Wanting to hone your intuition? Get moving on a particular project  – professional or personal? Whichever aspect of the element it is that has you yearning to jump out of the frying pan and into the Fire, dive in early and keep going all month long. That magic wand isn't going to wave itself and it would be crying shame to let all this incredible potential go to waste!
Aries stone for October: Pyrite. Pyrite is the master stone for manifesting dreams into reality. It promotes the confidence, creativity, and willpower needed to accomplish goals large and small.
///
TAURUS // TAURUS RISING
King of Pentacles
Could this be the culmination of your entire year's journey, Taurus? Or is it just the beginning? The Kings offer us both. Being the last in line on the subtle journey of elemental flavors that is the Court, they hold the satisfaction of completion and the inevitable return to the role of novice in the Page or even the original gift of the Ace. I'd like for you to keep this in mind this month as you celebrate this moment of mastery in your native element. I subscribe to the system that names Kings as the Air of their suit, the intellectual of the bunch. While in some cases this can make the energy veer a bit cold, in the case of the Earth suit, it brings a much needed lightness to the heaviest element.
What can you see about your material world when you climb up onto the Air that you can't when you're down digging around in it? How does your understanding of your world, your place in it, and your ability to mold it change when you consider it with an intellectual distance? My usual takeaway from this card is that the surest path to abundance is to allow and encourage everything in your sphere to be exactly itself, nothing less and nothing more. The appeciation and cultivation of natural inclinations and talents – in humans, communities, situations, even materials – allows us to expend minimum energy for maximum results. And what do we do with all this leftover energy? We'll leave that to the Ace and the Page.
Taurus stone for October: Agate. Agate emanates an energy of gentleness and overall wellbeing. It has a stabilizing influence that allows small concerns to fade away so focus can be turned to the bigger picture.
///
GEMINI // GEMINI RISING
Judgment
Now that your emotional core has been thoroughly stirred by the Queen of Cups' visit last month, Gemini, it's time to sift some of the heavier stuff out of that beautiful mud. All through October, you'll have opportunities to let go of emtional patterns, frames of reference, old woundings, limiting thoughts, and anything else that is generally not in service of your personal evolution. This can sometimes be an unpleasant process, but with all the work you've already done to soothe and renew your emotional body, I don't see it being too painful for you. Instead, my guess is that you'll welcome this wave of release as a well-earned thank you gift from your future self and the Universe for your kind efforts and gestures.
Though you'll be working at this all month, you'll have a major push with the Full Moon on the 24th. I like Full Moons for releasing work, setting intentions and then feeling the pull away as the Moon wanes. You have a lot of time to prep for this one, so make it count. Let go of the little things that don't give you much trouble throughout the month and make notes on things that are a little stickier. These will be your focus on the 24th. Keep the energy in release  – not banishing. The more we stay in a loving mode with ourselves and the rest of the world in our magickal workings, the less risk we have of getting a cosmic backlash. 
Gemini stone for October: Epidote. Epidote is a powerful ally for being made aware of and releasing any attachments or patterns that stand in the way of achieving full potential and enlightenment.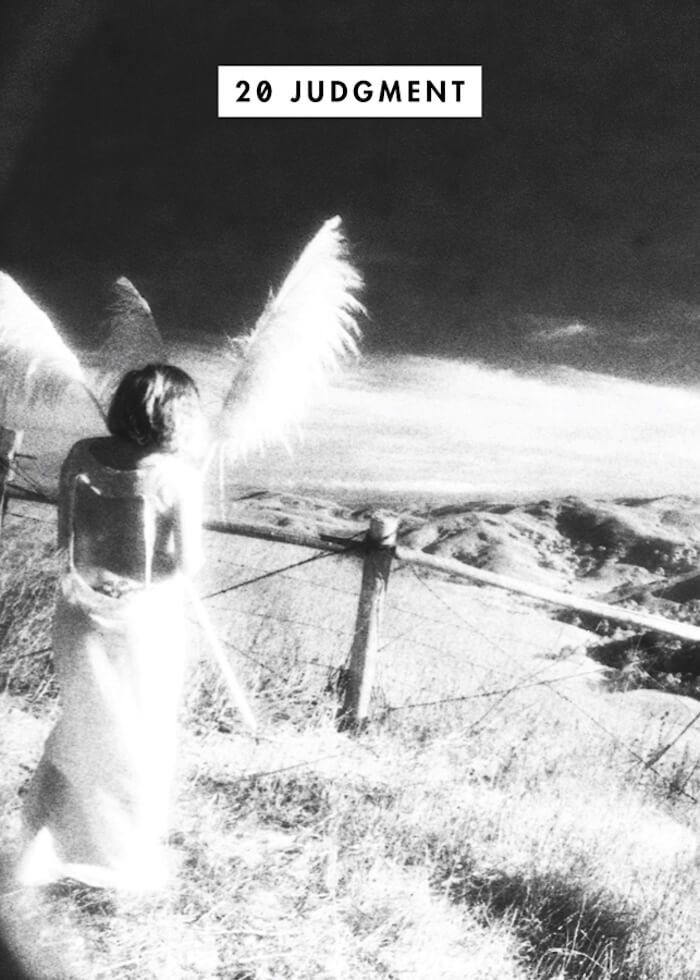 ///
CANCER // CANCER RISING
Queen of Pentacles
You really are getting into the spirit of harvest season, Cancer! The Queen of Earth is all about gathering up the bounty she's carefully and tenderly cultivated and using it to create something magnificently and utterly her own. This level of personal creation requires a level of dedication bordering on obsession. Every card has a challenging aspect and with the Queens, this tendency to shut out the outside world must be managed carefully. Make sure to lift your head up from your project now and then this month. Take daily walks, share a meal with a friend once a week,  go out for coffee once in a while instead of making it at home. Remember –  you are a human taking guidance from a Tarot archetype. You are not expected to embody this archetype in ways that impede your ability to live a healthy human life.
The keyword we want to embrace with Queens is devotion. Pick a project early in the month, one close to your heart, and devote yourself to it. Make it something that really reflects your highest aspirations for yourself, something truly and uniquely your own. This can be work-related or purely personal, private, or intended to shine out to the whole world. The important thing is that it's of you, by you, and in the service of your own happiness and personal evolution. Unsure if what you're thinking of checks all those lofty boxes? Ask your heart. She always knows. You don't want to miss out on this chance to indulge your reclusive side in such a richly productive manner.
Cancer stone for October: Lapis Lazuli. Lapis Lazuli opens intuitive inner vision, allowing the deep insight, self-knowledge, and reflective wisdom needed to fully embody the role of King or Queen of the Self.
///
LEO // LEO RISING   
The Hermit
Ooooo, Leo, I have to admit I'm a bit jealous of your card this month! Being called to get snuggly with wisdom right as the seasons turn is absolutely perfect in my book. As the days begin to shorten in the Northern Hemisphere, it's a wonderful time to be called inward, to pull back on all that beautiful magick you've been pouring forth and take some time to reflect, gather, and regroup.  And for my friends in the Southern Hemisphere – this calculated retreat can be just the thing to get you set up for a gloriously productive spring, spiritually speaking. Any time the seasons shift, getting a moment to really process all that we've learned over the last few months with purpose and dedication is an absolute gift.
So, whichever season you're headed into, consider what lessons this past one has presented and seek out ways to lean further into those teachings. Whether you're curled up alone under a blanket or out on a beach, synthesizing knowledge and experience into fully formed wisdom is a pivotal excercise in spiritual and personal growth. After all, if we don't take time reflect, we can find ourselves doomed to relive the same lessons over and over! Now there's one more piece here that cannot be overlooked under any circumstances: The intention you hold as you churn through this information you've piled up MUST be one of putting the wisdom in a container you can hand out to others. Wisdom is just a plain old secret until it's shared.
Leo stone for October: Sodalite. Sodalite carries a dual influence of inward journeying and discipline. It assists in identifying and staying on the path to greatest personal evolution and expansion.
///
VIRGO // VIRGO RISING
Justice 
Usually when this card comes up, Virgo, I get a strong feeling about a decision needing to be made, a single motion or situation that tips the scales from one side to the other. We so often think of Justice as a pretty heavy energy, a sign that someone or something is going to get what's coming to them – for better or worse. But with you this month, I am seeing things differently. Why not ride the scales of Justice like a seesaw, reveling in the incredible ability we have as intellectual, emotional, and spiritual beings to consider both sides of any debate? After your wild ride through the heady realm of Air last month, even an Earth child like you should be up to the challange. And I have to admit, the mental image this creates brings me great joy.
I'd like to propose a game for you to play all month, Virgo. Whenever you are confronted with a situation or question that seems to have an obvious answer, especially if that answer is "right" or "wrong," just take a moment to try on the other answer for size, just for sport. The idea is to stretch out your thinking a bit, get you out of your comfort zone, expose you to new points of view. You have an incredibly fine tuned moral compass, even if your views dont always mesh with those of others, and with that comes a real imperative to try on different points of view. Without these exercises, we risk falling from discernment into harsh judgment.
Virgo stone for October: Black Tourmaline. Black Tourmaline provides protection from negativity and purification of the energetic field, and helps in establishing and maintaining healthy energetic boundaries.