When Adama Sesay of Lilith Astrology enquired about writing for The Numinous, she also came with this question: so we asked her to share her views on why mainstream astrology is so white …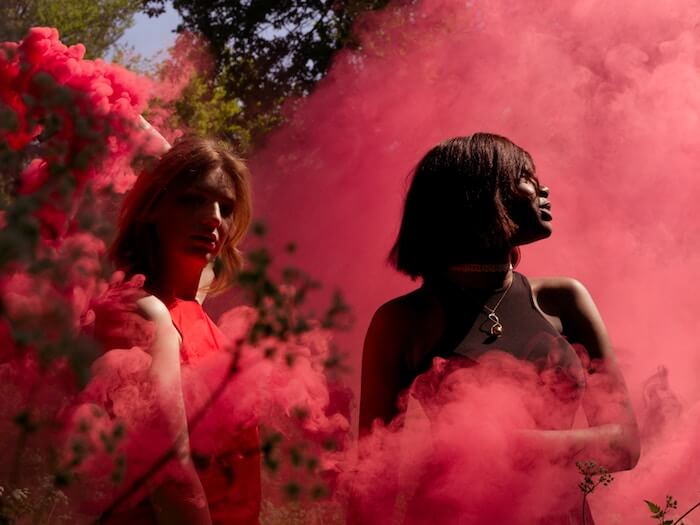 I've asked myself this question since I've started working professionally in this esoteric community. Why are there so few people of color in the mainstream new age movement? And not just in the astrological space—this is a conversation that's being had across various modalities; most notably in Yoga. And while things are getting better, I believe we still have work to do.
After graduating college, I began working for beauty brands managing digital marketing in New York City. Having loved astrology since a young age, this affinity with all things cosmic intensified during my Saturn Return, and led me to shift gears. Wanted to get out of the city and experience the west coast, I moved to Portland, Oregon and begin working for a well-known Astrology and Tarot website. Looking back, I can see now that what felt like a career curveball was the Universe's way of introducing me my life path. After all, I didn't grow up thinking that astrology was something I would do professionally.
Inspired by my time working for this site, I felt a calling to continue my studies, so I enrolled in a series of astrology classes to solidify my knowledge. Fast-forward to today, I founded Lilith Astrology in January 2019.
I see astrology as a way to empower my clients. Understanding your birth chart means unlocking the keys to your life and why you were put on this earth. Based back in New York City, I work specifically with womxn as I feel that all feminine identifying individuals need whatever additional validation we can get in a society still doesn't see us as equal to men. I also happen to be a 1st house Lilith in Leo—my self-expression ruled by the disruptive and unapologetic divine feminine archetype in the zodiac. But it was when I began to look for opportunities to contribute astrological content to media outlets and I noticed a trend—a consistent lack of diversity and representation.
Which lead me to my question: why is mainstream astrology so white?
I don't believe the answer lies in pointing blame, or saying it's racism or discrimination. To me, it points to a lack of awareness. Throughout my career in corporate, I noticed that managers tended to hire people they could relate to, or who they knew through external connections. Most of the time, these networks were comprised of the same ethnicity or race. Entire brand departments would therefore lean more towards one ethnicity, and, as a result, the marketing campaigns and creative they produced would also mainly feature one race.
This is nothing new in America! But, as astrology becomes more mainstream, I see a similar thing happening with what is supposed to be a spiritual and inclusive modality. A practice that helps us see beyond the external and foster an understanding of who we are at soul level. The majority of mainstream outlets (not all) feature mainly white astrologers, while the few "ethnic" verticals include astrologers of color.
As a Scorpio Sun, Mercury and Pluto, I see it as part of my mission to transform this pattern of separation and segregation, and bring visibility to the eclectic mix of astrologers that are flying under the mainstream radar. I believe that the best way to ensure the growth of diversity in astrology (and in the larger world) is through talking about this issue, creating opportunities for astrologers of color, and encouraging mindful inclusion in mainstream media outlets.
YouTube (of course) has helped me discover a plethora of diverse astrologers, practicing both Western to Vedic astrology. Some I have been particularly inspired by include, The Peace Dealer whose Lilith series was one of the inspirations for the name of my own astrology brand. True Brilliance is sheer genius in the way she incorporates mythology into her interpretations. KRSChannel is a widely followed Vedic astrologer who makes the topic easy to digest, dynamic and extremely interesting.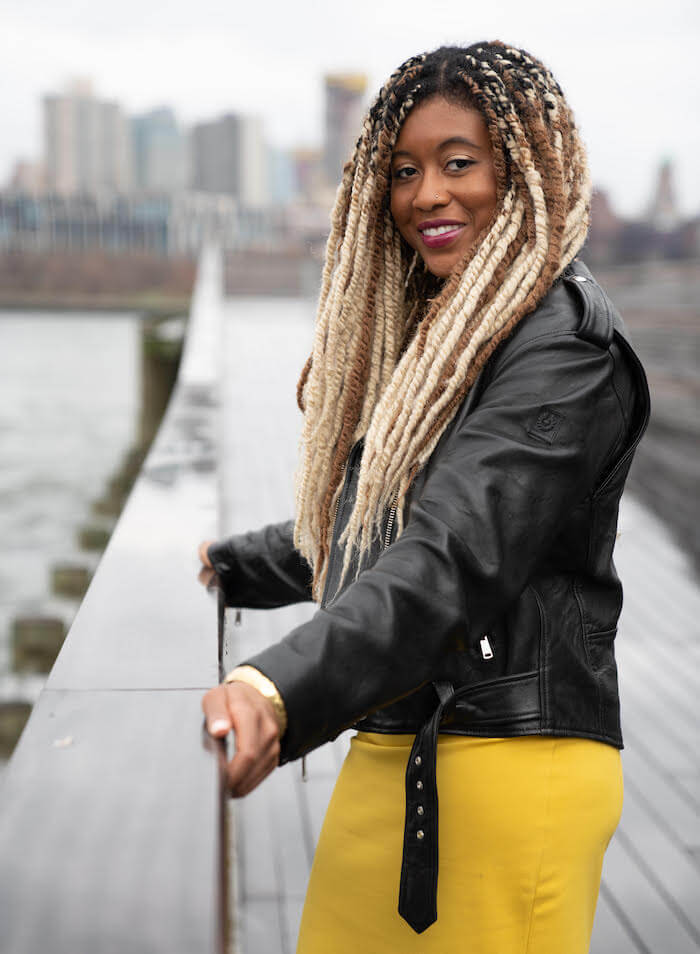 My favorite though is the lovely Nadiya Shah. As a seasoned cosmic veteran, she remembers a time when it was only her and black astrologer Samuel Reynolds representing diversity at the NORWAC conference (one of the biggest meetups for professional astrologers). When we spoke, she told me that attending in 2019 as a speaker, she found it extremely refreshing to see a more diverse group than usual, comprised mostly of millennials.
She believes this is partly because younger generations have grown up with a more diverse outlook, so as more millennials and Gen Z's discover astrology for themselves, we will naturally see an increase in diversity in the space. Nadiya told me, "The world is diverse! I believe that the more individuals who do what is true for them, the more it gives others permission to do that as well. You can't have Astrology without the Astrologer—and so it's important to have a diversity of voices and backgrounds represented."
This has a lot to do with the Pluto in Scorpio generation, born November 1983 – November 1995, coming of age. We have been put on this earth to deconstruct, remove and transform the current systems and structures in our current society. With Pluto in its home sign, we are an extremely powerful group—the first generation with this placement in our charts in over 200 years! Millennials are now just coming into astrological adulthood (post-Saturn return) so now we will begin to see how this energy will manifest.
There are a couple more Pluto in Scorpio Astrologers of color that I love and also want to mention. I recently discovered Corey Randle, a.k.a. The Water Bearer's Tea. He adds dash of sass and humor to his spiritual enlightenment and guidance that brings me so much joy. The lovely Mecca Woods also brightens up my Instagram feed with her fun-filled and playful take on Astrology.
My goal with speaking out on this issue is to raise awareness and encourage the inclusion of more astrologers of color. To challenge the mainstream media outlets to become more mindful in their discovery and inclusion of more diverse and alternative astrologers. And, not least because the practice of readers of different ethnicities, races, and expressions of gender and sexuality, will have been shaped by their often-marginalized experiences of being human—helping to create a more inclusive, and healing, astrological landscape overall.
Discover more about Adama Sesay and her work at LilithAstrology.com or follow her on Instagram @LilithAstrology