Want a more meaningful beach retreat this summer? Colleen Kelly, Bret Caretsky and Madeleine Murphy of the Montauk Juice Factory, share their guide to spiritual Montauk…Images: Elayne Safir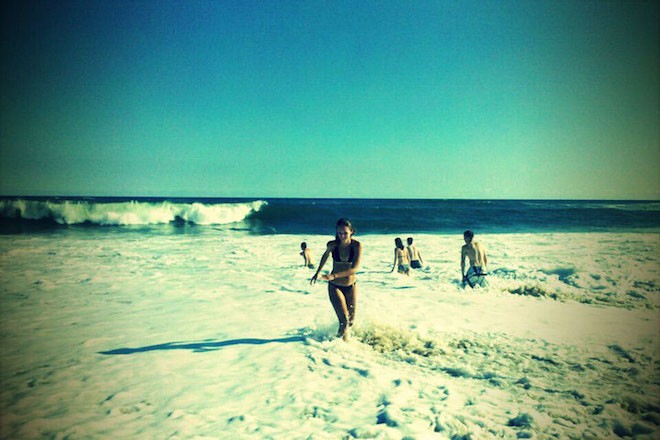 Montauk: it's the energy vortex of the East Coast summer. The air is special up here, charged with a cosmic energy that engulfs and transforms you the moment you cross the stretch. So if you're planning a visit to The End, make the most of the vibes with our top 7 ways to elevate your mind, body and spirit—allowing the blend of salty air and sacred land guide you on an inward journey to the deepest part of yourself.
1. Ground down. Meaning kick off your shoes (and socks) and feel the earth. Enjoy a long, barefoot beach walk is gonna feel extra special since the sand between your toes in Montauk is made of small fragments of clear quartz, leaving you feeling instantly clearer and stronger. Let the negative ions seep into your skin, and balance out the positively charged toxins in your body.
2. Be a litter picker. During your stay, if you see any loose litter blowing down the beaches pick it up and recycle—to give Mother Earth the signal to continue to give back to you throughout your visit.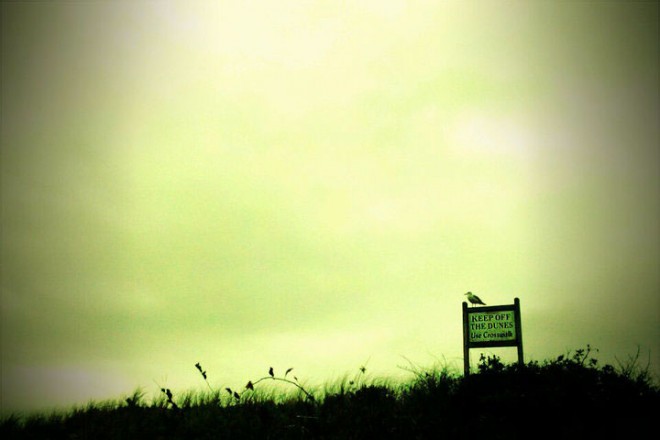 2. Get salty. Visit the Montauk Salt Cave for a holistic and rejuvenating wellness experience surrounded with the healing energy of pink Himalayan sea salts and rocks. Designed to clear toxins from our lungs and nasal passageways, this magical place is deeply restorative for the respiratory tract and spirit. Check out their website to see what salty healing events they have going on. If you're lucky you may even stumble upon a Kundalini class with our good friend and gong queen, Jen Frasher.
3. Salute the sun. Watching the sunrise or sunset can lessen anxiety, stress and depression, since it encourages us to slow down and be conscious in the moment, as we observe every streak the sun has painted in the sky. Soon your mood will match the colors—bright and vibrant—and you will naturally have less headspace for irritability and worry, and more for beauty and joy. We recommend checking out the beaches at Navy Road where you can watch the sun set over the water in the summer months. Visualize the energy from the sun spreading from your crown to the rest of the body while letting the sounds of the water relax your inner being.
4. Get tribal. Weekly drum circles are held on the beach, but you'll have to ask around to try to attend one. It's worth the legwork to connect to the rhythmic beat, tap into your primal side, and unleash your inner wild.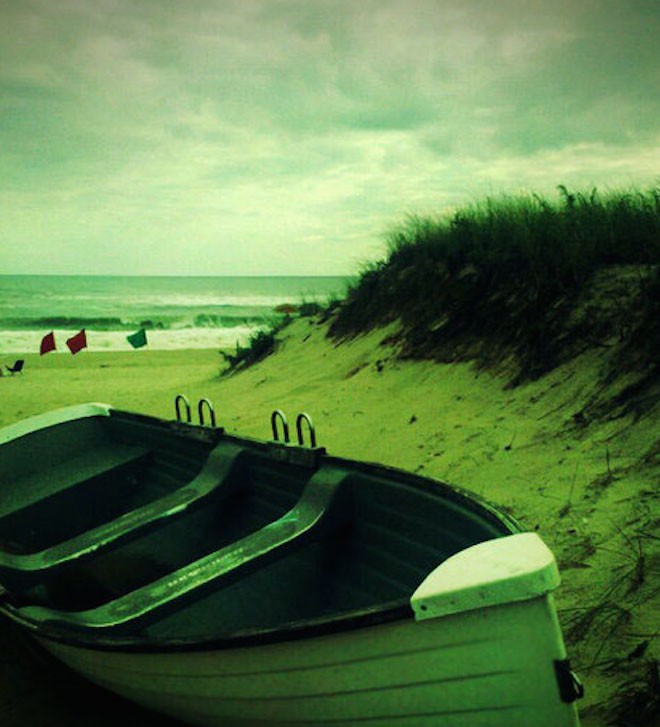 5. Unplug and create. If you're looking for a place to get quiet and seek inspiration, try the walking labyrinth—a hidden gem built by a local community group. Overlooking Fort Pond Bay, this intricate path of stones is a beautiful spot for walking meditations, contemplation and mindful moments. Every step is a chance to remind yourself of something to be grateful for; to let go of something that is holding you back; or to just be fully present in the moment.
6. Get your flow going. Yoga is obviously a yes in Montauk! Our favorite is Yoga Lila (which means "divine play" in Sanskrit) for creative classes in a beautiful, inspiring studio—or try their SUP yoga classes if you are a drawn to the water.
7. Make some magic. A definite date for the diary is the Montauk Magic Retreat. Hosted by Numinous contributor Fern Olivia and rockstar shaman Alyson Charles in a private home by the ocean, you can enjoy daily movement and meditation, beach hikes, chanting, chakra and aura cleansing accompanied, by plant based cuisine and MJF cold-pressed juices. July 20-25 2016.
8. Pay us a visit. This isn't just a shameless plug! Swing by 12 South Etna Avenue to fuel your body and your high-vibe vacay with high-integrity juices and smoothies. Our organic, nutrient-dense juices are made with intentional, purpose-driven recipes to make every cell in your body rejoice.
Inspired by our cosmic surroundings and natural environment, we also offer the MJF Apothecary—a rad self-care line of botanical beauty formulas that are holistic, gentle and effective. Drawing on the wisdom of the earth, the power of the ocean and the magic of the same functional ingredients we use in our raw kitchen, every product is 100% organic and handcrafted in small batches—all designed to keep your Montauk glow shining even longer.
Join The Montauk Juice Factory and Kalisa Augustine for a special Spirit Animal 101 workshop July 16 2016. Learn what a spirit animal is and how to connect with yours, followed by a shamanic journey with sound healing crystal bowls, guided visualization, served up with high vibe raw food and juices. All the details are at this link!