When Gabriela Herstik happened upon the Plain Indians exhibit at the MET, it was a fashionable reminder of her own awakening to  MYSTICAL spirituality. Main image: Karolina Daria Flora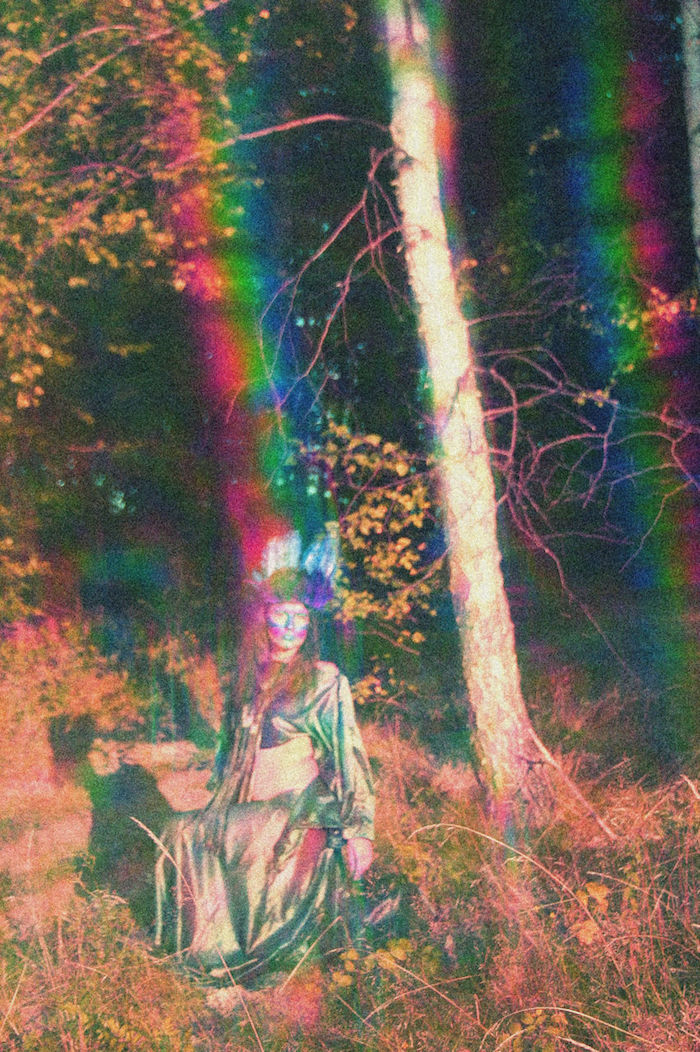 I'm all about synchronicity and the wonderful way our life stories seem to loop together over time. My most recent "moment" came together last week, when for the first time in 10 years I found myself back in the Big Apple. A mandatory trip to The Metropolitan Museum of Art was made, and as I was walking up the beautifully grand stairs to the entrance I saw it – the sign that read; "The Plain Indians; Artists of Earth and Sky."
I first learned about the Navajo and Iroquois tribes in elementary school a decade ago, after my family had moved to Buffalo, NY, from San Diego. Looking back, I can pinpoint learning about the different Indian nations as the entry point to my interest in shamanism and mysticism – a journey that has connected to me to an understanding of whatever it is that truly lies beyond. By learning how the different tribes incorporated a belief in something bigger than them in nearly every facet of their lives, I was inspired to do the same – a way of being that's seeped into my own life day-to-day.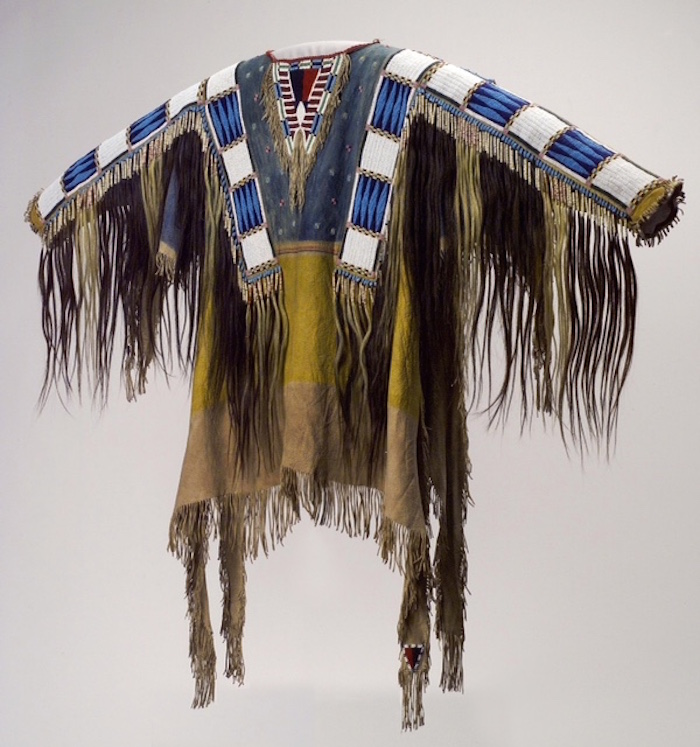 The exhibition turned out to be an incredibly curated collection of Plain Indian art, displaying both the wonderful spirit of the tribes and the incredible talent of artisans across the nations. There were pipes carved with animal spirit guides and helpers; there were painted animal hides recounting tales of battles; there were exquisite war bonnets and, a favorite, an incredible shield embellished with a Buffalo spirit guide.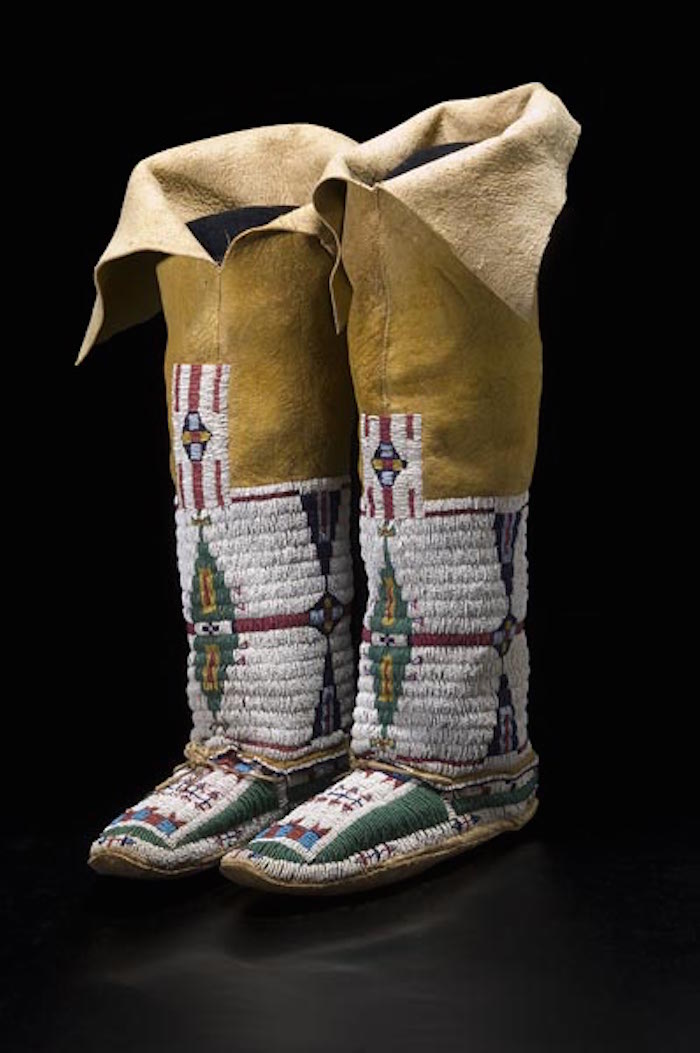 A large part of the exhibition, however, was dedicated to the absolutely exquisite and divine (in the truest sense of the word) clothing. There were hand-beaded jackets in dusty blues and vibrant reds; leggings with horsehair fringe and rich, dark blue beadwork; there was an absolutely breathtaking pair of completely beaded brogues with a matching bag from 1901…there was EVERYTHING a girl for whom fashion – self-adornment – and spirituality will be forever entwined. And all very Etro SS2015…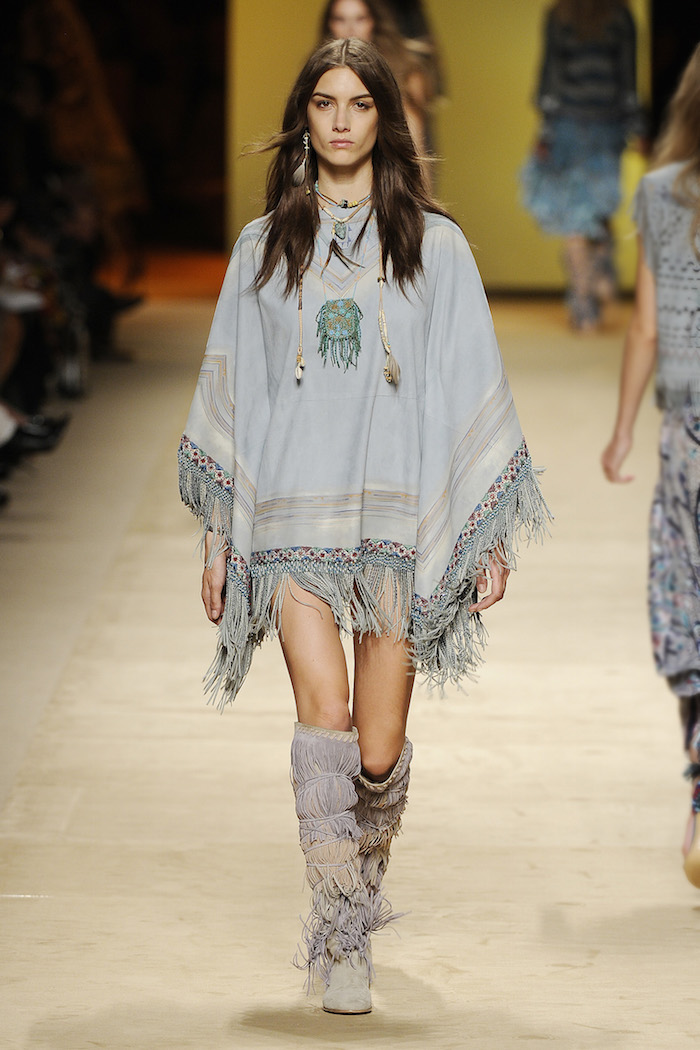 There were also paintings and photographs of the Plains, with the exhibition designed to chronicle the art of the tribes from the 19th century to the present day – a visual account of the experiences of these tribal nations, ending with different artists' personal interpretations of what the future of the tribes may look like. A touching spiritual and artistic experience, the Plain Indians exhibit at the MET was beautiful and mystic and moving.
The Plain Indians: Artists of Earth and Sky is at the Metropolitan Museum of Art in NYC until May 10 2015