Material Girl Mystical World is out May 2 2017. Here's how I wound up writing the book that changed my life…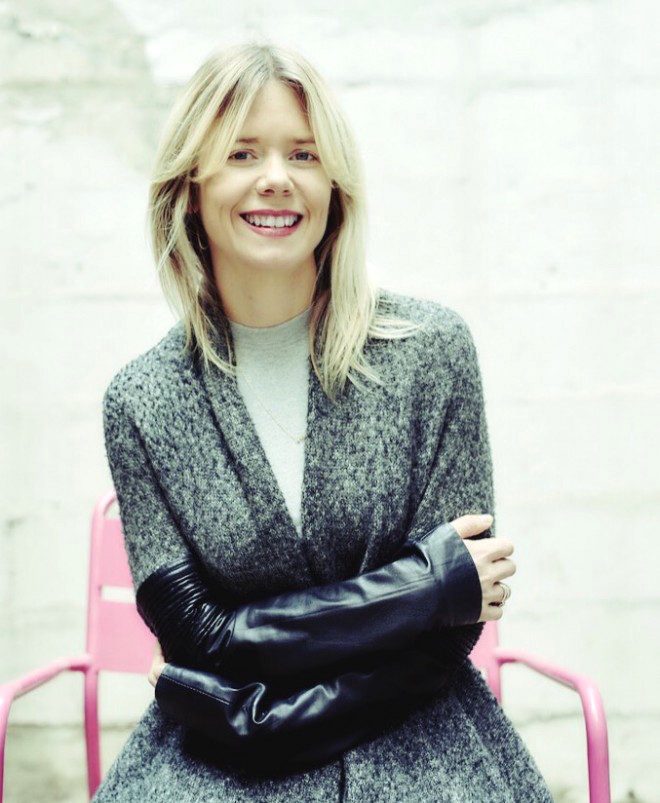 Five years ago I moved to New York City, with high hopes that I was basically going to morph into Carrie Bradshaw—with a closet full of designer shoes, fabulous cocktail-fueled social life, and a column in Vogue. 15 years working as a fashion journalist in London had taught me two things: 1) my sense of self-worth was directly linked to the level of kudos attached to my job, and 2) you could never have too many shoes.
My first apartment was on Christopher Street in the heart of the chichi West Village, and even had a walk-in closet. It also had holes in the wall exposing live electrical cables, and was infested with vermin. With hindsight, this is pretty much a metaphor for the holes in my materialistic worldview. Because it turns out no amount of Cosmos was a substitute for the friends I'd left behind, and that as a lowly freelancer, working out of my dingy kitchen using my ironing board for a desk, I barely even got to wear the shoes.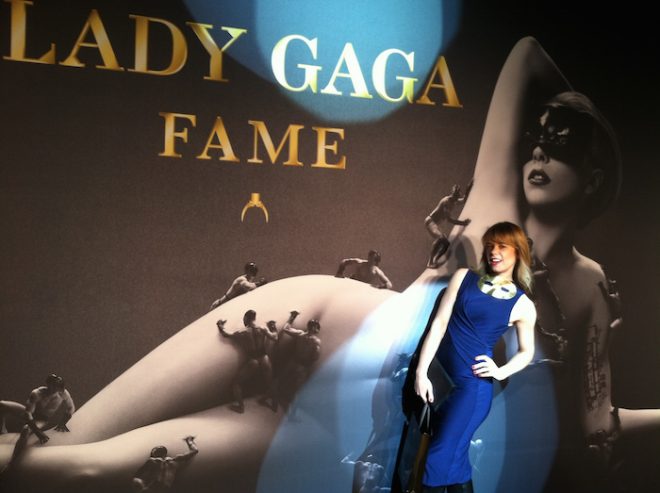 As my SATC dream began to crumble, I found myself questioning everything. Why was my NYC adventure so fraught with anxiety? If none of the editors I tried to get meetings with ever called me back, did I even exist? And how come every Skype with my mum made me feel so angry? As if the physical ocean between us served as a reminder of how emotionally distant we'd become over the years.
Which is right about when I decided to create The Numinous, and in doing so totally flip the script.
Let's face it, five years ago I was kind of an entitled, over-privileged asshole. And definitely not a happy asshole either. Today, I definitely still love shoes. But I've also remembered that, for me, true "success" means being connected to myself and others, and contributing something valuable to the planet. Less conspicuous consumption, more conscious creativity. A journey I've written about in my upcoming book Material Girl Mystical World. Yes, MY book is the book that changed my life!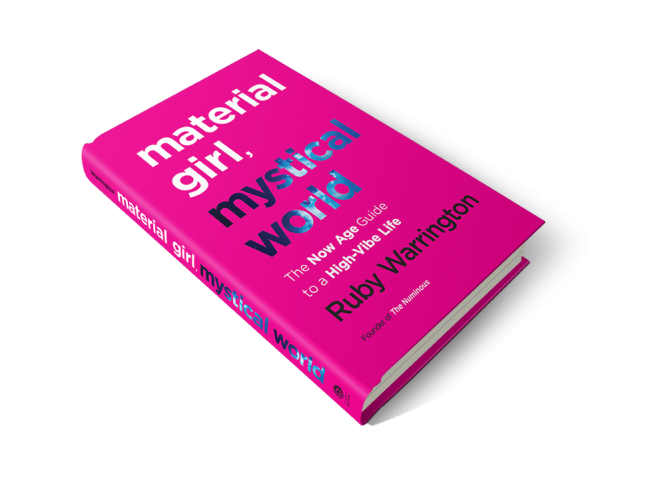 My personal revolution has actually been a result of walking the talk and embracing with an open heart and soul the mystics, the teachers, and the healers I've encountered on my Numinous path. Diving head-first into the transformational experiences of the Now Age, many of which are chronicled in all their far-out, emotional, and often hilarious glory in my story.
All with the aim of showing how (contrary to the Eat, Pray, Love school of spiritual awakenings) you don't have to travel to an ashram in India to find yourself. I found "me" in the heart of NYC! The birthplace of the American Dream—the capitalist ideology that tries to convince us true happiness comes in the shape of a Louis Vuitton handbag. And which, since the Mad Men have made it to the Whitehouse, it is increasingly evident is the root of so many of the evils of the modern world.
So how did I get here? In the book, among other heart-and-mind-expanding topics, I talk about:
Astrology As Basic Life Skill. Raised atheist, astrology was the first thing that ever spoke to the deep human need in me to feel connected to something greater than myself. To feel like I have a unique role to play in weaving the fabric of humanity. This chapter explains the basics of birth chart interpretation as the path to Cosmic connection.
Doing My Dharma. How I came to understand the concept of my work as an act of service—opposed to pursuing a career for the status, the financial security, and the shiny baubles alone. (*When you pre-order the book you'll gain access to a special Dharma School webinar with me, to help you discover your dharma too!)
Finding My Divine Feminine. A deep dive into modern feminism, and how this is intimately connected to the social, political and environmental issues of the 21st Century. Also, how connecting to my Divine Feminine has been instrumental in healing my sexual identity and my relationship with my mum.
The Inner Beauty vs. Botox Debate. Why it's possible to get Botox and still love yourself / identify as spiritually woke. But also how cleaning up your emotional life and doing your dharma, AS WELL AS the yoga and the green juice, is what will truly give you that "glow."
Healing As The New Nightlife. How I have slowly but surely replaced the cocktail highs with spiritual highs, and become a happier, healthier, more compassionate and more WHOLE human being as a result. Who. Freaking. Knew.
###
The book is out May 2 2017 (yes, she's a Taurus—the original "material girl") and the above is just a taster. There's so so SO much more juicy content—and in the lead-up to the pub date I'll be hosting a series of Facebook Lives to introduce the different chapters, and take your questions. Keep following on Facebook and Instagram for more details.
There's also a sweet BONUS PACKAGE when you pre-order! Including the Dharma School webinar I mentioned, an exclusive missing chapter on how to work with Angels & Spirit Guides, and a month's free membership to Moon Club. Get all the details and order your copy here.
So there you have it. THE BOOK THAT CHANGED MY LIFE. I hope my story can help you re-write your own.