A manifesto for change; a new Moon Club cycle; self-care for the soul; Club SÖDA NYC; and what will you donate to Standing Rock?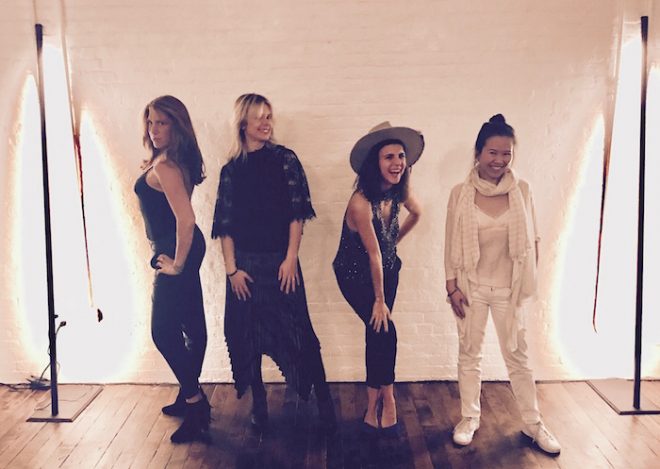 :: MONDAY ::
Finished reading an advance copy of maverick philosopher Daniel Pinchbeck's new book, How Soon is Now: From Personal Initiation to Global Transformation
. Part memoir, part manifesto, Pinchbeck basically lays it on the line—either we actively choose to participate in facilitating a radical global consciousness shift, or we're headed for social, political, and environmental armageddon. Which, as he tells it, is not nearly as scary / daunting as it sounds!
I defy anybody not to feel super inspired by Pinchbeck's vision for a new Earth, and one which truly is within our reach. IF we all get on board—and fast. Reading this against a backdrop of the 2016 Presidential election / Standing Rock, two inter-related situations which, for me, represent the two sides of the current doomsday we find ourselves facing, there's only one answer to the question he poses in the title: the time for action is NOW. Which is why I call it the Now Age!
The book is out Feb 21—please pre-order your copy NOW, since I just decided we'll be reading it together for the very first Numinous book club. Click here to get yours.
:: TUESDAY ::
Sagittarius New Moon…which means the first official Moon Club cycle begins! All our members received their Moon Mission PDF for this moon cycle (11/29—Dec 29) today, with an overview of the cosmic climate, what this actually means for us as human beings, weekly coaching exercises for each moon phase, and a reading for each moon sign. But it's actually totally fine to sign up at any time during the month—as all new members receive a link to the current Moon Mission, and there's some kind of scheduled activity every week.
For example, for next Tuesday's first quarter moon in Pisces, Moon Club members will be invited to a LIVE interactive webinar with Thinx founder Miki Agrawal. One of our favorite entrepreneur activists, Miki is all about starting the kind of conversations that are an essential part of Daniel Pinchbeck's utopian vision for the future. You can learn more about Moon Club and check out a sample Moon Mission PDF here.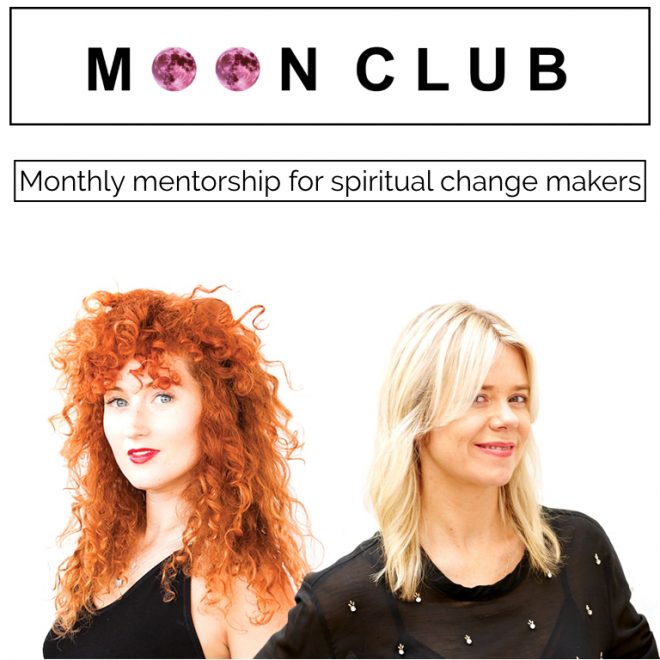 :: WEDNESDAY ::
Favorite, favorite new pampering / self-care treat: the Crystal Ritual Cleanse from colorist-stylist duo Lauren & Vanessa. Which is essentially a wash + blow-dry…with added reiki, crystals and essential oils! Designed to balance and activate the upper chakras (heart, throat, third eye, and crown), the treatment begins with me laying back at a hair washing station and Lauren asking me to select the essential oil I want her to work with. She then places crystals in each of my hands, and proceeds with a reiki treatment and head massage—working the oil into my crown chakra…with more crystals!
The treatment ends with a blowout from Vanessa, and I leave feeling deeply revitalized. And something has obviously worked on a "material girl" level too—literally every person I encounter during the rest of the evening tells me how great I'm looking.
Which, if I'm honest, feels kind of frivolous to even mention against the backdrop of the election / Standing Rock. I'm getting a crystal head massage, while people are (literally) freezing on the front lines? But I think meditation artist Biet Simkin made a great point in a FB post today also: "I almost feel like there is a shame now to post anything that isn't completely depressing. But if you kill our spirit, how will we stand against these dangers!? For what will we stand!? We must remember light! We must remember the spirit inside us!"
As well as time with loved-ones, nurturing our bodies with delicious food, and feeding our minds with inspiring words, it's self-care and pleasure rituals like the above that help keep us connected to our sense of spirit. To what we are fighting for. Yes, the time for stepping into our roles as global change-makers is now. And can't we also feel really great while we do it? Click here to read more and book a treatment with Lauren & Vanessa.
:: THURSDAY ::
Club SÖDA NYC. Another amazing turn-out and crowd for mine and Biet's "sober curious" event—which also made Well+Good's list of top wellness trends for 2017! Top tip from our panel on sober party pre-gaming? Write a gratitude list. I also had the realization during Biet's meditation, that what we're really craving in alcohol is a shift, an "escape," into the right side of the brain—the intuitive, feeling, feminine side, versus the logical, linear left brain. We live in such a left-brain world (deadline-driven, progress-focussed), we've been left with a collective yearning for transcendence  that can often manifest in substance mis-use.
And yes, this shift to a more balanced brain state—where left and right, masculine and feminine, thinking and feeling—work in tandem, is also part of Pinchbeck's Now Age vision. The challenge: investigate ways to get there that are also physically restorative, mentally enlivening, emotionally supportive, and spiritually fulfilling.
:: FRIDAY ::
Making plans to head to The Deep End Club community gathering tomorrow, and donate a bunch of Numinous sweatshirts to Standing Rock. They're super cozy, after all. What have you got to give?