If turning on to your spiritual journey is often described as the process of "waking up", lucid dream coach and Hay House author Charlie Morley explains that actually we can reach the same higher state of being by…going to sleep. He explains all to Lisa Luxx.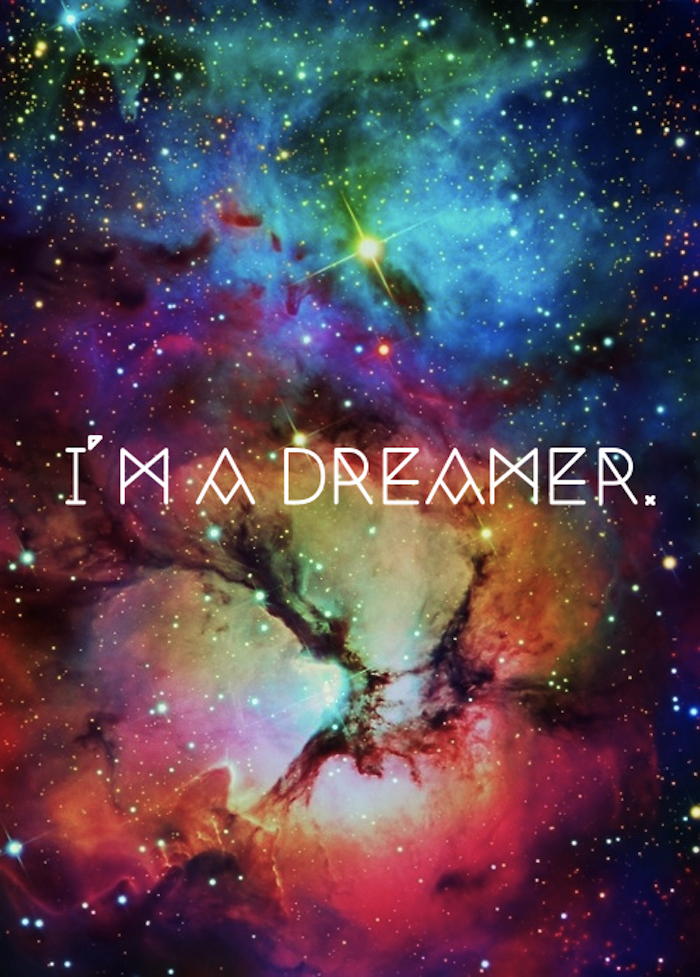 Lucid dreaming is the coveted state of being able to navigate your way around your dreams, like playing in the virtual reality of your own esoteric landscape. Which can be shed loads of fun. For example, Charlie Morley got seriously into lucid dreaming when he was 16, and revelled in the opportunity to have loads of sex and be awesome at skateboarding. But alongside the obvious kicks, lucid dreaming can be used as a technique for enlightenment and even as a preparation for death, while he says one of its key side effects is increased kindness in your waking life.
I sat down with Charlie at the Hay House Ignite event in London for a lesson in the hows and whys of lucid dreaming.
So how do we begin training ourselves for lucid dreams?
There's no quick way to learn lucid dreaming, but there are ways to help your mind move towards the lucid dreaming state. The first is to start remembering your dreams. Keep dream diaries to work on your dream recall and start to get to know the territory of your dreams. Eventually you'll begin to recognize that territory when you're in it, and go "aha, I'm in a dream right now."
What if you're one of those people who never seem to dream?
Our dream world is behind a sliding door, not a brick wall. Those people who don't remember their dreams simply need to ask for a dream before they go to sleep. Try repeating this; "I remember my dreams and I have excellent dream recall." Present tense affirmative works like any good hypnotic suggestion, so say that right before you go to sleep and you're going to have much more vivid dreams that night.
But the work we do to train ourselves is done during the day?
There are more difficult practices such as falling asleep consciously, and a lot of people try going straight to that but they miss the lazy man's option. That is to train your mind in the waking state so that the mindfulness muscles are so strong and so flexed that when you go to sleep at night lucidity will dawn naturally.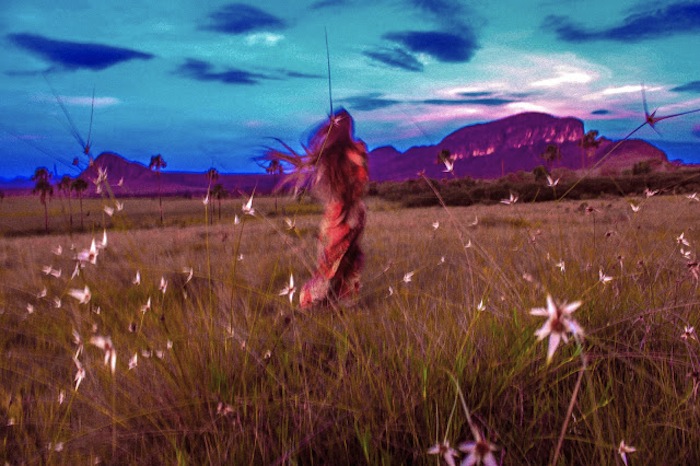 How does working our mindfulness muscle translate in our unconscious mind?
It's all about awareness and recognition. If you spend your whole day walking around going "could this be a dream right now? Can I see anything dreamlike right now?" you'll do the same thing when you're asleep.  In a dream you might ask yourself; "can I see anything dreamlike right now? Oh, there's a pig flying through the sky! I'm in a dream!" And boom. You become lucid.
What is the relationship between lucid dreaming and dying?
Within Tibetan Buddhism, lucid dreaming is used as preparation for death and dying. It's because of a concept called "the bardo". A Sanskrit word meaning "in-between," the idea is that don't just die and are instantly reborn, rather you enter this in-between state, which occurs when the mind stream separates from the physical body at the point of death. The mind stream then flips inward on itself and experiences its own projection. Which is not dissimilar to what happens when we dream.
If you can train yourself to recognize the dream world consistently by having lucid dreams, then at the point of death you might be able to recognize the death process. So rather than going "aha I'm dreaming, great I can fly!" you can go "aha, I'm dead." If you can have the presence of mind to realize you're dead, you're experiencing the mind beyond the limitation of the physical body, and as separated from the Self. So you're experiencing the raw nature of mind. This opens up the potential for full spiritual enlightenment at the point of death.
Wow. So, what changes should we expect to manifest in our waking life through lucid dreaming?
It makes you aware of your own projection. So in a lucid dream you literally recognize that what you thought was real is in fact a projection of your own mind. Lets say that you're having a dream that you're the Queen of Egypt – you totally believe you're the Queen of Egypt, right? In a lucid dream you recognize that you're not the Queen of Egypt; you've woken up to the fact that what you believed was real is in fact the projection of your own mind. So you've trained your mind to see the difference between physiological projection and the reality of the situation. In the daytime state you might be projecting onto someone you're in conversation with, arrogance for example, and then you'll get this moment of lucidity. It'll taste like a lucid dream – it'll be a sudden realization.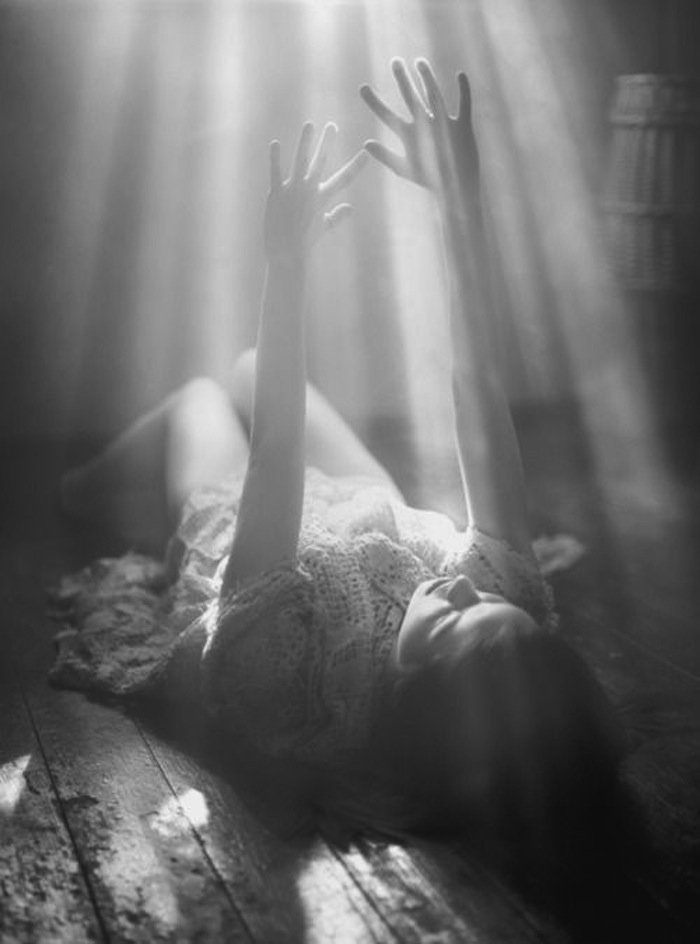 Which makes you a more compassionate person I guess?
I spoke to my teacher about this and he said; "Soon you'll get to the point where you'll recognize a projection before you do it. This is when you really start to open up to compassion." 99% of the times we're mean to each other is because we're projecting onto each other. It's very rare to meet someone who is actually a nasty person. Usually it's the fact that we're so unaware of our projections that we project our darkness on to others without seeing it in ourselves. If we can start to see it in ourselves before we project, we start to open up to more feelings of kindness.
Is there a way to bring that clarity of the bardo into our daily life?
You're talking about is that which isn't constrained within this contained vehicle of me. And yes it is in us at all times. In a lucid dream you see that you're everything. If I dream about you tonight, I know it's not you, it's my projection of you. So I realize that whatever you represent to me has come into my dream to communicate. If we can apply those same contemplations to our waking state we can enter that numinous space while we're awake, while we're doing the washing or going to work, or sitting next to the guy on the bus with BO. We can realize that this is available at all times, if we could only step out of the self and into something bigger.
If you can do whatever you want in a lucid dream and reach a higher state of being, surely waking life becomes dull in comparison…
Lucid dreaming helped me wake up to my potential and see how much more I could be doing with life. In lucid dreams you can fly through the sky, walk through walls and hug your demons. The next day is different. Because you think; "maybe I can fly through my own limitations, maybe I can walk through the wall of my own arrogance, maybe I could embrace the demons of my phobias or my relationship issues in the waking state." The lucid dream becomes a rehearsal for waking life. It's not that you want to stay asleep all day. After a lucid dream you can't wait to wake up and put it into practice.
Dreams of Awakening: Lucid Dreaming and Mindfulness of Dreams and Sleep by Charlie Morley is out now on Hay House. 
Charliemorley.com
Lisa Luxx is the editor-in-chief of Prowl magazine.
@ProwlHouse