A self-anointed "spiritual firebrand," author Meggan Watterson is a sensual voice for the Divine Feminine and a passionate advocate for women's soul F.R.E.E.D.O.M. Oh and she's a triple Scorpio, surprise…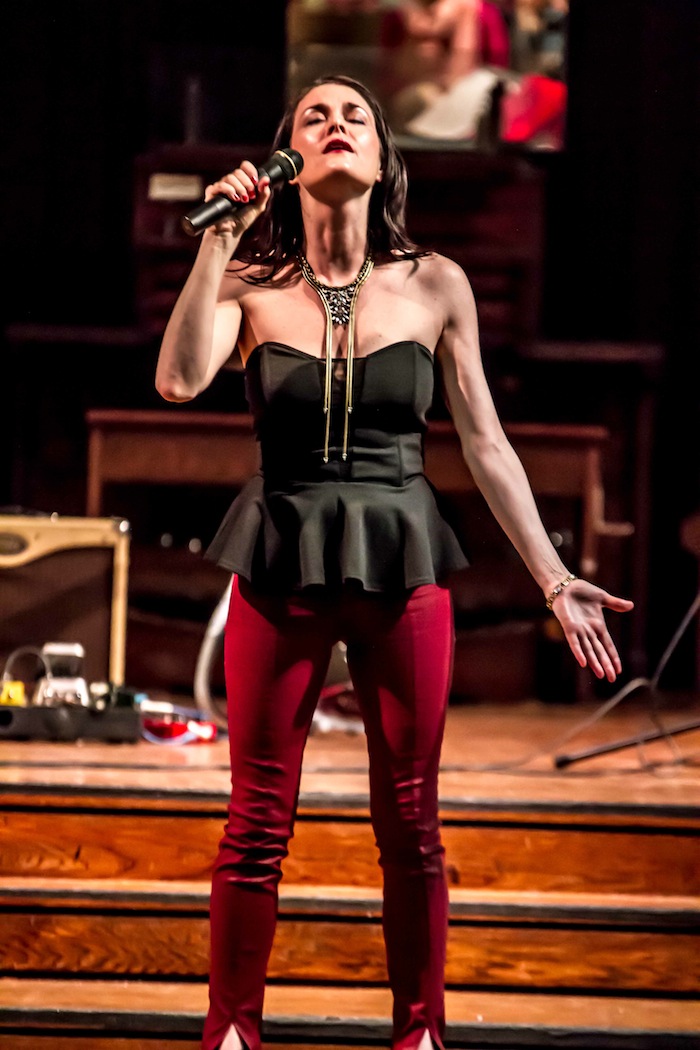 DO YOU HAVE ANY RECURRING DREAMS AND WHAT DO YOU THINK THEY MEAN?
I often dream that I'm a mermaid. I think mostly it's because I'm a triple Scorpio so there's an ocean's worth of water in my chart. But also, I think the mermaid represents the way I have always felt – half of this human world and half of another mystical realm that's beneath the surface of it all. I'm a creature of both worlds.
WHAT IS YOUR MORNING AWAKENING RITUAL?
I light a geranium scented candle beneath a portrait I have of Mary Magdalene and I write a poem to the Divine. A hot, love poem that is 😉
WHAT IS YOUR FAVOURITE FEELGOOD BREAKFAST AND WHY?
I love eggs. My first name even has an egg in it. It's just my "meant to be" breakfast. And I have two cups of Yerba Mate green tea, known in Paraguay as "the nectar of the gods."
WHAT MATRA DO YOU LEAVE THE HOUSE WITH IN THE MORNING?
"Only love is real"
WHAT'S YOUR LUCKY CHARM?
A necklace I often wear of the Cross of the Carmargue or The Sailor's Cross. It comes from the south of France, from this tiny little seaside village called Stes. Maries-de-la-mer. That's where Mary Magdalene supposedly came ashore after fleeing from the Romans in the wake of the crucifixion. It represents the passage from 1 Cor 13 about "Faith, Hope, and Love."
IN WHAT WAYS DO YOU MOST EMBODY THE TRAITS OF YOUR SIGN?
I do all things with great passion.
WHAT OTHER ELEMENTS OF YOUR CHART DO YOU RELATE TO THE MOST?
I don't have a lick of earth in my chart, and that just makes too much sense. I am always interested in attaining is more grounded, concrete, earthly attributes. But I have spirit in spades.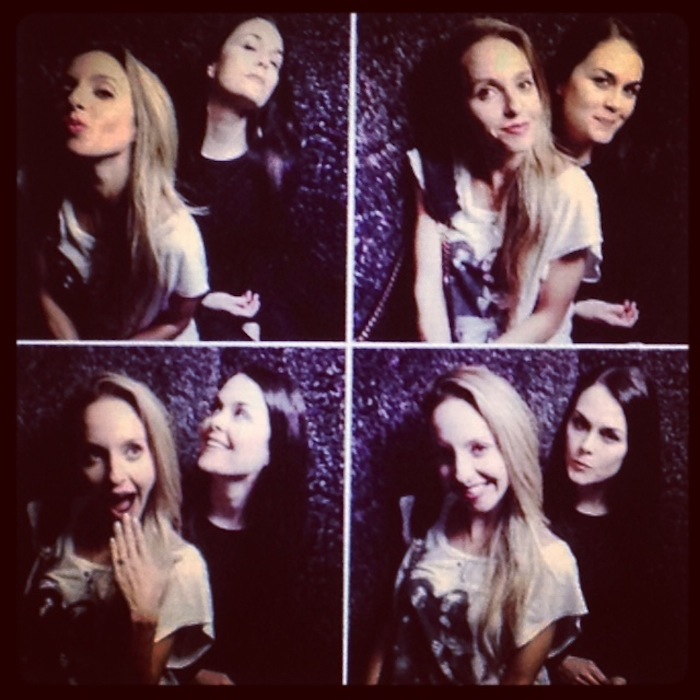 WHO IS YOUR GO-TO GURU, AND WHY DOES THEIR WORK RESONATE WITH YOU?
My own soul-voice! No other voice outside me will ever compete with the truth and clarity I find within.
AND THE HEALER YOU HAVE ON SPEED-DIAL?
My ladyloves are really my healers. Gabrielle Bernstein, Danielle LaPorte, Kate Northrup, Alisa Vitti, Latham Thomas, Donna Freitas…all of these ladies have a spiritual superpower that somehow feeds, heals or nourishes me right when I need it most.
WHAT'S THE ONE UNIVERSAL MESSAGE YOU WISH WOMEN COULD GET THEIR HEADS AROUND?
You are sacred simply because you are female. Loving yourself fiercely will change the world. The most important work you can do in this life is to cultivate your capacity to love.
AND HOW DO YOU DEAL WITH NEGATIVE THOUGHTS?
I bombard them with an inner barrage of kisses. Then they morph into something lighter and leave. Smile.
RETAIL THERAPY IS…?
Divine!
WHAT'S YOUR POWER OUTFIT?
Tight red pants and a sexy black top. Totally my sacred uniform.
AND WHAT MAKES YOU FEEL BEAUTIFUL, WHY?
A hot shower, because it's just so delicious.
YOUR LAST CONVERSATION WITH THE UNIVERSE WENT SOMETHING LIKE…?
"What do I do with all these sexual energies?"
"Isis, baby. Isis."
AND WITH YOUR PSYCHIC GUIDE?
Ditto.
WHEN DID YOU LAST WITNESS MAGIC IN ACTION?
After having that dialogue with my soul-voice about needing to check out Isis, a woman from the retreat I led at Kripalu last weekend sent me energy meditations called the Alchemies of Horus and the Sex Magic of Isis. It's based on the channeled text called The Magdalen Manuscript. Boom. Doesn't get more magic than that.
WHAT'S ON YOUR VISION BOARD RIGHT NOW?
The words LOVE, TRUST, and SURRENDER.
YOUR MISSION IN YOUR CURRENT EARTHLING INCARNATION IS…?
To be divine love incarnate.
Meggan Watterson is the author of 'Reveal' and will be speaking at Ignite! An Urban Retreat for Your Mind, Body & Spirit in London on 8th March. Tickets available at: www.i-can-do-it-ignite.co.uk