At last! Numinous resident Tarotscopes queen Lindsay Mack has created a digital course on how to read Tarot. Ruby Warrington explains why Lindsay's Tarot For The Wild Soul is an invaluable tool on your soul journey …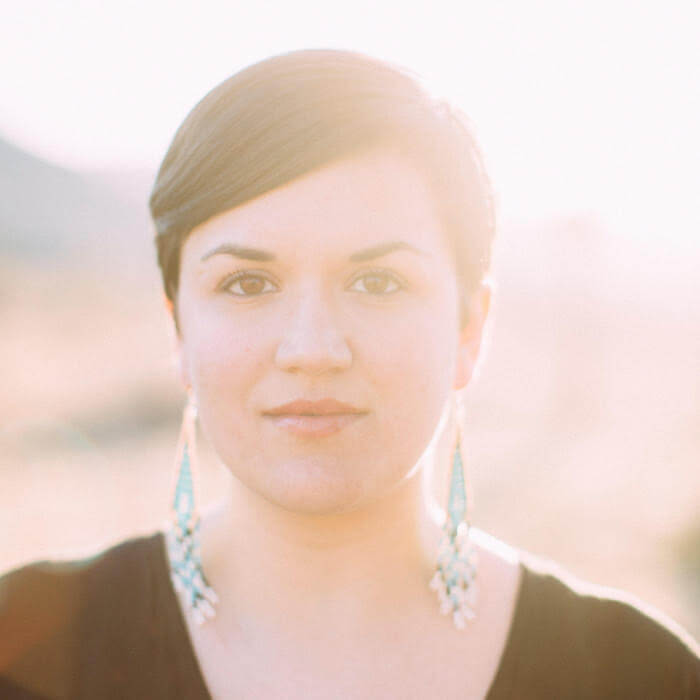 I first met Lindsay Mack about two and a half years ago, when I interviewed her for my book Material Girl, Mystical World. I'd become aware of Lindsay and her work after we ran this interview with her on the site—and there was one quote that had really stood out to me.
"I read Tarot for people's soul expansion—meaning I read in a way that helps them to wake up to the truth of their being."
Woah. I was still in the early research stages of my book, and I didn't know at the time that this sentence was essentially tapping into what would become the BIG message of MGMW, and my work in a wider sense.
I have since come to believe that seeking to unpick the conditioning that keeps us small, fearful and compliant, thus connecting to our individual truths, and then making our life choices from this place, is at the essence of our spiritual work, and our evolution both as individuals and as a collective. And in Lindsay's hands, the Tarot becomes an amazing tool for exactly this.
After our first meeting (which I wished could go on for DAYS, that's how good it is to hear Linds speak on her soul subject), I invited her to become a regular contributor to The Numinous. She's since been writing our monthly Tarotscopes column and recording weekly Tarotscopes videos—which regular readers + viewers will know are not only off-the-hook accurate, but delivered with the utmost love and compassion for our individual journeys.
And so, I could NOT be more excited to share that Lindsay has gone and created a TAROT FOR THE WILD SOUL digital course! YES. Like all the most evolved modern mystics, Linds is dedicated to empowering others to use these ancient tools for themselves, and this 8-week program is a deep-dive into the Tarot as medicine.
Course dates: October 3—November 21 2017
***IMPORTANT*** Signup is only open through October 1 2017 (and the course won't run again until next year!)
You can click HERE to learn more about Linds and her work and sign up—or read on below for more details on the course itself!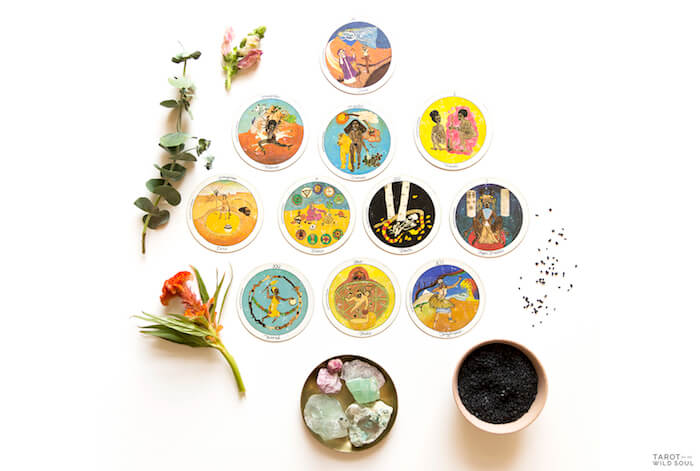 An eight-week guided immersion into how to read Tarot, participants will receive 13 instructional videos, 10 pre-recorded audio meditations, weekly rituals and practices to do with their decks, a beautiful PDF document for journaling, gentle homework assignments, access to a private community Facebook group, and an abundance of weekly bonus material, all to support them on this journey.
The eight weeks will be structured as follows:
Week 1—What is Soul Tarot?
Week 2—The Major Arcana :: The Sacred Macrocosm
Week 3—The Swords :: Mastering Brain Chemistry
Week 4—The Cups :: Trusting One's Intuition
Week 5—The Wands :: The Sacred Fire
Week 6—The Pentacles :: Living Spiritually in a Material World
Week 7—The Court Cards :: The Master Level
Week 8—Going Deeper
For the full low-down + pricing and payment plans (it's SUPER affordable btw!) click HERE. 
Lindsay and I also will be hopping onto a Facebook Live at 2pm on Thursday Sept 28, so log on and join us there if you have any more specific questions about the course—or ask in the comments section here. I for one cannot wait to get deep and soulful with Lindsay this fall!