Love is love, and even a tantric Tinder hook-up can be your route to sexual healing says Hanna Bier. Artwork: Oscar Delmar via Behance.net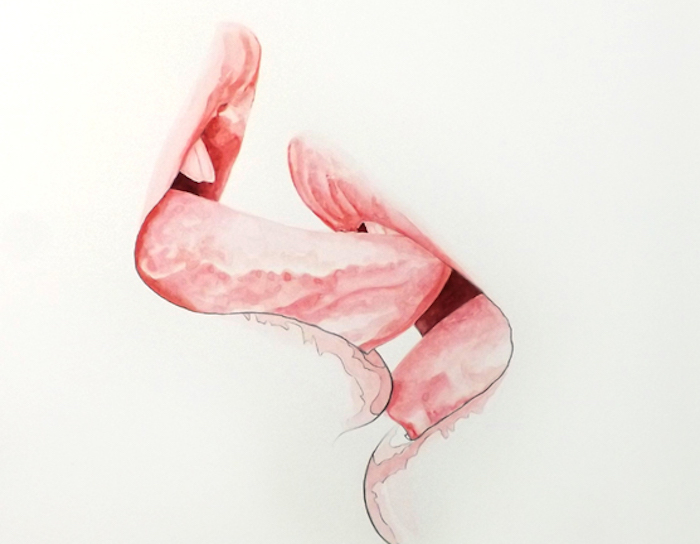 There's lots of righteousness around sex and spirituality. It's easy to fall into the trap of thinking that sacred sexual union can only be enlightening if it happens between the manifest yin and yang, man and woman, in a solid relationship agreement. But we all know that this isn't always how it works in our day and age. With so many beautiful humans to fall in love with, so many genders, sexual orientations, and ways of coming together, boundaries have blurred.
And as we break free free from the man/woman gender discussion, allowing ourselves to love whoever we want to love, a new level of sexual awakening is occurring – in which each and every fuck can be an opportunity to elevate the world to a higher level of consciousness.
But generations of religious dogma, Hollywood storyline and societal conditioning still have a way of fucking with our thinking, making it easy to jump to the conclusion that something as non-committal as a one-night holiday fling can't possibly awaken our Kundalini.
So here's the truth: Love is love.
The love you feel for yourself, for your parents, for the world in general, and for your favorite fuck buddies is all of the same quality. Love doesn't get more valuable when we put rings on each other, call each other fluffy nick names, and impose rigid rules on our relationships.
There is a dire need to feel safe and connected in the world right now, and this comes with the misconception that by attaching ourselves to another person by means of official papers and jewelry, we will finally find the security we crave.
But deep within, we all know that our path to safety is 100 per cent related to our root chakra – and has nothing to do with elaborate wedding vows. Connect to this truth, and it's possible to shack up for one night and feel more commitment and presence with this person than with the husband who only stays in his marriage because the moral code that has been imprinted on him that says divorce is wrong.
Have this in mind when you're partying it up this holiday season. The only spiritual task you have is to learn to love truly and deeply. If you meet someone whose heart and soul you'd like to fuck open – for one night only – consider it your divine mission!
So what does this look like?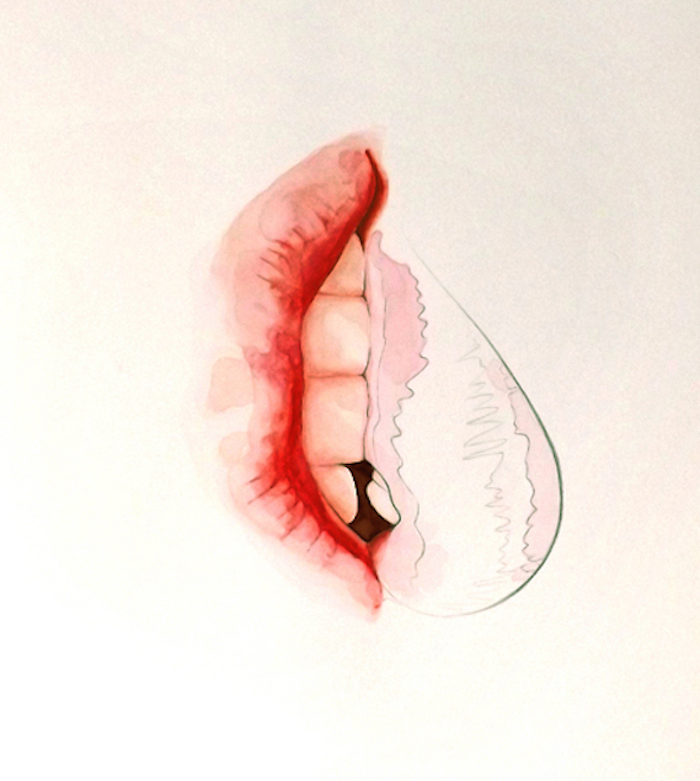 Step #1 Set an intention
Before getting started, turn inside and connect to why you are doing this. Here are some questions to ask yourself –
What is my intention for this union?
What I you want for myself?
What do I want for the person I am having sex with?
What I you want for the world?
Remember to open your heart and make LOVE your bottom line. May every fuck be holy and be of highest service to the world.
Step #2 Cozy up
A holiday fling doesn't have to be about mindless banging. In fact, the female body needs quite a lot of relaxation and trust in order to be able to fully open. If this is a new concept to you, read my article "How to be Intimate" here: https://the-numinous.com/how-to-be-intimate/
Sometimes what helps with the opening is copious amounts of eggnog, but since you probably wouldn't go to yoga drunk, try not to enter the temple of sexual enlightening completely hammered.
Instead, work up the boiling point by exploring each other and really being present with the other person. Make it slow and deep, because if done right, your holidays can be a banger, not just a shallow exchange of body fluids.
Step #3 Get polar
Create sexual chemistry by playing with your sexual archetypes, your feminine and masculine side.
Every human soul consists of two sexual archetypes, and every person has both a feminine archetype as well as a masculine archetype. This isn't necessarily related to you living in a male or female body, it is merely a description of the two polarities that are at play in you.
The feminine archetype is the part of you that is soft, that likes to go deep, that feels into everything and likes to fill up with beauty and tenderness. This archetype thrives when she is being adored and worshipped.
The masculine archetype is the part of you that secures the perimeter, so that the feminine archetype can let go more fully. He is the one who waits for the opening, so that he can go deep and penetrate fully. This archetype is more linear, it is about breaking free and thriving with challenge.
Most humans have a strong connection to one of these archetypes as their sexual essence. If you know your sexual essence, feel free to amplify it to create more polarity with your counterpart. You might also have a feeling for the primary archetype of the other person and choose to play the polar opposite.
Again, it doesn't matter what your body looks like, what gender role you identify with or who you are having sex with.\
The key to strong chemistry is in amplifying your differences – if your partner is playing princess, pin them down, and show them who's boss. If you want to soften and open, let the other person dominate. Boring sex comes from lack of polarity.
With that said, Happy Holidays. May your fierce love elevate and uplift the world!