If you are what you eat, the same can be said for what you speak – this is the all-empowering philosophy of NYC fitness guru and motivational speaker Patricia Moreno. She shares an inspiring podcast on making 2014 the year you become the Master of Your Mouth, and explains how this will help you create the life you are here to live. Portraits by Sumner Dilworth. Styling by Victoria Case. Hair and makeup by Takako Yamamoto.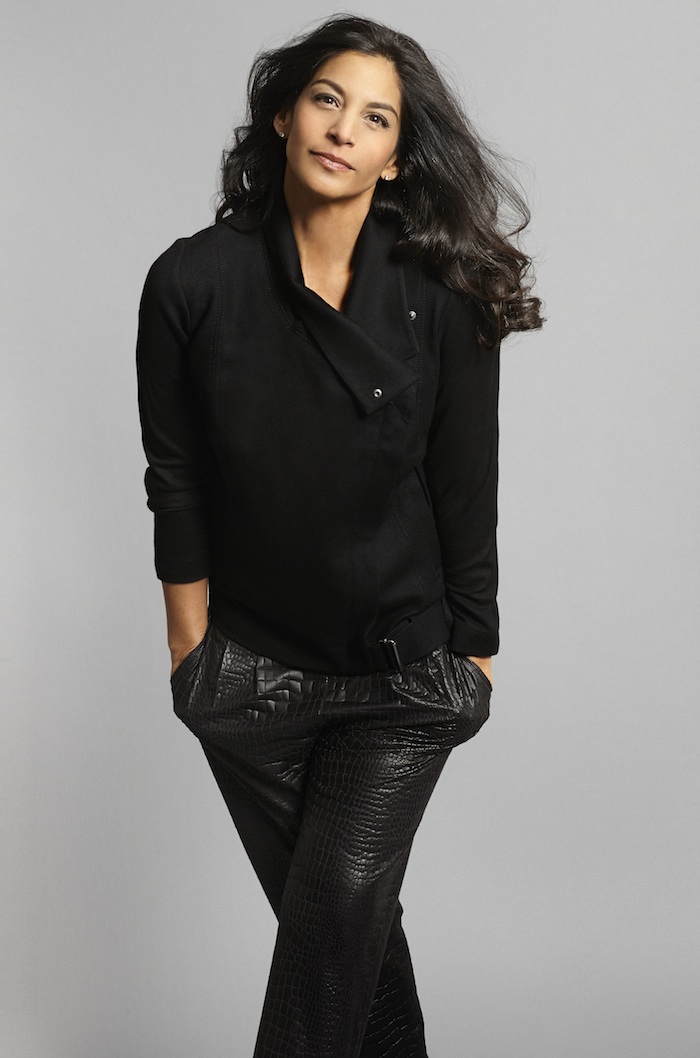 LISTEN TO PATRICIA'S INSPIRING PODCAST FOR THE NEW YEAR HERE:
The philosophy that you are what you speak is key to Patricia's teachings as a fitness professional. Her cult workout, intenSati, begins with a ten minute sermon on our attitude to the challenges we face in life – the idea that each and every one, be it a cardio drill that feels like it's going to rip your lungs out or a difficult relationship with your mother, should be embraced as a powerful agent for change. That living in your comfort zone is like denying your soul it's chance to evolve.
Recently, she's been taking this message out of the studio and into the wider world – she even gave a TEDx talk last summer on the subject of Living With Positive Discipline. Here she explains why we self-sabotage, and how talking ourselves into our personal power becomes its own spiritual practise.
WHO HAVE BEEN THE MOST IMPORTANT TEACHERS ON YOUR PERSONAL JOURNEY AND WHY?
Lauren Zander, founder of the Handel Method, played a big part in helping me understand the power of personal integrity. When I started coaching with her in 2004 I learned something that to this day is the single most powerful lesson I know; the ability to keep my word to myself and get myself to follow through on what I say I will do as well as tell the truth and be transparent. Most recently I have been studying under Dr. Joseph Michael Levry, who has a PH.D in metaphysics and is the founder of Naam Yoga. In the shortest amount of time he has made the biggest impact on my life. He's mentoring me on evolving the intenSati method in ways that will significantly improve the results people will see from participating in my classes and workshops.
WHAT ARE THE MOST COMMON WAYS WE SABOTAGE OUR OWN PERSONAL DEVELOPMENT, AND WHY?
I believe that we sabotage our efforts unconsciously. When we decide we want to lose weight, start a new business, have more success etc, we are making a conscious decision to change. Usually we want to make these changes because in some way we are suffering, or we feel we don't have enough of whatever it is we say we want, so we set a goal for ourselves. Pain is a great motivator. After we get inspired to set a new goal and we take action and we feel better, because taking action and actually doing something about the so called problem relieves some of the tension or suffering. But then we drift back to our old unconscious habits, the habits that got us where we are in the first place – overweight, struggling or unsuccessful in some way.
The way to create positive and lasting change is to work on a physical, mental and spiritual level. We often focus on making physical changes, which is only 10 percent of who we are. Unless we add mental and spiritual exercises to evolve our whole self we will find ourselves in an endless cycle of two steps forward two steps back. Adding meditations, visualizations, affirmations, prayer, forgiveness and gratitude practices to your action plan will insure that you affect the shift you want in your total being.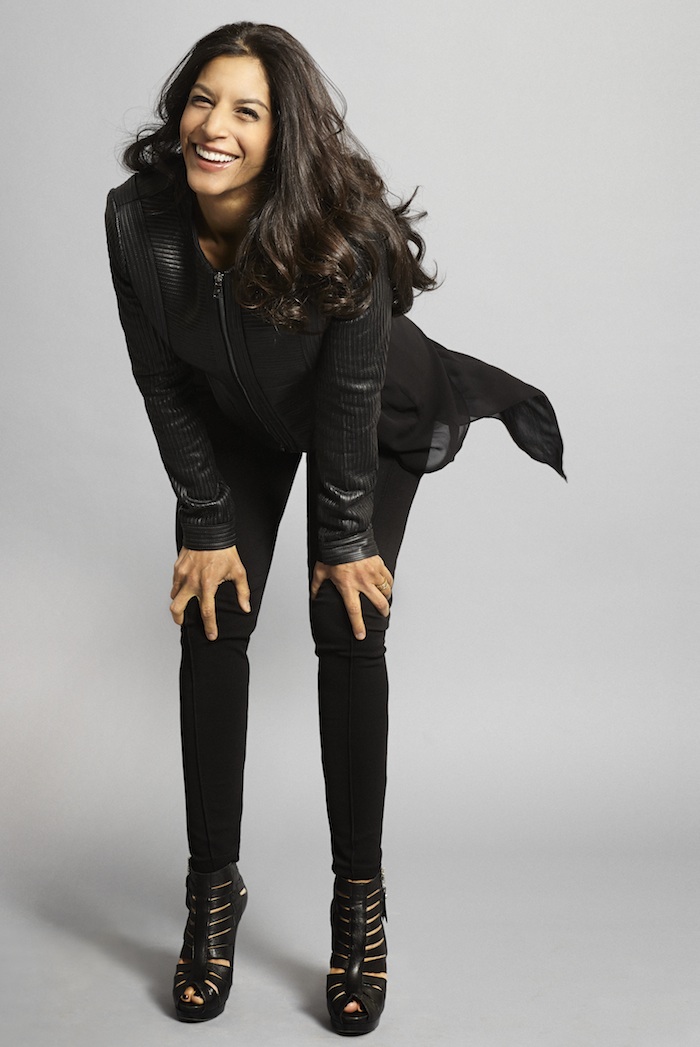 BECOMING THE 'MASTER OF YOUR MOUTH' IS A BIG THEME FOR YOU. IN WHAT WAYS (USING WHAT WORDS AND PHRASES) CAN WE EACH BECOME OUR OWN GURU?
The quality of our life is directly related to the quality of our thoughts. The more time we spend complaining, talking and sharing about what's wrong, what we don't like, or what is missing from our life, the more time we are spending in a state of feeling lack, unsatisfied or like a victim of life. "Sati" means "mindfulness," which is the basis of all my teachings, the idea that making conscious choices and exercising the power we have to choose what we think, say and do.
It is easy to be negative, to complain and to be pessimistic. First of all it gets us off the hook of having to take any action and possibly failing, getting uncomfortable or facing our fear. We have to train ourselves to wake up to our power and realize that that we have thoughts, but that we are not our thoughts. By relating to our thoughts and our words as powerful and life changing we can use our words to transform our life instead of using words to describe our life.
WHAT ELSE IS IN YOUR SATI WARRIOR VOCAB?
Be grateful for what most people take for granted. This is a big theme of intenSati and Sati Life teachings. When we become more grateful we realize how blessed we are with what we already have. How often do we stop to realize what a miracle and blessing it is to simply be alive? The Dalai Lama teaches that to have a human incarnation is very rare, and just contemplating this will help us value life more. Most of us spend more time wishing things were better, wishing we had more and in the process we forget to start by appreciating and using what we have.
IN WHAT WAYS DOES THIS BECOME A SPIRITUAL PRACTICE?
I believe everything is a spiritual practice – because we cannot separate the physical, mental and spiritual parts of ourselves. When we expand our awareness of ourselves and see that how we do anything is how we do everything, we can make buying groceries and doing dishes our 9-5 spiritual practice, by doing it with the intention to serve others, to be present and appreciate being alive.
HOW DO YOU SHARE THESE TEACHINGS WITH YOUR KIDS?
Our kids do what we do not what we say. They learn by copying our behavior, our words, our expressions and our choices. As we change how we interact with life, each other and the world we are showing them, and that is the most powerful way to teach, by being the change we want to see in our children. One of the most powerful things I heard in regards to raising our children is that our voice becomes their inner dialogue. When we are constantly pointing out what we don't want them to do, what they are not doing enough of or what we are disappointed in then their inner dialogue becomes a recording of that. Point out what is right with them, what they are doing well, what options they have and, most of all, make sure they know on a daily basis that they are loved no matter what. Never assume they know you love them, tell them and show them.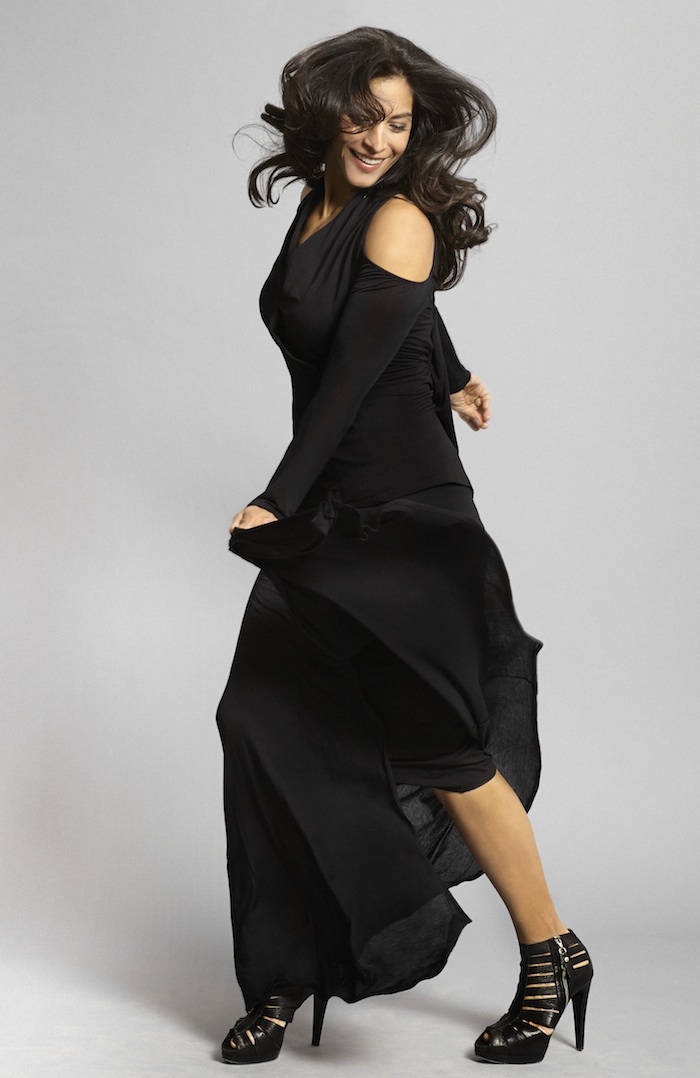 WHAT WILL BE YOUR BIG MESSAGE IN THE COMING YEAR, AND WHY IS THIS SO IMPORTANT TO YOU?
I have declared 2014 the year of being a Messenger of Love, and devoting ourselves to being of service. If each one of us takes on being of service in small and bigger ways, in one year we would see a significant change in the world. Being of service to me begins at home. Instead of wishing your husband, wife, child or parents would understand you more, help you more, love you more or give you more, focus on what you can do to make their daily life better. Do the dishes more often, say I love you more often, show your appreciation on a daily basis, and go out of your way to make life easier.
Then expand that to your community, school, gym and work life. Look for opportunities to volunteer, help out a co-worker, motivate a gym friend, help someone with homework, uplift and acknowledge others daily. Then focus on how you can use your talents and gifts to help on a bigger scale. How can you serve more people with your business, how can your work serve more people on a regular basis. What difference do you personally want to make in your world?
This is important to me because my teachings are about how to live a life you love in a body you love. The access to this is by being loving, grateful, compassionate, kind, generous and authentic. When we are focused on being of service, we are looking at what we have that we can give, and so we are fulfilling our soul's work and divine mission to make the world better a better place – because here we are! Our service is the price we pay for living on the earth and it is what will lead to us all being more fulfilled. At the end of our life, the difference we made in people's lives is what will matter most.
For information about upcoming talks, workouts and workshops with Patricia Moreno, visit www.satilife.com
@intenSati