With her Embrace The Light photography healing sessions, Moon Club member Tanya Alexis is helping others share the beauty of their energy with the world …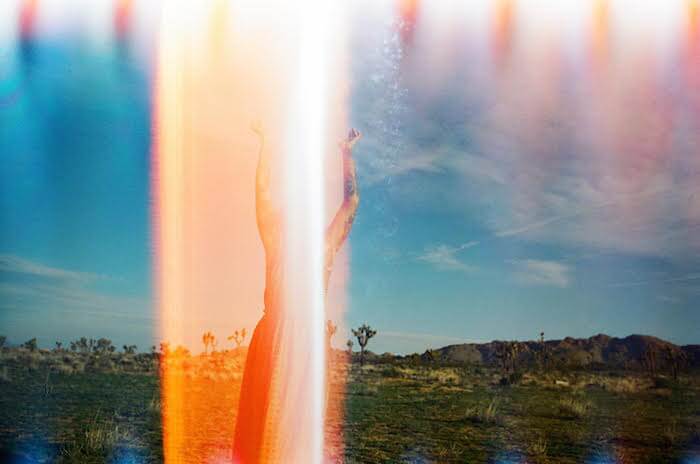 A photography healing session is …
The aura adventure begins at a location where feel you are your most authentic self: in your home, at the ocean, in the woods … anywhere you feel joy! We will find a quiet spot and you will spend 15 to 20 minutes receiving Reiki channeled through me.
After your healing session, we will spend the next 40 minutes photographing you at your most peaceful, at your most joyful—meditating, dancing, twirling, moving your body in any freeing manner that makes sense to you in that moment. During this time, I will shoot 36 frames of film.
Following the session, you and I will sit together while I rewind the film, holding an intention of authenticity and love. When the time is right, I will open the bottom of the camera to let the light in, to let your light in.
One to two weeks following our session, you will receive three to seven beautiful color photographs. A completely unique mixture of film, you, me, and light, they are not to be photoshopped. They will be yours to keep as a reminder of who you truly are, your vibrant spirit.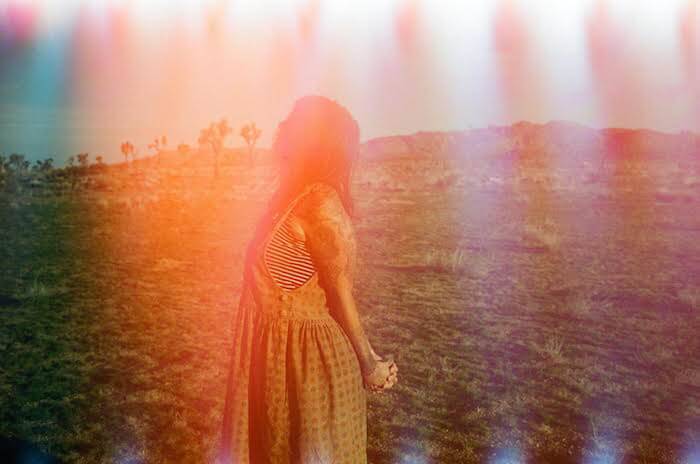 The inspiration for the idea …
My partner passed a few years ago, and on the anniversary of his death I went to the place we spread his ashes to pay my respects, to take photographs, and to grieve. The next day when I went to drop the film off at my lab, I opened the bottom of the camera thinking the film was rolled up. It wasn't. I quickly closed the bottom, heartbroken that the images were going to be ruined. But they weren't. Instead, I discovered something new to me, a way to create beautiful effects that expressed how I felt inside.
It would be another year before I used this technique intentionally. I was photographing a dear friend who happens to be a healer in Los Angeles. I felt compelled (as my intuition strongly suggested) to expose some of her film to light, to see if I could mix her energy visually onto the film. It created some incredibly powerful images, and I knew I wanted to create more work like this, perhaps find a way to incorporate photography into a healing session.
About nine months later, I photographed another incredibly powerful Los Angeles healer. This time, I wasn't worried I was going to ruin the film. I just went for it, and after I saw her images—even thought my belly was filled with butterflies—I knew it was time for me to create a way to share this experience with others. It was time to encourage others to see their inner beauty, strength, and abilities, and to help them share these numinous aspects of themselves with others.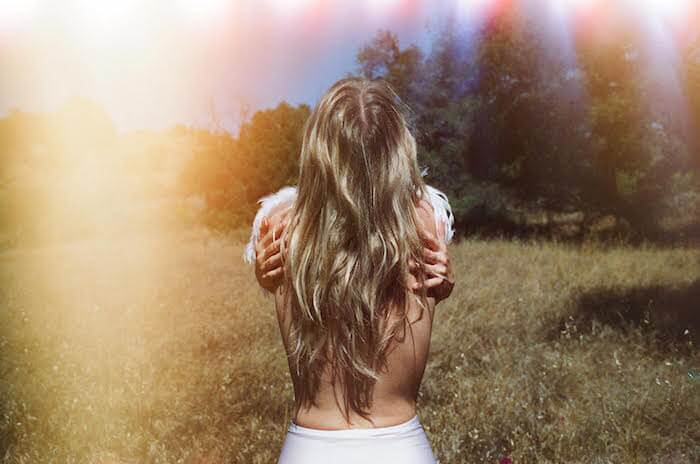 The work as a reflection of a personal healing journey …
When I received a phone call telling me my partner had been in an accident and had not survived, I was heartbroken. But even during the earliest days of grieving, I knew his passing was meant to break me open. The love we shared was palpable, and I chose to honor him, to honor us, by putting in the work to heal from losing him, and perhaps more importantly to heal all the aspects of myself.
I began meditating more. I wrote to him every day. I began having weekly energy work. I began being kinder to myself, making self-care a priority. During this process, I would take photographs to work through the various emotions that arose. I was just getting to a point where I thought everything would be okay, and then … my father passed. And my heart broke again, but it was different this time. I knew from the beginning of grieving his loss that it was in my power to heal myself.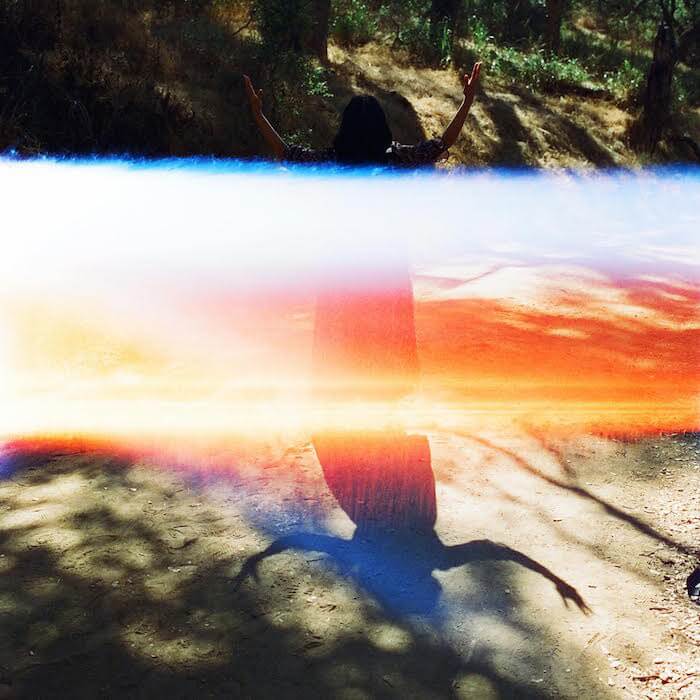 Not long after my father passed, I took a Reiki 1 and 2 course, followed later by more advanced and Master Reiki training. I intended to use it solely as a way for me to continue to work through all that needed to be released and sifted through in me.
But the more I healed, the more I realized healing myself AND healing others was always meant to be a part of my path. And then, one day, I had lunch with an incredibly vivacious 91-year-old, and she asked me what I would want to do with my life, if I could do anything. I smiled, and in that moment, I accepted that this is my path.
The big mission …
Others judge us, we judge ourselves. If I can offer people a space to feel love and support for who they truly —solely from a place of love—and leave them with a reminder of how beautiful they are on the inside as well as the outside, my heart will be happy.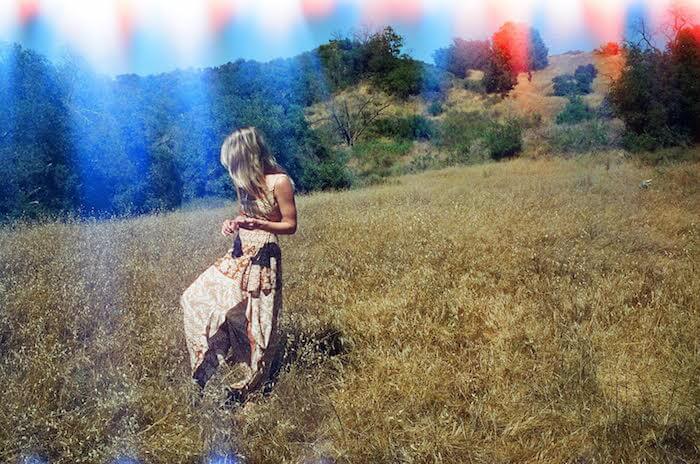 The Moon Club inspiration …
Moon Club is one of the reasons I feel so comfortable sharing my Embrace the Light project with the world. Knowing that like-minded souls are here to cheer me on and support me allows me to step outside my comfort zone with confidence. It's invaluable to me as a creative, but also as a human. I am so grateful to know that I am not alone in my experience on this Earth!
>>>
Tania Alexis is currently booking Embrace the Light sessions in Los Angeles, and building wait lists for sessions in NYC, London and everywhere. You can email here here and follow her on Instagram here and here. Sign up for Moon Club and join our tribe of cosmic change makers at Moonclub.co