In the latest instalment of her column on sex and spirituality, Ellie Burrows is Tuned On by slow burn of genuine intimacy. Portrait: Mikal Marie Photography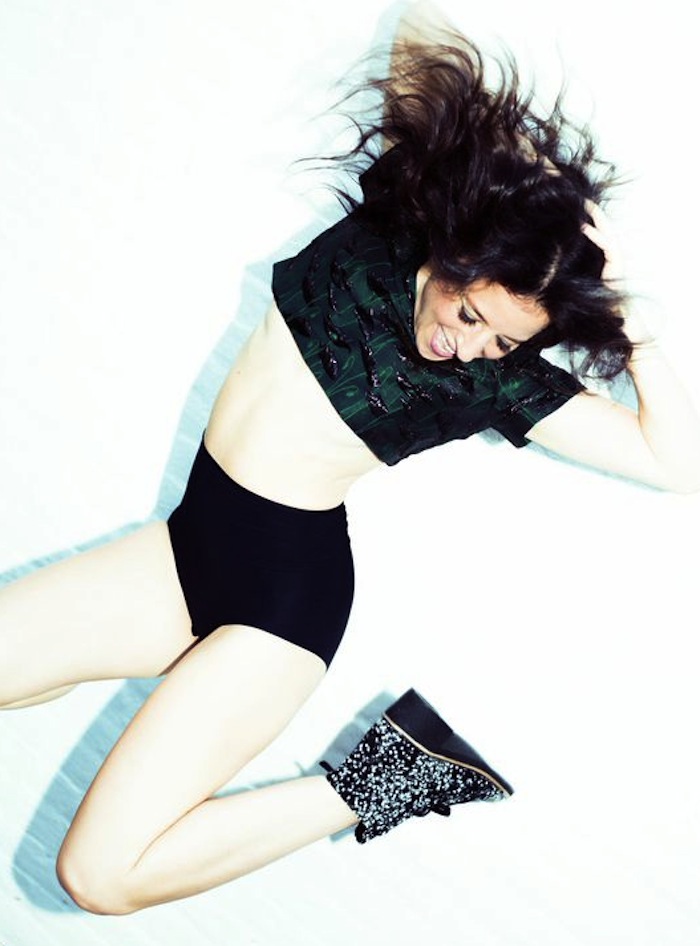 I have a Masters in Instamacy.
Instamacy: A feeling that's created when two strangers come together and all walls effortlessly tumble down while you tumble into each other.
Sound romantic? Yes.
Is that the same thing as intimacy? No. And I have recently been schooled in the difference.
I can't tell you how many first dates I've been on where the dude sitting across from me tells me his deepest darkest secret only a couple hours in. Yes, this has happened more than once and it's typically followed by something like "I have never told anyone that." Believe it or not, I've had more than one supposed guy's guy cry on a first or second date: "This is embarrassing. I can't remember the last time I cried" or "I don't usually do this. Who are you?"
Each time I would be totally turned on. Each reveal felt like a little victory of sorts, an advantage right out of the gate. It made me feel special like I had some magical ability create an environment in which the person sitting across from me felt unusually comfortable. It was like I was a mutant, my name was "Heart" and I had the power to crack open someone's center in an instant, leaving them emotionally exposed and totally exhilarated.
Well, long before X-Men there was Greek mythology. And the story Psyche and Eros, beautifully illustrated in the Suit of Cups in the Mythic Tarot, has been a barometer for relationships for centuries. It's Greek lore, so their story is peppered with misogyny, but we would be remiss not to acknowledge how mind-blowingly contemporary this story is, particularly as an allegory for intimacy. See, it's ultimately a story about boundaries, an if you're reading this and living in the year 2014 then you know how complicated that whole conversation has become. Insert Google-stalking, Instagram-following and Facebook-liking here.
Now, please indulge me in a brief retelling of Psyche and Eros – updated and annotated for your modern enjoyment:
Psyche was one seriously hot chick. Aphrodite wasn't having it. She sent her son Eros, the cupid, to destroy her, but instead he fell in love with her. To save her, he called on his boy Apollo to give an oracle that Psyche must marry a monster. But instead, Eros clandestinely carried her away to a dope palace, married her, slept with her, and before morning made her promise never to look at his face.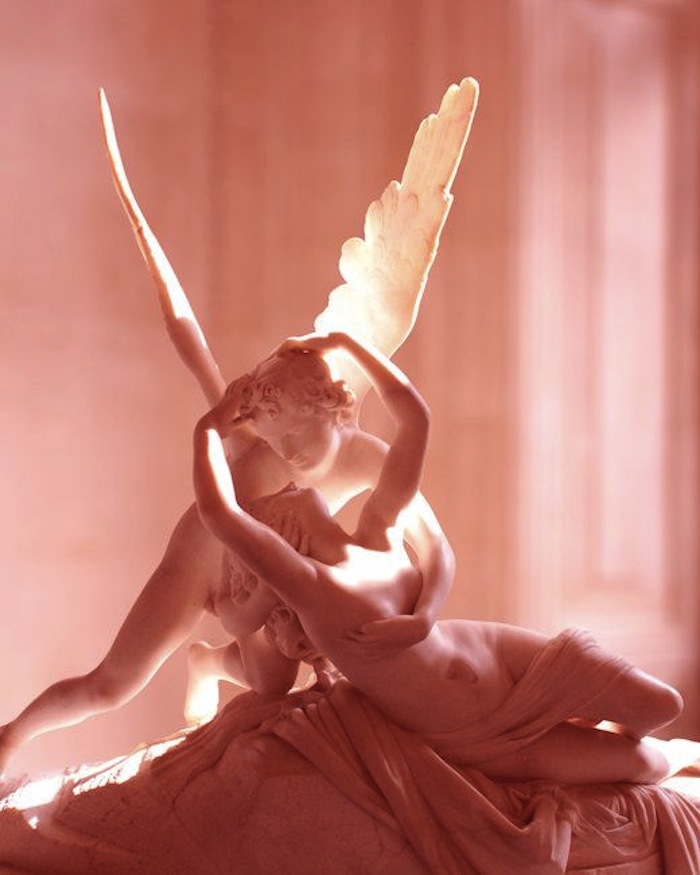 Psyche had never felt love like this before, so she agreed. But it was only a matter of time before her fear and insecurity got the best of her. Worried that her new husband must be a beast; she grabbed a lamp, lifted up the covers and took a peek. And holy shit, he was an angel! But she fucked up, dripped some oil from her lamp on that impeccable face and he awoke, enraged. In an instant, her nice digs and perfect husband disappeared and she was left out in the cold.
Heartbroken, she begged Aphrodite for help. Mothers-in-law are tough (I can't speak on this firsthand, but so my friends tell me), so she put Psyche through a series of humbling and humiliating tasks. Ultimately she had to prove her love to Eros by going to hell and back. But it all worked out – he returned to her and put a ring on it, but this time it was in front of all gods and mortals.
Like Psyche, I used to love to lift the covers and peek behind the curtain. My past relationships were less about two separate subjects slowly coming together and more about a quick merger, a melding into one. I used to want to know everything about my lover as soon as possible – behavior that only betrayed how much anxiety I had around the unknown. I wanted to collapse all boundaries ASAP, because waiting for something to unfold was unnerving.
I thought if I could really see my partner then I would really know my partner. If I was "friends with the monster that was under my bed" (amen Eminem) then I could protect myself. I thought that's what intimacy was all about. But I was wrong.
In spiritual circles, people love to throw around the phrase "into-me-see" and I think it's misleading. Intimacy is not about seeing and knowing; it's about feeling and experiencing.
For the first time in my life, I have recently experienced a natural progression towards true intimacy. It has felt like a slow build, not a swift shakedown. I am psyched that I respected his privacy. I do not need to peek behind the curtain; there is nothing to hide. Instead I am Psyche in her true splendor, patient and vulnerable to the unknown. For me, that feels like going to hell and back. If I thought I was turned on by instamacy, I had no idea the kind of pleasure that was waiting for me in the dance of getting to know one another…slowly.
And as much as I would like to tell you everything about him, I can't. I'm focused on getting my Doctorate and I need to respect certain boundaries.
Read more from Ellie at Ellieburrows.com