As she prepares for her Move, Sit, Write tour of the US, Tatum Fjerstad explains how learning to write and meditate every day is about sparking a conversation with your higher self. Artwork: Brian Lynch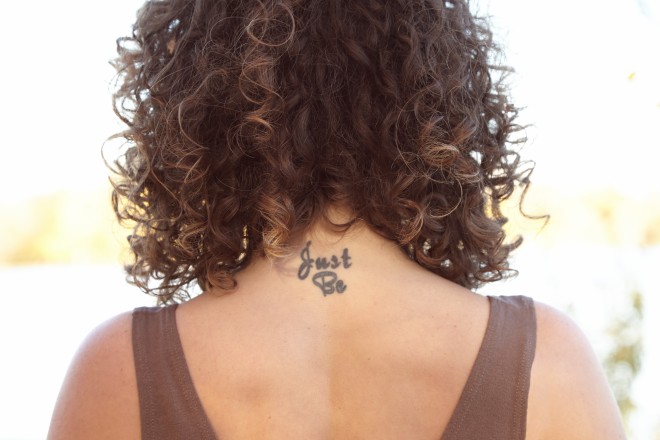 Call it an exercise in trading comfort for terrifying uncertainty (she does, in this brilliant blog post), but when something broke in Tatum Fjerstad in December last year, the only option was to pretty much quit what she'd been doing and start again. Which looks a lot like setting off across America to teach her twin (okay triplet) passions of yoga, meditation and writing – a.k.a. her Move, Sit, Write tour, which will take place in 15 studios in seven states, beginning March 3 in Portland, Oregon.
Up until this point, Tatum had been making her life / career decisions a lot like: "If I do this, people will think it's cool. If people think it's cool, then I'm cool. If I'm cool, people will like me and then I don't have to work so hard to like myself because everyone else will be doing it for me." And if you too suspect, on any level, you might also be living this life: "Get out now," she advises. "It will bring you to a very dark place where you will feel so very disconnected with your own wants and desires that you'll start to have bleak feelings about how we're all just atoms bumping into each other and everything is meaningless so what's the point." Our point, in general, precisely.
It's been through her own move, sit, write practice that Tatum has learned to re-connect to and value her sense of self – and since it's often our own wounds that lead us down the path to our dharma, who better to guide others to do the same. Here, she shares 10 reasons to write and meditate every day…
For more details of Tatum's Move, Sit, Write tour check out her Go Fund Me page  or book tickets at Tatumfjerstad.com
1. Take An Inventory: When you create the space to listen to your patterns by meditating on and writing down whatever is bouncing around in your head, you (and only you) can decide what you want to keep and what you want to release. This doesn't happen after one go at it. You have to do it every day.
2. Own Your Shit: When things are rough, this practice can help you get super clear on your hand in the matter. All of us are walking around with a LOT of baggage, no matter who you are, and we can't unpack it by ignoring it.
3. Sleep Harder: I started meditating twice a day everyday and journaling once in the mornings almost a year ago. Since then, I have had some of the best naps, dreams, and deep sleeps. When you give yourself the time to slow down during the day, your body settles much easier when it's time to do so.
4. Deeper Connections: When you become a better listener to yourself, you become a better listener to others. It's a lot easier to put your phone down during a conversation and make eye contact with another person if you know how good that feels when you do it for yourself.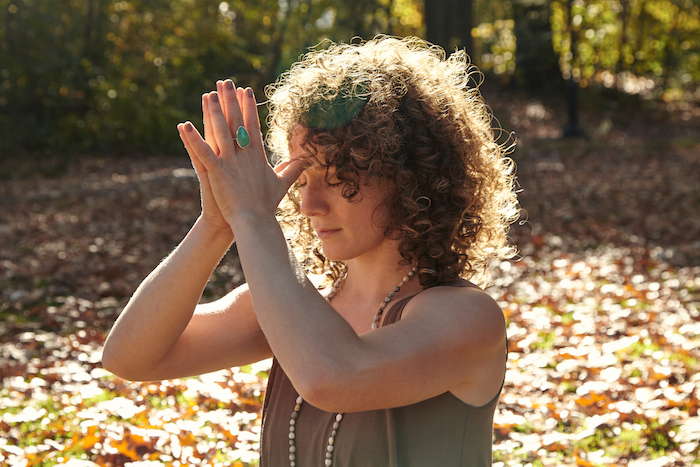 5. Forgive Freely: This soft quiet practice initiates the nurturing of your inner teacher, who happens to be pretty benevolent, empathetic and compassionate. You'll start to be more lenient on yourself and that will trickle down to others because you'll realize that we're all doing the best we can with the tools we have.
6. Treat Yourself: So many of the people I teach think this sort of work is too indulgent or they say they don't have time. If you have time to scroll through your Instagram feed in bed in the morning, or wash your hair every day, you have enough time to get up a little earlier and do yourself this favor.
7. Increase creativity: When you sit and watch your thoughts and freely write them down you are sitting at the seat of creativity. You can't force that shit. It has to come on its own with space and sweetness. What better space than writing and meditation?
9. Inspire Others: The longer you do this, the more your friends will want in. They will see your softness emerge and they will ask for your secrets. Share them.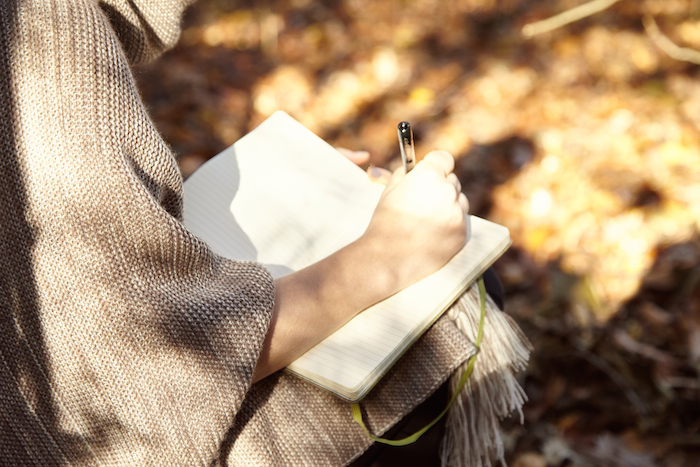 10. Get it Out: Omg, it feels so good to write a bunch of shit about someone who is pissing you off. It feels WAY better than telling them this stuff and then immediately regretting it. I've solved entire friendship dramas without speaking a word to them and having the conversation with myself until I was done with it. Sometimes that takes a few days, sometimes much longer.
11. Be Your Own Best Friend: You know that feeling when it's whatever-night-of-the-week and you don't have any plans and everyone is doing cool shit and you feel like a big loser full of FOMO? That goes away because you'll start to really love those cuddly moments with yourself when it's just you, a good book and some great music.